Have Questions?
Email us
support@dinosaurized.com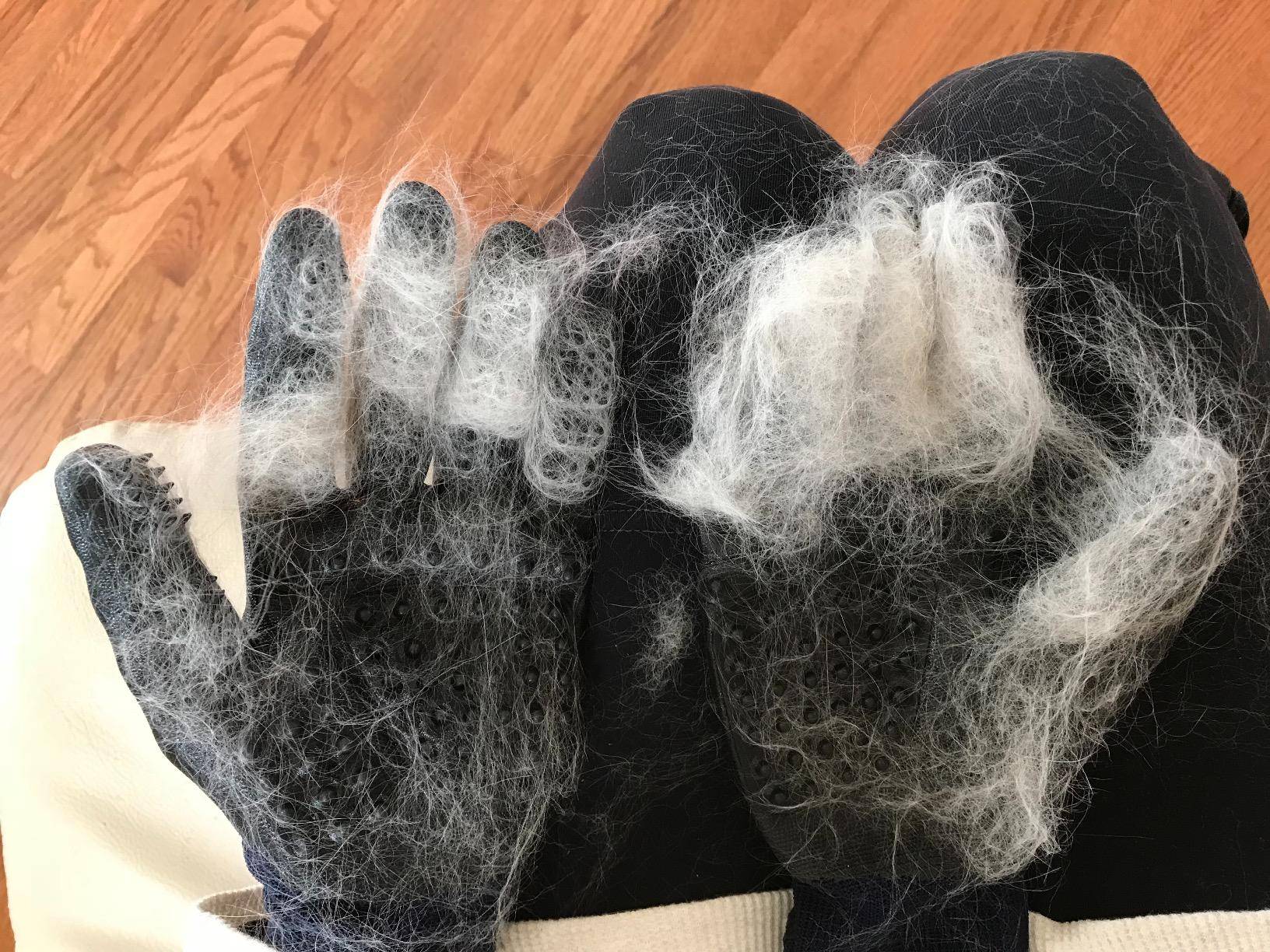 Your pets over-shed & they don't like being groomed ?
Don't worry, we've got the solution to this "hairy" problem. With Haircare Gloves, all other shedding and hairy furniture will seem like just a begone awful nightmare. Now you can eliminate those pesky hairballs before they appear, once and for all!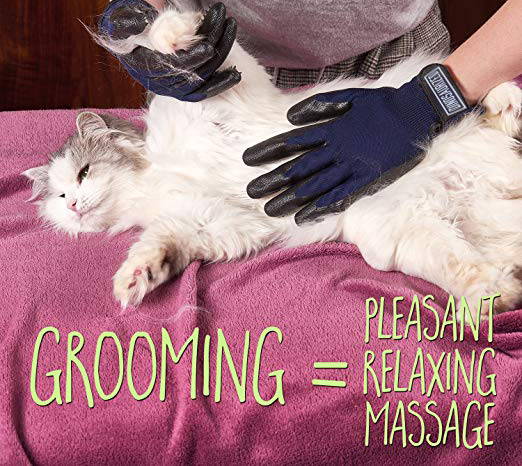 Gentle, massaging effects to pets' skin
Safe: Made of soft, hypoallergenic, skin-friendly material, Our high-quality Haircare Gloves were designed to be extremely gentle to your pet.
Good for mood (both): Your furbaby will enjoy only happiness and pleasure while their hair getting trimmed, and you now can be happy that all that pet hair won't be rolling around on your floor anymore!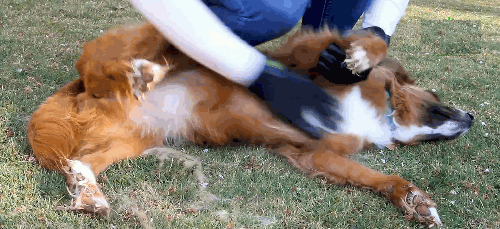 Grooming faster: With Two-Hand Performance, you'll tackle the task of grooming twice as fast and have more impressive results.
Better bathing: Also, round tips, fingertips are added to help you remove dirt, fleas & death skin easier while bathing your pets.
Hair Comb: With Haircare gloves's tips, you can detangle your pet's matted hair with just a few turns, especially after bathing.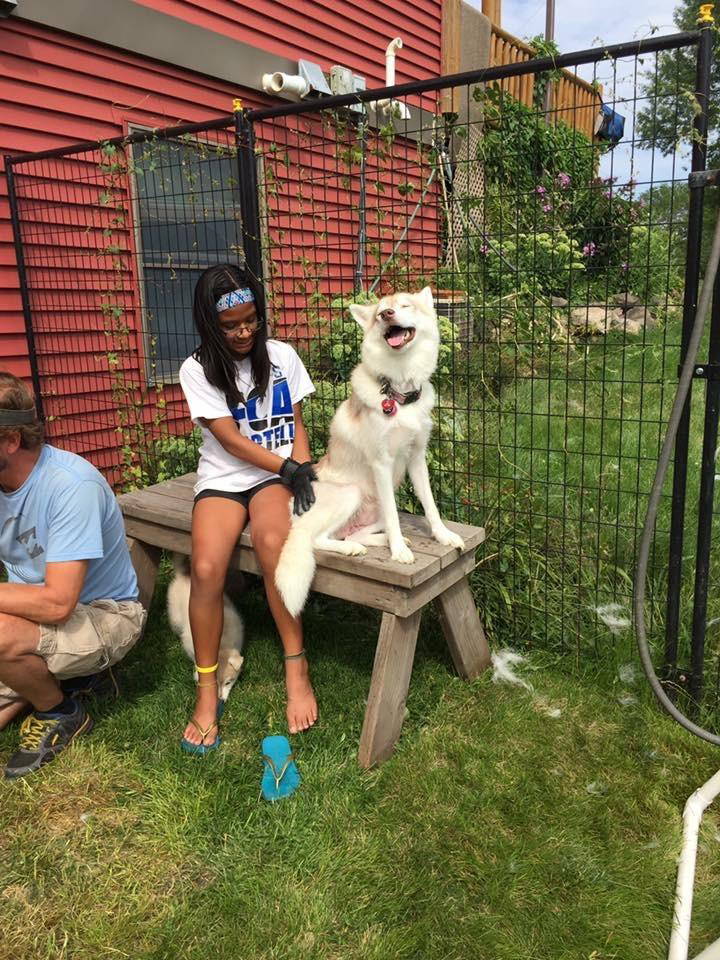 "These work great for my dog and cat who both hate being brushed and shed terribly.My dog is a Hussky with short hair. These worked to grab loose hair and dirt. I even used them to brush waterless spray shampoo for a much needed mid-winter refresher.The cat allowed me to pet/brush her; which was a huge relief and major victory. Anything is better than needing tranquilizers to comb and cut out matted knots.I found it easy to remove the majority of hair from the gloves while using them; it is easier to wait until they are really full of hair. Once done, it is easy to clean them by running them under water with some dish soap."

- Joseph , Northbrook, Illinois.

IT'S NOT JUST A PAIR OF GLOVES, IT'S A PERFECT COMBINATION OF
A MASSAGER, TRIMMER, FLEA REMOVER & HAIR COMB
ALL-ANIMAL-USABLE: You can use these gloves to care for all-size types of
pets & livestocks.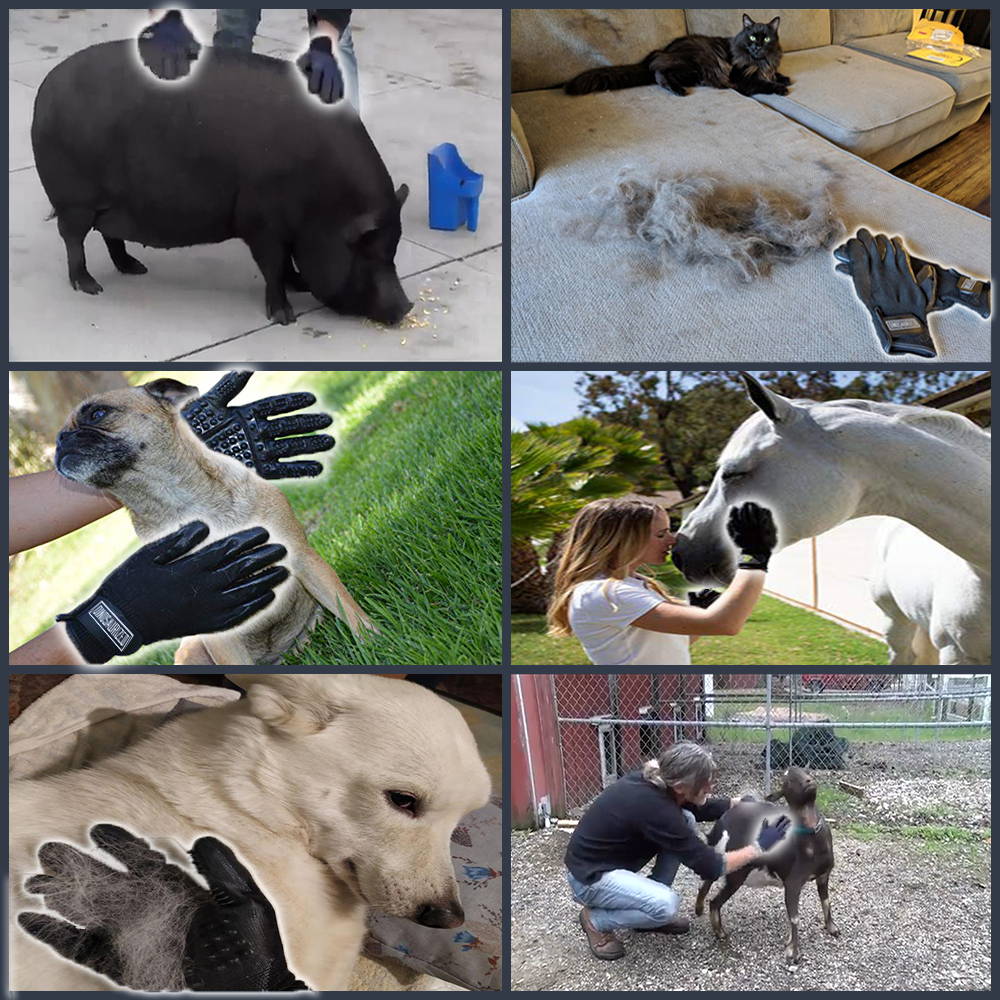 ⭐⭐⭐⭐⭐ 5-star reviews given by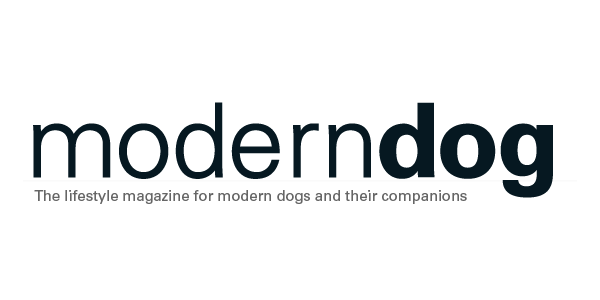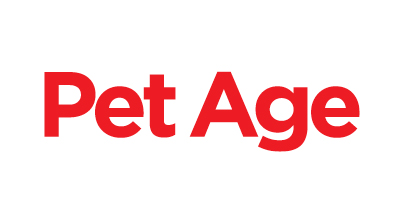 TODAY ONLY: We're giving away 50% OFF discount + Freeshipping
for the first 100 customers:
Get yours now, first come first get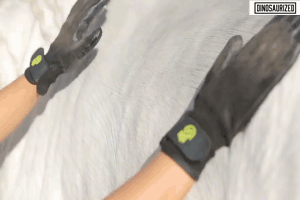 Why buy Dino Haircare gloves?
✔️ Forget About Shedding : Our Gloves easily remove loose pet hair and tangles so no fur goes flying.
✔️ Reduce Shedding​: Regular using of gloves removes loose hair and mats from your pet's coat. So, in the meantime, it reduces shedding by brush and saves a lot of time. It saves a lot of energy for you and your loving dog also.
✔️ Pets Love Glove Massage : Scrubbing nubs provide relaxing massage, your pet will ask for more!Perfect for All 4-leg animals: dog, cat, horse, pig, goat, cow!
✔️ Massages Muscles and Stimulates Circulation: Massages muscles and stimulates circulation while helping to distribute natural oils for a healthy skin and coat.
✔️ You'll Get Left & Right Gloves : Use your both hands while grooming your furry friend!
​✔️ High Quality Hand Made in USA: The gloves come in standard size that can be adapted to the greatest number of people.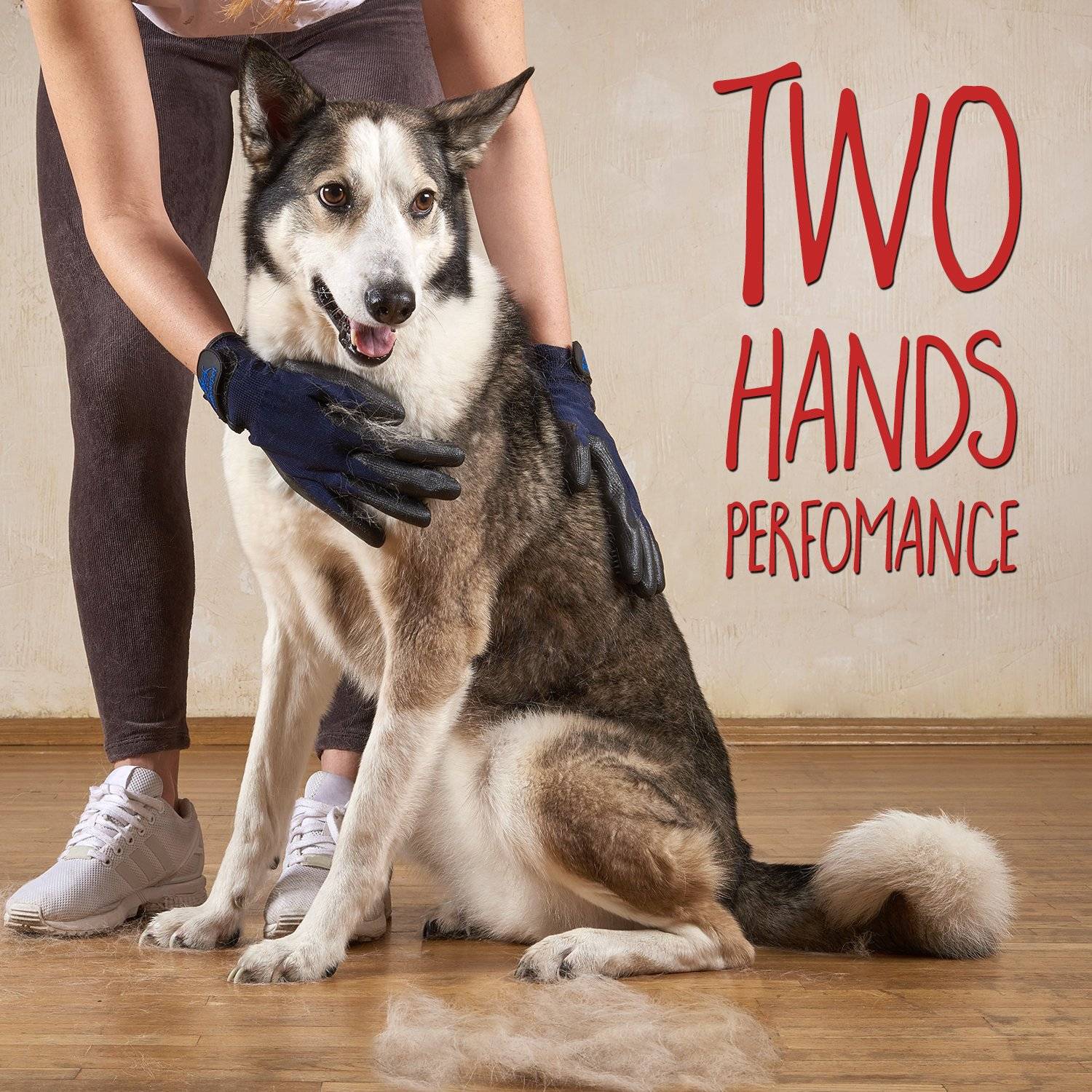 Your pet will never know they're being groomed, it will feel like simply getting a loving massage.
We have several rescues that hate to be groomed. Bella the husky dog is one of those them, and she loves Haircare gloves. She usually begs for her massage anytime we get the gloves out.

Bath time is a cinch with Dino Haircare Gloves. Especially if your pet is like our Bella who's favorite perfume is fresh cow flop. Having your gloves on keeps this off of your hands and cleans the mess up super fast.While bathing, leave your gloves on. You can handle shampoo bottle, leashes, hoses, whatever you need with your gloves on. You don't have to pick up a tool and put it back down numerous times during bath time.A little soap goes a long way. With your fingers finally in the action, the gloves help produce suds that aid in a more thorough clean all over your pet. Legs, tight body contours, and places you can't easily reach with other devices are no match for Dino Gloves.

DINO HAIRCARE GLOVES IS PERFECT FOR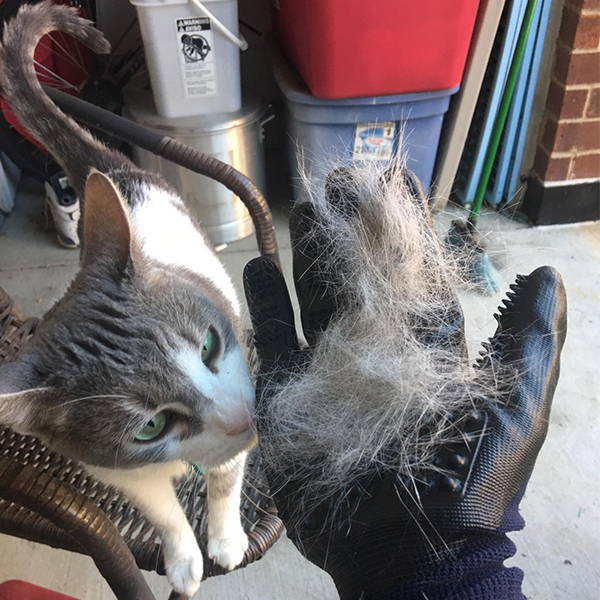 When you want to groom your hairy cat with a electric hair clipperand she saidno. But she loves petting, so Dino Haircare gloves come in handy!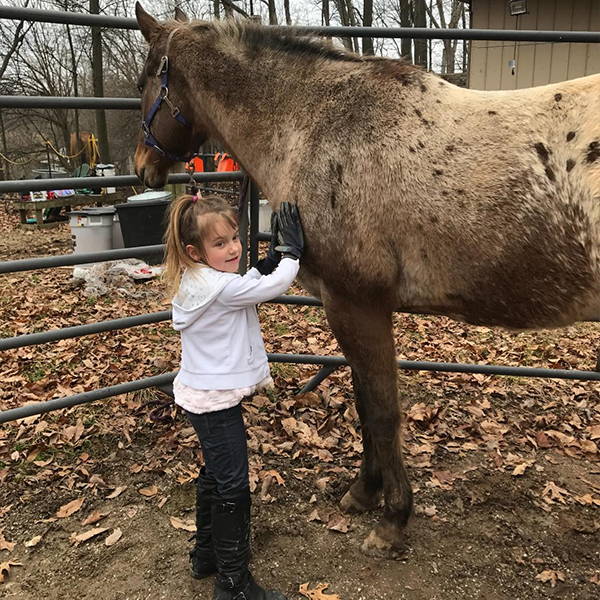 When your kids don't know how to make friends with grandpa's stallion and you think grooming him should be a good start.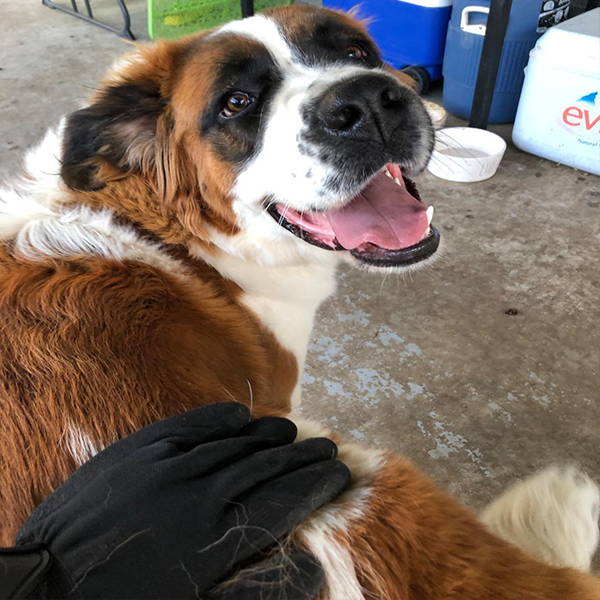 When your dog feel tired&anxious in cold days so you want to give her some massaging time and boost his mood.
WHAT OUR CUSTOMERS SAY?
⭐️⭐️⭐️⭐️⭐️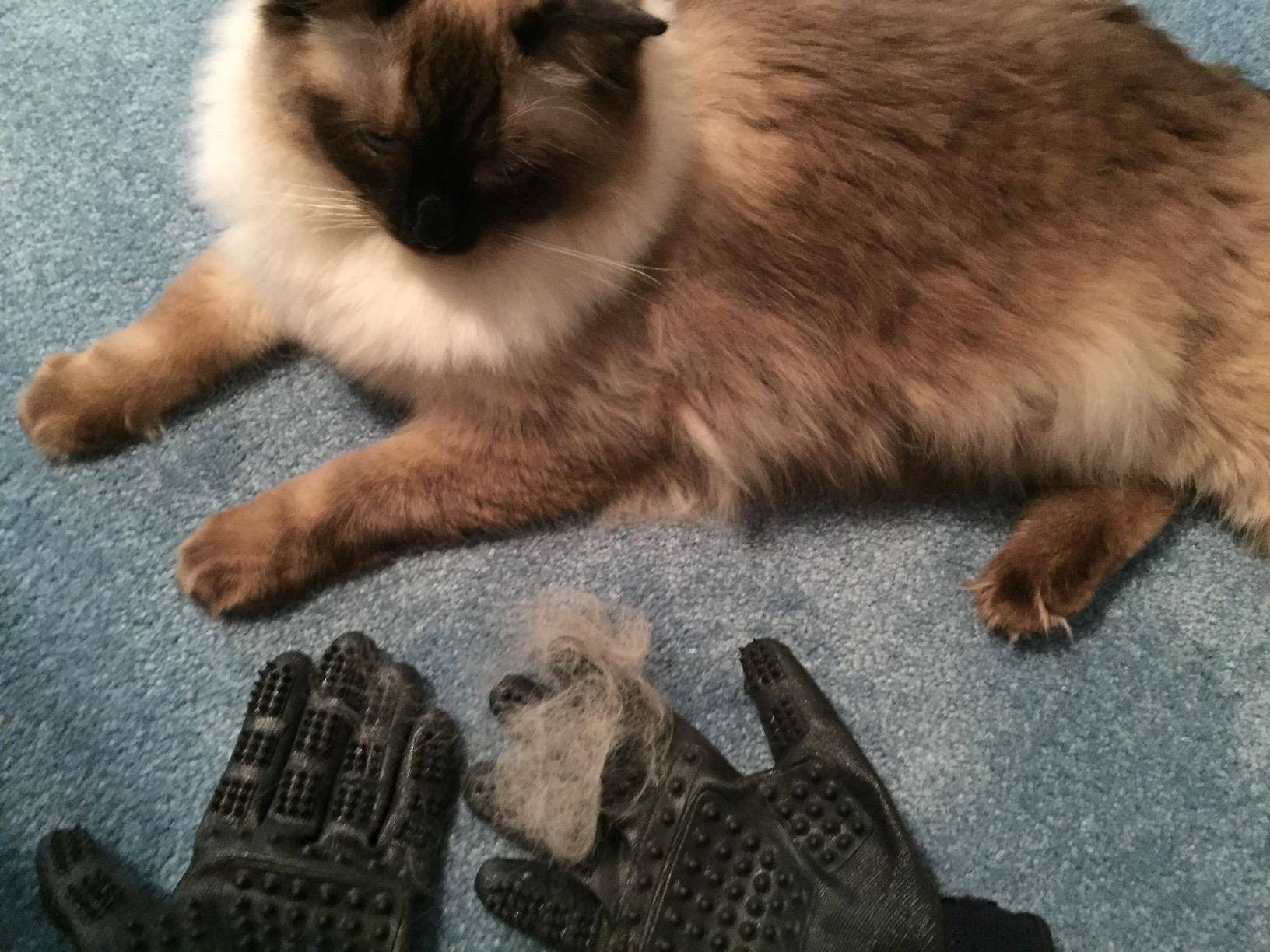 "Our cat did not like the gloves, but she hates and is paranoid of everything, including the bristle brush. She cleans herself great anyway and cats are different. Some reviewers said their cats love this, and I'm sure they do. Dogs are a cheap date though. They all love the attention and belly rubs. My pup was on cloud 9 thinking he was getting the best belly rubs and back rubs of his life. And he was! These gloves were so thorough and each time they got too covered in hair to keep grabbing more hair I did a couple little hand claps or would just pull the layer of hair from each glove and continue brushing him. He absolutely loved it and it was effortless for me to "love him up" with lots of rubs. These are even perfect to get those places a brush simply can't such as his forarms and tail."
- Taylor D., El Toro, California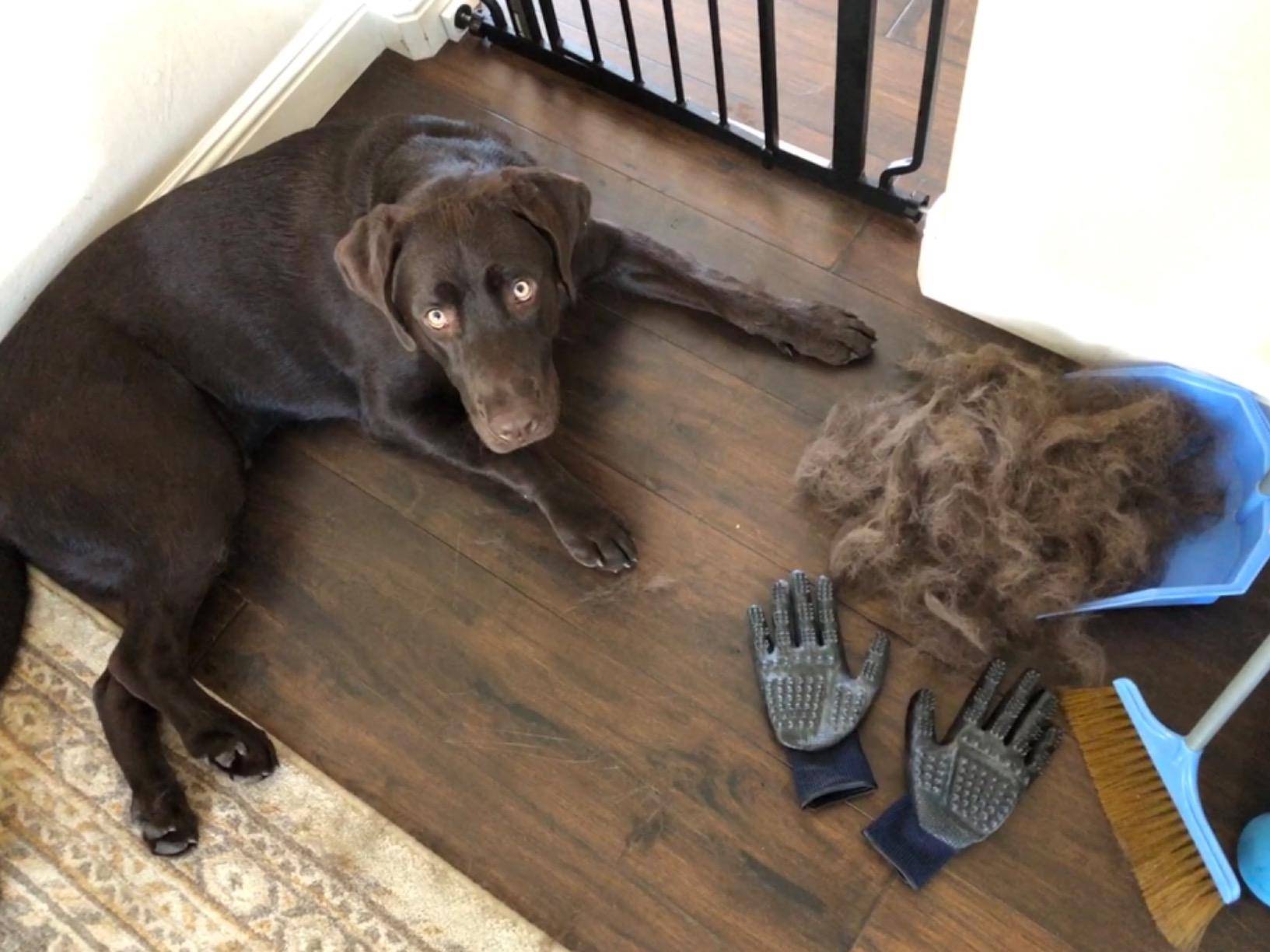 "I have a Labrador retriever that sheds so much, there is literally hair everywhere. He hates normal brushes and refuses to let me brush him. I have even used the vaccum cleaner hose to remove haor from his body. Then i saw an advertishment for these gloves...thought they were under 20 so lets give it a go. I was amazed at how well these gloves work! Not only that but because its my hands, he lets me do it and doesnt run away from me. Whoch makes my life so much easier!! Less hair in my house makes my allergies sooo happy"

- Kevin Henrichsen, Northampton, Pennsylvania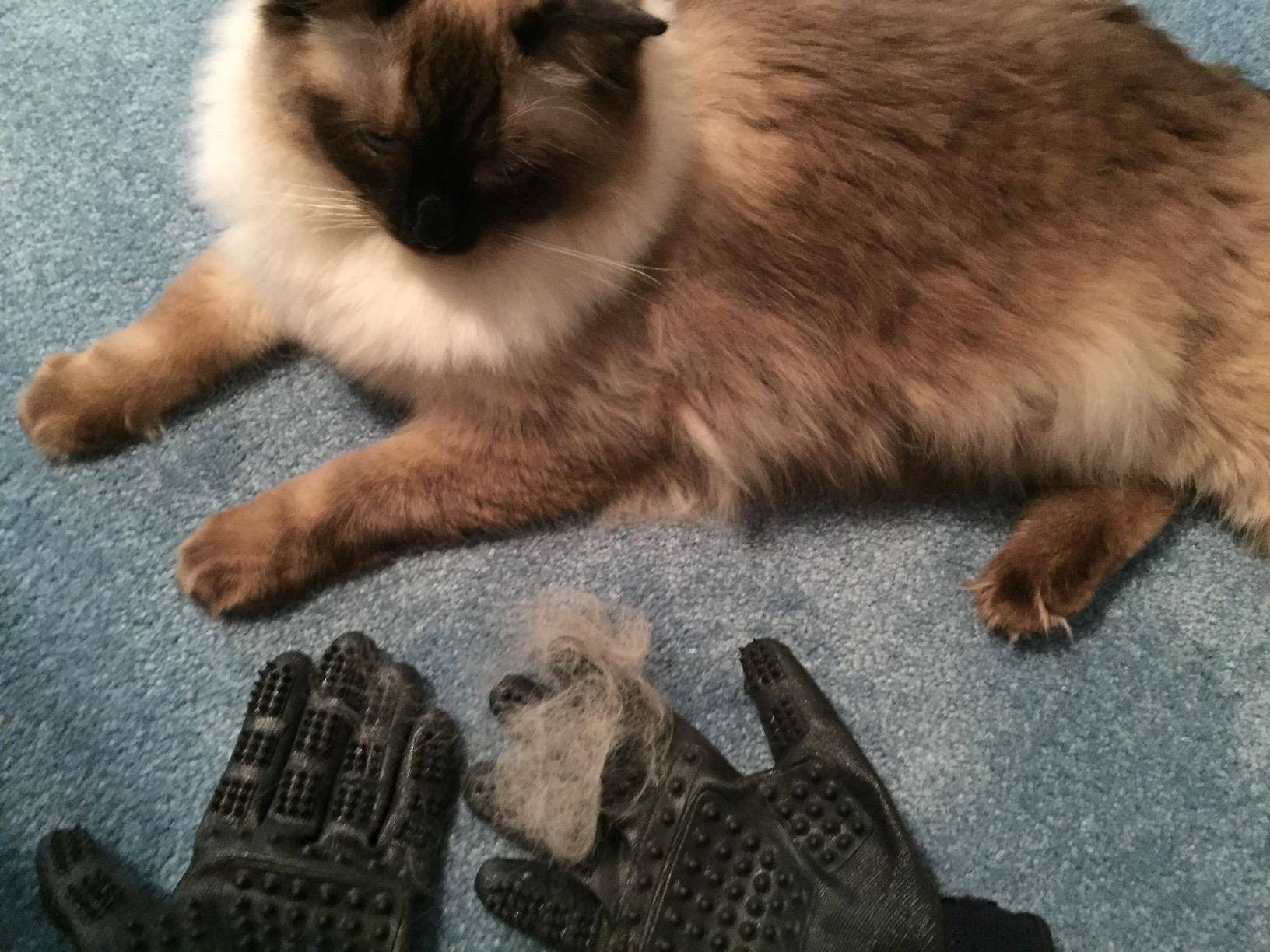 "Amazing de shedding gloves. I have small hands and the medium gloves fit and work great. My kittens did not like combs or brushes for hair removal, no matter how I worked with them. They are Ragdolls and contrary to written reports they do shed a lot if you do not groom them at least twice a week. These gloves have removed more hair in two short uses from both cats than a comb could hope to looses in two hours of work. The hair peels off nicely if you start from the palms and go to the finger tips. The more hair on the gloves the better it peels off.I love them and will be ordering another pair. They are great and the quality is very nice."
Virginia P Camp- Tulsa, Oklahoma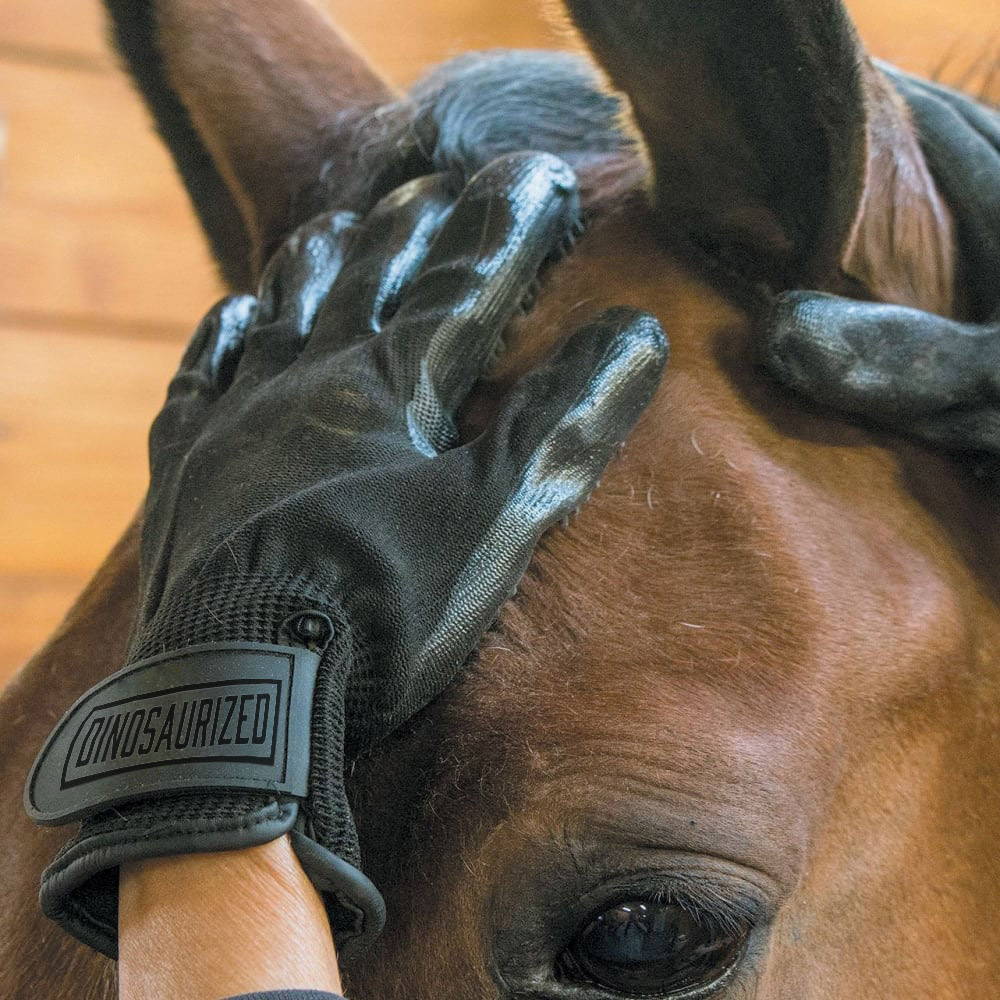 "I thought at first they may to too harsh but my mare loves to have her back/body brushed. We ve had a lot of rain recently and oh how she loves to roll in the mud and cover herself. By the time I get to her the mud is caked and dried but these gloves make light of the work. My only mistake is that I didn't buy more."
Jessica P.- Bridgeview, Illinois
SATISFACTION GUARANTEED, EASY REFUNDS, AND 30 DAYS MONEY BACK GUARANTEE
- At Dinosaurized, we believe our products are truly innovative and have 100% confidence in it. We understand that buying things online can be scary with companies not staying true to their customers so we go the extend to keep you satisfied.
- If you bought it and feel that it is not for you, don't worry. Just shoot us a message at support@dinosaurized.com and we will make it right by offering you a replacement or refund. 100% Simple & Risk-Free process.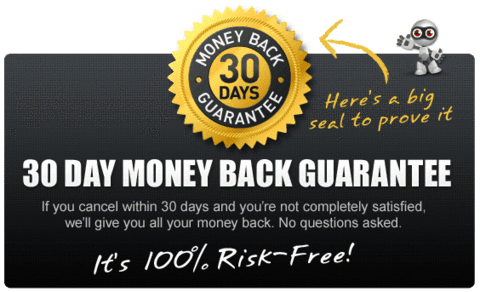 Shipping
Standard shipping time is 12 to 20 business days to ship and arrive.
Refunds
If for whatever reason, you decide you are not satisfied, you can easily and quickly contact our helpful customer support (support@dinosaurized.com) to get an easy refund. We just ask that you send the product back to our warehouse!
© Dinosaurized. All rights reserved.