Have Questions?
Email us
support@dinosaurized.com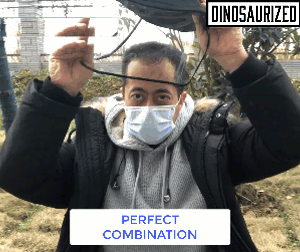 Finding a 100% protective hat?

Dinohat is the answer!
Many-thing-proof: Wind-proof, Dust-proof, Saliva-proof.
Fully-covered: Dinohat provides you full protection to your face, your nose & your mouth!
Protection from the invisibles: It also provide you protection from ultraviolet rays, bacteria, wind, pollen, spray and spatter.
Multi-purpose: You can use Dinohat in different places, different times: cooking, traveling, strolling, in rainy or windy days and or when you go fishing.
You can wear Dinohat as a fashionable hat as well as a travel protection accessory to provide full coverage for your nose, mouth and eyes.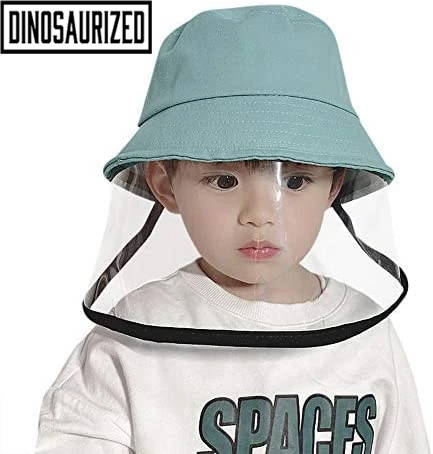 FACT: NOTHING CAN PENETRATE PLASTIC.
Made of skin-friendly TPU, Dinohat works as a large, thick, impenetrable shield covering both your front and back of your head.
Kid-friendly: With lightweight & skin-friendly material, Dinohat provides your kids head, eye & nose protection while still leaving their head 100% freedom and vision.
Splattering oil? Water drop? Saliva droplets? All will be stopped by a Dinohat !
Also, Dinohat not only provides you full vision but still keeps your appearance 100% natural. So that you don't have to receive weird & skeptical looks from others while going shopping or get Starbucks coffee.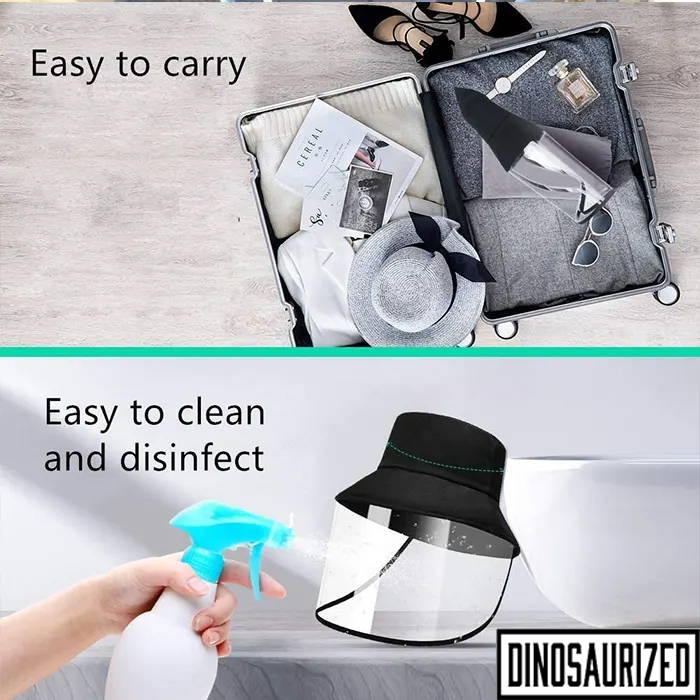 REUSABLE, DETACHABLE & STERILIZABLE

You can easily sterilize Dinohat by zip out/detach the plastic shield from the hat and disinfect it with alcohol or wash it with water, dry it and reuse it again.
Dinohat - an ordinary hat: When you don't feel like to use the plastic shield anymore. You can easily remove it by zipping it out of the hat and wear it like any other fashion hat.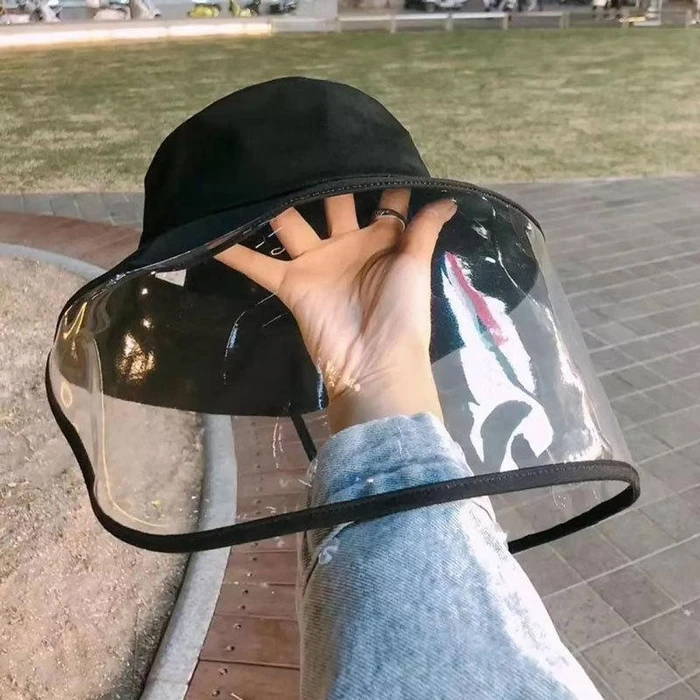 "This is a necessity during those days. Works as advertised, covers your face. Use with a plastic shieelld to give me double protection.And fast shipping!"
Marie A Gibbs , Durham, NC.

IT'S NOT JUST A FASHION HAT, IT'S A NORMALLY-LOOKING PROTECTIVE ACCESSORY THAT YOU SHOULD WEAR WHEN YOU'RE OUTSIDE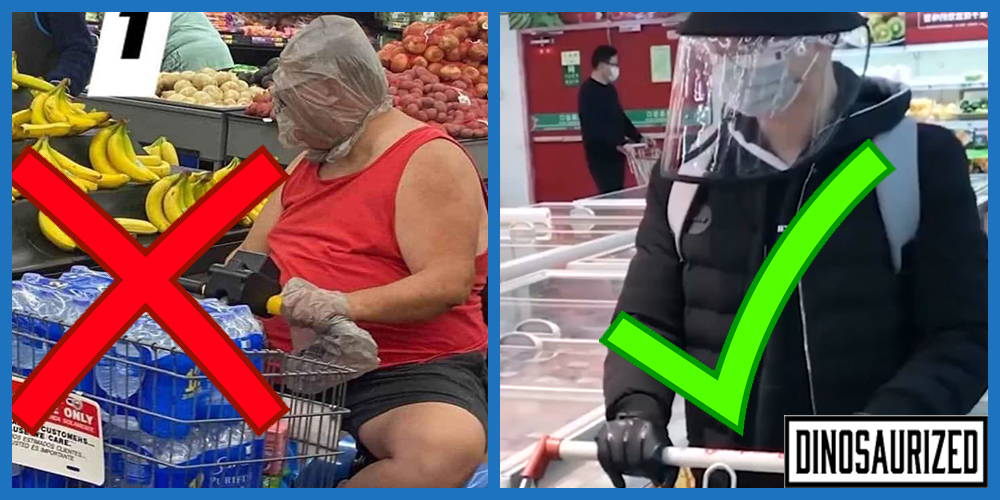 ⭐⭐⭐⭐⭐ 5-star reviews given by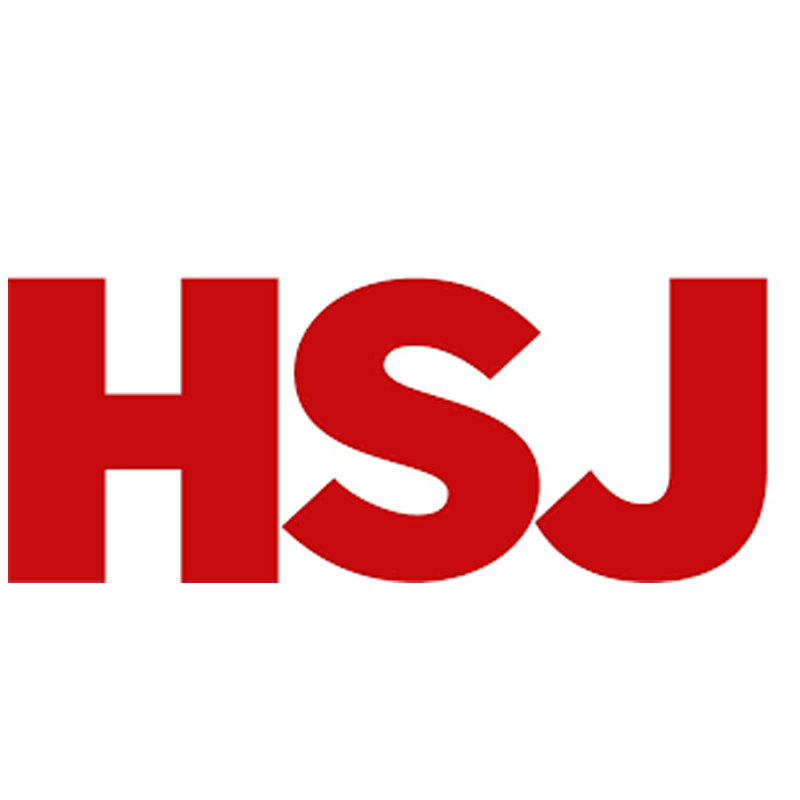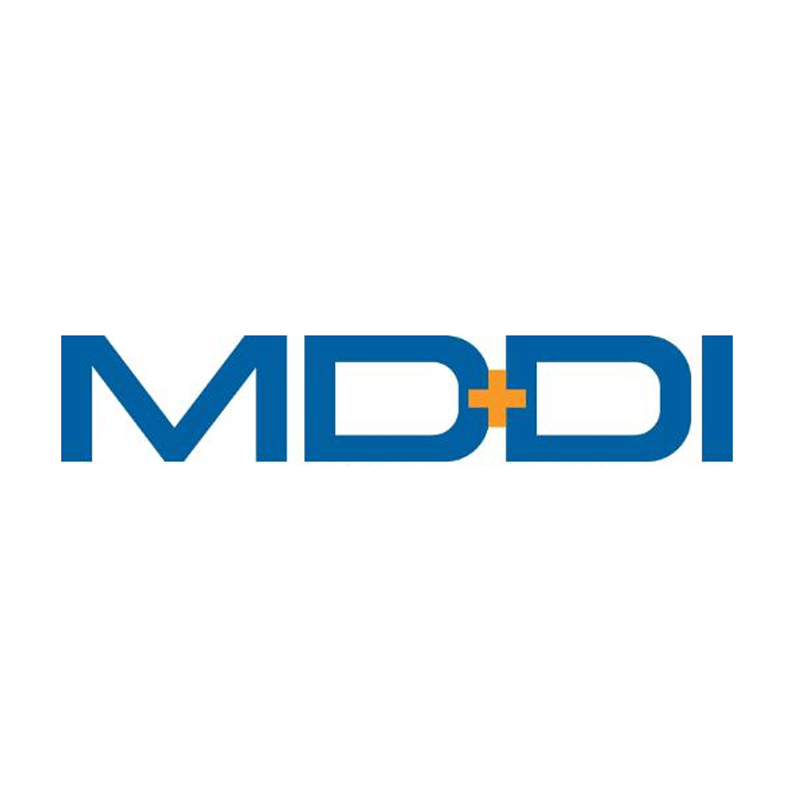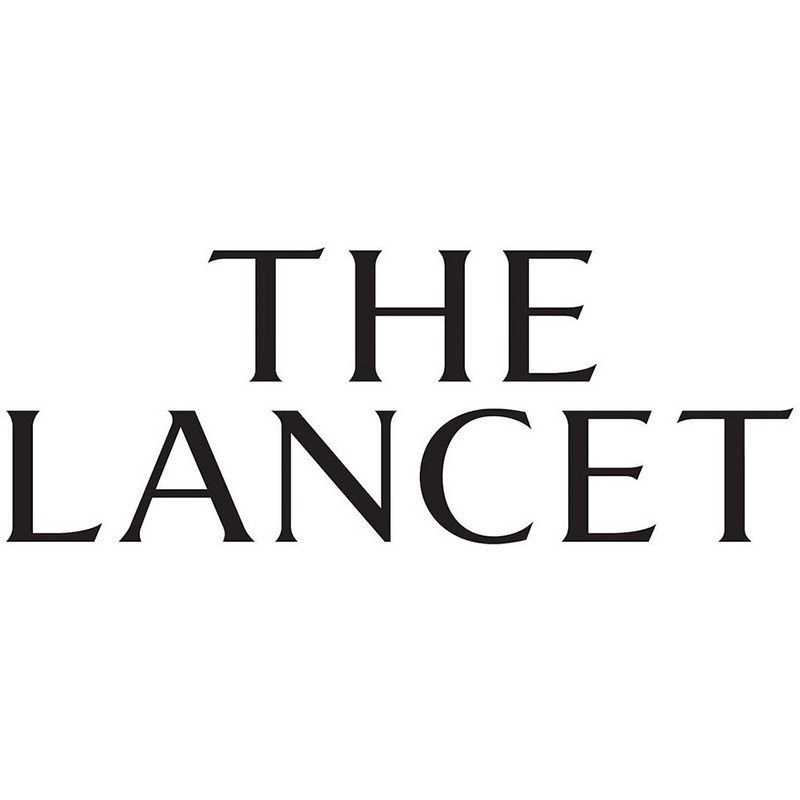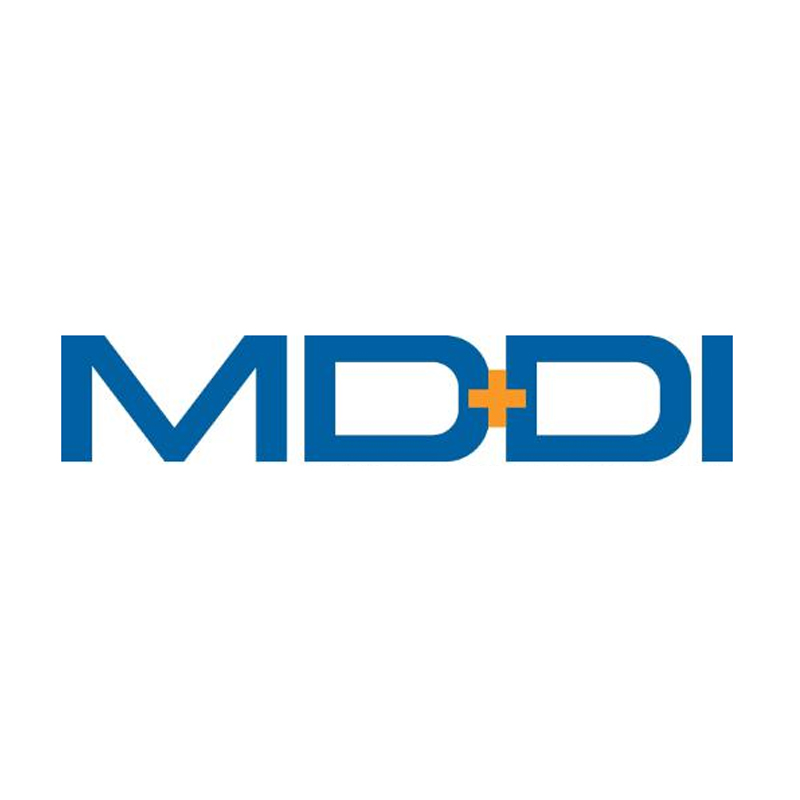 TODAY ONLY: We're giving away 100 Dinohats + FREESHIPPING
for the first 100 customers:
Get yours now, first come first get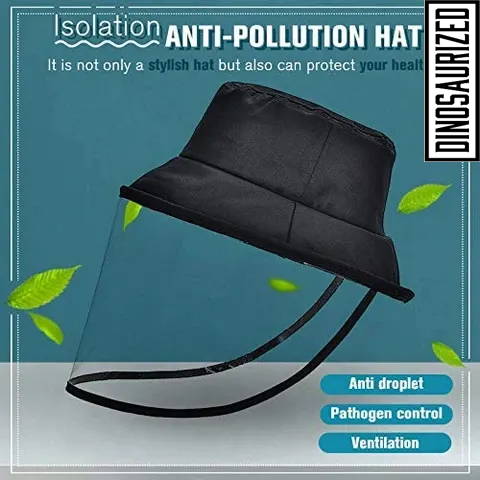 ✔️Combination: You can combine Dinohats with other protective accesories to fully cover your face, nose and mouth, preventing any unwanted things getting exposed to your head.
✔️Full-face cover. Not like thread, plastic is physically impenetrable. Dinohat covers your head, nose and face from insects, fry pan's, splattering oil, raindrops, spray and spatter.
✔️ Kid-friendly Dinohat's skin friendly material provides kids 100% comfort and freedom.
✔️ Just like any other hats. You can simply remove the shield from the hat and use it any other fashion/streetwear hat.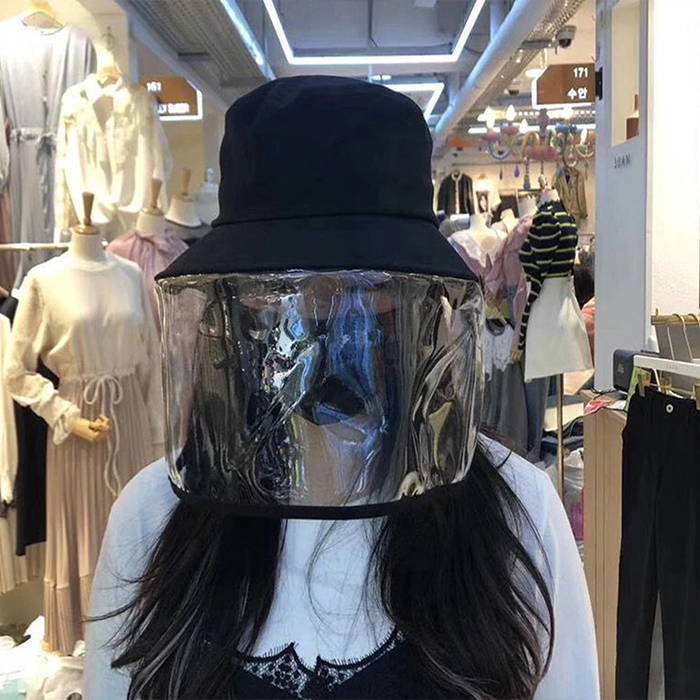 When you want to go "outside", but you want your head, your nose and your mouth to stay "inside" and protected.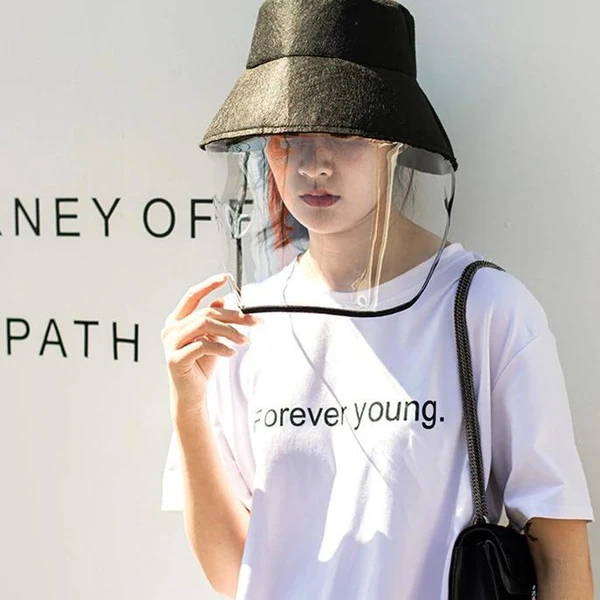 When you want yourself to be protected but still keep yourself being unoticed. You can wear Dinohat like any other hats.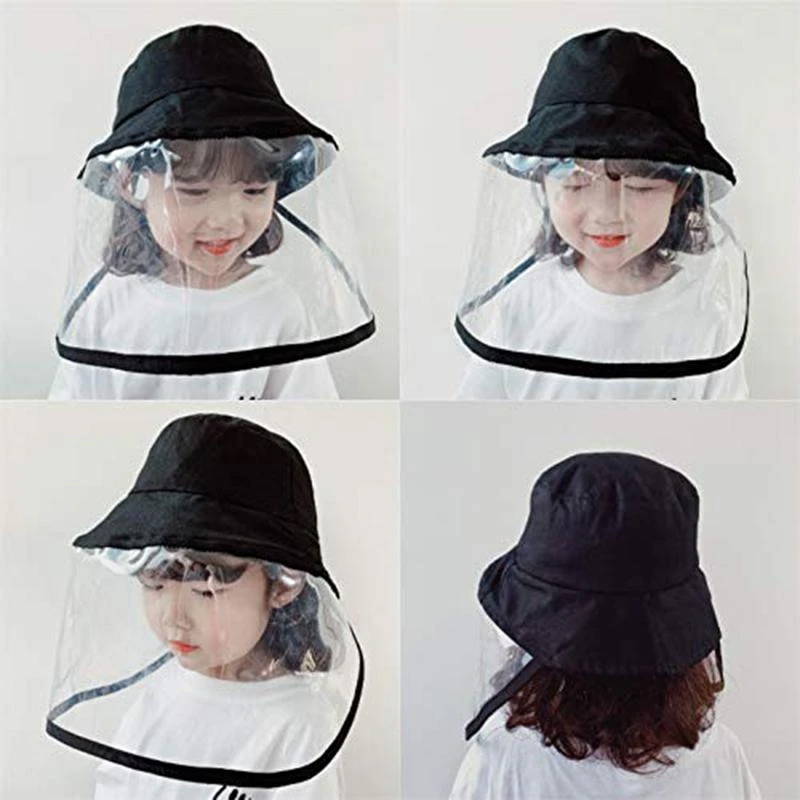 When you're a parent, you want to provide your kids with enough protection, but still allow them enough space to move their body, not in an overprotective, Darth-vader-like way.

WHAT OUR CUSTOMERS SAY?
⭐️⭐️⭐️⭐️⭐️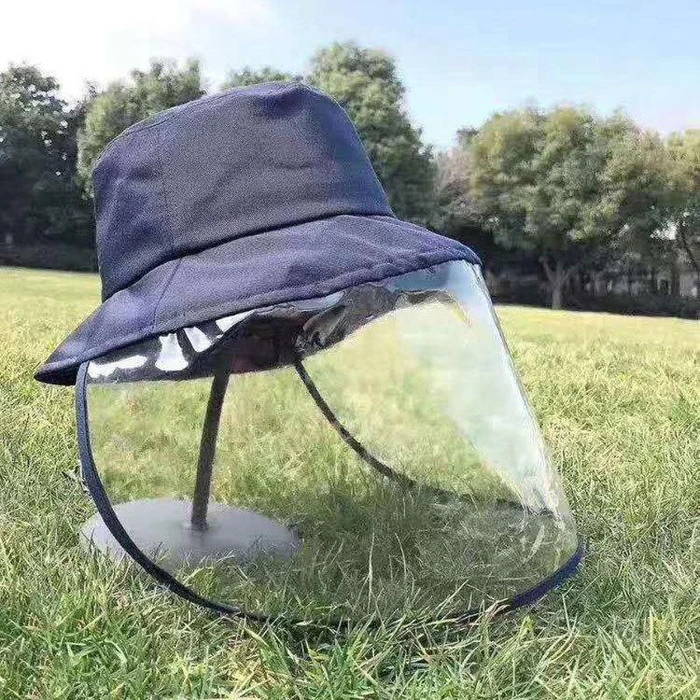 "Oh that's something my kids can wear when they're at school. The fabric is comfortable and the shield can be removed for cleaning, convenient"- Taylor, Gibsonia, PA

"You can use it as a normal hat when you're inside your car or at home. And you can attach the plastic-s.hield when you're outside or at the mall. So happy with my purchase!."
- "Liz Karen Mom", Atlanta , Georgia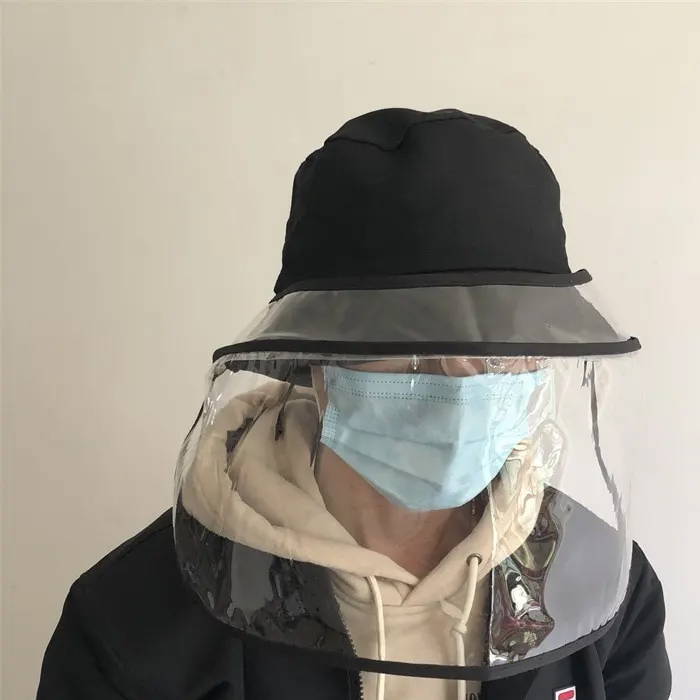 "Nice face coverage that goes far enough behind the ears and down past the chin depending on the size of your head. Looks like you can handwash and clean this item several times and reuse this item over and over. I am very pleased with the product. It also arrived much faster than expected. "
Chen Tong- Honolulu, Hawaii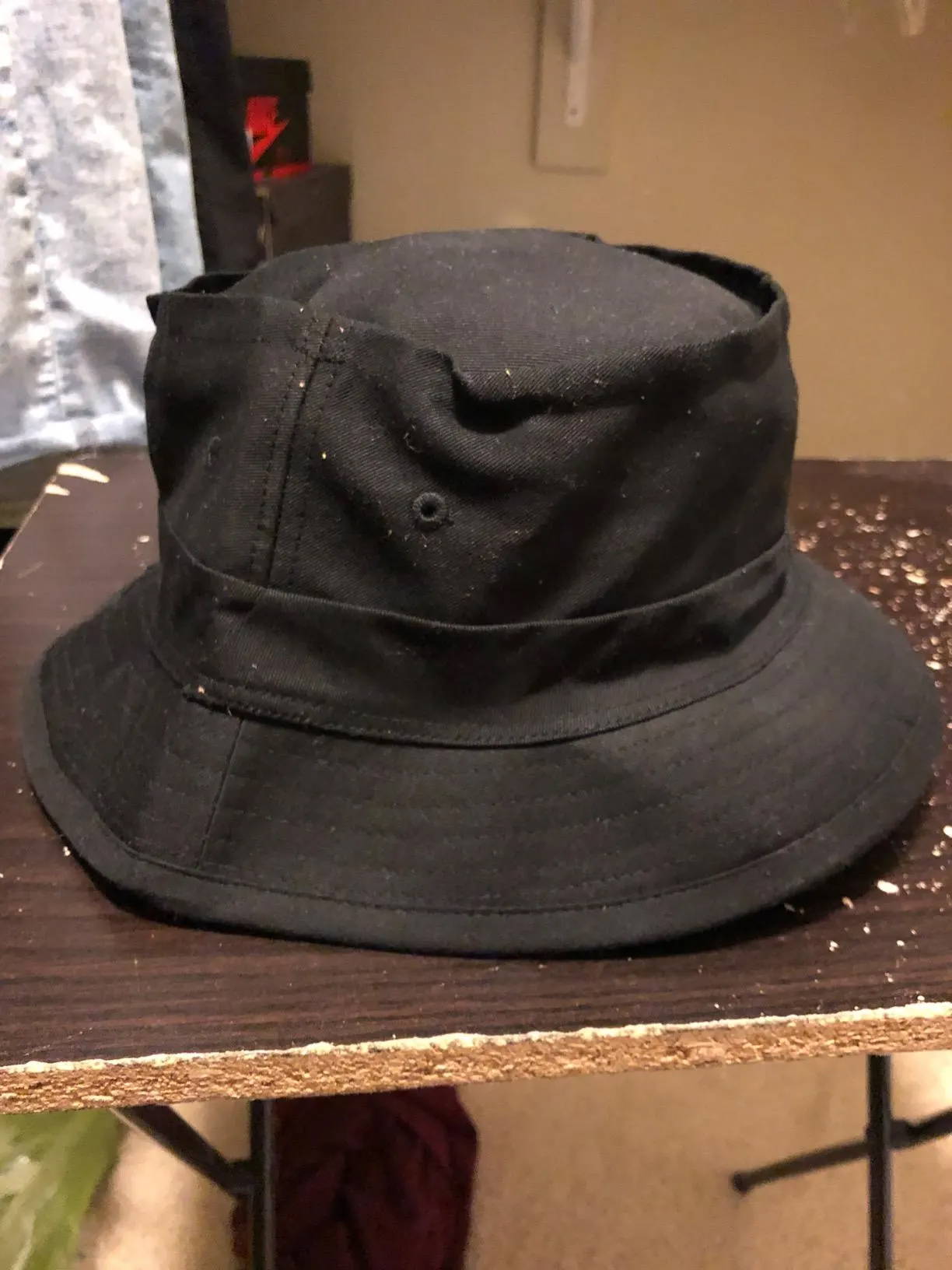 "Exactly what I was looking for to keep my CCW close at hand while driving. Double-sided Gorilla tape works just fine for a Sig P365, should also work for large polymer pistols as well (go easy on the hairpin curves). Great product!"
Brent B. - Deltona, FL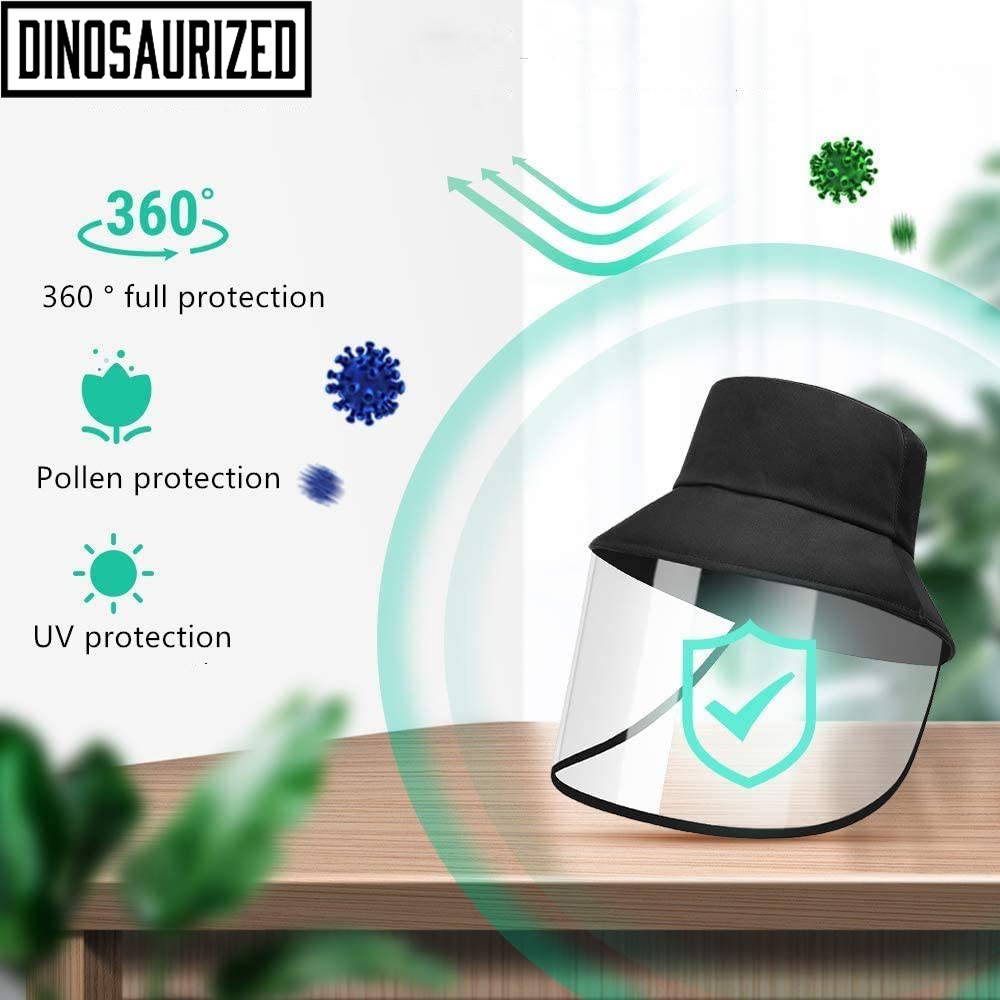 If you want more than 6 HATS, after purchasing, please email support@dinosaurized.com and we'll refund you the discount!
If you want Dinohats for kids/childsize, after purchasing, please email support@dinosaurized.com
SATISFACTION GUARANTEED, EASY REFUNDS, AND 30 DAYS MONEY BACK GUARANTEE
- At Dinosaurized, we believe our products are truly innovative and have 100% confidence in it. We understand that buying things online can be scary with companies not staying true to their customers so we go the extend to keep you satisfied.
- If you bought it and feel that it is not for you, don't worry. Just shoot us a message at support@dinosaurized.com and we will make it right by offering you a replacement or refund. 100% Simple & Risk-Free process.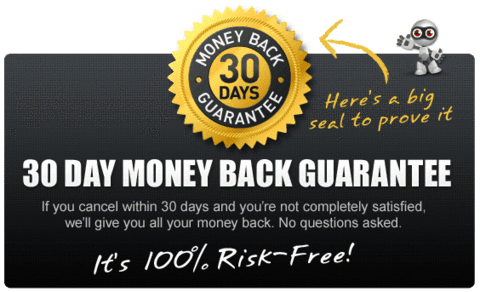 5% OFF code offer: STAYHOME, it's pretty hard time for everyone, and we just want to remind you that it's best that you stay home watching Netflix. Just apply the code in checkout and claim your 5% OFF.

Shipping
(U.S customers only) Standard shipping time is 7-14 Calendar days to ship and arrive.
All packages are seriously & strictly sterilized before being sent.
For Non-US customers, shipping time may vary from 10-20 Business days.

We'll immediately upload your tracking code to Paypal after the shipment, it may take 3-4 days to be activated.
Refunds
If for whatever reason, you decide you are not satisfied, you can easily and quickly contact our helpful customer support (support@dinosaurized.com) to get an easy refund. We just ask that you send the product back to our warehouse!
© Dinosaurized. All rights reserved.