Have Questions?
Email us
support@dinosaurized.com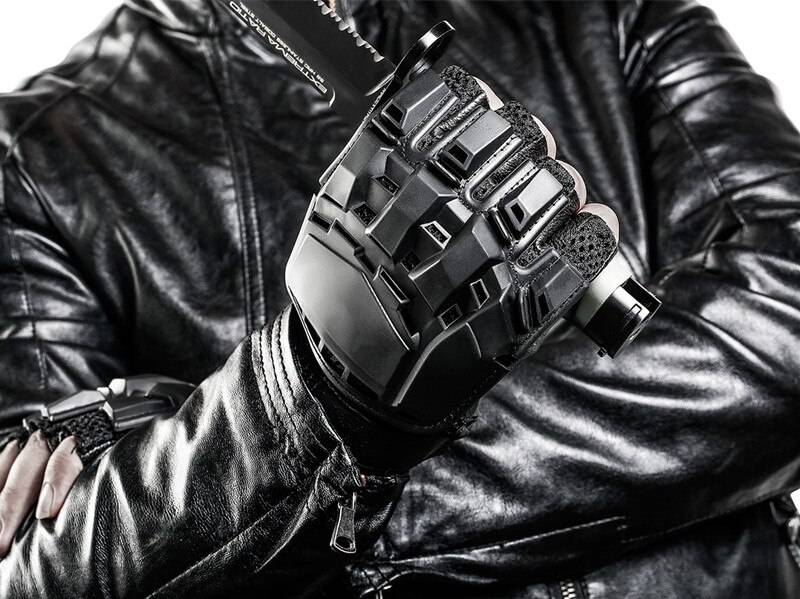 FINDING AN ULTIMATE PROTECTIVE GLOVES?
A combination of protection and performance: Dragonspine is the answer for you!
Constructed of lightweight, durable synthetic materials, these gloves fits your hand like a second skin.
Covered with a sonic-welded TPR overlay, Dragonspine can provide your hands with top-of-hand protection.
2 types: Full-finger & Half-finger, more protection or more freedom: Your choice.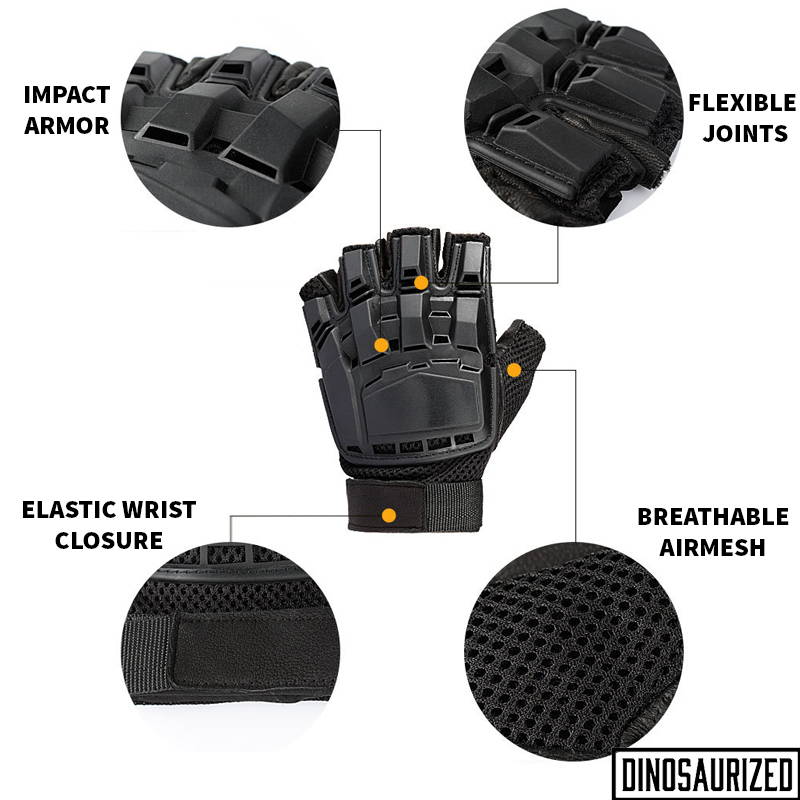 Freedom: Dragonspine's flexible joints provide you more freedom while still being covered with protective impact amor.
Full mobility & flexibility: Hook-and-loop wrist closure integrated with velcro keeps your hands tightened to the gloves & provides more adjustability, fexixibility & force while lifting or carrying heavy things.
Full air flow:Farming, car driving , bike riding or airsoft playing
may take hours which can make your palms sweat. And that's no more a problem while with Dragonspine. These gloves are specially designed for long-hour workers & players, with breathable airmesh, you will no longer feel uncormfortable or wet in hands while carrying a paintball gun or a huge, long wooden log.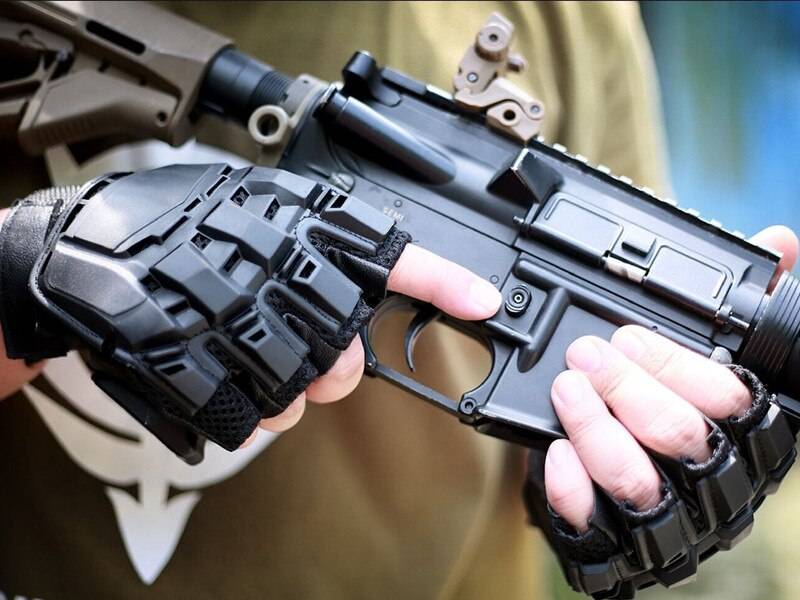 PROTECTION TO PERFECTION MATERIALS
Full-padding on the underside provides protection, grip & comfort when shooting, crawing, carrying or any action that may take a heavy day.
Durable: Dragonspine's materials are super tough, expected up to 3 years of service. They are double row stitched in the more stressed areas.
Easy maintenance: Bacteria resistant, odor-free so very little washing needed. Perfect for long-term use and safe for machine wash. Easy to clean when needed and dries fast.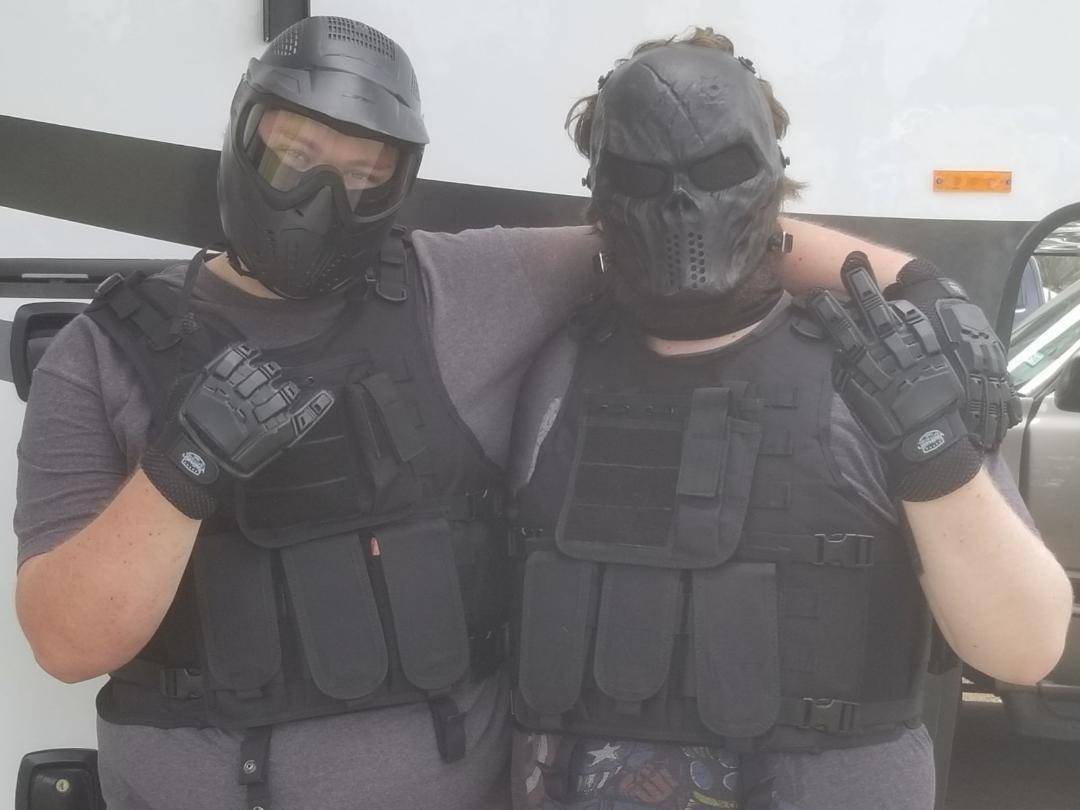 "My guys. One goes to MIT and One goes to Harvard, they ain't dummy's until it come to common sense. I went shopping and covered them from head to toe with protection equipment because they wanted to learn how to play airsoft. This from the family of peace, no war, and tree huggers. So here's how Dinosaurized dressed them. It was wonderful. The gloves, Dragonspines, are great. I used them to move stuff from the garage worked wonderful, manicure still in great shape. But seriously they wore them and for 2 days the teams of 14 borrowed each others gloves. All I got from the teams were "those are great gloves, where did you get them?" Dinosaurized! Thank you for a great product, those are expensive hands they protected. My future meal tickets.... just kidding. ."

- Joseph , Northbrook, Illinois.

IT'S NOT JUST A PAIR OF GLOVES, IT'S AN EXPERIENCE OF
PROTECTION & FREEDOM YOU'D NEVER HAD BEFORE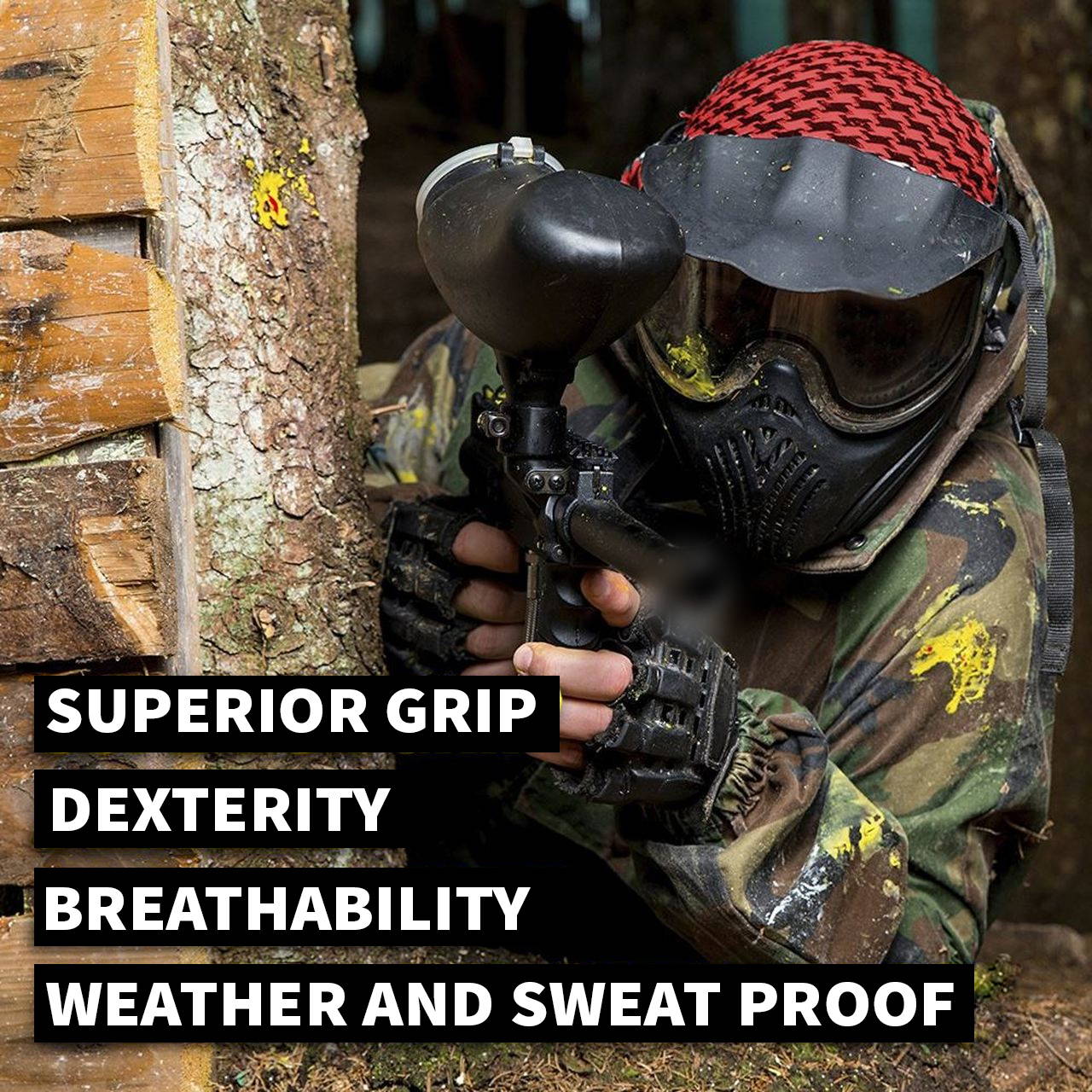 ⭐⭐⭐⭐⭐ 5-star reviews given by




TODAY ONLY: We're giving away 60% OFF discount + Freeshipping
for the first 100 customers:
Get yours now, first come first get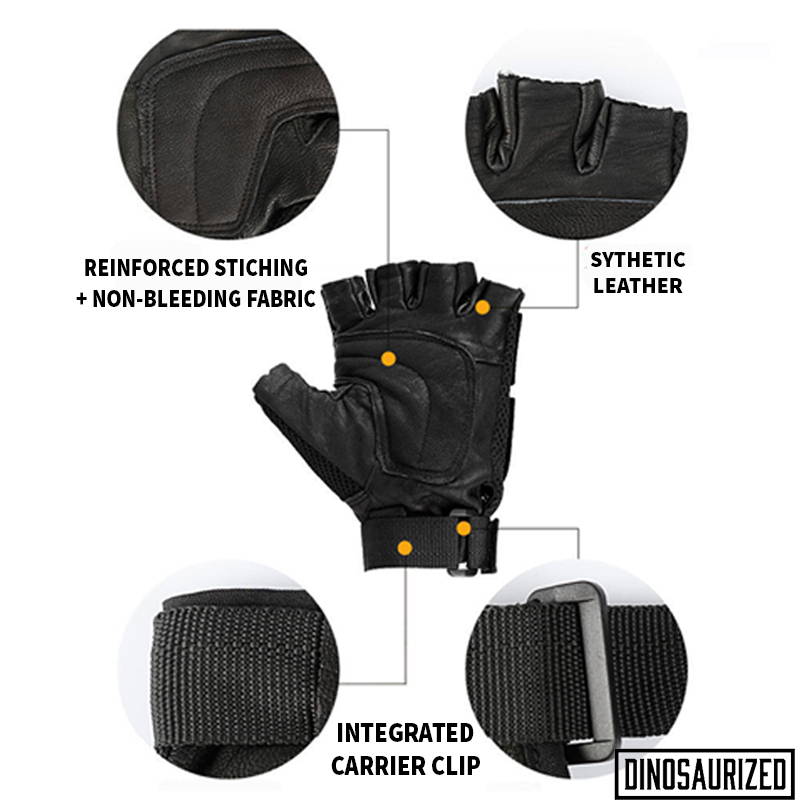 Why buy Dino Dragonspine gloves?
✔️ Breathable padded mesh construction on back of the hand

✔️ Flexible plastic armor on the main part of hand
✔️ Full-finger design provides fully-covered protection to your hands.

✔️ Half-finger design keeps a majority of your hands protected while allowing your fingers to feel the trigger better.
✔️Abrasion resistant padded palm Hook and loop adjustable elastic wrist closure.

✔️ Served +14000 happy customers worldwide.

DRAGONSPINES ARE PERFECT FOR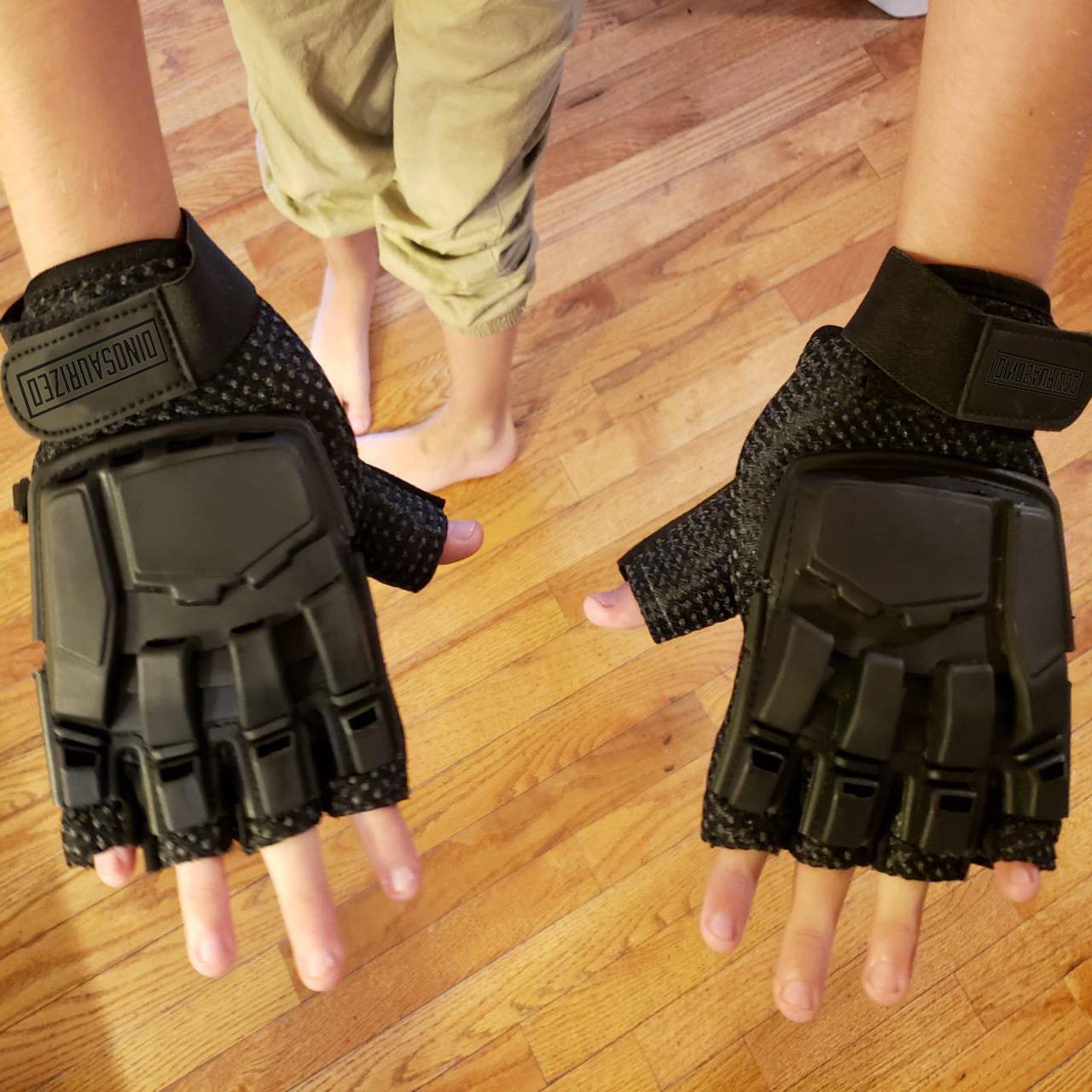 When you've just bought your kids (or yourself) a bike, toy swords or skateboards as Christmas gift and you want to make sure their hands arewell-protected.
When you want to be THE CHAMP in the next airsoft games with your buddies.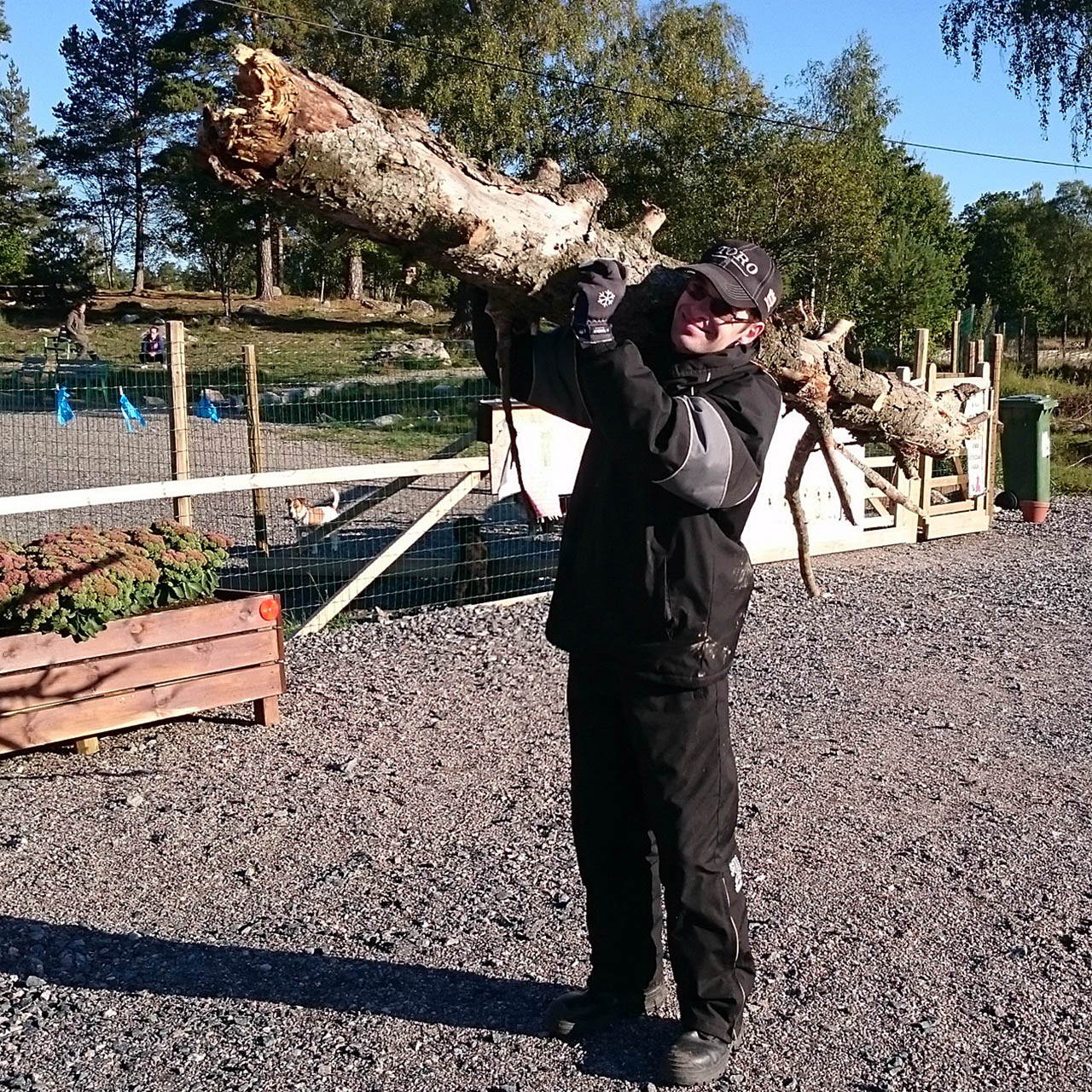 When you're doing heavy-duty things and you want to make sure your hands are protected right and provided with enough friction force.
WHAT OUR CUSTOMERS SAY?
⭐️⭐️⭐️⭐️⭐️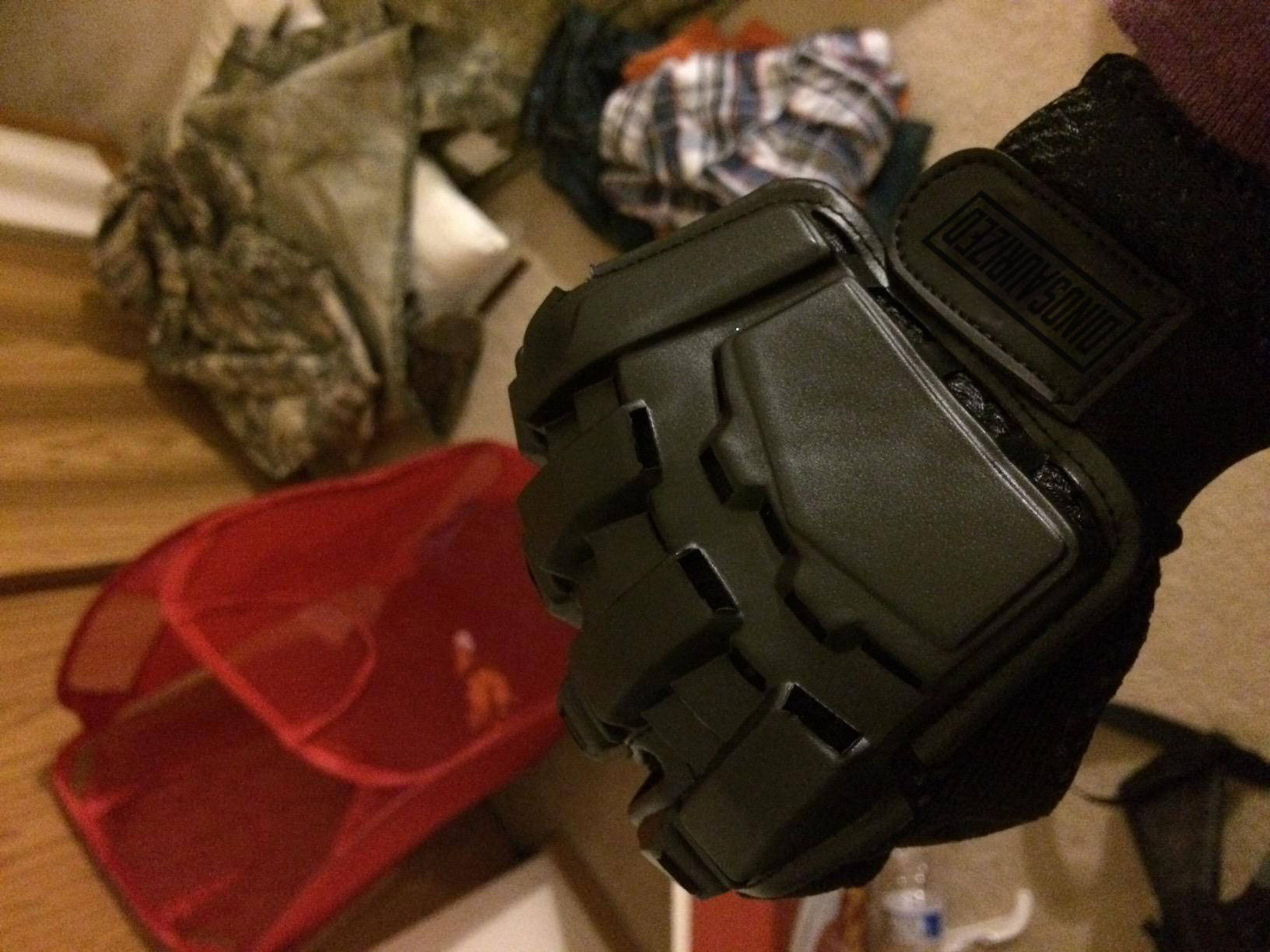 "Bought the xsmall/small Dragonspines for my 10 year old son and he really likes them. They fit pretty good for his small hands, maybe a tad too big, but he says he's satisfied with them. They do have adjustable straps around the wrists which is elastic and Velcro, so that helps keep them on and snug. Quality is much better than I was expecting and they seem to be well-made. Time will tell if they hold up, but for now, my son and myself are thoroughly pleased with these tactical gloves."
- Taylor D., El Toro, California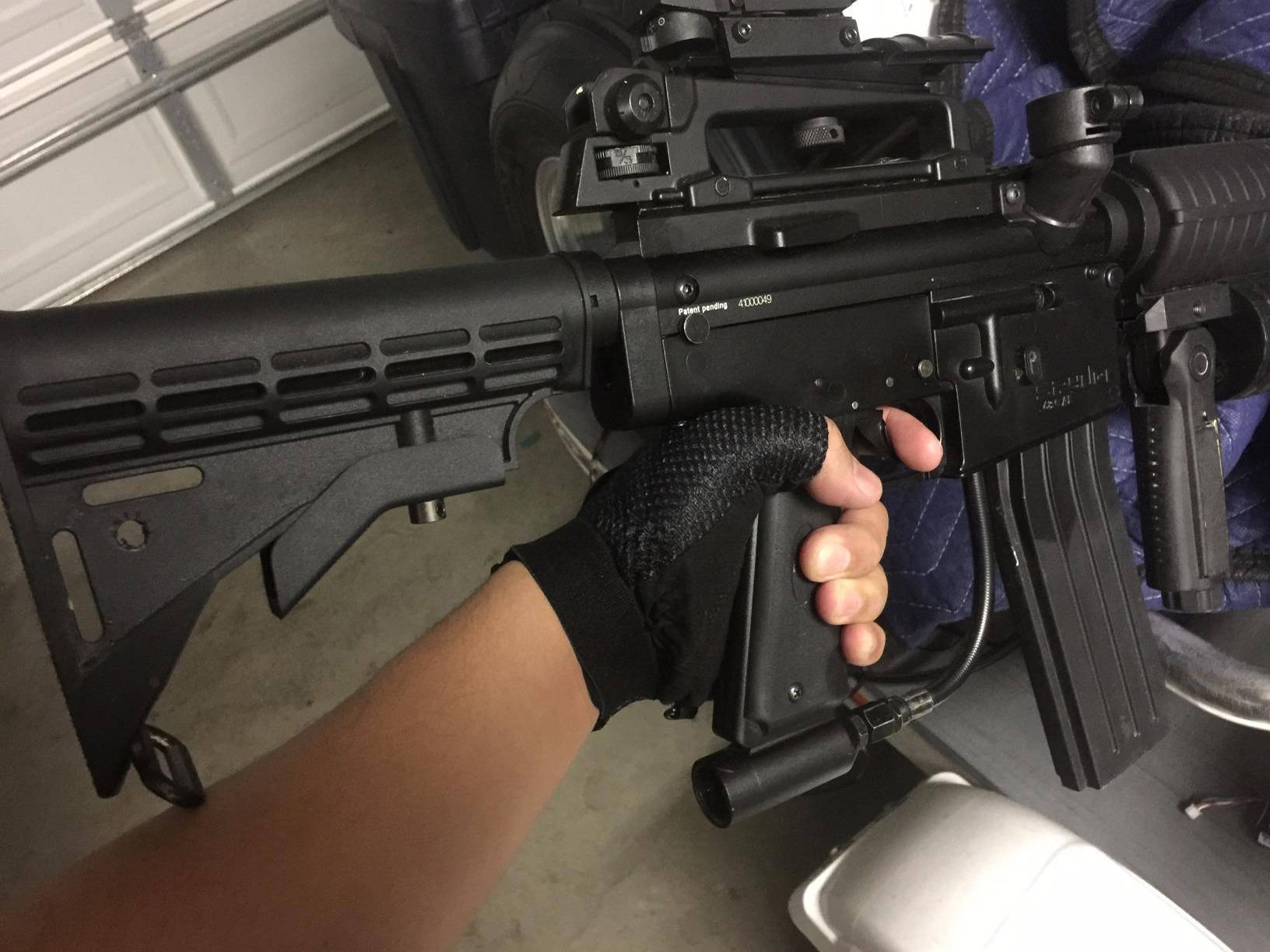 "Dragonspine might be cheap gloves, but point blank they work. These gloves are: 1. Functional...you still have use of your fingers while you have protection where it counts. 2. Protects...One too many times I have sustained hand shots, knuckle shots, etc. and I didn't even feel the hit and suffered no injuries. In comparison my brother doesn't wear gloves and got hit in the hand and it tore a tendon which now requires surgery. So, hand shots aren't anything to laugh about. My 10 year old nephew wears these same gloves too. In fact, several us do - men, women and kids. No injuries to report. No sizing issues. Overall, great value for the price."

- Kevin Henrichsen, Northampton, Pennsylvania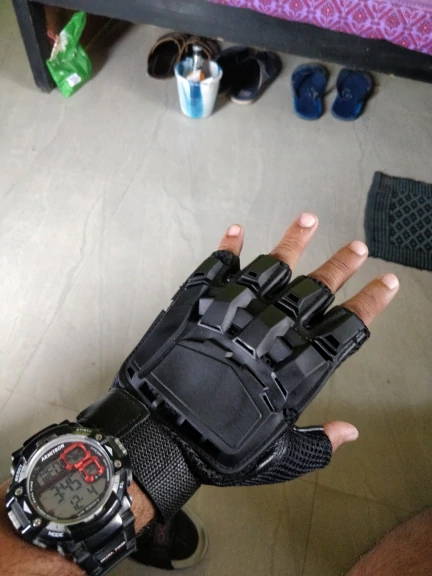 "These Dragonspine gloves look like early 90's-late 80's O Neal Ultra Lite Gloves for dirt bikes. They were and are the ultimate offroad glove. Nobody offers nearly as much protection, they are cool because the vents actually work when you are moving and the palms are super tough but thin with fantastic feel. These gloves may not be marketed for dirt bike gloves ,but they still are the best designed dirt bike glove ever produced".
James P Camp- Tulsa, Oklahoma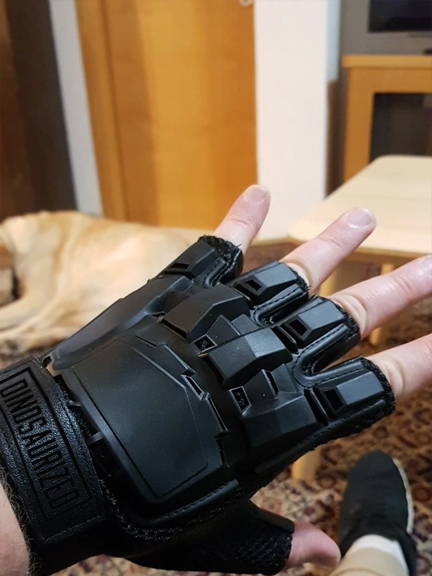 "I bought these gloves for airsoft, and they work very well at eliminating the pain of hand shots. I no longer feel a sting when shot in the hand, but merely a light tap (think a penny dropped 1 inch onto hand).
I expected this type of protection.What I didn't expect was the luxurious comfort. That's right, these gloves are actually extremely comfortable. They are defiantly the most comfortable gloves I've ever owned or tried out. (I've experimented with Mechanixwear, Carharrt, motorcycle gloves, Condor/UK arms airsoft gloves, Cutters, Under amor and Nike football gloves and Western Safety gloves. These trump them all.The comfort is shocking because with the somewhat bulky top-of-hand-protection, one would not expect a glove to be so soft and supple. The glove does not hinder dexterity in the least, and the inner material is soft against the hand, yet does not interfere too greatly with tactile sensation.These gloves are great for airsoft, and never fear, you can still have a fast trigger finger, and reload with precision while wearing these glove."
Joey P.- Bridgeview, Illinois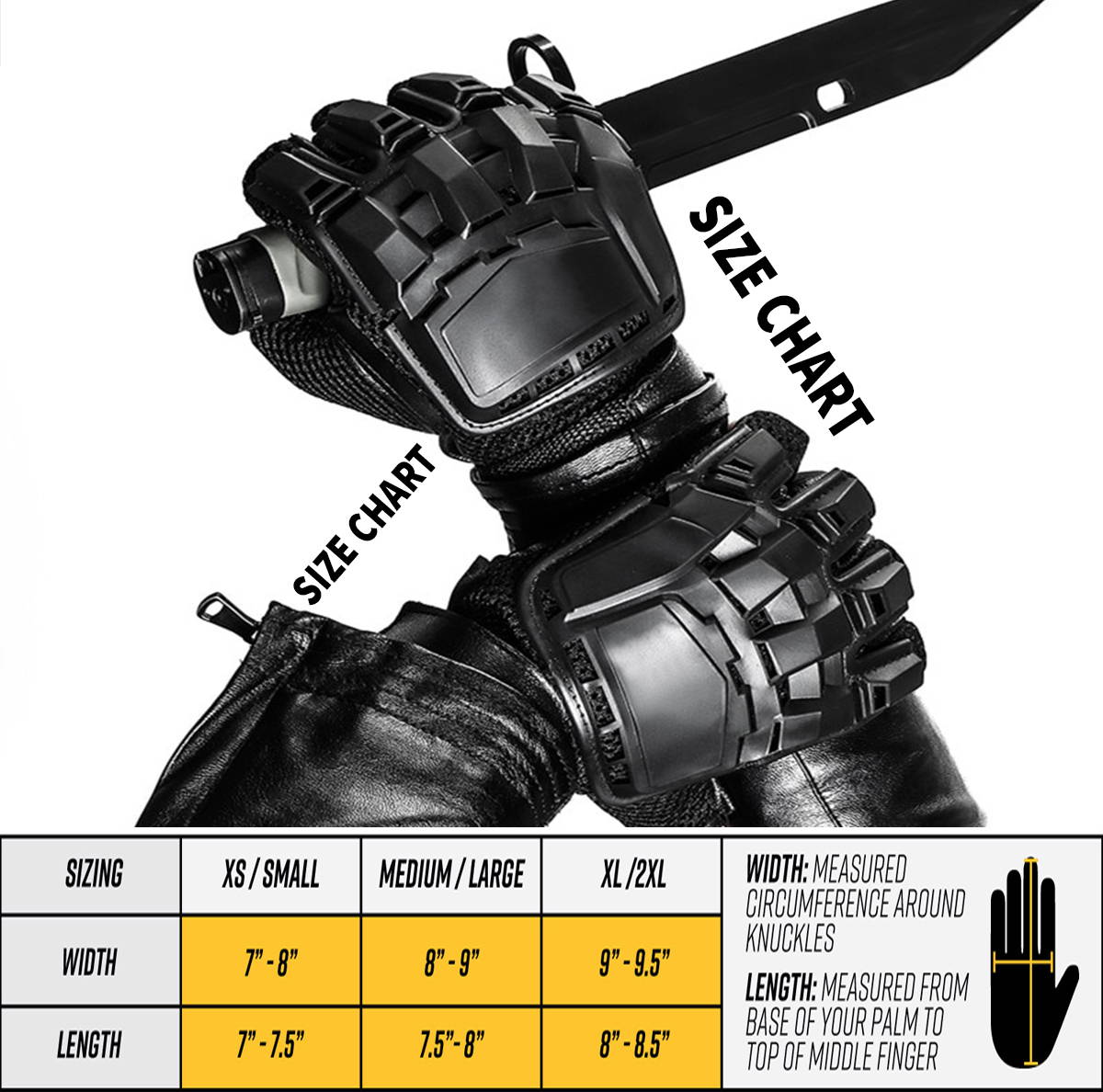 If you avail the promo of 2 or 3 pairs but want different sizes, just place your order and email us the correct sizes for each at support@dinosaurized.com and we will change it for you!
SATISFACTION GUARANTEED, EASY REFUNDS, AND 30 DAYS MONEY BACK GUARANTEE
- At Dinosaurized, we believe our products are truly innovative and have 100% confidence in it. We understand that buying things online can be scary with companies not staying true to their customers so we go the extend to keep you satisfied.
- If you bought it and feel that it is not for you, don't worry. Just shoot us a message at support@dinosaurized.com and we will make it right by offering you a replacement or refund. 100% Simple & Risk-Free process.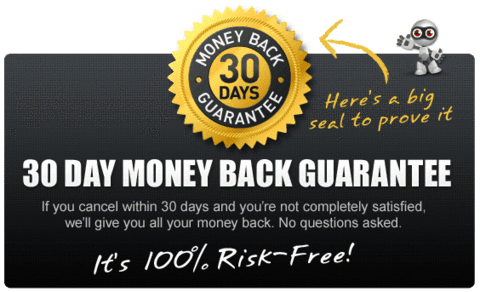 Shipping
(U.S customers only) Standard shipping time is 8-14 Calendar Days to ship and arrive.
(Non-U.S Customers) Shipping time is 10-20 Business Days.
Refunds
If for whatever reason, you decide you are not satisfied, you can easily and quickly contact our helpful customer support (support@dinosaurized.com) to get an easy refund. We just ask that you send the product back to our warehouse!
© Dinosaurized. All rights reserved.