Have Questions?
Email us
support@dinosaurized.com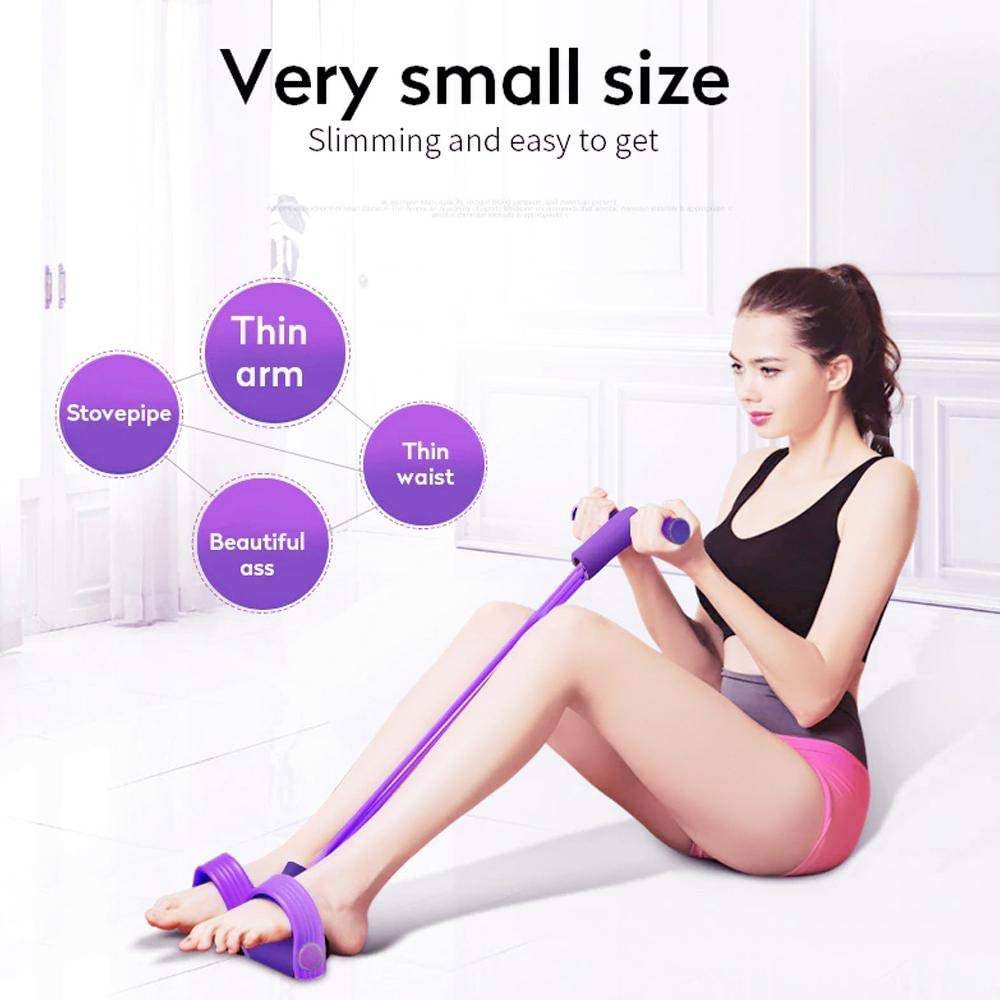 STAY HOME BUT STILL WANT GOOD HEALTH?

INDOOR BAND is the best choice for you!
Safe & skin-friendly: Made of skin-friendly environmental foam, INDOOR BAND poses zero threat to your palm skin.
Stay home, Stay Healthy: Quarantine may keep us from going outside but can't keep us from staying healthy. With Indoor band, you can train yourself anytime, anywhere: at home, hotel room, office, or even outdoor.

One band - 33 exercises-7 sports/workout programs:Yoga, Pilates, Insanity, Crossfit, Hot Yoga, Beach Body... You further improve your training quality as a Sport enthusiasts, Yogi, athletes, or a workoutaholic.
With INDOOR BAND, you can train yourself with over 33 exercises, improving 137 muscles in your body.
Save money , save time: You can order INDOOR BAND for one time only (with the price of 1-month membership) and train with it for many years.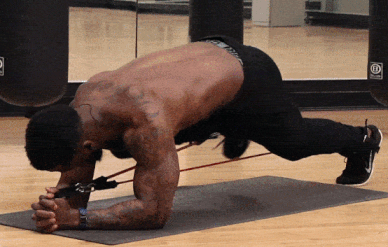 Perfect for loners: INDOOR BAND helps you exercise safely, even when you are ALONE at home during the quarantine time. Ideal for working out when you don't have a personal trainer or exercise partner.
Have fun and stay in shape: When the quarantine time is over, you could go traveling anywhere and still do exercises, INDOOR BAND is the best product for you to bring wherever you go. INDOOR BAND can be used wherever and whenever you have time and a small space.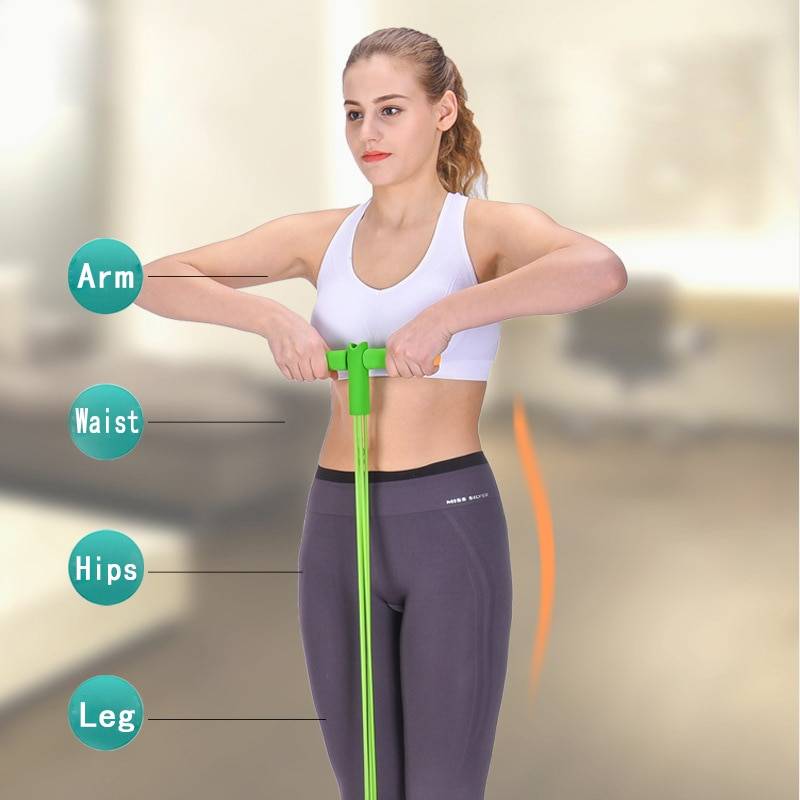 HOW AN INDOOR BAND HELPS YOU

Whether you're a professional or a newbie, INDOOR BAND can help you in many ways, from losing fat, build your muscle to prevent getting cervical spine and lumbar pain:
Build your biceps with "Bicep Curl": step on the pedal, hold the handle and pull, curl your hands up toward your shoulders, squeezing your biceps.
Better posture with "Chest Fly": hook the resistance band onto something secure, stand with one foot about a foot in front of the other and pull the band toward your chest with your arm straight out.
Improve digestive system with "Thruster": step on the pedal of two resistance bands shoulder-width apart, hinge forward at your hips, and sit your butt back into a squat. Then, stand up straight and press your arms overhead until they are extended fully.
"This is a great resistance band for leg, shoulder, waist and hand exercises. It is good in home and travel. I found it very convenient for working out shoulders and legs. It is small enough to easily pack and versatile enough to exercise different muscles. Overall, I feel it's effective. I like it. I will recommend this product to my friends. The seller service is very friendly. !!"
Aeron- Laurel, Mississippi

INDOOR BAND GIVES YOU NOT ONLY GOOD HEALTH, BUT ALSO AN EXTRAORDINARILY SEXY BODY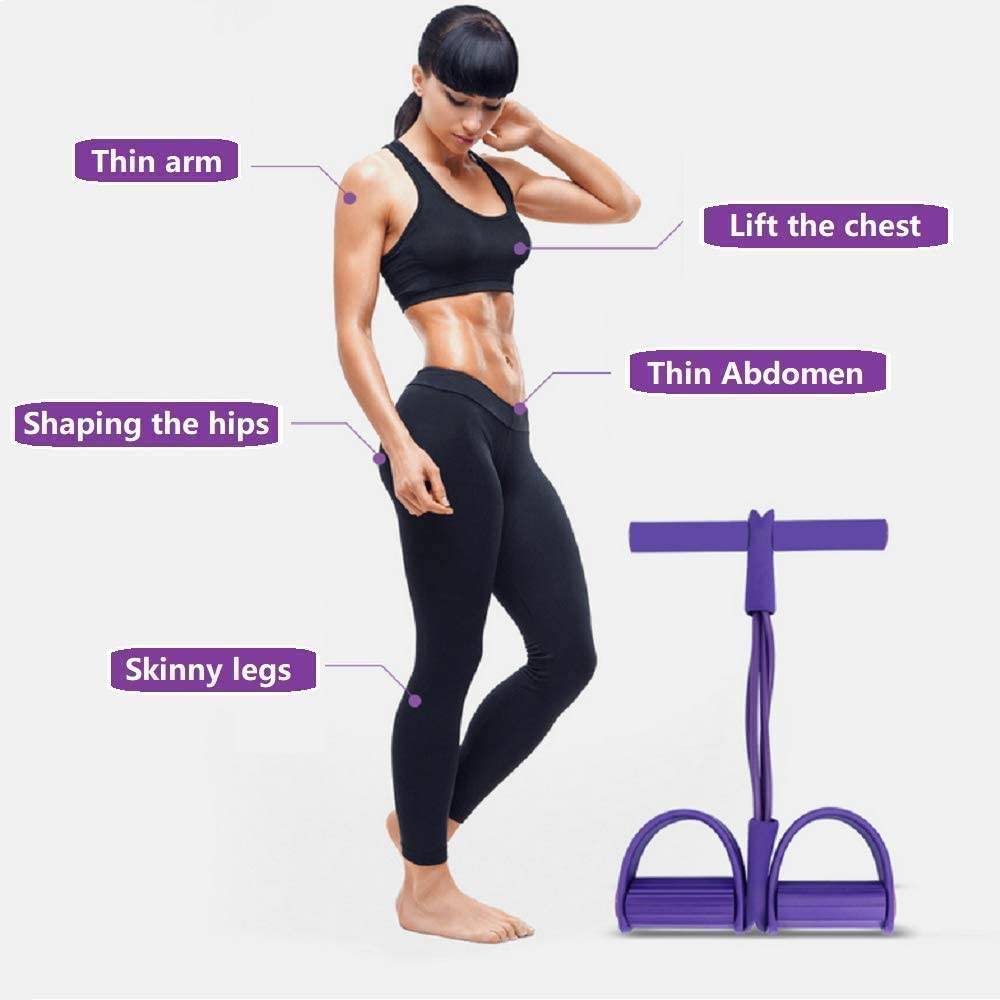 ⭐⭐⭐⭐⭐ 5-star reviews given by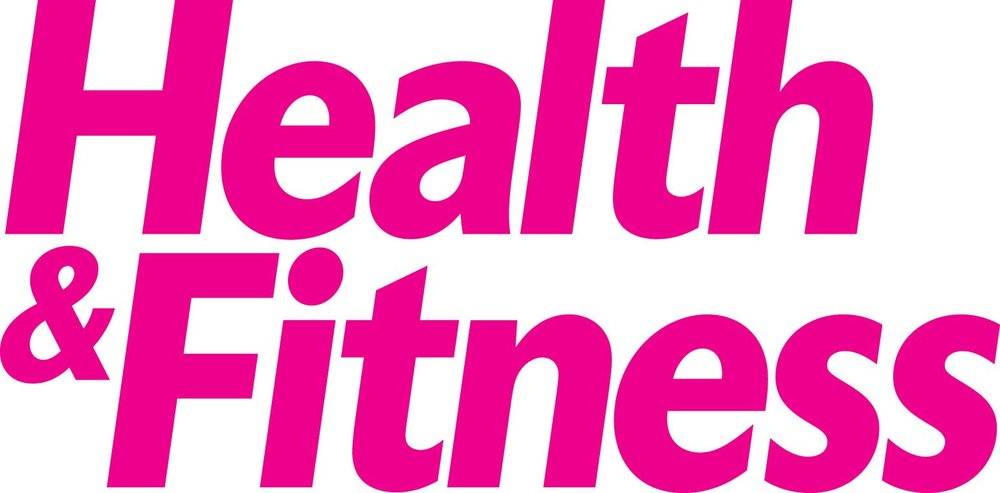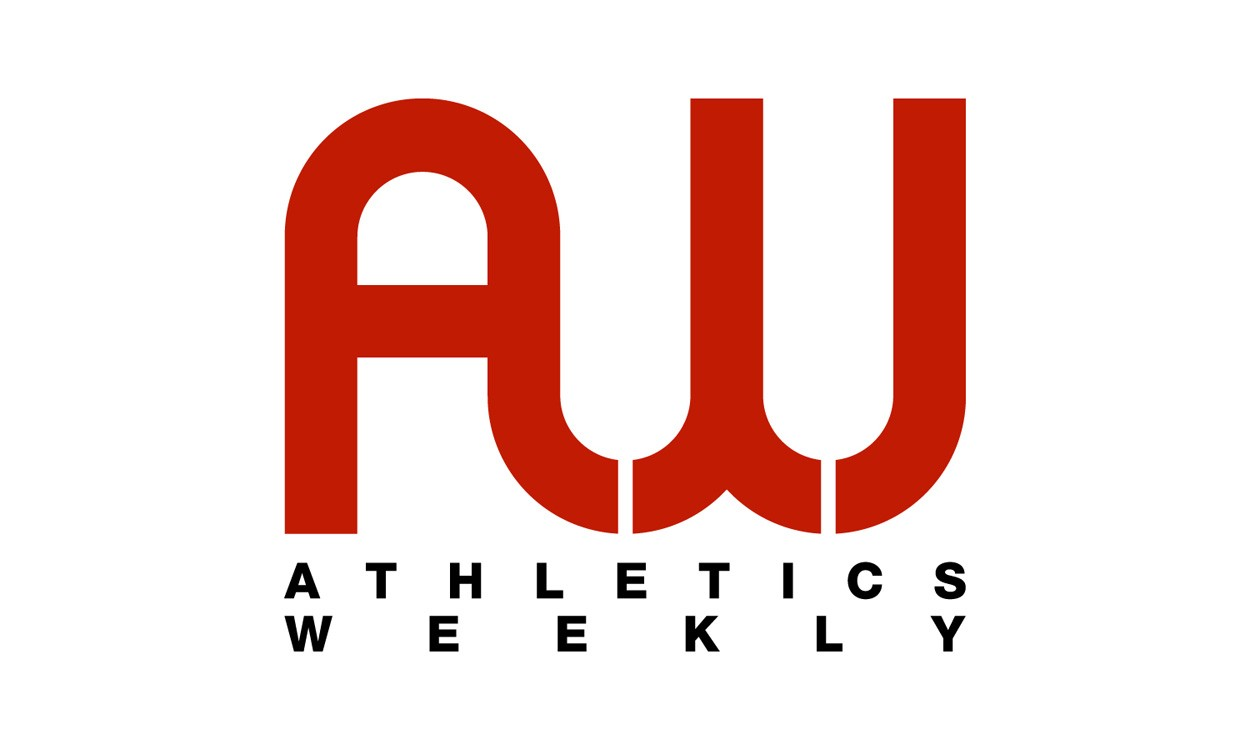 TODAY ONLY: We're giving away 100 INDOOR BANDS + FREESHIPPING
for the first 100 customers:
Get yours now, first come first get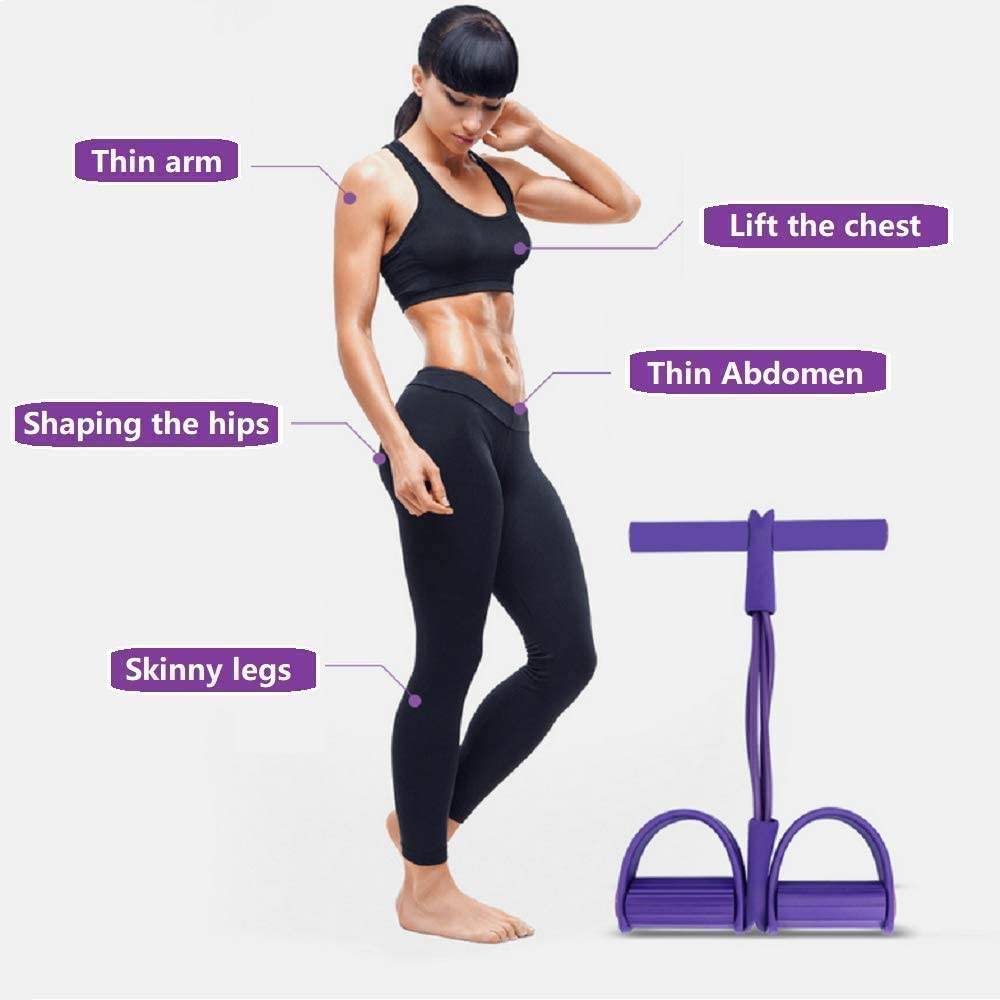 Why SHOULD you buy INDOOR BAND?
✔️ Skin-friendly, high quality material: INDOOR BAND is made from high-quality eco/skin-friendly foam, 100% non-toxic or 100% non-irritating.
✔️Lightweight & Portable: Portable and light weight, easy to store and can be used anywhere anytime.
✔️ Lose Fat, Shape your Body: This resistance training tool workouts your arms, tummy, shoulders, legs and butt, which is a way to shape your body.

✔️ Soft Design : The INDOOR BAND has 4 traction ropes with excellent tensile strength and good elasticity, the handle is soft and non-slip.
INDOOR BAND IS PERFECT FOR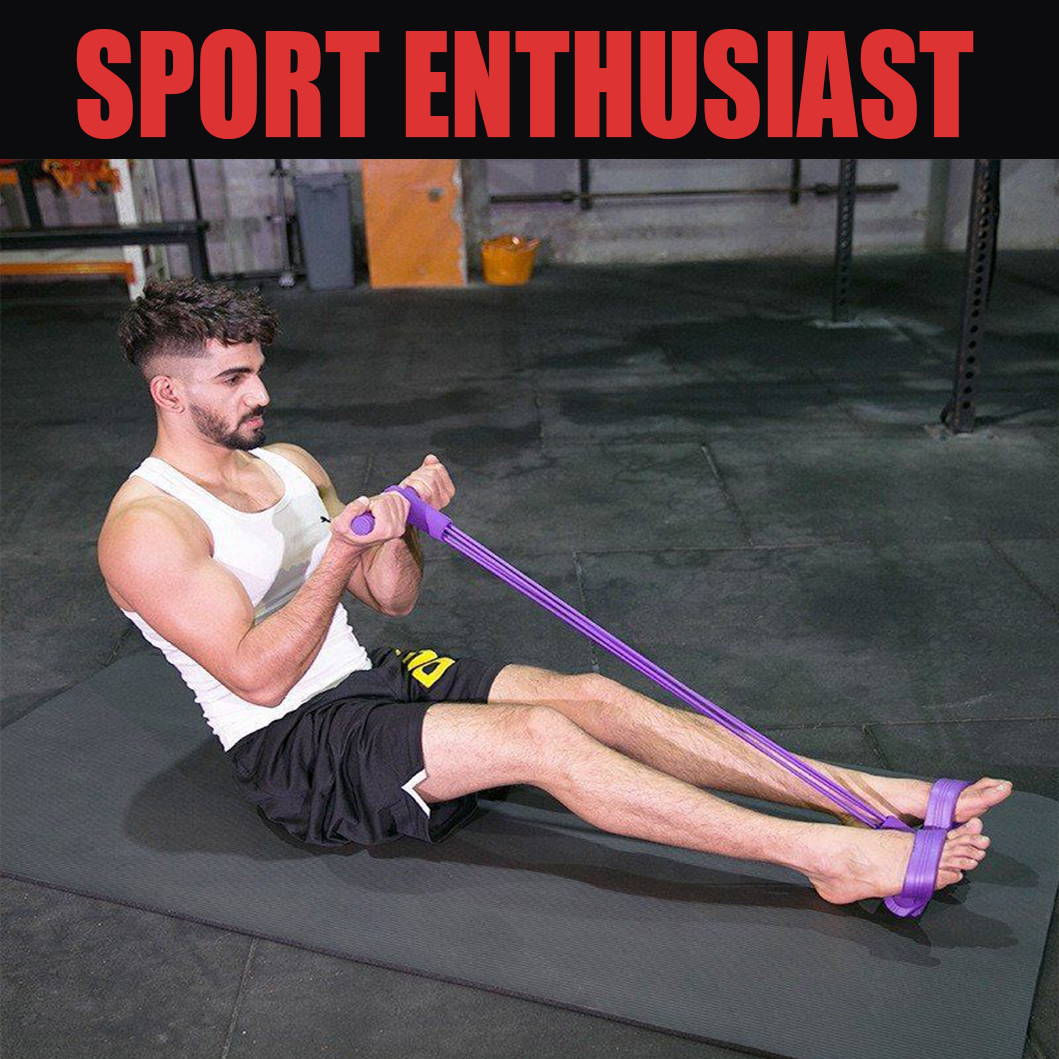 Exercises for every muscle group, challenge your existing routine. You can also improve your flexibility and muscular endurance.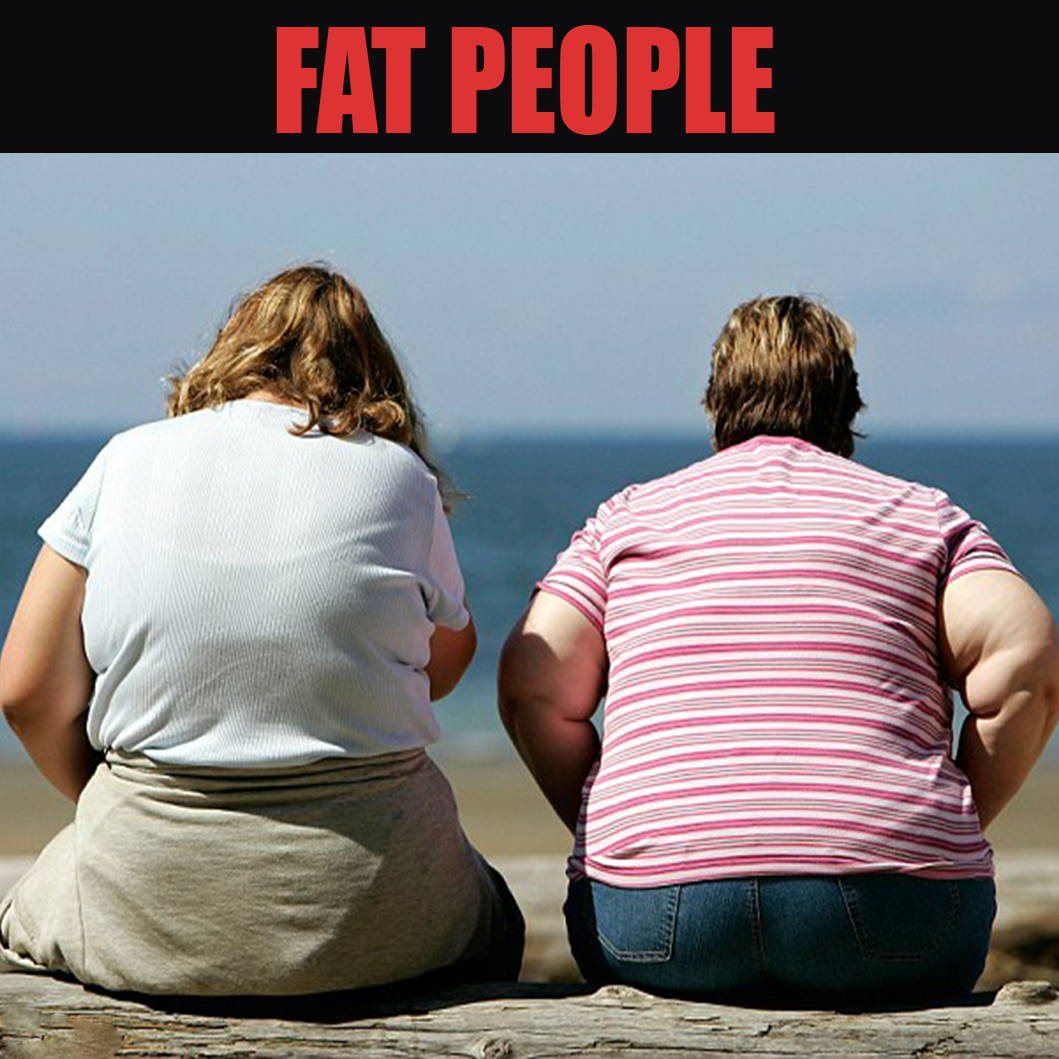 Resistance band adds extra resistance to body-weight exercises to help you burn calories, the healthiest way to lose weight.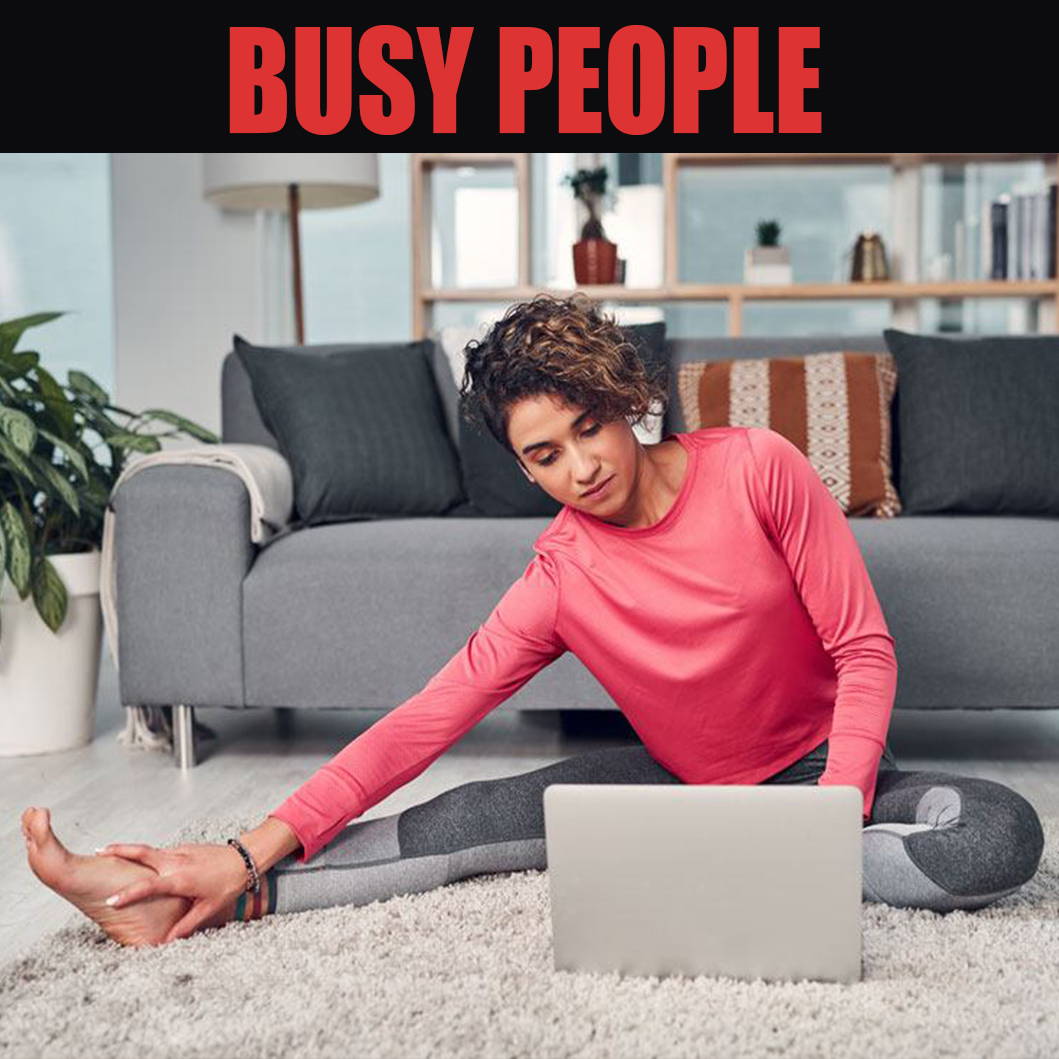 You no longer need to go to a gym or waste a lot of time to get a full-body workout. Take them with you and use them wherever.

WHAT OUR CUSTOMERS SAY?
⭐️⭐️⭐️⭐️⭐️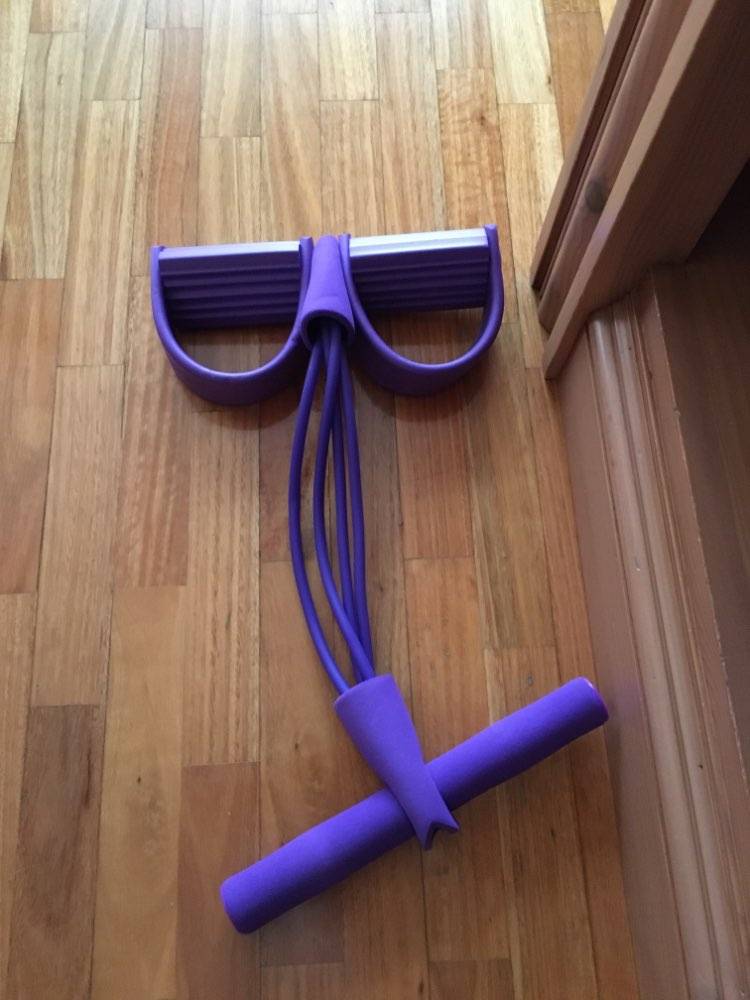 "I bought this so that I would have no excuses not to get enough physical activity.I live in a tiny studio apartment, on the top floor of my building, so I needed something small and something that would not bother the downstairs neighbors. So far it has been getting 15 min to an hour of use daily and has not had any problems.t's a great low-impact workout, and it's very convenient. I put mine in front of a tv, or read a book while working out and the time flies. I recently had a fall off my horse, and used this to get back in shape without any impact. It worked great when even walking was a problem." All in all, this has been a good purchase. I expected to only use it a few minutes on days when it was too cold/hot/snowy/rainy to walk outside, but i have ended up doing it every day and noticing results in my endurance."
- Lill, Fortson, GA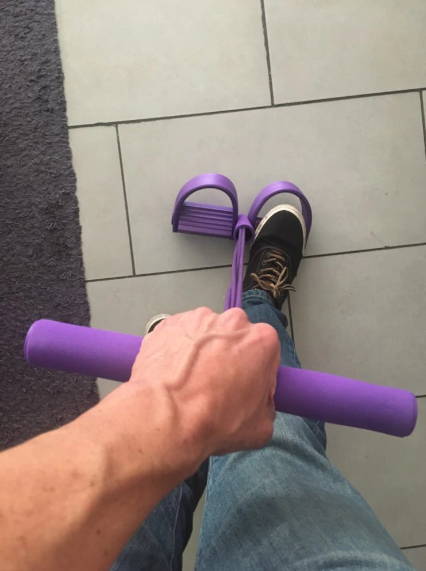 " The portable exerciser is a great compact unit which performs exactly as described. I have used it for about 2 weeks now & find it very effective in working on my legs, abdomen & arms. I am pretty fit for my age, but it is getting harder to do sit- ups and leg lifts without a little help! This fits the bill perfectly and I am using it daily. Pretty decent price for what you get I would definitely recommend this unit for anyone who doesn't have time to get to the gym."
Frankie -Houston, TX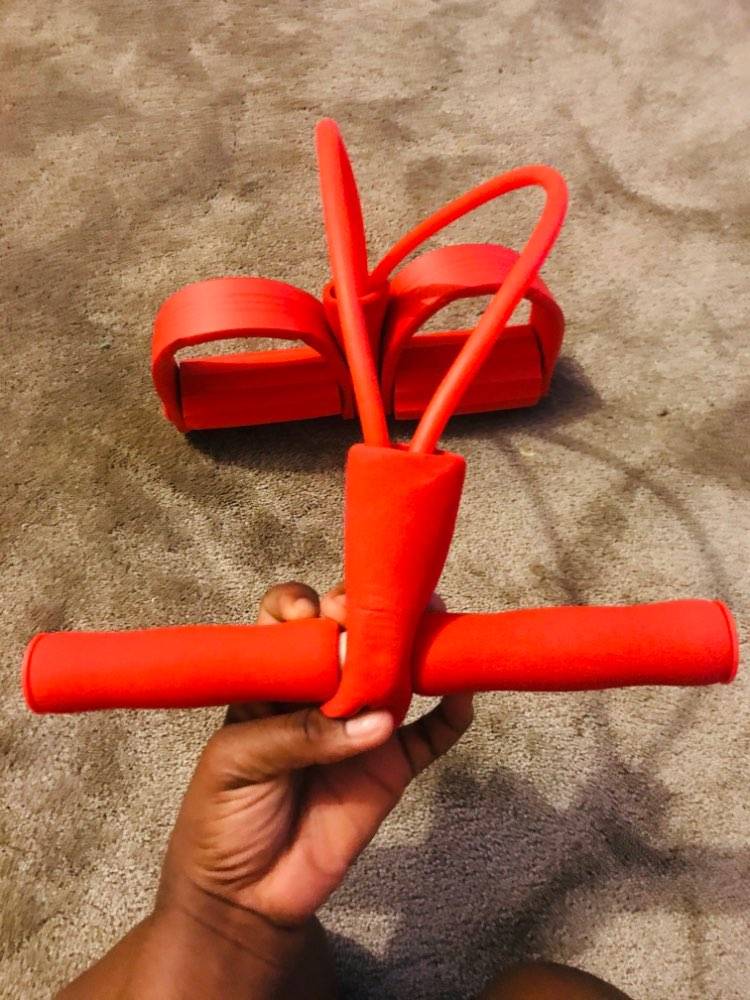 "Nice product, something for the whole family to use. Although I'm Focus now on getting myself into better shape, I'm constantly looking for a product that will motivate my family as well and this is one of them right here, both of my daughters love it. It's solid will made, a nice resistance, and is extremely easy to use!"
Karen-Chesterton, IN

"I absolutely love this product! I've been looking for a while for something I can use at home and work to help with toning and this is perfect! Even my 11-yr-old daughter loves using this. It's very light and portable and very easy to use. It also has a guide on the box that tells you what exercises to do to work various areas. I could feel it working my muscles from the first use. Very satisfied with this and highly recommended!"
Jenifer H, Hastings, MN

If you have any other requirements, please leave it at "order note" in cart or email support@dinosaurized.com, or send us message on FB.com/dinoarmy.
SATISFACTION GUARANTEED, EASY REFUNDS, AND 30 DAYS MONEY BACK GUARANTEE
- At Dinosaurized, we believe our products are truly innovative and have 100% confidence in it. We understand that buying things online can be scary with companies not staying true to their customers so we go the extend to keep you satisfied.
- If you bought it and feel that it is not for you, don't worry. Just shoot us a message at support@dinosaurized.com and we will make it right by offering you a replacement or refund. 100% Simple & Risk-Free process.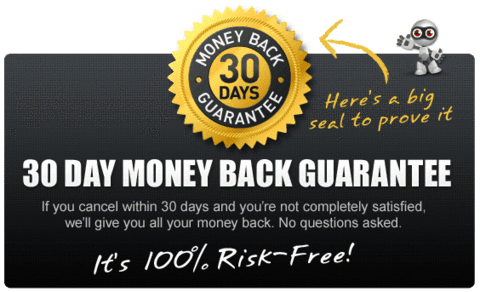 5% OFF code offer: STAYHOME, it's pretty hard time for everyone, and we just want to remind you that it's best that you stay home watching Netflix. Just apply the code in checkout and claim your 5% OFF.

Shipping
(US customers only) Standard shipping time is 8-14 days to ship and arrive.
All packages are seriously & strictly sterilized before being sent.
For Non-US customers, shipping time may vary from 10-20 Business days.

We'll immediately upload your tracking code to Paypal after the shipment, it may take 3-4 days to be activated.
Refunds

If for whatever reason, you decide you are not satisfied, you can easily and quickly contact our helpful customer support (support@dinosaurized.com) to get an easy refund. We just ask that you send the product back to our warehouse!
© Dinosaurized. All rights reserved.