Have Questions?
Email us
support@dinosaurized.com
(We have warehouses in U.S & Australia)
THE INFLATABLE CAR MATTRESS
Going out for a very long drive?
This Inflatable Car Mattress will be a perfect companion for you! Perfectly designed to fit in the back seat of your car allowing you to rest comfortably. You can lie down completely with your whole body stretched out. Use indoors, outdoors, or inside your car. Perfect for an overnight trip!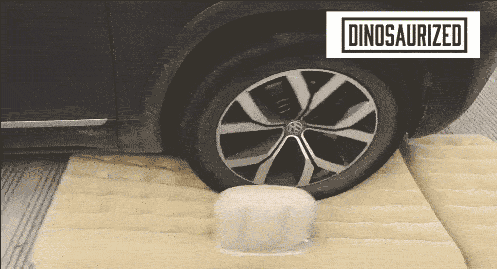 You will be able to rest well laying down on this inflatable mattress. It has a stable base which is very well balanced and will not easily slide. Made from top quality PVC material, which will stay durable for a long period of time. Its surface has a velvet feel which keeps you comfortable and warm during the night. It can withstand heavy weight and will not break or tear. This provides you with a comfortable place to rest and sleep in your car or even anywhere you are with its easy-and-fast-to-inflate feature.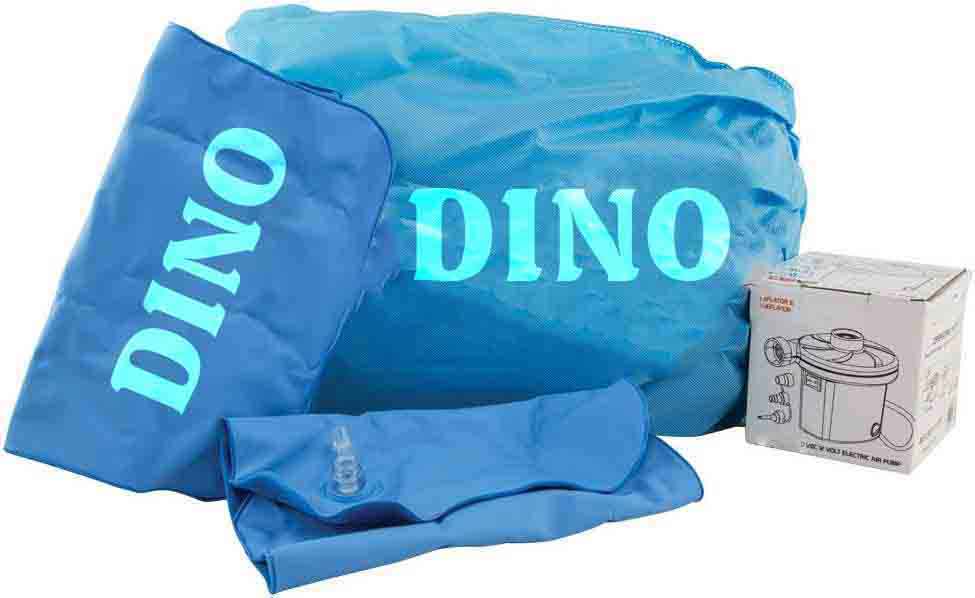 It is not bulky when deflated and folded so you can totally bring this anywhere you will go. Use this indoors as an emergency extra mattress for guests, or outdoors for a picnic, camping, hiking, and long driving adventure. This serves you a nice and safe place to sleep than in your car seat. You can let it stay in your car inflated or deflate and fold it again after use. Super fast and convenient, giving you a solution for a place to rest.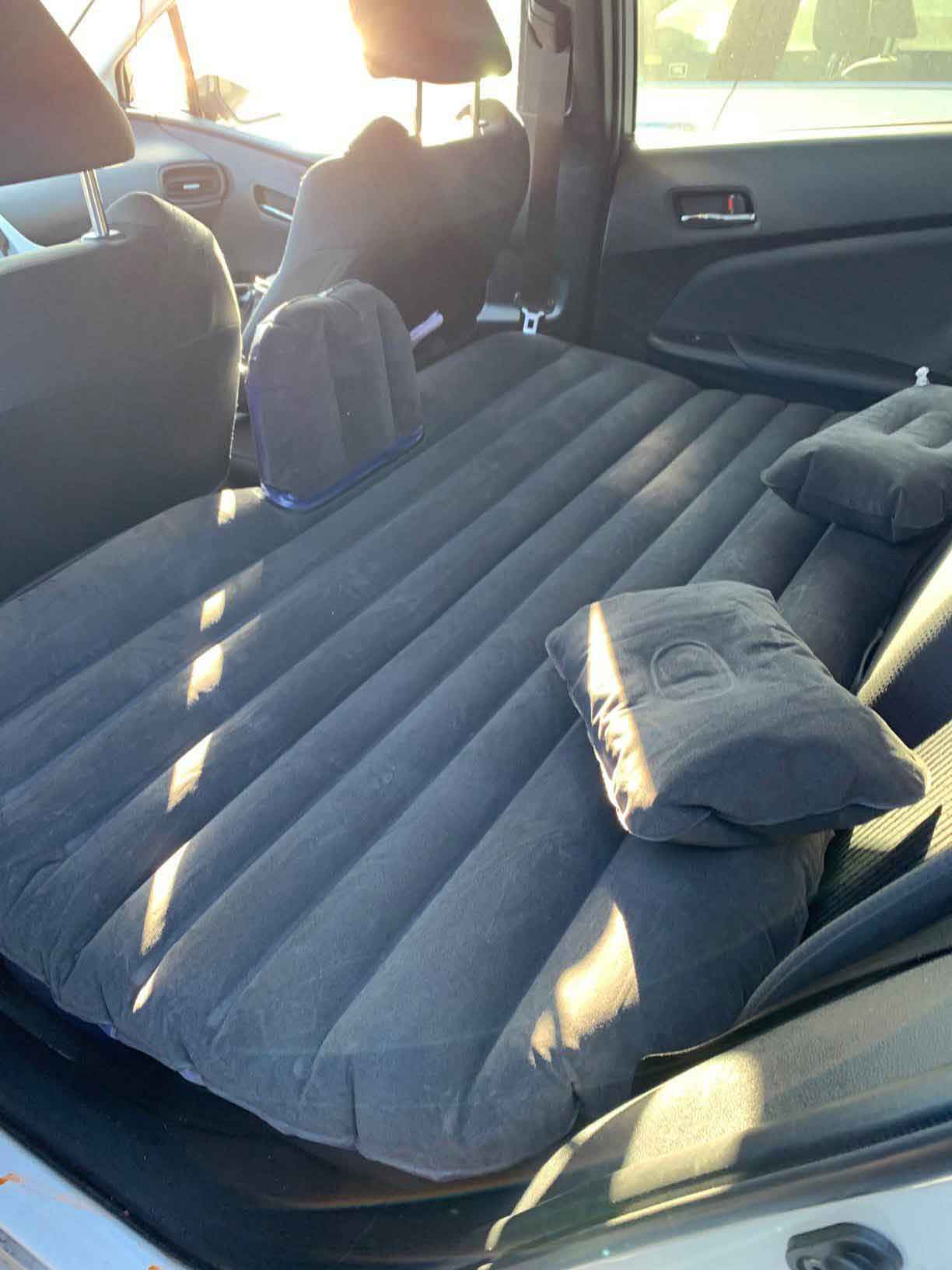 "Ok so I waited until I could actually try it out before commenting. Had a cross-country roadtrip and it's a grand success! Though I struggled at first with inflating and keeping the air from escaping as I raced to close the thingy (the cap?), I was an idiot. Each cap has 2 air lids and you're supposed to press the first one in and THEN fill through it before closing the second. You'll know what I mean. Easy peasy. Then open both wide to quick deflate. Though thinner in depth than I imagined, it was totally comfortable and my 65-lb dog crawled alongside me and also slept like a dream. (Turns out he makes a great electric blanket - it was 37 degrees outside, people!) I easily deflated and folded the whole thing and tucked it flat into the handy carrying bag they provided. I'm a fan! "

Dave K. 48 , Newport Beach CA

IT'S NOT JUST A MATTRESS, IT'S A HUGE PACKAGE FULL OF SUPPORTIVE TOOLS
TO MAKE SURE YOU HAVE A GOOD TIME CAMPING OR DRIVING LONG TRIP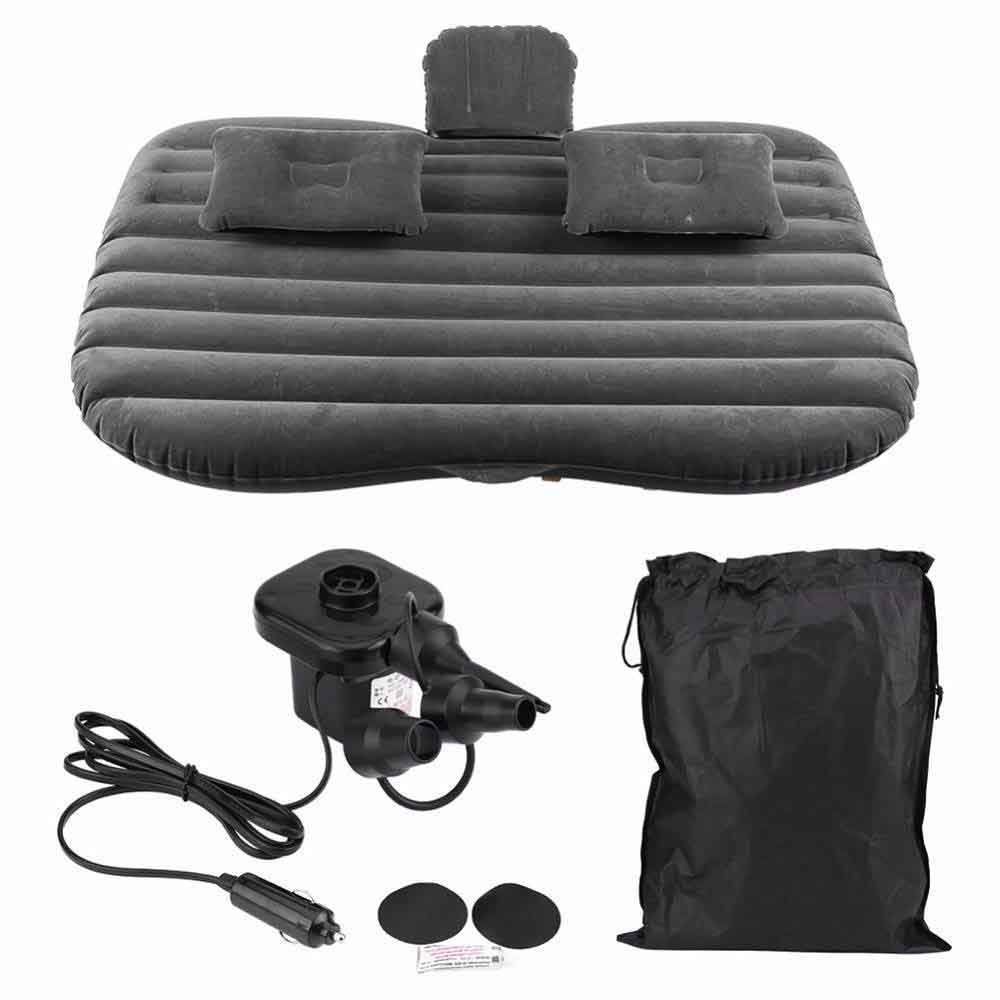 Each package includes: 1 55x35.5x18" Inflatable mattress, 2 pillows, 2 fixing patches &
1 glue gel bottle, 1 bag, 1 portable universal air pump (coming with an air nozzle)
This mattress' special design allows you to use it both
indoor (in-car) & outdoor (while camping or picnicking)
⭐⭐⭐⭐⭐ 5-star reviews given by



TODAY ONLY: We're giving away 60% OFF discount + Freeshipping
for the first 100 customers:
Get yours now, first come first get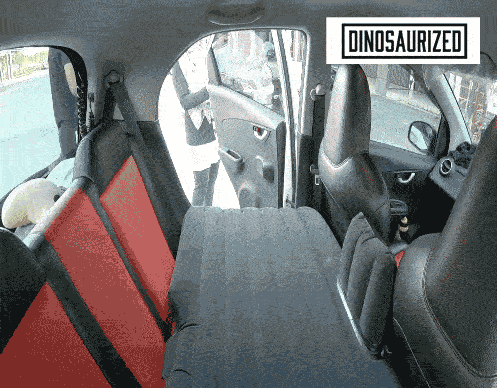 Why Buy a Car Air Mattress?
✔️ Convenience and savings. Instead of splurging on a hotel room on your road trip, pull over and sleep at a rest stop. You can save money and get sufficient rest before getting back on the road. An air bed is also great for lunch break naps.
✔️ Go camping. If you enjoy watching the sunset or just want to spend some romantic time with a significant other, you can spend time outdoors in comfort. With an inflatable car mattress/bed, you can take a nap after a hike or stargazing.
✔️ Entertain the kids. Instead of getting cranky from the endless driving, your kids can fall sound asleep in the back seat. While at a rest stop, a minivan air mattress will allow them to stretch their arms and legs out.
Make your pet comfortable. If you're bringing your dogs along on a long road trip, an air mattress is a great idea to give them ample comfort to sleep.
✔️ Move fragile furniture. The best car bed is multi-functional because you can sleep on it or lay it down in a pickup truck or SUV. This way, it becomes a cushion for fragile furniture or objects that you'd like to transport safely.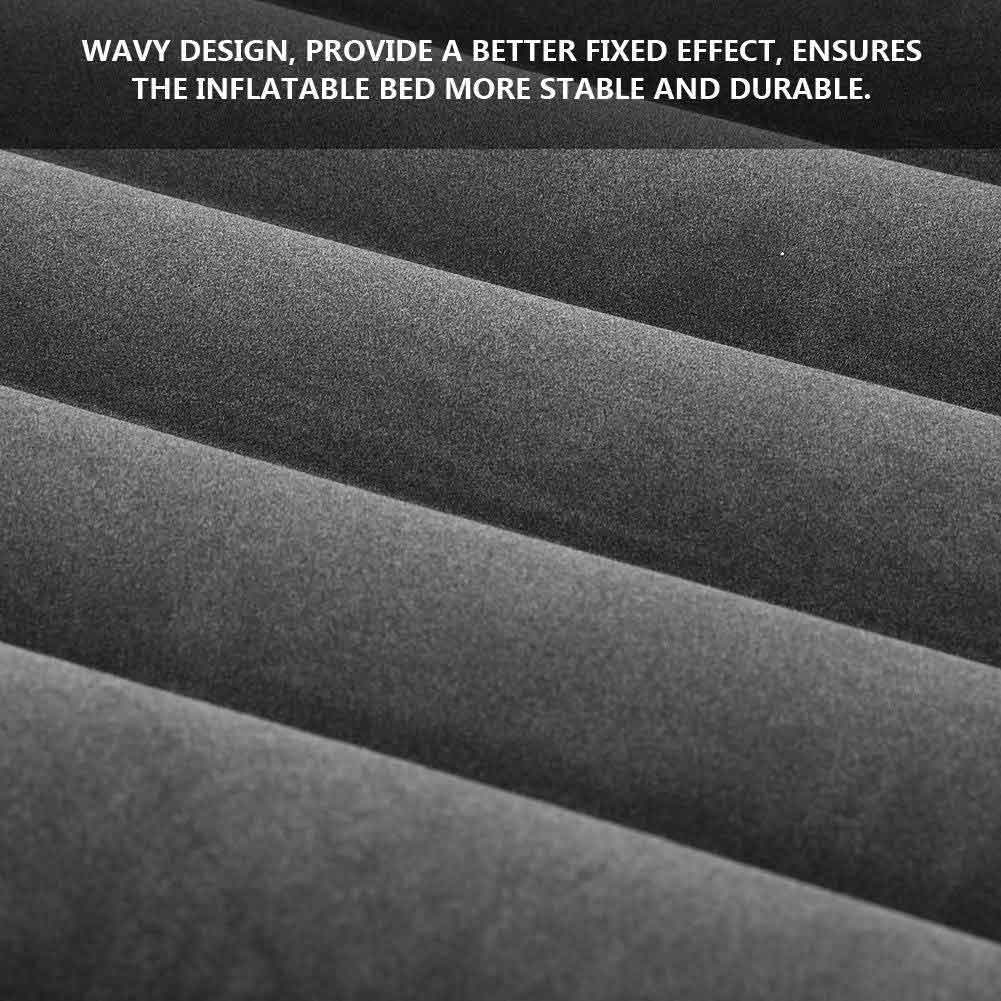 Most inflatable mattresses are made of synthetic plastic, which is slippery and may have an odor. Manufacturers use flocked materials to shield the user from the discomfort this may cause. You can opt for a mattress with a flocked top or even memory foam top if you're sensitive to the feel and smell of plastic or just want additional comfort.
When you are laying down to sleep in your back seat car bed, small pillows go a long way for added comfort. These are commonly included in air bed sets and are made of the same materials as the mattress. You'll want to cover the pillows with a sheet or cloth since they can be uncomfortable otherwise.

The pump is a critical piece of hardware to set up your air bed. The good news is that it's typically included in the all-in-one set. After you plug it into the vehicle's 12-volt outlet, it should take about two or three minutes to fully inflate the mattress. You always have the option of buying your own pump if you find that it inflates the mattress/ bed faster than the one added.

INFLATABLE CAR MATTRESS IS PERFECT FOR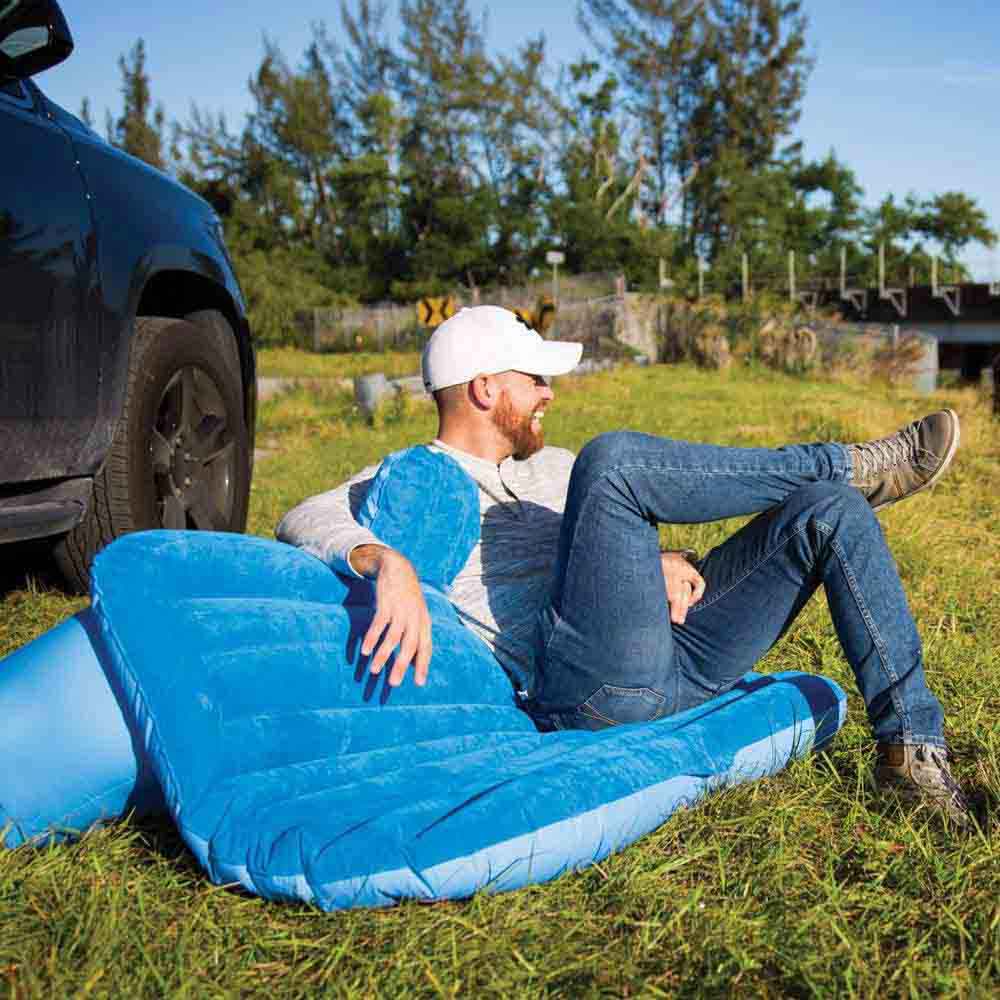 When you're on a roadtrip and you just want to stop & rest in nowhere, drink a cold beer and laugh with your friends.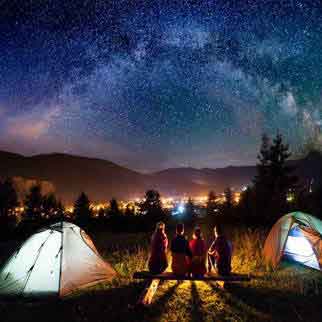 When you're go camping, and you want to sit outside, watching the night sky with your homies.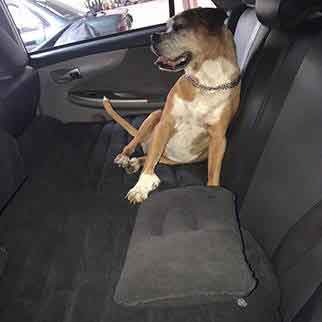 When you're bringing your kids to Grandma's house in another state, with this mattress, you can give them a good sleep while resting at rest stops.
When you bring your dog outside and they just can't stop crying for they can't sit properly.
WHAT OUR CUSTOMERS SAY?
⭐️⭐️⭐️⭐️⭐️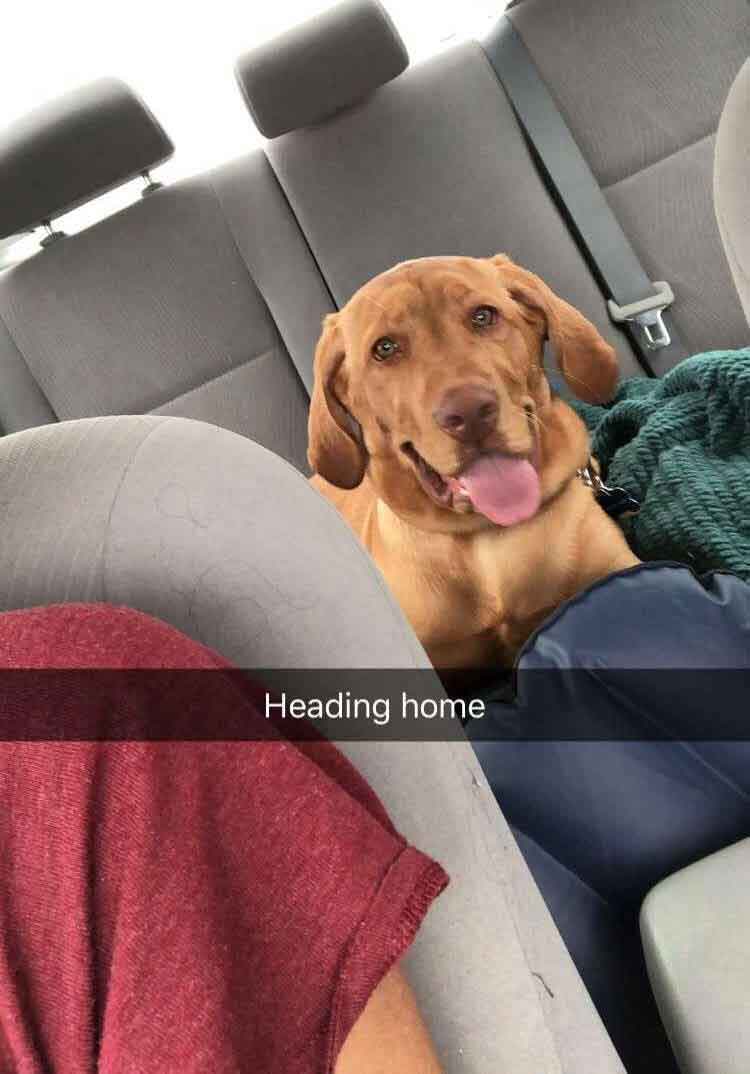 I bought this to transport my dog (right now she's 5 months and 50 lbs so she's gonna be a big girl). I have a Toyota Corolla so it wasn't convenient for her to lay down anywhere: the front seat is too small and she falls through the middle space in the back seat.
So far this has been night and day in her travel experiences. She no longer cries the whole ride, she lies down immediately and now she jumps into the car without me saying anything (before I had to pick her up and coax her she hated it). It's muchhhhhhhh easier to take her to the park and vet.If you have a large dog and a small car this is the way to go I'm telling you. Also: she hasn't scratched or put any holes in it yet!!! It's very durable!
Finally : IT COMES WITH ITS OWN AIR PUMP and the air pump plugs into your car port!!! This is one of the best things I've bought on Dinosaurized it is literally perfect for my situation.
- Taylor, Gibsonia, PA
"Bought this air mattress for our trip to Madras, Oregon (SolarTown Campground) to view the solar eclipse. The spot we reserved was for parking only, requiring us to sleep in our car. This air mattress made sleeping in the back seat much more comfortable. I have a 2017 Honda Civic sedan, and as you can see from the pictures, it seemed like the air mattress was designed for it.
My fiance and I have a combined weight of around 260lbs. By morning time, we noticed the mattress lost a tad bit of air (to be expected) but not too much to where it hindered our sleep. I should add, we inflated the mattress the previous morning before making the trip.
We ended up not using the part that covers the center console, since the console was level with the top of the mattress in our car.
The mattress was only $79 without freeshipping. We only needed it for 1 night, and it worked well. With this said, 5 stars. So if you're looking for an air mattress for a once in a blue moon road trip, I suggest this one. I wouldn't be surprised if it doesn't last much longer than a couple road trips based on other reviews and price point though."
- Kevin Henrichsen, New Milford, CT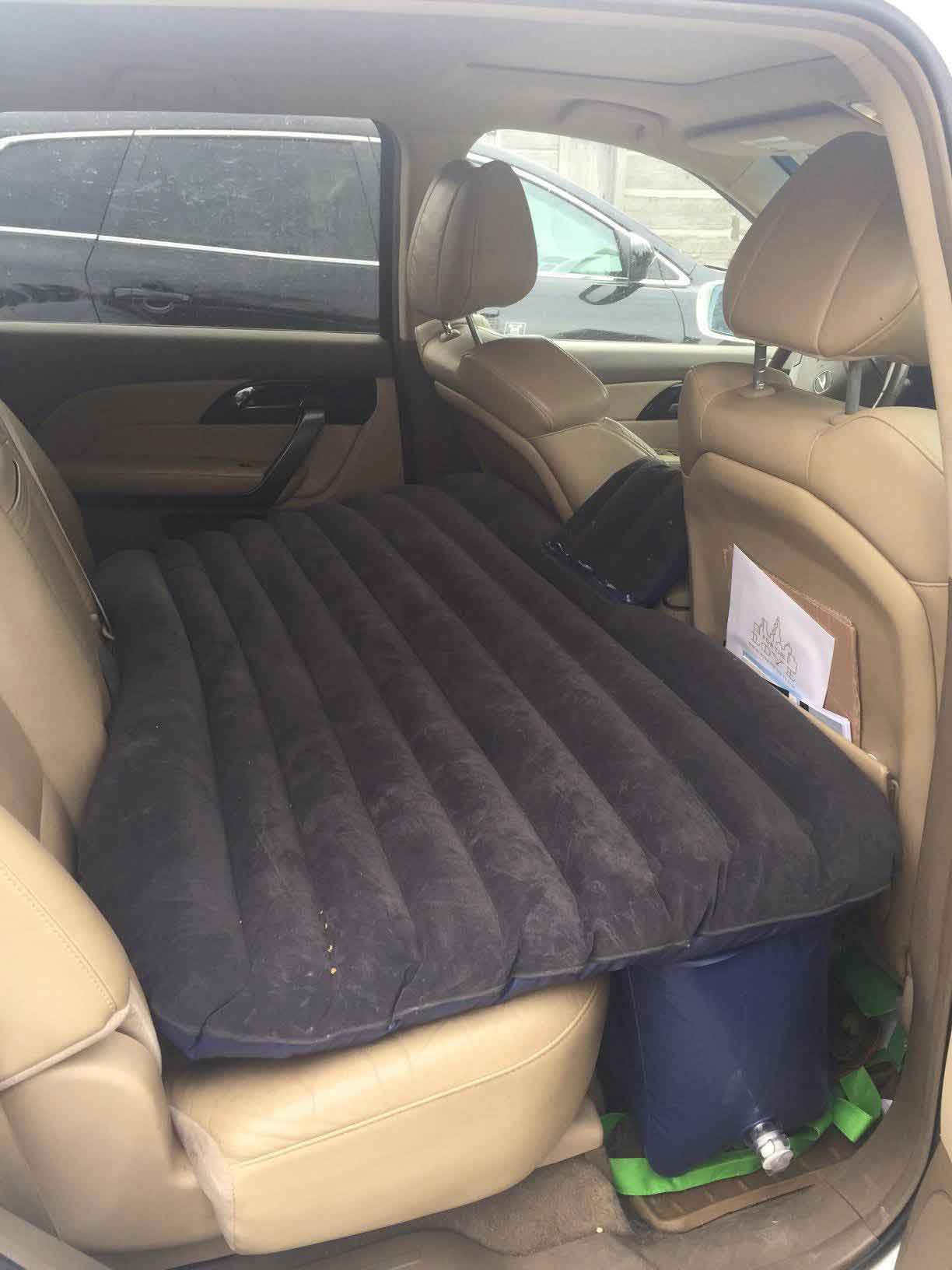 "This was worth every penny. I still can't believe I only paid $70. We're takings long road trip in a few weeks and this will make it so much easier. It fits pretty well in my Nissan NV. Definitely will need a couple extra pillows at the top to fill the gap between the mattress and the car but that's easy. Had to move the driver seat forward a bit to make it fit a narrow space. I'd buy it again for sure."
Federico Rojas- Horn Lake, MS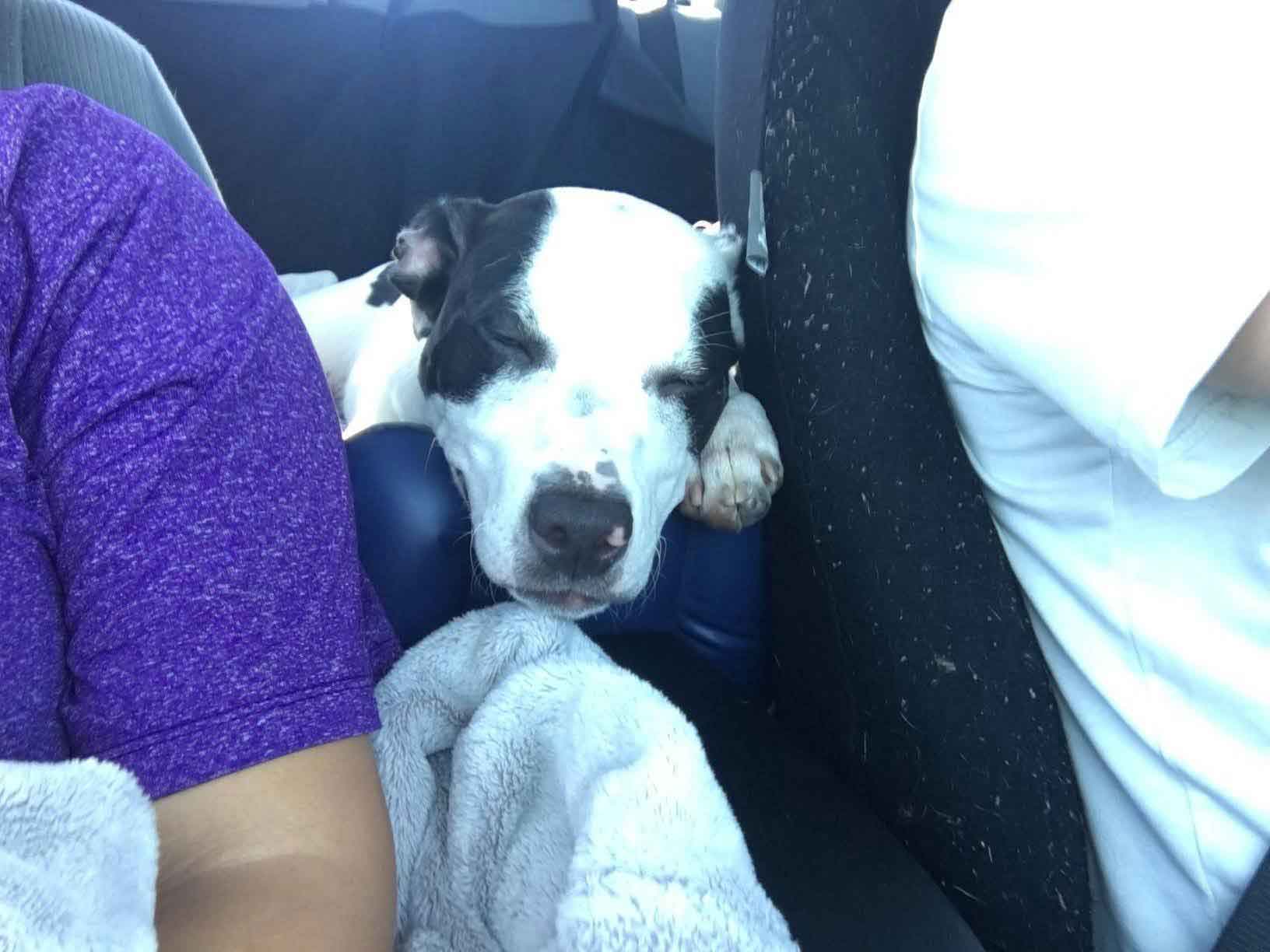 Bought for a 20 hour trip to California for my puppy who whimpers after being in the car for more than an hour. He did great during the trip and seemed very comfortable. He loved it and was rolling around. It fit perfectly on my 2015 Toyota corolla.

Hsinyi C.- North Brunswick, NJ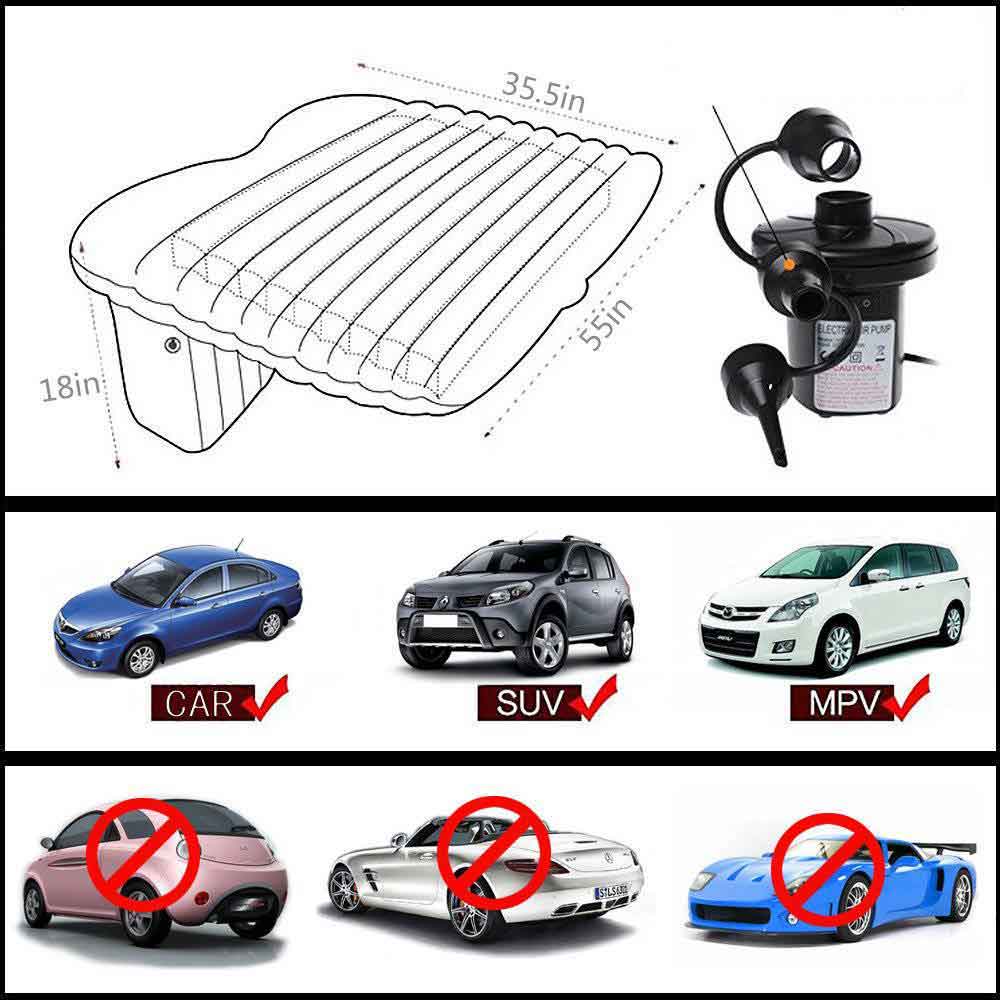 SATISFACTION GUARANTEED, EASY REFUNDS, AND 30 DAYS MONEY BACK GUARANTEE
- At Dinosaurized, we believe our products are truly innovative and have 100% confidence in it. We understand that buying things online can be scary with companies not staying true to their customers so we go the extend to keep you satisfied.
- If you bought it and feel that it is not for you, don't worry. Just shoot us a message at support@dinosaurized.com and we will make it right by offering you a replacement or refund. 100% Simple & Risk-Free process.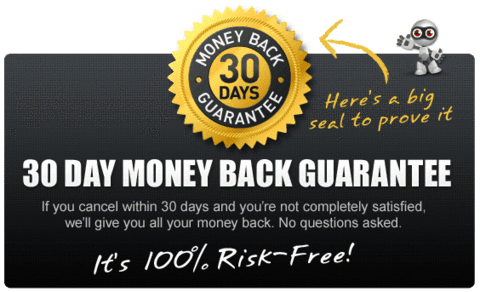 Shipping
Standard shipping time is 5 to 7 business days (United States & Australia), 12-20 business days (Rest Of The World) to ship and arrive.
Refunds
If for whatever reason, you decide you are not satisfied, you can easily and quickly contact our helpful customer support (support@dinosaurized.com) to get an easy refund. We just ask that you send the product back to our warehouse!
© Dinosaurized. All rights reserved.