5 Best Concealed Carry Holsters For Glock 19 – 2021 Reviews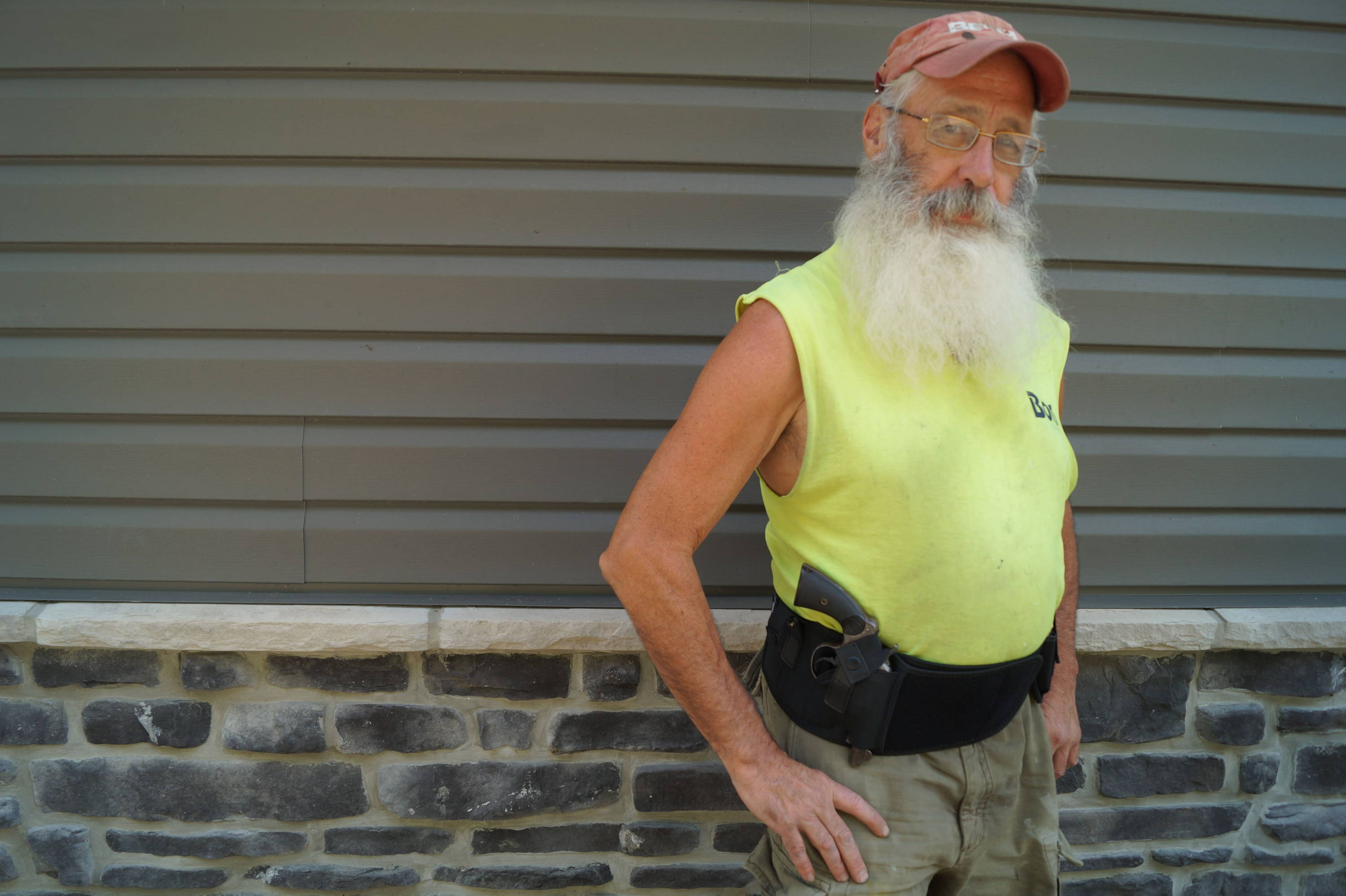 Are you a Glock 19 owner? The best way to carry a Glock 19 all day is by wearing a comfy & high-quality concealed carry holster. The right holster will certainly make it easier tocarry your Glock 19 anywhere you go. The problem is there is such a huge marketfor Glock 19 holsters that it's hard to choose.
With that said, this Glock19 concealed carry holster review can help you. In this review guide, youcan find out what features to look for in any holster along with the differenttypes of holsters available. Finally, you can get your search started with thefive holster recommendations mentioned in this post.
Check out a short comparisonof these Glock 19 holsters in the table below.
| | | | | | | |
| --- | --- | --- | --- | --- | --- | --- |
| Product Names | Pros & Cons | Material | Hand Orientation | Type | Rating | Price |
| Dinosaurized Dragon Belly Holster | It's a non-smelly andflexible unisex holster offering high comfort, although it's a bit expensive. | Neoprene | Leftand Right | Universal | 4.8 | |
| Concealment Express IWB KYDEX | It is easily adjustableand comfortable to use with a minimalist design. The sweat protection featureis excellent but the holster is a bit too tight. | Kydex | Left | IWB | 4.7 | |
| Tulster Glock IWB Holster | It has features mostly thesame as Concealment Express. One notable feature is the lack of sharp edges.Its biggest drawback is the higher price. | Kydex | Leftand Right | IWB | 4.7 | |
| Bianchi 57 Remedy Holster | It's a classicallybeautiful holster with a proven design. The one thing users don't like aboutit is the open design. | Leather | Right | OWB | 4.6 | |
| Alien Gear Cloak Tuck 3.5 | This holster iscomfortable to carry and easy to conceal. However, its bulky size makes it abit unwieldy. | Hybrid | Leftand Right | IWB | 4.8 | |
I. What to Consider When Buying a Holster for Glock 19
The main job of your holster is to hold your gun when you are not using it. But it should also be able to protect your gun from scrapes and bumps, being dropped, and accidental discharge. Moreover, you want a Glock 19 concealed carry that allows seamless quick draw. How do you find a holster like that? Consider the following qualities.

Comfort may not be the highest priority when looking for a holster, but it is crucial nonetheless. After all, you wouldn't want to wear an uncomfortable holster. If you can try the holster, check how comfortable it is by imitating normal motions and see if it rubs or twists. But if you are buying online, checking the reviews given by other buyers is how you can determine its comfort.
A holster with good retention makes sure that your firearm will not fall out no matter what. How will you know if the holster has excellent retention? The answer is to turn it upside down. If it stays in place firmly, then your choice for a holster is great. It should be able to handle normal day-to-day activities without slipping or falling out.
The best concealed carry holster for Glock 19 is made of durable materials that can protect your firearm against abrasion. Most materials that holsters are made of include neoprene, leather, nylon, and Kylex, a type of polymer. Try to look more into the protective abilities of these materials if protection against impacts is a quality you want for a holster.
One of the primary qualities you want for a holster is its concealability. Unless you will be carrying your gun openly, then concealment isn't a priority factor. Several other factors affect this, such a holster type, material, and shape. Your build and the types of clothes you wear affect concealment as well.
A holster with a positive grip permits you to draw your gun in one hand in a combat grip that's ready to shoot no matter the position. Even when you are in close quarters, a holster with a positive grip makes it easy to grip your gun with the least burden. Of course, drilling consistently is necessary besides just having a positive grip.
This factor refers to the holster's ability to cover the trigger of your Glock 19. Making sure that the Glock 19 concealed carry holster you pick has great trigger coverage is crucial in preventing accidental discharge. You definitely don't want your firearm to fire accidentally, so this feature is something you'd want to consider.
What is your dominant hand? Are you right-handed or left-handed? Unless you want to carry ambidextrously, you want to pick a holster of correct hand orientation. Make sure that you read the product descriptions thoroughly to avoid buying the wrong holster. You can also buy a holster with both right and left-handed orientation as that is also available.
When buying a concealed carry holster for Glock 19, the weight and size of the gun is also an important consideration. You don't want a holster that adds more weight to your firearm, as that makes it more unwieldy. The perfect holster for Glock 19 or any type of gun is one that balances out its weight.
II. General Holster Types
Now that this Glock 19 concealed carry holster review has let you know about the different factors to consider when buying a holster, time to learn about general holster types. There are several of them and becoming familiar will ensure you choose the one that suits your needs. The basic holster types are as follows:
- Inside the Waistband or IWB Holsters
As its name suggests, a Glock 19 IWB holster is one you wear inside the pants or waistband. They are the most popular type of holster for concealed carry since you can easily hide them under your clothing. The problem is they are often uncomfortable and your gun isn't easily accessible. It's also a lot more difficult to establish a positive grip with an IWB.
- Outside the Waistband or OWB Holsters
This type of holster is as its name suggests, a holster you attach to your belt or waistband, carried outside of it. It's the opposite of IWB holsters and is quite visible, which makes it the least popular. Its positioning makes it difficult to hide under your clothes because they either print or peeks out.
- Shoulder Holsters
If you watch movies about spies or police, then you probably have seen a shoulder holster before. They are a holster type popular with real-life law enforcement but not with civilians. They are great because you can easily hide them under your jacket or loose shirts. However, this means accessing your gun is a lot more difficult.
- Ankle Holsters
Ankle holsters aren't the most popular option for a concealed carry because they can get uncomfortable. The ankle is also not the best position for quick and easy draw. On the other hand, they are great for backup guns. They are just not the best Glock 19 concealed carry holster for your primary weapon.
- Women-specific Holsters
Women can wear any of the holsters mentioned above. However, they are mostly designed for men's bodies, so they might not be as functional as women want. In that case, women might want to pick the holsters that are actually designed for them. These days, there are many holster types made for women such as purse holsters, carry purses, and thigh holsters.
Pick your choice of a Glock 10 concealed carry holster from these types. Think about which type you like and which one offers the qualities you are looking for, particularly about concealment. As you can see, not every type offers all the features you probably want for your concealed carry holster.
III. Top 5 Glock 19 Concealed Carry Holsters
Now that you know the different types of holsters and what to look for when buying one, below are some recommendations. You may check out our top 5 choices for Glock 19 concealed carry holsters below.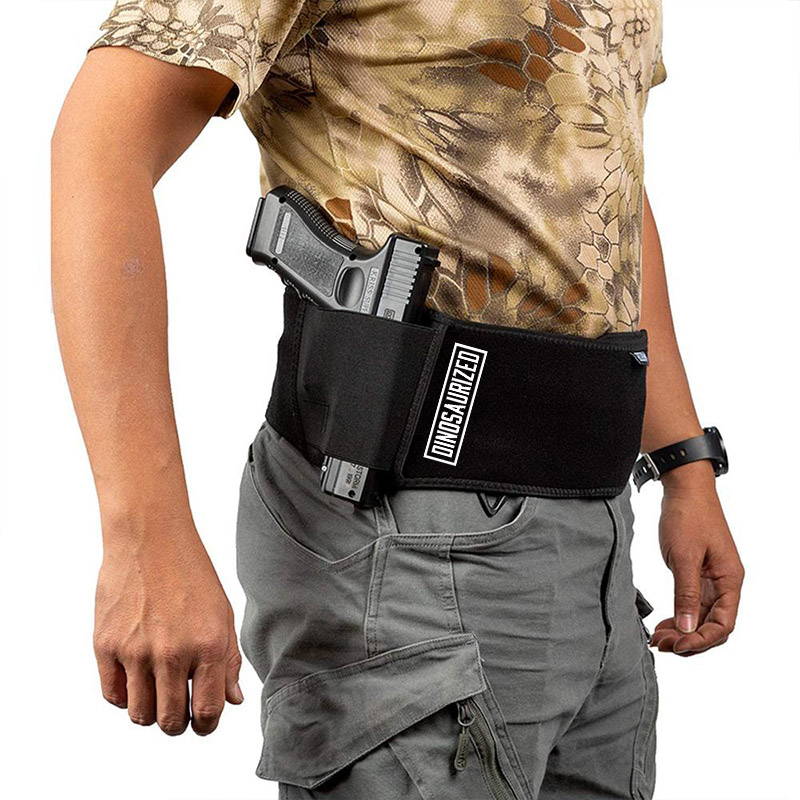 At the top of this list is Dinosaurized Dragon Belly Holster, a universal holster ideal for Glock 19 and other firearms. It boasts of combined protection and mobility, as well as toughness and comfort as its main features. As it is made from neoprene, it especially takes pride in being non-smelly, lightweight, and comfortable to wear.
It is 100% concealed and quick-drawing. It is also said to never sag or swing when you move. This is thanks to the holster's "tightened plastic band" that easily covers the chest, hip, or belly when worn. It works for both right- and left-handed, as well as for women and men's use. Dragon Belly Holster also works for other guns besides Glock 19.
Dragon Belly Holster also has some notable features such as the removable retention strap that helps shorten the draw time. Since it can be worn inside or outside the waistband, behind the hip, cross body, in the appendix position, shoulder, or small of the back, it is highly flexible. Its only problem perhaps is it is a big investment.
IWB KYDEX is a minimalist inside the waistband holster from Concealment Express. It is made from Kydex and compatible with several gun models, including Glock 19. It boasts of a design meant for carrying your gun inside the waistband comfortably. One of the best things about KYDEX is its exclusive features such as the Undercut Trigger Guard.
Thanks to this, the holster is said to never interfere with your draw. The holster also has a Full-Length Sweat Guard, plus the Rear Sight Shield, which effectively protects your Glock 19 from sweat. KYDEX also features a so-called Fiber Reinforced Stealth Belt Clip, which provides extra concealment assurance.
Adjusting KYDEX to your build is also pretty easy courtesy of its Black Oxide Steel hardware with Threadlock. While not a crucial feature, it is an excellent bonus that this Glock 19 holster comes with POSI-CLICK RETENTION & CANT, which gives a nice "click" whenever you holster your gun. The only problem perhaps is some users feel that it's too tight.
Tulster Glock IWB Holster is a premium holster with features almost the same as Concealment Express IWB KYDEX. It is also minimalist with a design and finishing that is a bit better than Concealment Express. You also get almost the same features with the Tulster holster, such as the audible click when you holster your gun and the adjustable retention.
It also has an adjustable clip and an exposed magazine release. Just like Concealment Express, it also has sweat protection thanks to providing the barrel with full coverage. Its hand orientation makes it so that both left-handed and right-handed users can comfortably use it. As for how to wear it, it fits both inside the waist and in the appendix position.
Besides these features, many users like the fact that Tulster IWB Kydex comes with additional clips and belt loops in various sizes and colors. But out of all these, the biggest advantage of this holster is that it doesn't have any sharp edge that you'll need to sand down. The one thing that puts Concealment Express a better choice is Tulster's higher price.
If you like a traditional design for your holster, Bianchi 57 Remedy Holster is the top choice. It nails down the basic look that perfectly contours with Glock 19. It is a true beauty created from full-grain leather. One of its biggest advantages is it fits G19 perfectly having been molded precisely for this model.
Another excellent feature of the holster is its durable, strong leather. Even with its design and material, it also doesn't appear or feels bulky. As such, it is highly concealable and designed in such a way that it will not lose its rigidity even when often hidden under your clothes. It also has a cover for the trigger guard to prevent accidental discharge.
The design of Remedy 57 Holster is open-top. It is low cut but also high riding, which provides seamless and quick access to your firearm. This also ensures quick drawing, which makes this Bianchi holster one with excellent range. It is a top-quality Glock 19 concealed carry holster but the open design poses a risk if you often have to wrestle or fight bad guys.
Alien Gear Cloak Tuck 3.5 is an inside the waist holster made from both leather and Kydex. It is a hybrid holster known for being one of the most comfortable on this list. This is as a result of the holster having been made from soft leather that conforms to the user's body. Many users say they hardly notice it is there unlike with other Kydex holsters that are hard in texture.
It also securely attaches to your belt with the 2 clips included with the holster. With that, the holster tucks neatly under the shirt for perfect concealment. Although the clips are visible, both the gun and holster are covered. Many users commend its retention ability, saying it is never hard to pull the clips off.
It's also worth mentioning that you can adjust its cant or angle, height, and retention to however you like. However, it seems too wide to be worn at 3 o'clock with 4 o'clock being the ideal position. One disadvantage is its bulky size, but it's said it is not a problem and you can sit fine with the holster on.
Does this Glock 19 concealed carry holster review answer your questions? Hopefully, it does, and that it can help you find the best concealed carry holster for your G19. From the list, you will see that Dinosaurized Dragon Belly Holster is our top choice. All its features make it one of the best in the market in terms of the factors mentioned above.
Of course, all the other holsters mentioned are excellent options too. They each have their advantages and disadvantages and the choice is based mostly on your preference. Our advice is you take the time to research everything that makes the best holster for a Glock 19. In that way, you can find the one that really suits your needs.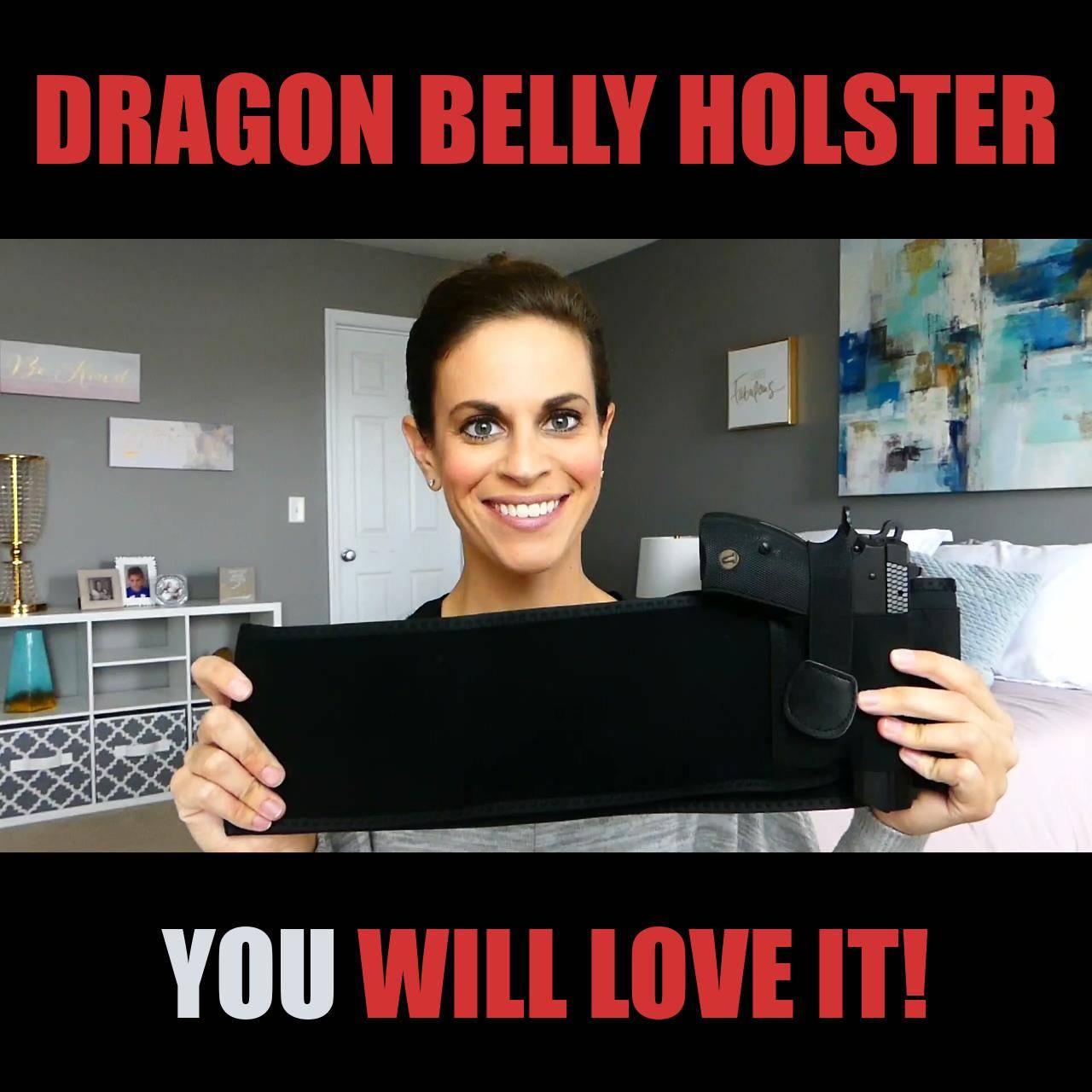 ---