Best Holsters for Women 2021
The need for good holsters for women is on the rise, as the total numbers of women shooters are skyrocketing. Not only are they buying guns, but they are joining clubs, shooting at the range, and becoming a large part of gun owners in the country. They are taking responsibility for their own safety, and are taking to mastering their shooting abilities.
In fact, according to many recent surveys, the number one reason for this rise in women buying more guns is for self-defense. So this means that holsters, especially concealed carry holsters for women, are in very high demand.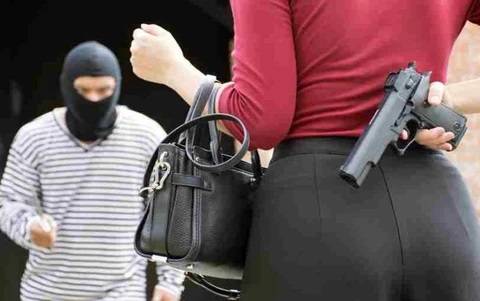 Luckily in today's firearm market, there are more options for holsters, especially women's holsters, than ever before. In addition to traditional style holsters (such as an inside the waistband or belly band), there are even new types of holsters made specifically for women and traditional styles made specifically for them.
And while having plenty of options is great, sometimes having too many can be a little overwhelming. Luckily you have come to the right place, and we are going to go over all of the different types of holsters that make great choices for women and their self-defense weapons.
1. Inside the Waistband Holster (IWB)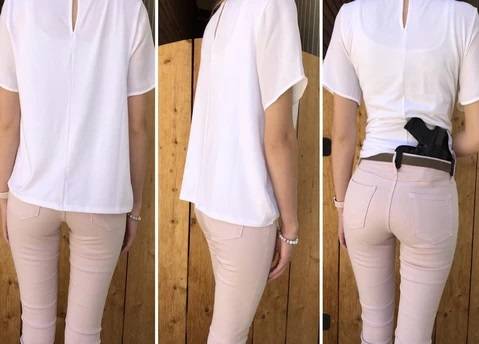 An IWB holster is easily one of the most popular holsters out on the market, and for many good reasons. Not only will a quality inside the waistband holster protect your firearm, but it will be extremely comfortable to carry and should be easy to conceal. A quality IWB holster should be able to carry your firearm at a comfortable position until it is needed, and then should allow you to quickly access it. These days, there are many different IWB holsters that have been designed specifically for women. They are smaller and slimmer but do not sacrifice any safety or comfort that IWB holsters are known for.
Belly band holsters are a great option for shooters who don't want to wear a supportive gun belt, as is usually required for an inside the waistband holster. Belly band holsters that are well designed will be able to sit very comfortably on your person and be secure around your waist. Many of them are very adjustable, and they are usually made of elastic or lace (or a combination of the two). One of the best belly band holsters on the market today is the Dragon Belly Holster from Dinosaurized. This holster is extremely comfortable and adjustable, making it a great choice for women who need a good belly wrap holster. You can find one for yourself at https://dinosaurized.com/pages/dino-holster.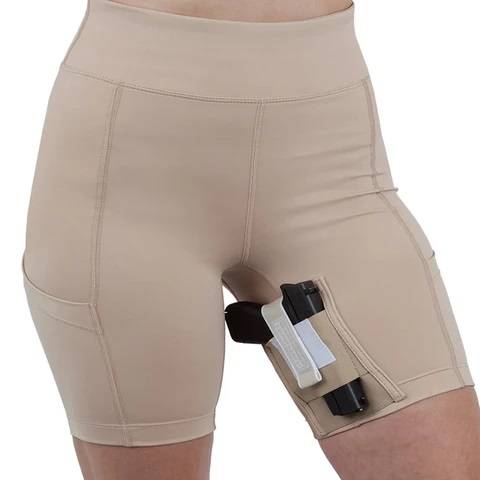 Thigh holsters are designed specifically for women and are a great option if you want to conceal and carry in something like a dress or a skirt. They are extremely concealable and are usually fairly comfortable as long as your weapon is fairly compact and small. Most good thigh holsters will be adjustable and give a woman the option of carrying inside or outside of the thigh so that you can choose whatever option is the most comfortable and practical.
4. Outside the Waistband Holster (OWB)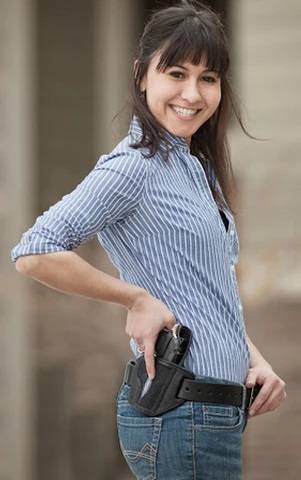 While outside of the waistband holsters sits on the outside of your clothes, they are still concealable and extremely comfortable. OWB holsters are perfect for days at the range, and when you want to conceal your weapon, you simply need to throw on a coat or a cardigan and it will disappear. OWB holsters are easily one of the most comfortable options out there, and while they might not be as versatile as others on this list, if you wear a lot of coats, jackets, or cardigans, you can easily use it to conceal carry as well and it can be a great addition to your holster lineup!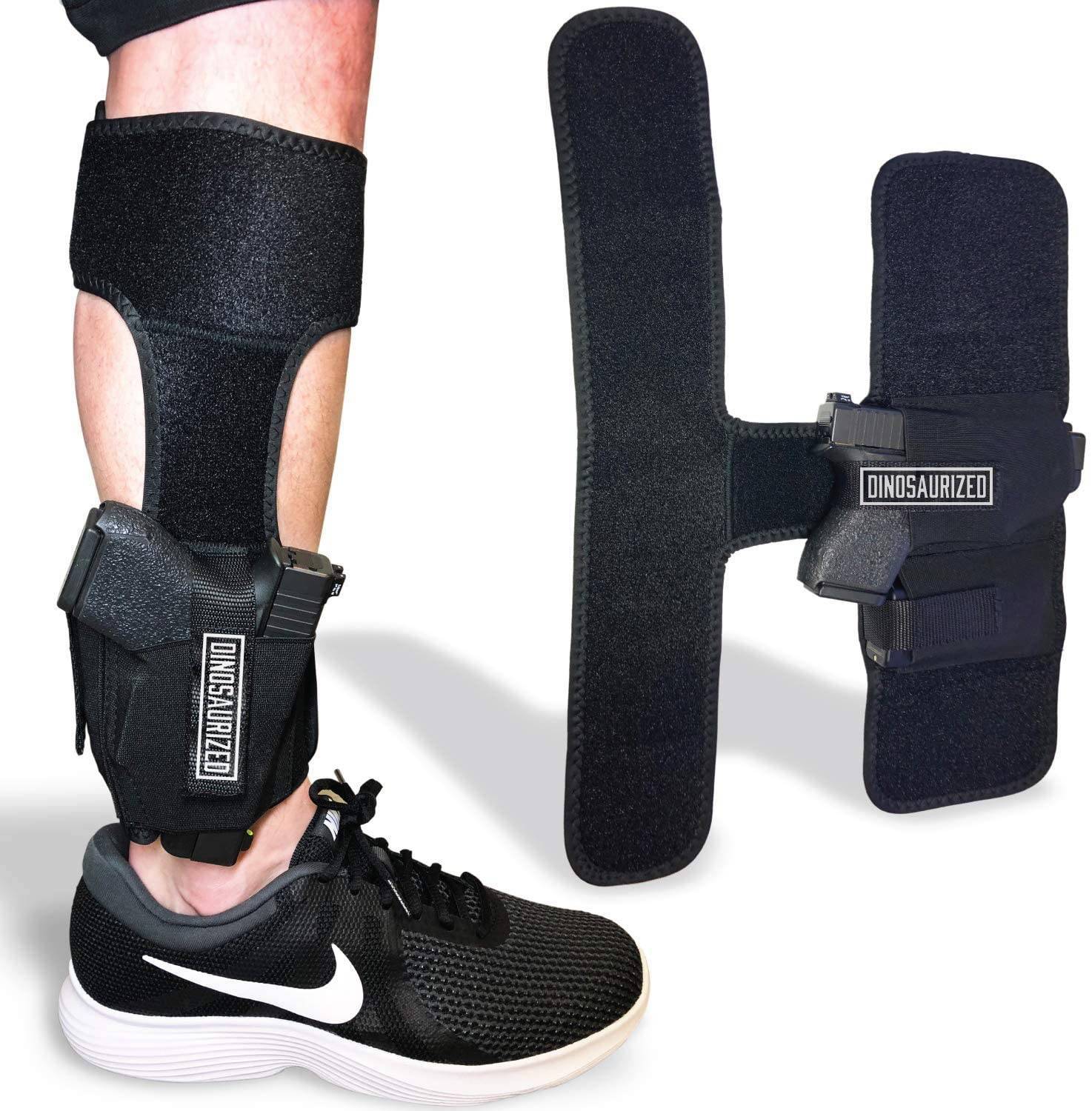 An ankle holster is usually used as a backup carry method as it is not as easy to access your weapon from these types of holsters. They are carried near the ankle and can be a good option if the clothing that you are wearing up top is not suitable for any of the other types of holsters. For certain women, an ankle holster can be a great way to always have a gun on them if there is no other way to comfortably carry it.
6. Bedside and Vehicle Holsters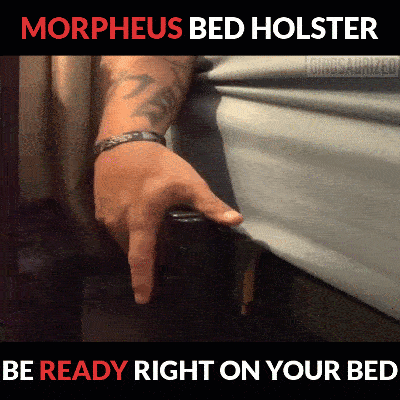 While most people think of holsters as ways of carrying a firearm on your person, there are many instances where that is either not possible or you need to keep your firearm in a certain place. In these situations, it is a great idea to have dedicated holsters in places like near your bed or your vehicle where your weapon is within reach and you have easy access. One of the best bedside holsters we have found is the Morpheus Bed Holster. This simple but effective holster can be used to keep your firearm right next to your bedside where you can quickly find it in the middle of the night. It can also double as a vehicle holster, or just about anywhere else you want to keep it so that you can always have your firearm within reach! You can find one for yourself at https://dinosaurized.com/pages/morpheus.
For many women, owning and using a gun is the best way to take responsibility for their own safety. With more and more women purchasing firearms, the best way to compliment a new gun is to find the best holster to go along with it and use it to keep yourself as safe and comfortable as possible!
---