Have Questions?
Email us
support@dinosaurized.com
ARE YOU LOOKING FOR A PERFECT HOLSTER FOR FAT PEOPLE?
Baldman shoulder Holster is the only answer for you!
Comfortable material: Invisible, odor-resistant, breathable, very lightweight & skin-friendly.
Good for seated draws: Baldman shoulder Holster is completely comfortable and does a great job of keeping your sidearm out of the way, especially if you plan to carry it while seated at your office desk or in your car.

Good for big/long barrel guns: Baldman shoulder holster works exceedingly well for heavy handguns, much better than hip-mounted holsters because they spread the weight of the gun over a larger area of your body.

Ambidextrous Baldman shoulder Holster allows you to choose which handedness works better for you.
Another funny use: The fact that it makes you look like a Prohibition-era gangster or a suited contract assassin isn't bad, you can use it as a part of a Halloween costumes.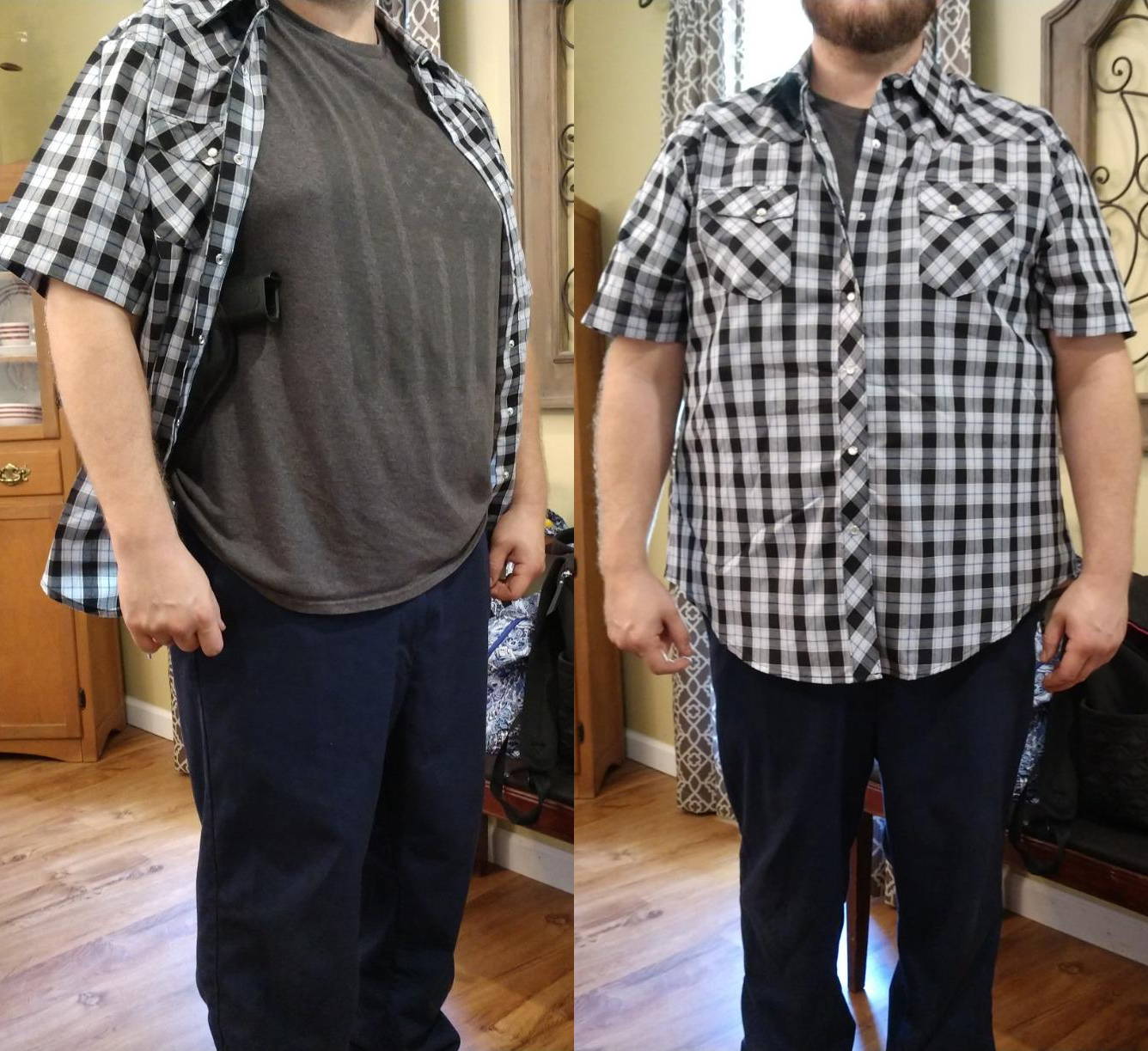 DRIVERS' & FAT FOLKS' TOP CHOICE
Baldman shoulder Holster is the solution to 3 biggest problems that hip holsters have.

- The first one is the seated draw. You can't easily draw your firearm especially when you're seated in a car, the gun gets tucked between your belly and your pants ( it gets even harder to draw if you're a big guy), not even metion the seatbelt that gets in the way. Baldman holster provides you much easier access to your firearm which stays right under your armpit.
- Secondly, it's the "situation awareness", which proved to be, acorrding to a lot of firearm instructors we've worked with, much more important than draw speed, especially when you're in emergency situations. Drawing your firearm from Baldman holster is much more natural and smooth, looking just like the way we cross our arm over the chest, it gains much less attention than drawing a firearm from your hip.
- Third, it's printing, If you're wearing an iwb holster, it's hard to conceal your gun 100%. You'll have to wear a really large size pants or it's gonna get noticed in many ways. With Baldman Shoulder holster, you can just wear a jacket and nobody will see anything.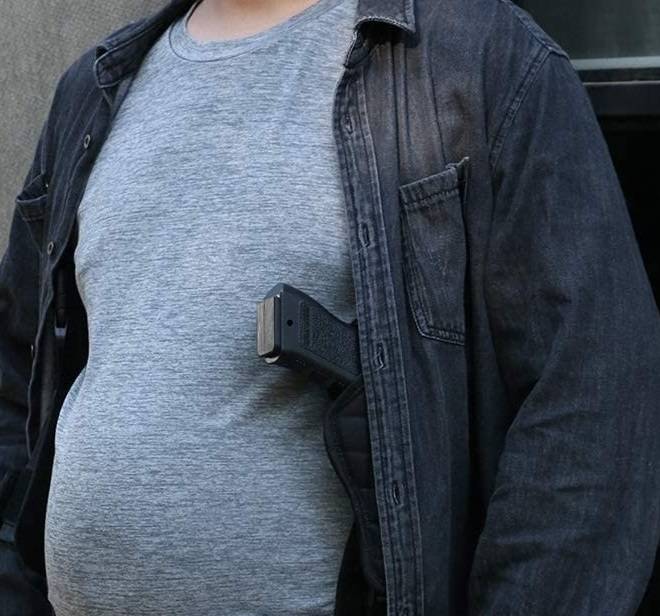 Weight distributing : Good for your gesture
Baldman Shoulder holster
is a good news for folks with back issue, it distributes the weight of your handgun more evenly over a larger area of the body.
The well-padded shoulder harness offers maximum comfort, the stretchy areas on the shoulder straps make it comfortable to wear and does not make you feel constricted regarding everyday or exaggerated movements.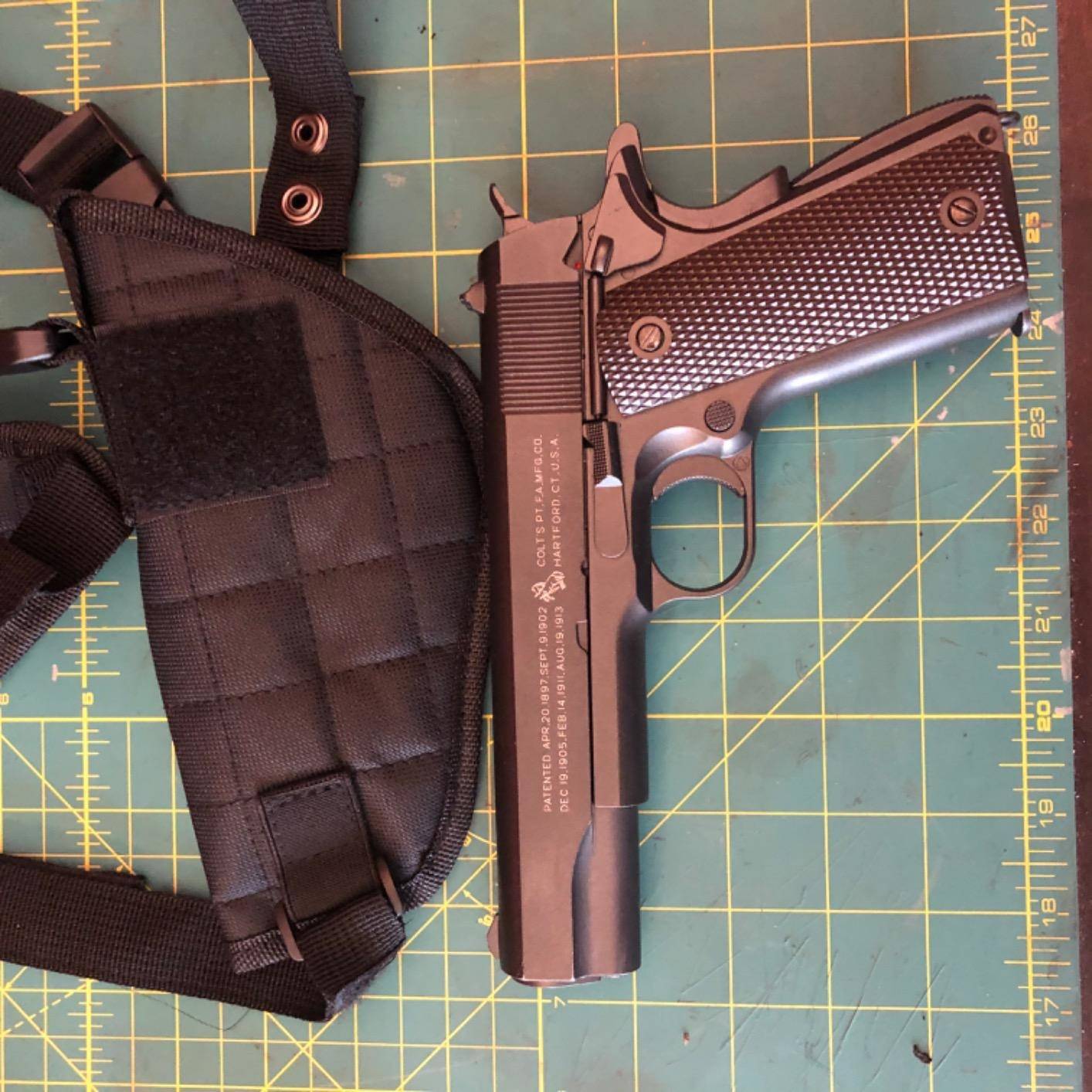 "First off, the holster is made from very comfortable and strong nylon which is a huge plus for me. In addition I'm very pleased that it could hold both my Beretta PX4 subcompact, and my Ruger LCP just fine (the Ruger needs to be fastened down a bit more).
Another very useful feature the Baldman Shoulder Holster has is the straps at the bottom that'll loop to belt loops. This is welcoming especially because if one wears heavy garments or layers of clothes (such as I do in the winter months), your gear won't get lost in a sea of clothes."
BALDMAN SHOULDER HOLSTER IS A PERFECT CHOICE FOR ANY GUN OWNERS: COMFORTABLE 100% CONCEALED, UNIVERSAL AND VERY LIGHTWEIGHT.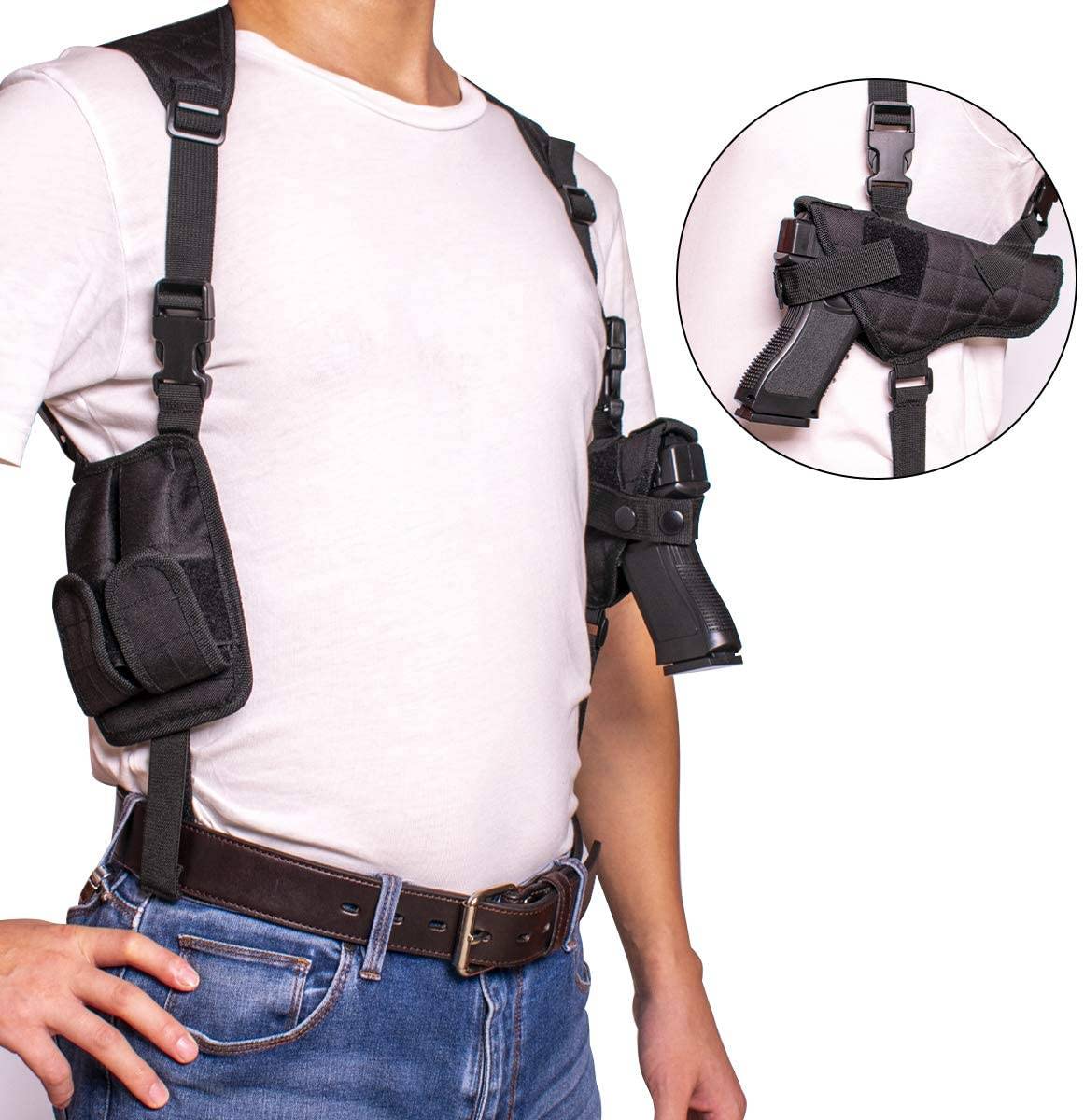 ⭐⭐⭐⭐⭐ 5-star reviews given by




TODAY ONLY: We're giving away 100 Baldman shoulder holsters + FREESHIPPING for the first 100 customers:
Get yours now, first come first get
Why Baldman shoulder holster?
✔️Good for fat guys & drivers, perfect for seated draws.

✔️ Comfortable: Baldman shoulder holsters' material is completely wear-resistant, thick enough to provide protection but still so comfortable and skin-friendly when worn for long hours.
✔️ Universal Fit—Baldman shoulder holsters fits most sizes of firearms.

✔️ Good for your back & ankle: Not like waistband, ankle or hip holsters that put heavy weight on one single spot on your body, Baldman shoulder holster distributes the weight, so it helps folks with back or ankle-related issues.
✔️100% concealed, no printing: With hip/ankle holsters, Folks with big leg or big belly may, uncomfortably, have to find a larger size pants to keep the firearms 100% concealed. Now all you need is just a lightweight jacket.

BALDMAN SHOULDER HOLSTERS ARE PERFECT FOR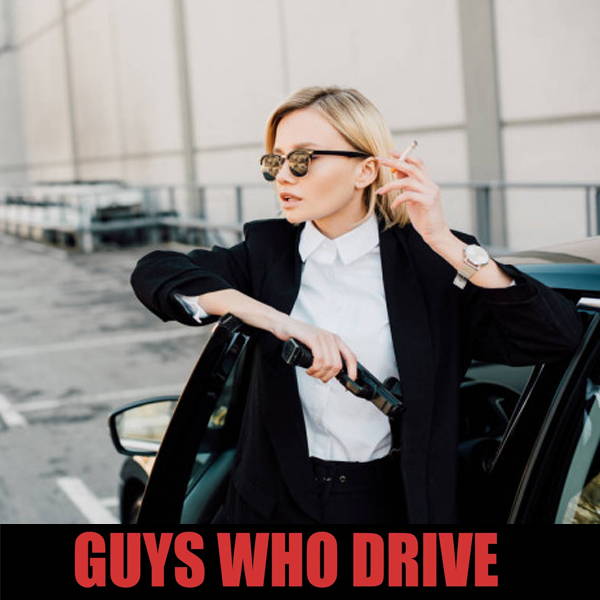 If you spend a lot of daytime taking the wheel, a cab driver or a policeman for instance, you may meet a lot of strangers, people you have no idea who they are and what they're going to do, it's very important to prepare yourself with a pefect-for-seated-draw holster like Baldman holster .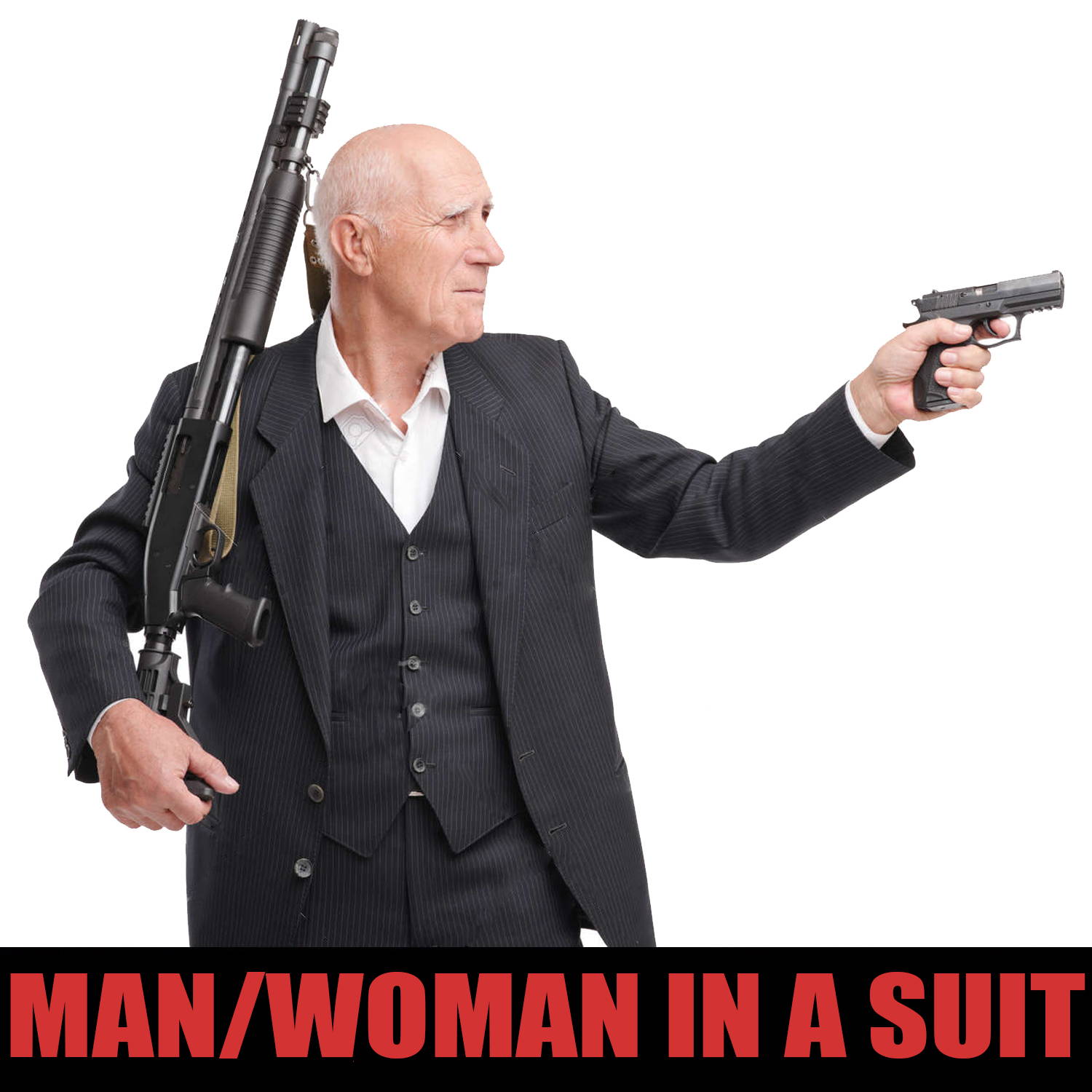 Sometimes you may join a suit-required event like a collegues's daughter's wedding, or your son's high school graduation party. There you may meet a lot of people, with many of whom you don't know anything about. Of course you want to stay prepared to protect your family and people you love but you don't want others to "feel uncomfortable", then it's a good idea to wear a Baldman shoulder holster, which is 100% concealed under your suit while still providing you 200% mobility and comfort.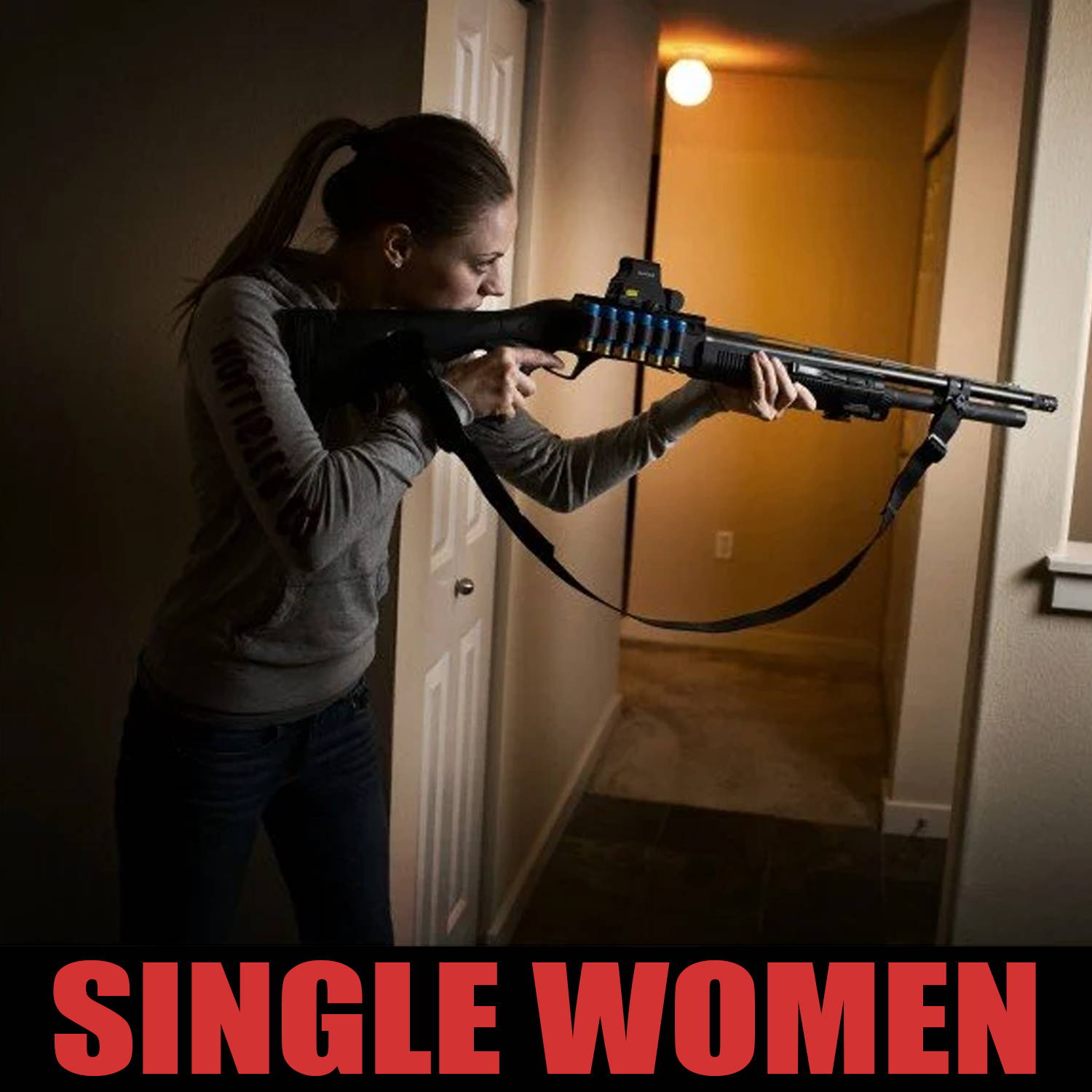 don't make your firearm soaked in sweat and smell from the hip by carrying something like a IWB kydex holster, it's not comfortable and not good for you gun, also. Wearing a a Baldman shoulder holster giving you more comfort and freedom while still staying prepared for unexpected situations.

WHAT OUR CUSTOMERS SAY?
⭐️⭐️⭐️⭐️⭐️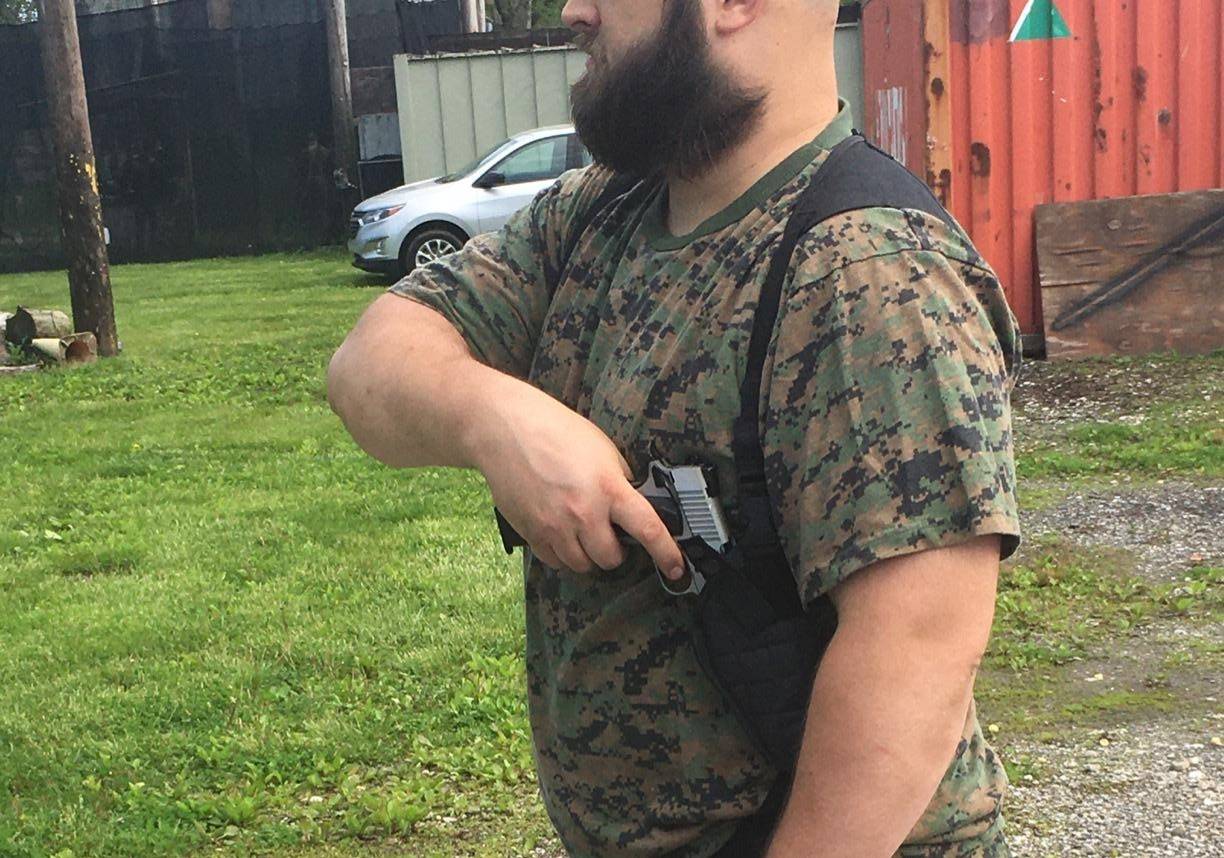 "I had never really used a shoulder holster before. I saw this one in figured you know what why not? I'm pleasantly surprised by it. It's simple enough and gets the job done. Two straps sit on your shoulders beneath them is the pistol holster and the magazine pouches. You can adjust the height of where these sit on your body with the straps. from there it's connected flush to your body with two bungee/stretchy cords that attach to your belt. I found I could easily throw on a slim fitting jacket and have everything concealed."
- Joseph , Mentor, Minnesota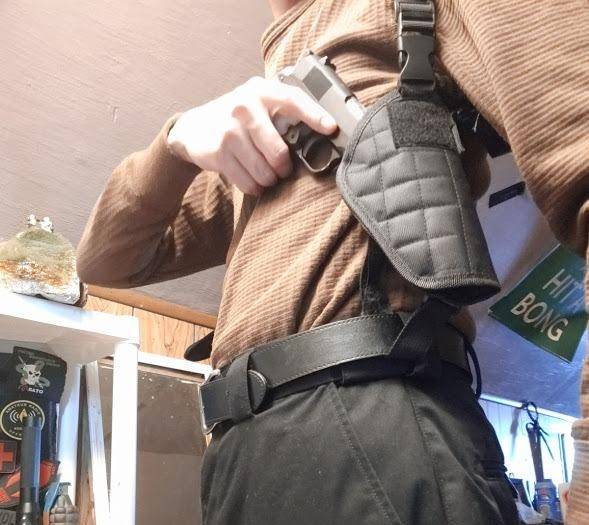 " - Has great range for size adjustment and can go very large. I'm over 6 foot and 280 still had room if need.
- Velcro on bottom straps attached to belt or cummerbund and will FIT IN MOLLE SLOTS
- Both straps have an elastic connection that keeps the whole setup in place but let's you move as needed.
- The actual pistol holster itself has a 2 button system and the system itself is on Velcro and the Velcro can be moved to fit almost ANY PISTOL and literally in any position since the Velcro pad is so huge that it attaches too.
The best underarm I have used mainly because the Velcro can be positioned to fit any of my guns and The elastic is now a must for me, I could move in my leather one freely at all."

- Jim G., Malboro, MA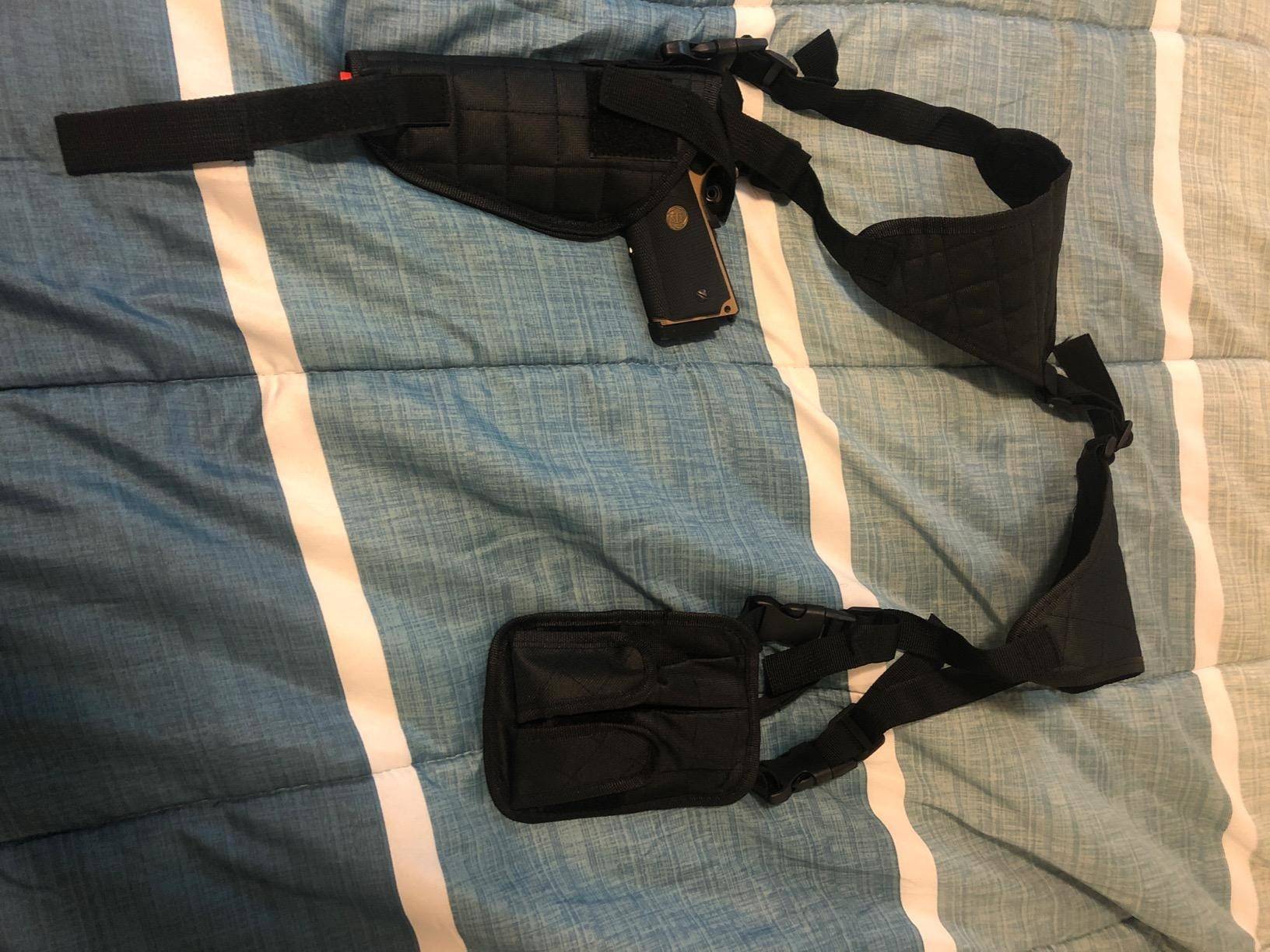 "Comfortable and easy to put on. Since I'm left handed, I was able to easily convert for left hand Use. My glock 19 is a snug fit. I normally don't use the Velcro over the handle since its snug enough to hold. I also use it for my Taurus if I want to carry something smaller. Very comfortable to wear and the price is great! I don't us the traps to my belt as everything stays in place when wearing a jacket or vest which I normally wear anyway."
Rashidi S.., Roanoke, Virginia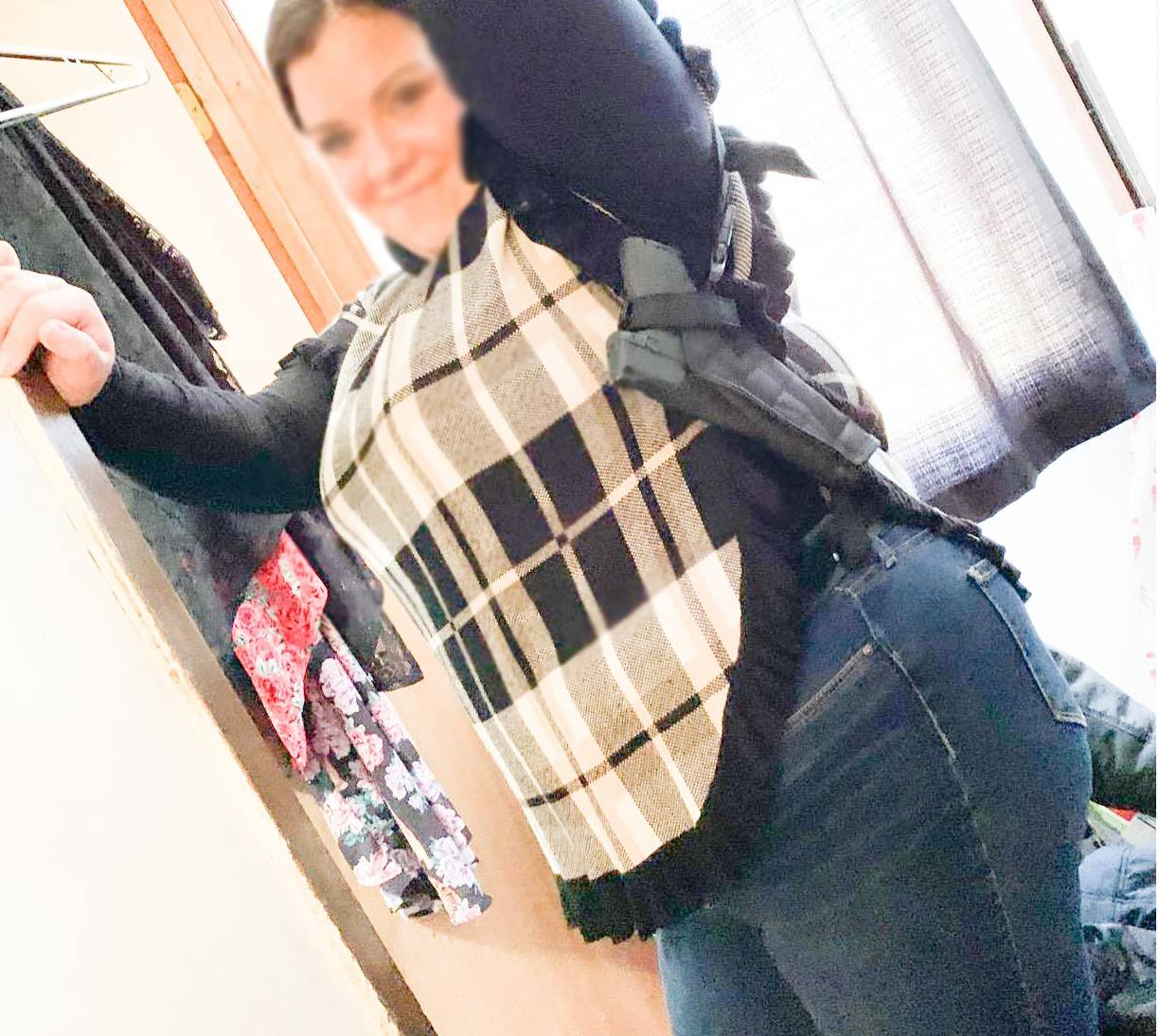 " I love this holster. Since I was a child, I always wanted one just like this. I NEVER carry in my purse, and this is another way for me to carry. I threw a sweater over it, and you can't even tell. Tried with My 40mm Smith and Wesson "
Jude Rodriguez., Turnertown, TX

If you have any requirements, please email support@dinosaurized.com or send us message on https://www.facebook.com/dinosaurizedstore.

*The gun, mags & knives are not included, we only sell the holsters.
SATISFACTION GUARANTEED, EASY REFUNDS, AND 30 DAYS MONEY BACK GUARANTEE
- At Dinosaurized, we believe our products are truly innovative and have 100% confidence in it. We understand that buying things online can be scary with companies not staying true to their customers so we go the extend to keep you satisfied.
- If you bought it and feel that it is not for you, don't worry. Just shoot us a message at support@dinosaurized.com and we will make it right by offering you a replacement or refund. 100% Simple & Risk-Free process.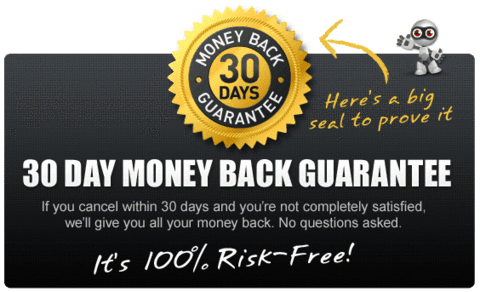 5% OFF code offer: "march29th", thank you all the men and women who served our country. We are grateful for your service. Just apply the code in checkout and claim your 5% OFF.
Shipping

(US customers only) Standard shipping time is 8-14 days to ship and arrive.
All packages are seriously & strictly sterilized before being sent.
For Non-US customers, shipping time may vary from 10-20 Business days.

We'll immediately upload your tracking code to Paypal after the shipment, it may take 3-4 days to be activated.
Wash
You can hand wash your holster in warm soapy water by soaking it and working it with your hands. Then thoroughly rinse under cold water and hang to dry. Do not machine wash or dry. Remember: Do not machine wash or dry.

Refunds
If for whatever reason, you are not satisfied with our products and want to return it/them , you can easily and quickly contact our helpful customer support (support@dinosaurized.com) to get an easy refund. Just make sure you send the product back to our warehouse!
© Dinosaurized. All rights reserved.