Have Questions?
Email us
support@dinosaurized.com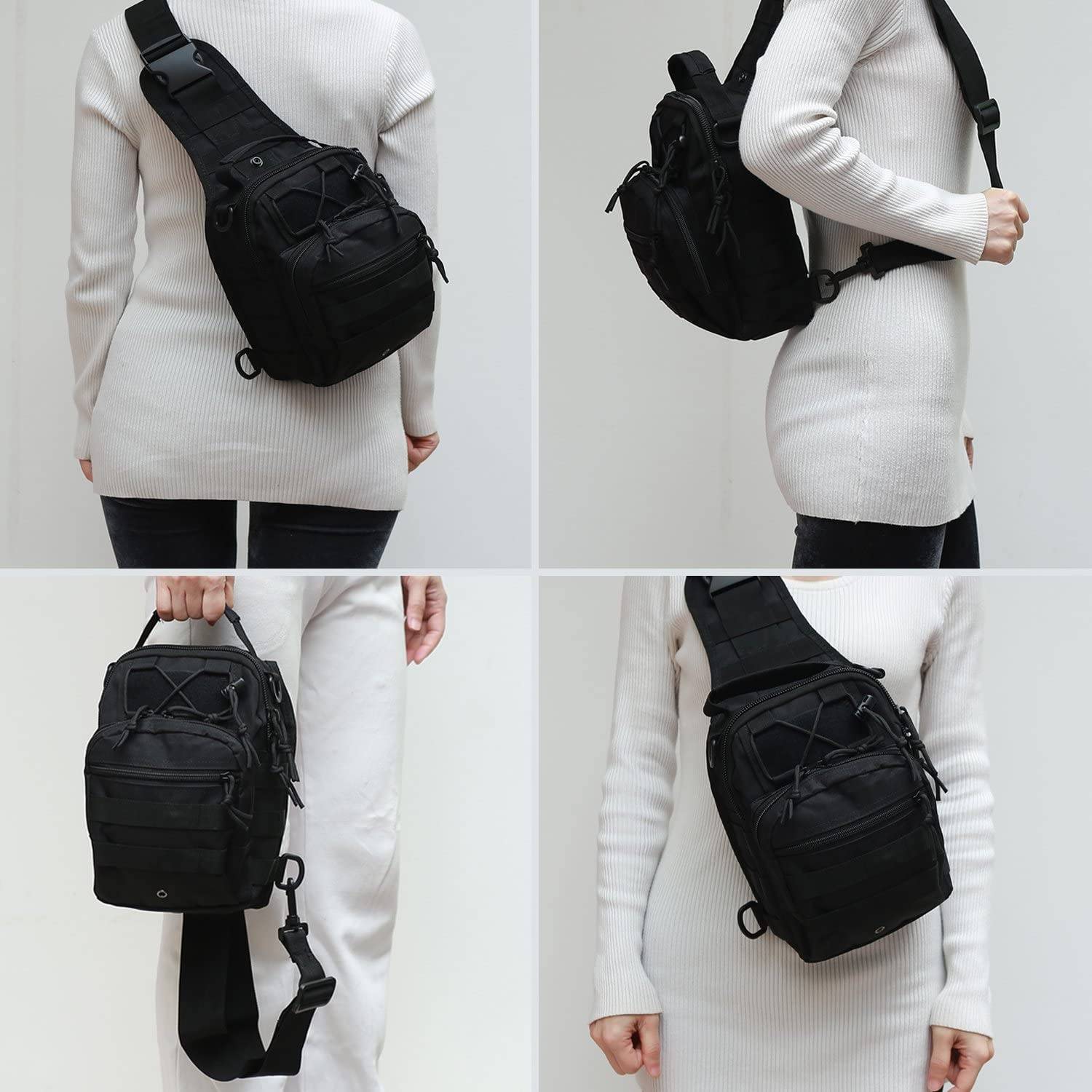 ARE YOU LOOKING FOR A UNIVERSAL, HIGH-QUALITY BAG THAT CAN BE CARRIED FOR MANY-DAY ADVENTURES?
DRAGAO
UNIVERSAL BAG is ready to serve: The America's toughest, most complete belly bag for outdoor folks.
Have you ever feel so tired carrying your things on only one single spot for a long long time? A big problem that our bags usually have is that they can only be carried on one spot. It's like If you carry a backpack for 3 hours straight can make you feel bad on the back, or If you carry a handbag for 5 hours long it can make you feel bad on the hand.
DRAGAO
UNIVERSAL BAG, with universal and practical design, helps you easily change your carrying spot (on your body), so you will no longer feel uncomfortable and heavy while carrying your belongings.
Multiple ways to wear
(see the image)
:
You can wear
DRAGAO
as a sling bag, backpack, front pack, or a hand bag, so whenever you feel tired at your back or shoulder for carrying it long hours you can change its position, and it's 100% natural & comfortable to carry on different spots on your body.
Multi-purpose
:
DRAGAO
w
orks perfectly for both tactical and daily uses, from a Combat Medic on the front line carrying medical equipments to a dog mom bringing dog food walking her dog in the park,
DRAGAO
UNIVERSAL BAG
can serve you well with its versatility and high quality, tough material.
Multi-pockets:
DRAGAO
has 2 front zippered pockets, 1 main zippered compartment, 1 padded back compartment working as a range bag.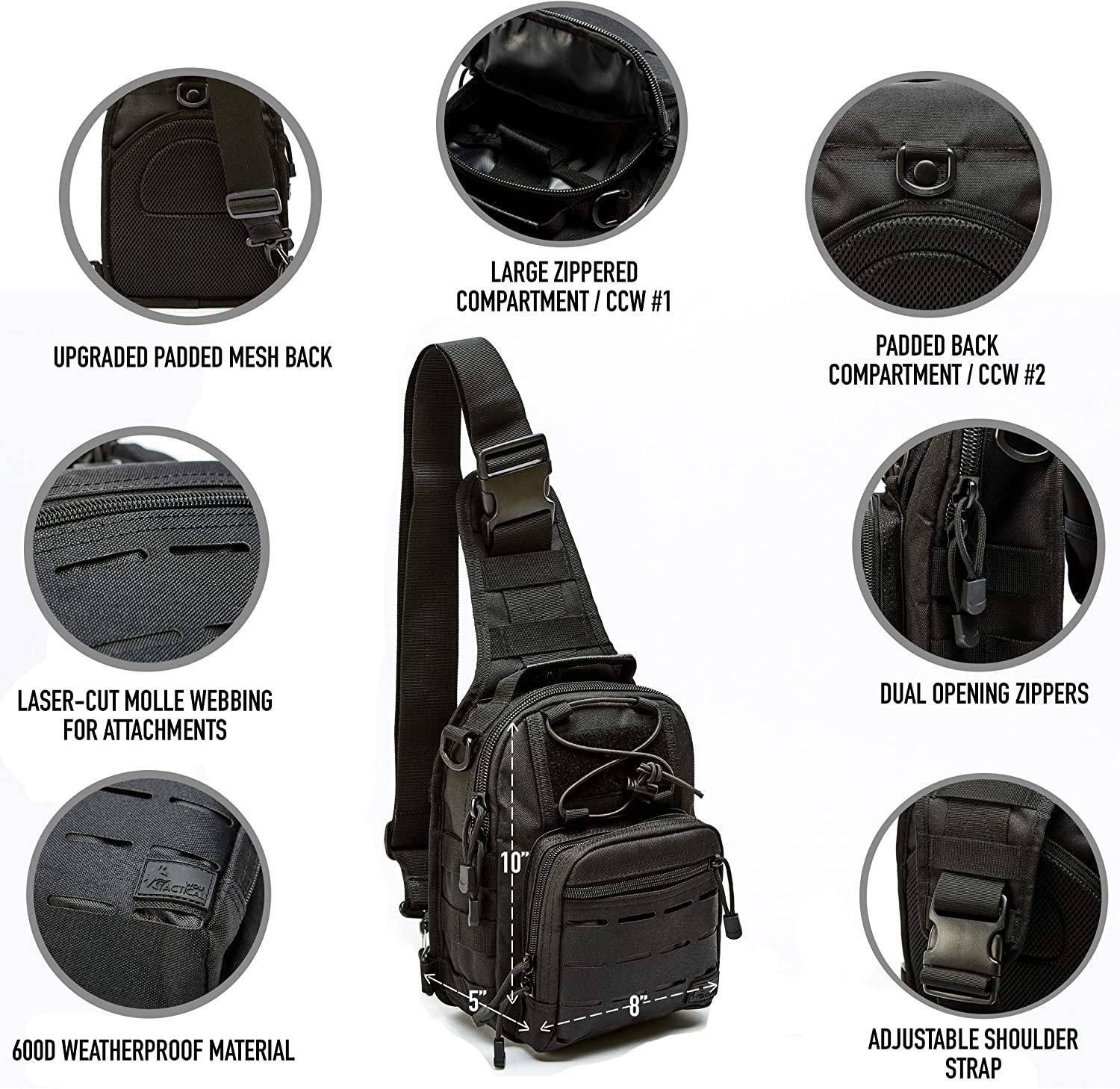 Perfect bag for long-hour carriers
Tough:
Made of high quality 1000D neoprene,
DRAGAO
UNIVERSAL BAG
is physically indestructible with features of scratch-resistance, water-resistance and high-temperature-resistance.
Waterproof: With DRAGAO UNIVERSAL BAG, your belongings are 100% resisted from water.
Tight:
DRAGAO
UNIVERSAL BAG
stays tightened to your body even when you're
Running, climbing, crawling.
An outdoor's perfect choice
: whether you like
outdoor sports
like running, hiking, camping, cycling, climbing; out-door works: sanitation, constructing or tactical sports:
hunting, shooting, or airsoft, DRAGAO
UNIVERSAL BAG
is a must-have.
Small size, large capacity
:
DRAGAO
UNIVERSAL BAG
can easily carry heavy, important items that you want to bring along:
small camping/tactical gears, mobile phones, cigarettes, lighters, flashlights, keys, wallets or paper towels or whatever, all of those can be wholly placed inside a DRAGAO
UNIVERSAL BAG
.
SAFE FOR KID'S HEIGHT & BONE DEVELOPMENT
Nowaday our kids may spend a lot of time carry heavy stuffs during outdoor activities like school trips, family vacations or summer camps. Obviously, you don't want to give them a heavy, bulky backpack that can badly affect their spine and bone development. The problem with an outdoor backpack is that, as we mentioned above, you can not change its carrying position, so your kids may have to carry a backpack the same way while building a tent or hiking across moutains. These backpacks are simply, bad for kids if they carry for long hours.
DRAGAO UNIVERSAL BAG, otherwise, allows your kids to change its carrying position, so they won't feel so heavy on their shoulder.
Plus, with a very large strap,
DRAGAO
spreads the weight across your body, making it more comfortable to wear and does not make you feel constricted regarding everyday or exaggerated movements.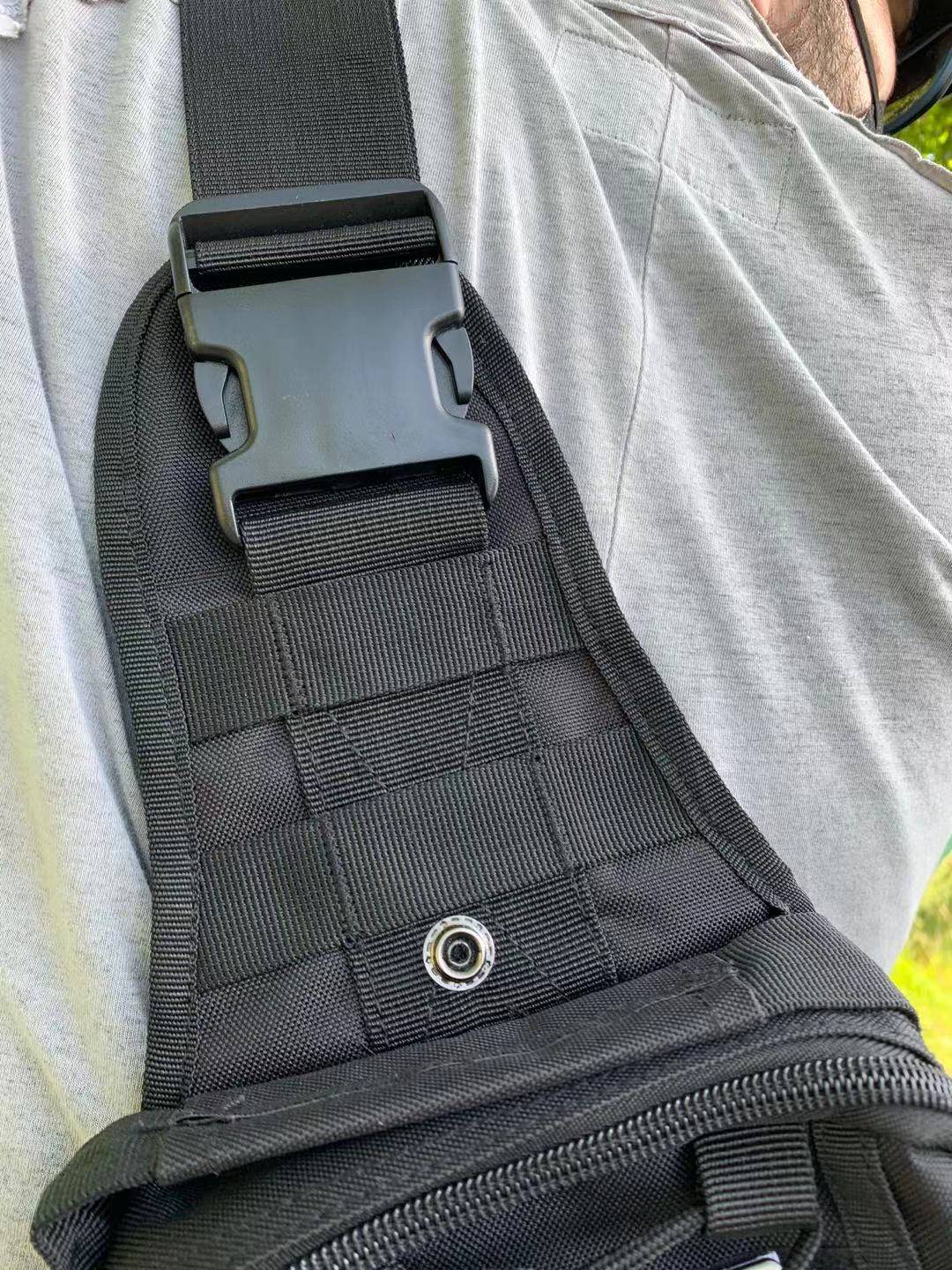 " This is a great sling pack. Too small for a laptop but perfect for a kindle or iPad. It is also versatile, you could use this as a small day pack for hiking or cruising around town or even as a fishing pack in a pinch. The pack has one main compartment and two smaller zippered pockets on the front. The main compartment has two sleeves and a small zipper pouch for small stuff like wallet or pens or snacks. The lower pocket on the front has an external zippered sleeve; the inside has a sleeve and elastic straps sewn in for holding stuff you want to pack and organize. The upper pocket is pretty small with a sleeve in it and more elastic straps to hold stuff. The pack lots of molle straps and plastic D rings for attaching items like a water bottle or jacket. It also has a handle one the top of pack. The rear side even has a sleeve if you are carrying the pack in your hand. The padded strap can be configured in a couple of different ways and has even more mole straps and D rings. Overall, great pack for the price!"
- David Taylor, Miami, Florida
DRAGAO UNIVERSAL BAG CAN SERVE YOU IN MANY MANY WAYS, EXPECIALLY THEN YOU'RE AN OUTDOORSY PERSON.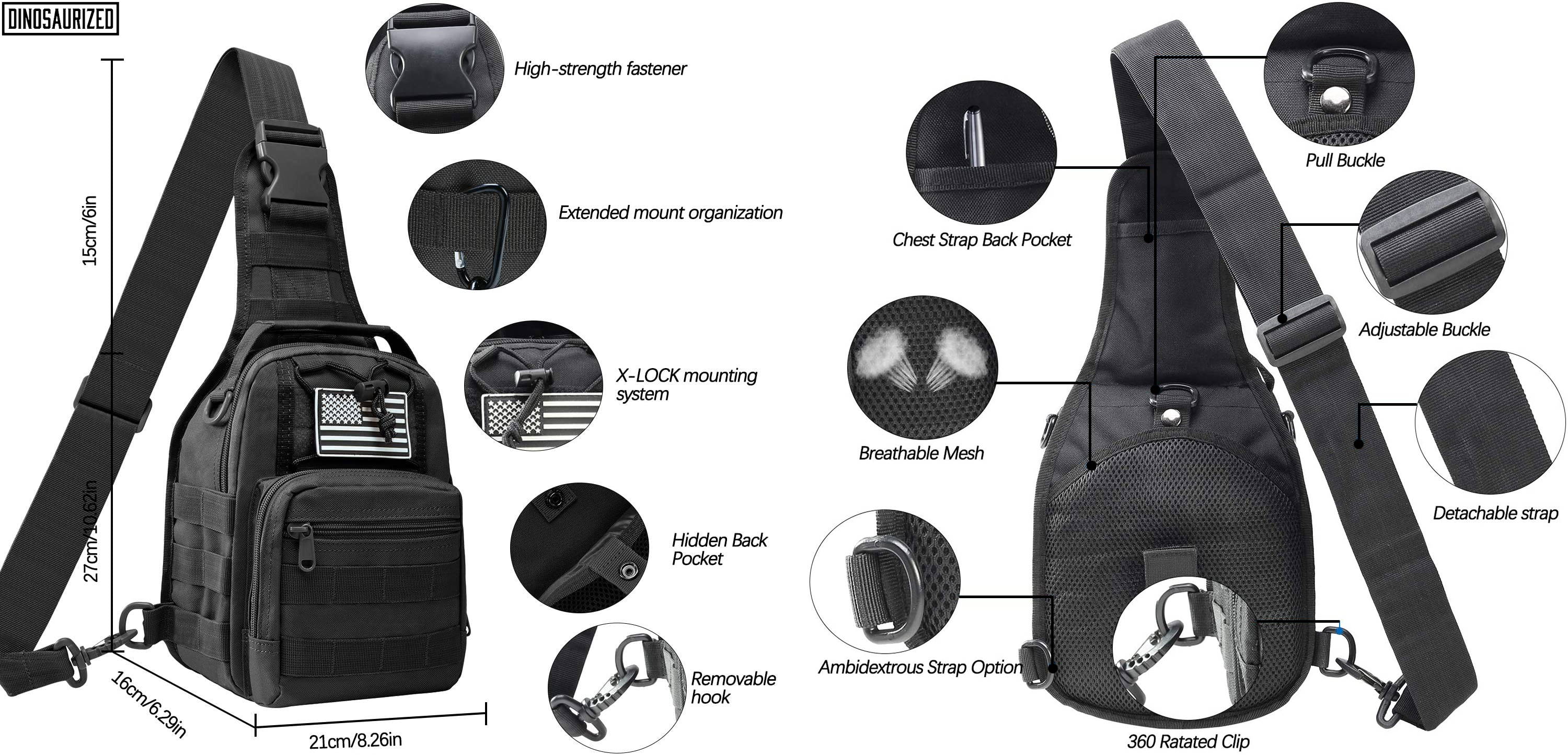 ⭐⭐⭐⭐⭐ 5-star reviews given by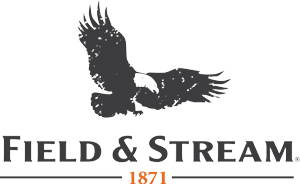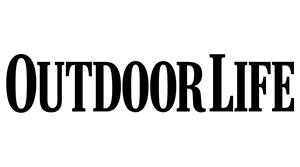 TODAY ONLY: We're giving away DRAGAO UNIVERSAL BAGS + FREE SHIPPING for the first 100 customers:
Get yours now, first come first get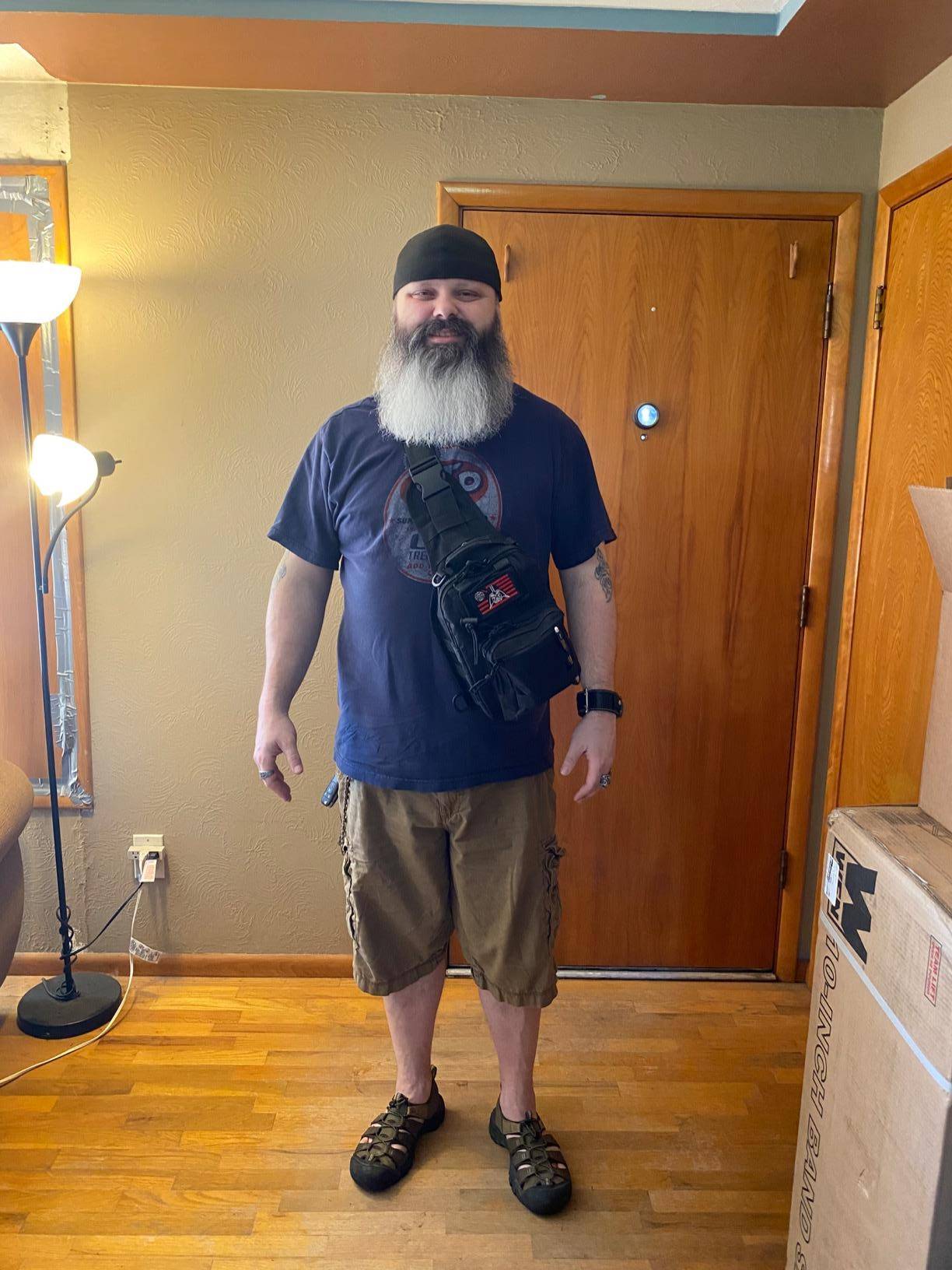 "I have a large camera DSL bag that carries a dozen decks plus all of my other gaming gear for magic conventions. Problem is that it was too big and cumbersome to tote around all day at Magicfest Seattle and Portland. To make matters worse I never played more than 3 decks each day due to drafts and other events I participated in. After that I decided to down size. Found this gem after trying a couple of other small sling bags that were a bit too small. Now I can easily carry 5 decks in UG Boulder deck boxes, my deck box of draft sleeves/lands, dice, life counter, and a small 2 card style trade binder. It's full with all of that but not straining any seams or zippers. I also ordered a molle style radio pouch and water bottle holder I'm going to attach to the sides for my play mat tube and water bottle. Will be able to carry everything I need for a day in this without lugging around an extra 7-8 decks weight and volume that won't be used.
"
- Sam. E, FARRELL, Mississippi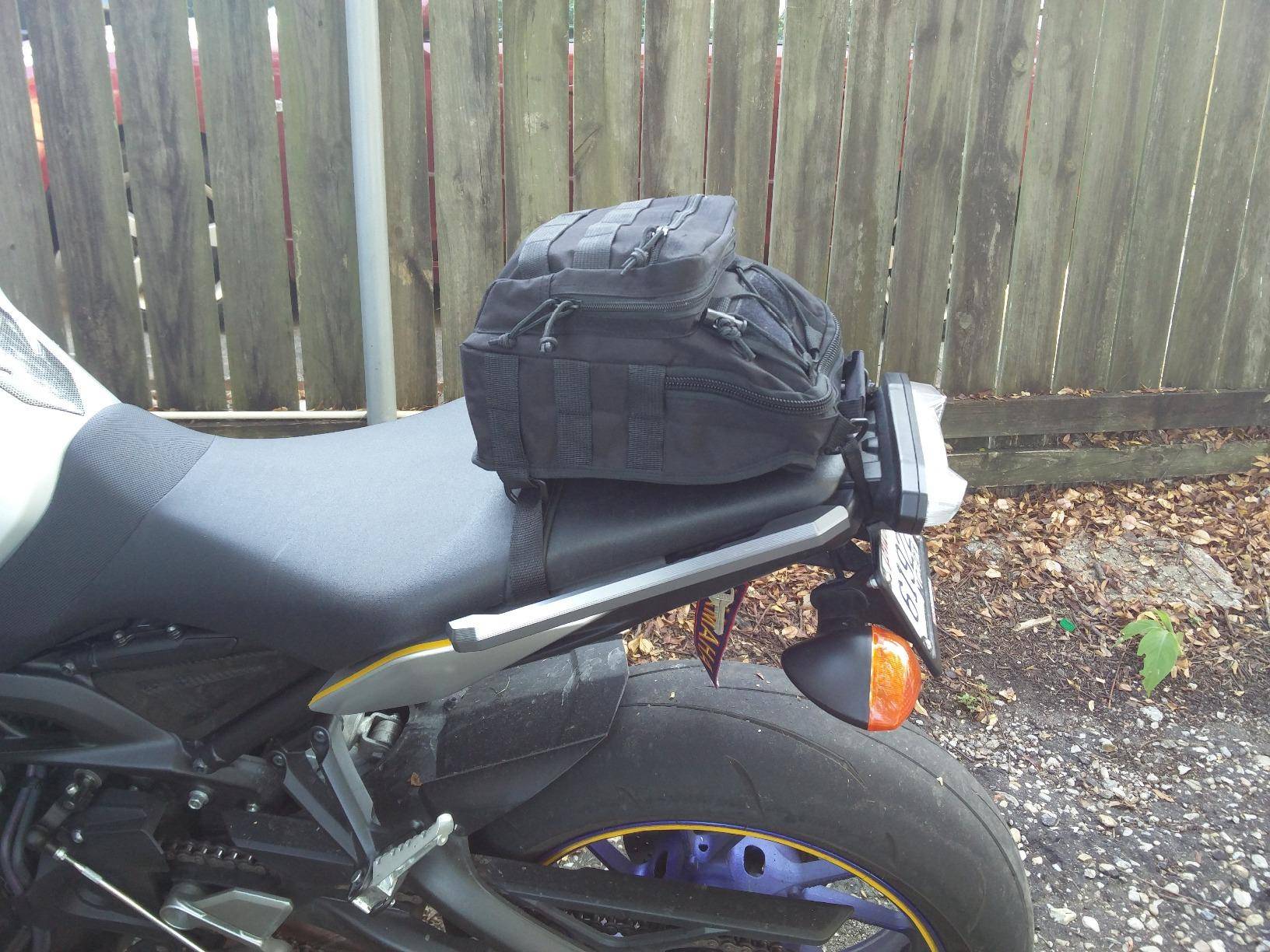 " The sling tucks into the back of the bag very flat, making this a perfect small tail bag for my bike. All the hooks and straps on the corners allowed me to strap it to the seat easily. For scale It will fit 3 spray paint cans in the main pocket with extra room and a roll of duct tape in the front pocket. I'll update my review if the wind beats it to pieces though."
- lilscoot , Miami, Florida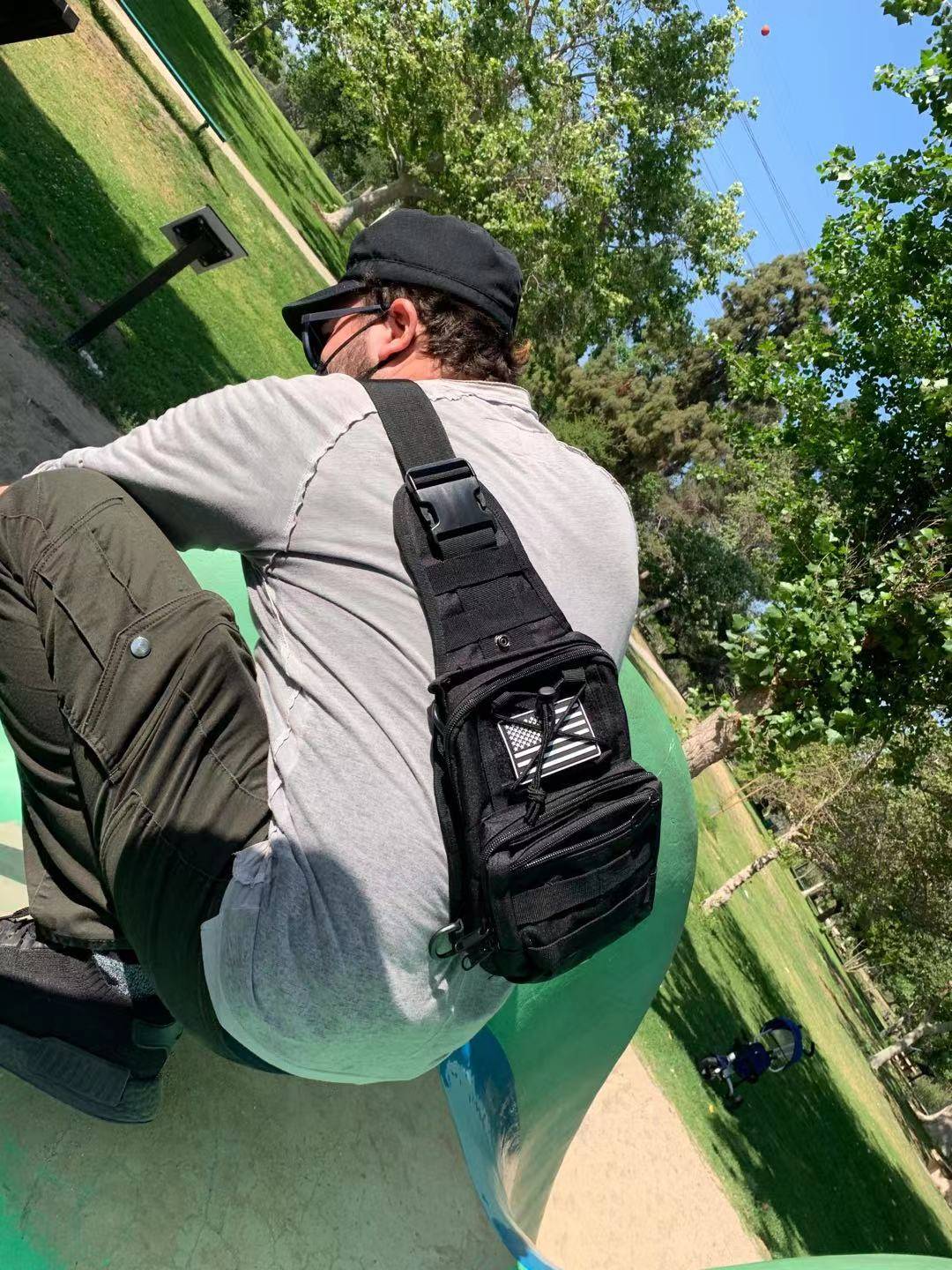 "Purchase of the Year.
EDC or Daddy Go Pack. I would buy stock in this company right now because Gecko is making a name for itself and going places fast.

This scaled down tactical pack is literally perfect and here's why...

They thought of everything.

Zipper ropes have high quality plastic molded endcaps instead of being cheaply tied off like every other off-brand small tac sling pack. You can feel the quality on the first unzip.
Despite being small in stature, this thing is bottomless. I have thrown diapers, wipes, Capri-Suns, Snacks and there's still room to throw your dog in there. Haven't even filled it halfway yet.
Stitching is excellent. I've only had it for a couple days, but i can tell this is a lifetime product. On par with North Face or Osprey imo (I have full-size packs of both brands). Whenever they launch a full scale pack I'll be at the front of the line.

The velcro on the top outer pouch isn't overkill either like most knock-offs. It is just right for 4 hook and loop morale patches. Comes with a free black american flag and I just got my Office Space stapler badge. Can't wait to throw on a couple more!

My two favorite features are the quick release shoulder strap and conceal carry pocket. I was able to unsnap the closures on the strap and pocket with my non-dominant hand, drop to a knee and draw my Glock 17 in less than 3 seconds. Could be the difference between life and death should the situation arise.

Anyways, i took a picture of a thread running across one of the molle webbing sections only to ensure this was an unbiased review. Obviously not a reason to dock this badass bag a 🌟. I'm just going to snip it and move on because this is my new little buddy.
Just buy it. Period."
- Elda Mae Wilde, FARRELL, Mississippi
DRAGAO UNIVERSAL BAGS ARE PERFECT FOR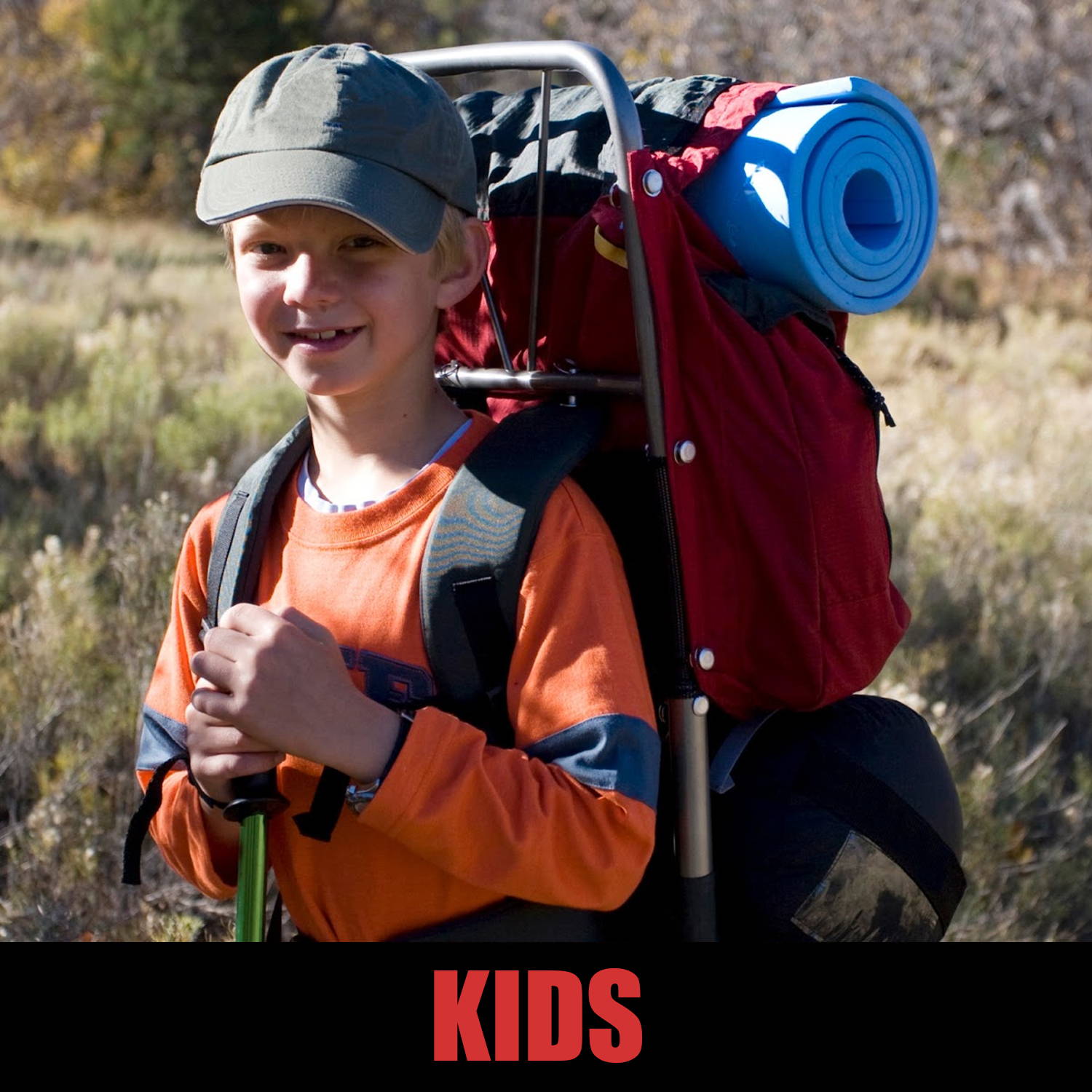 As mentioned, DRAGAO UNIVERSAL BAG prevents bad impact of heavy carrying on kids' bone development & gesture.
If you spend most of time working outdoor of course you wouldn't want to carry a bulky, smelly, sagging bag, which prevents your movement. DRAGAO's smell-resistant, durable material allows you to work freely without affecting your hand movement.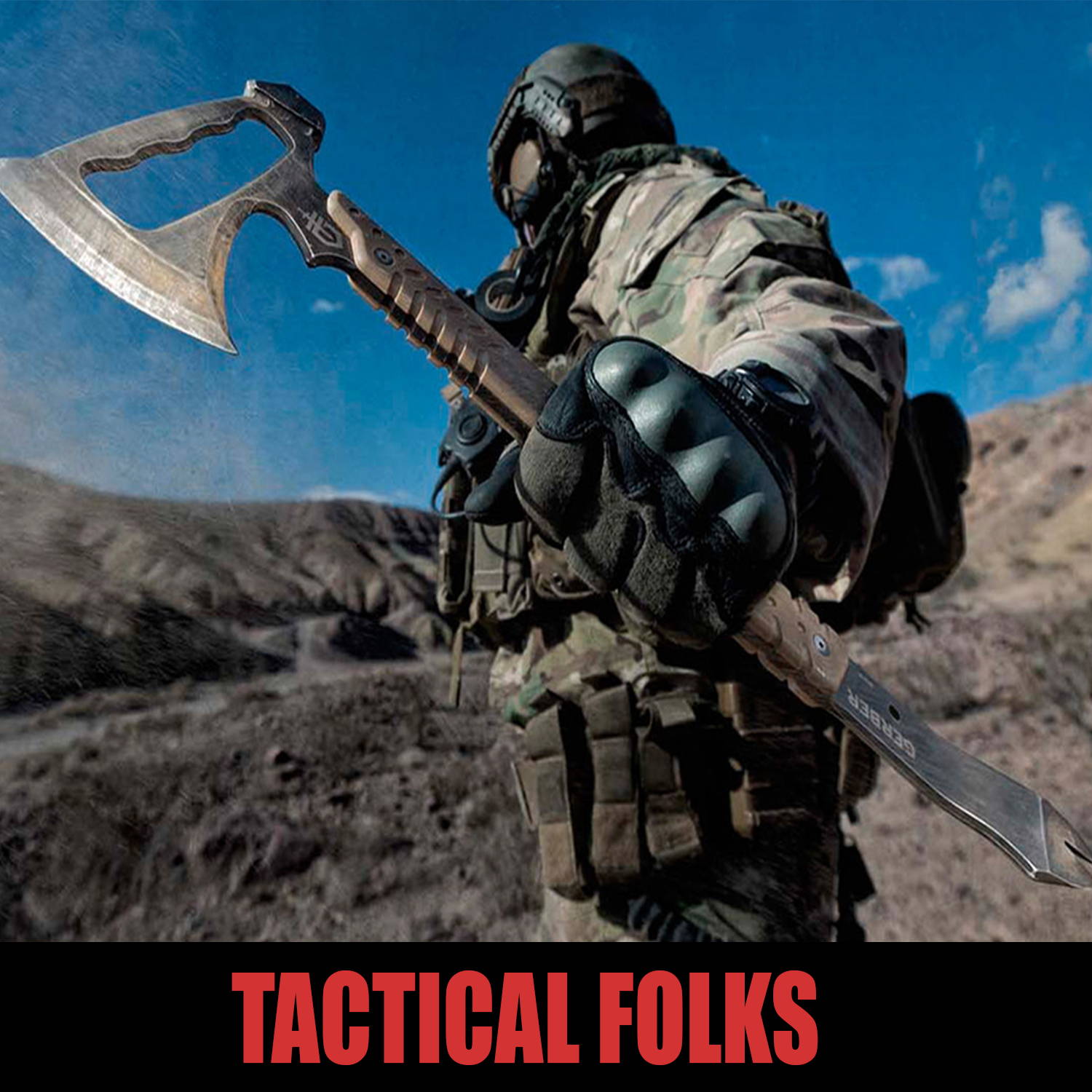 DRAGAO is, basically, a tactical bag. With tough, water resistant material & adjustable strap, you can carry all your tactical gears on this bag and still be 100% free to run, craw & jump.
For 2 or 3 pairs promo if you want to break it down to different colors, or if you have any other requirements, please leave the colors you want at "order note" section in cart, or email support@dinosaurized.com or send us message on https://www.facebook.com/dinosaurizedstore.
SATISFACTION GUARANTEED, EASY REFUNDS, AND 30 DAYS MONEY BACK GUARANTEE
- At Dinosaurized, we believe our products are truly innovative and have 100% confidence in it. We understand that buying things online can be scary with companies not staying true to their customers so we go the extend to keep you satisfied.
- If you bought it and feel that it is not for you, don't worry. Just shoot us a message at support@dinosaurized.com and we will make it right by offering you a replacement or refund. 100% Simple & Risk-Free process.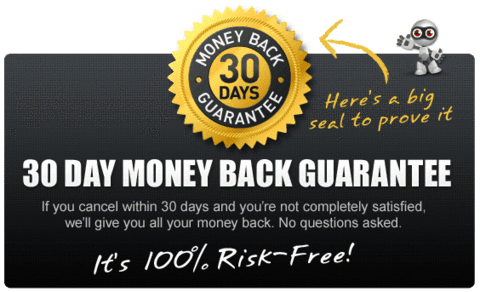 5% OFF code offer: "dad5", Mother's Day is coming, To the best Dad in the world, happy Mother's Day! Hope you have the happiest of days. Just apply the code in checkout and claim your 5% OFF.
Shipping

(US customers only) Standard shipping time is 8-14 days to ship and arrive.
All packages are seriously & strictly sterilized before being sent.
For Non-US customers, shipping time may vary from 10-20 Business days.

We'll immediately upload your tracking code to Paypal after the shipment, it may take 3-4 days to be activated.
Wash
You can hand wash your DRAGAO UNIVERSAL BAG in warm soapy water by soaking it and working it with your hands. Then thoroughly rinse under cold water and hang to dry. Do not machine wash or dry. Remember: Do not machine wash or dry.

Refunds
If for whatever reason, you are not satisfied with our products and want to return it/them , you can easily and quickly contact our helpful customer support (support@dinosaurized.com) to get an easy refund. Just make sure you send the product back to our warehouse!
© Dinosaurized. All rights reserved.