NAZARETH SHOOTING DOUBLE BAGS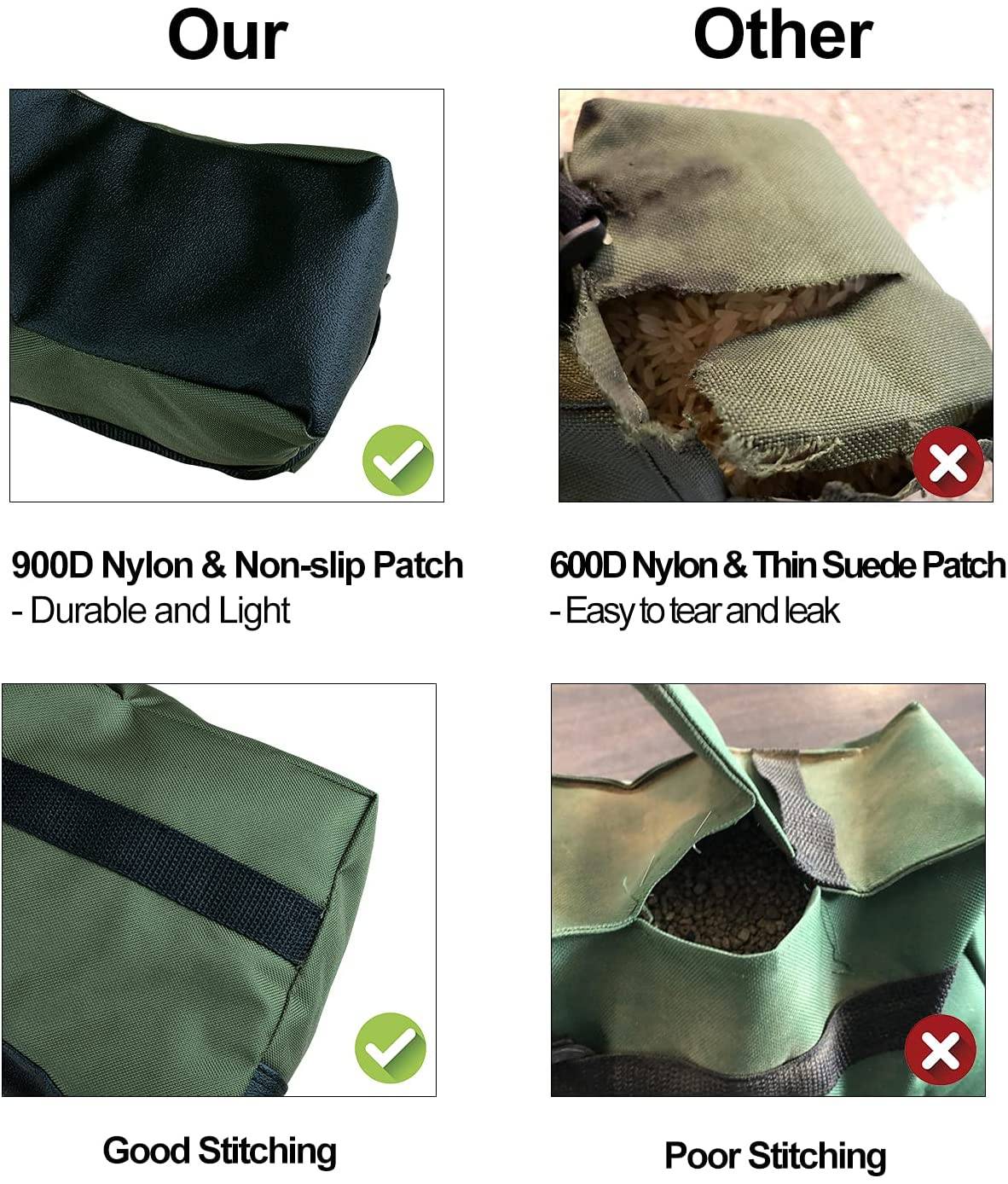 WANNA IMPROVE YOU SHOOTING ACCURACY? GET ONE NAZARETH BAG!
Added comfort, safety and precision:
By simply rest your rifle on one when aiming,
Nazareth Shooting Bag provides a stable and consistent platform that helps maintain high accuracy when shooting.
High quality, water-resistant material: Made of 900D polyester, Nazareth Shooting Bag can survive all different kinds of extreme environment.
Good grip: The suede-like texture on the top of the bag provides a nice grip on the forearm of a rifle or the lower frame of a handgun. The two bags can be attached together via a plastic snap-hook and D-ring, which makes carrying them easier.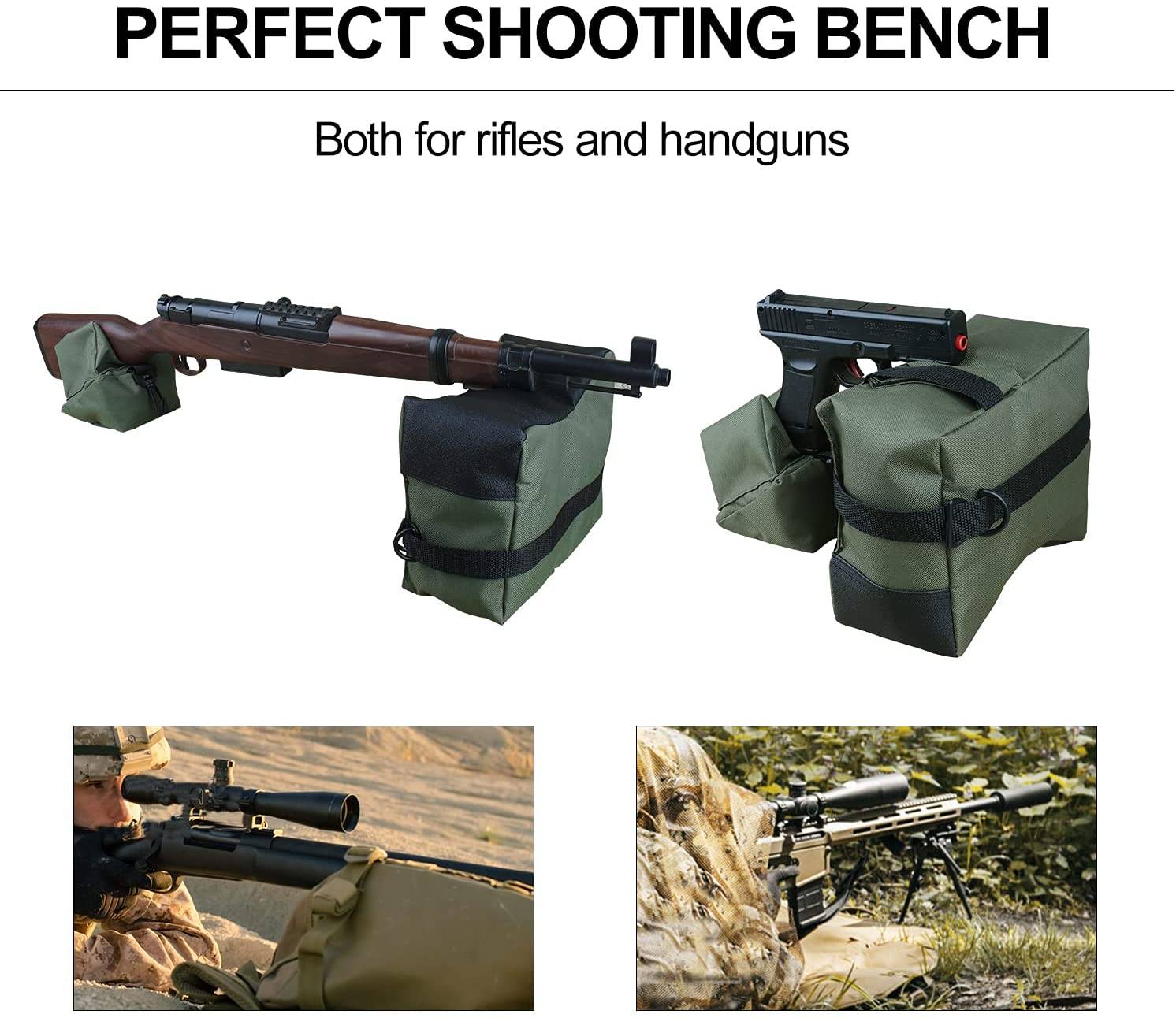 Nazareth shooting bag: Best way to stabilize your gun
If you take a look at tripods or bipods, they may work well on a flat, plain area. However, If you put them on a rougher area like rock, dirt grass or a piece of plywood it will react differently, badly affecting your shooting accuracy. With Nazareth Bag, even something different accompanying underneath it, it's still a consistent platform for the rifle to rest on and shoot. Also, Nazareth shooting bag, with a neutral color, also works as a better cover & blind comparing to a tripod.
A lead sled may serve you well, but it costs $$$ and it's pretty bulky, you also, can not bring it on a hunting trip . Nazareth Bag does properly the same job for a lot less and takes up much less space.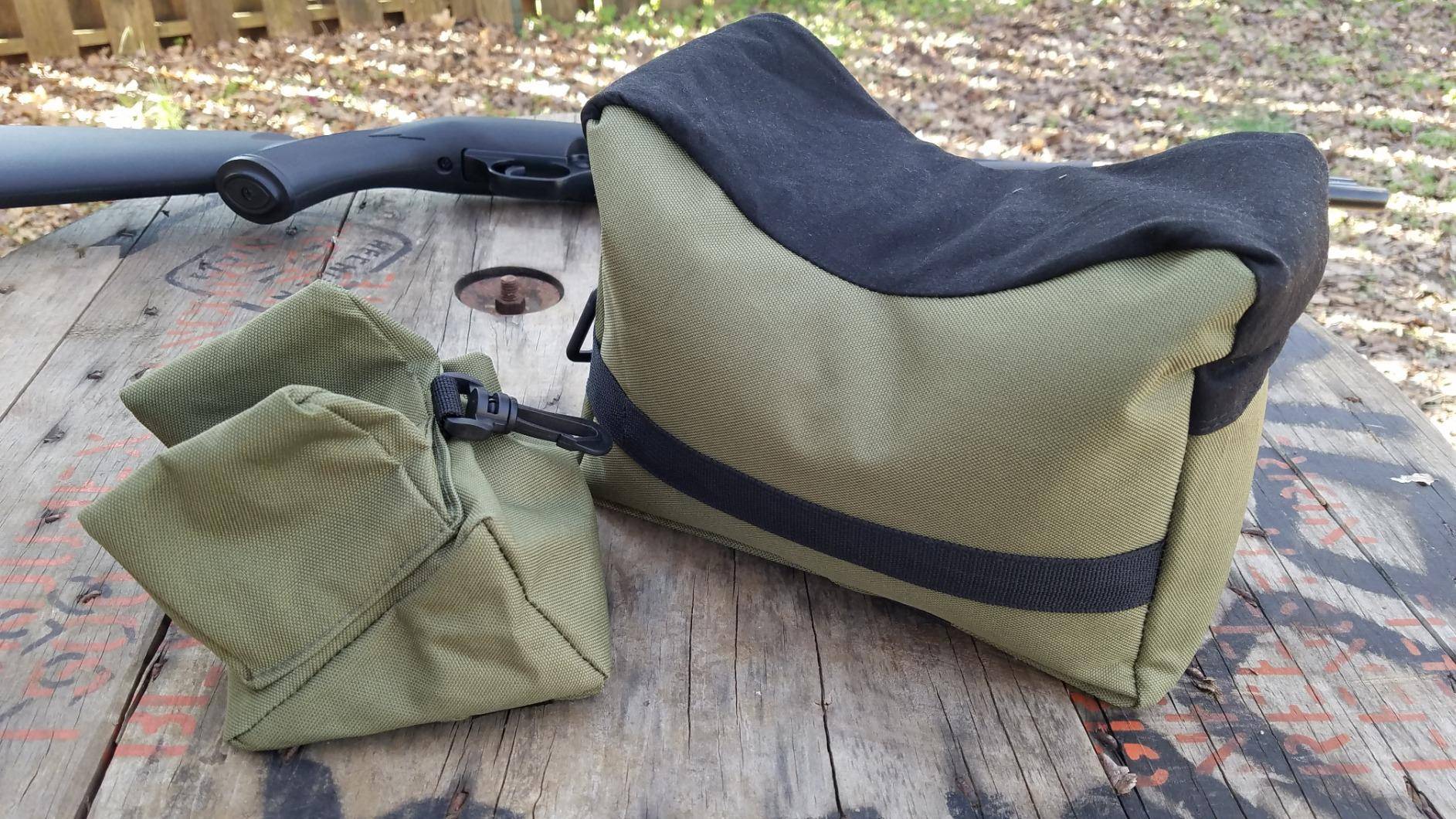 SMALL TIPS FOR BETTER SHOOTING EXPERIENCE
Before filling the bags, you can put a plastic bag inside each. This keeps the filler from abrading the seams. Just tape the end of the bag when finished filling and stuff the bag into the fill hole.
What to fill: You can fill the bag with rice, sand or cat litter, the best choice is polishing media, it doesn't smell bad like cat litter, not attracting pest like rice and not heavy like sand.
Don't overstuff your bags, leave a little space so the rifle can get cradled in front. This helps with repeatable accuracy. Your rifle only moves straight back with no horizontal movement and minimal muzzle jump.
How to fill: You can make a funnel from poster board or ever paper and tape it together then use a plastic flexible cup to fill.
This set is light enough and small enough to toss in the car when you visit the range, and it will do the job well. They can be easily refilled (or emptied) so you can adjust it to your preference.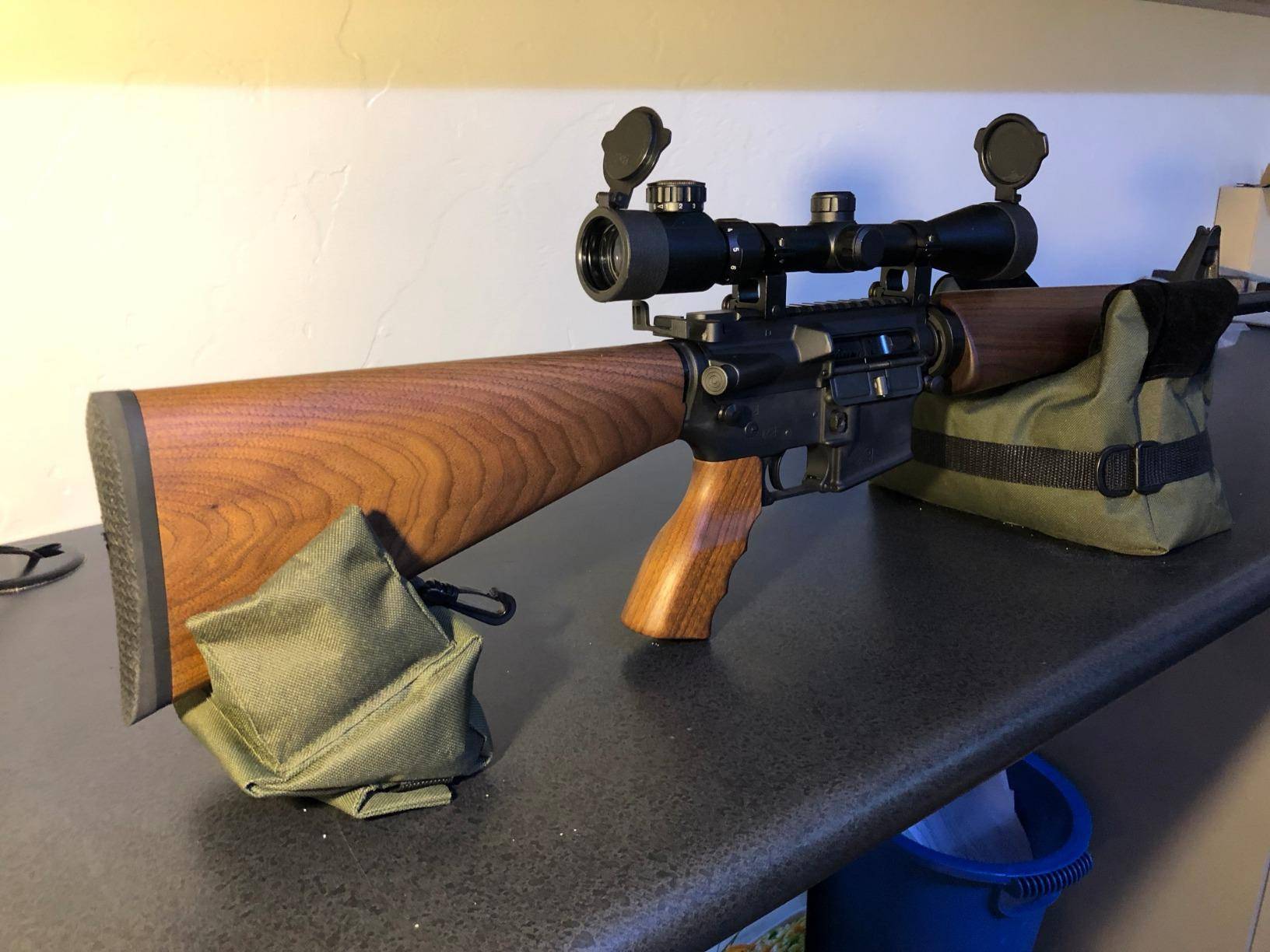 " These Nazareth bags are great shooting bags. Went to the local Walmart and bought a bag of Special Kitty 25lb clay cat litter for $3.95. Cut an empty water bottle in half with a knife, the top half I used it as a funnel and the bottom half I used it as a scooper. Both front and rear bag filled ended up weighing a total of 11.5 lbs. These Nazareth bags are great for rifles with fixed stock and they also work with collapsible stock but the rear bags do not fit snug. There does not seem to have any issues with leakage, they are sealed pretty tight. Save yourself some money by buying the unfilled Nazareth bags and fill it yourself. You won't be disappointed.
"
- Harley Taylor, Utah
NAZARETH SHOOTING BAG can be used for both handgun and rifles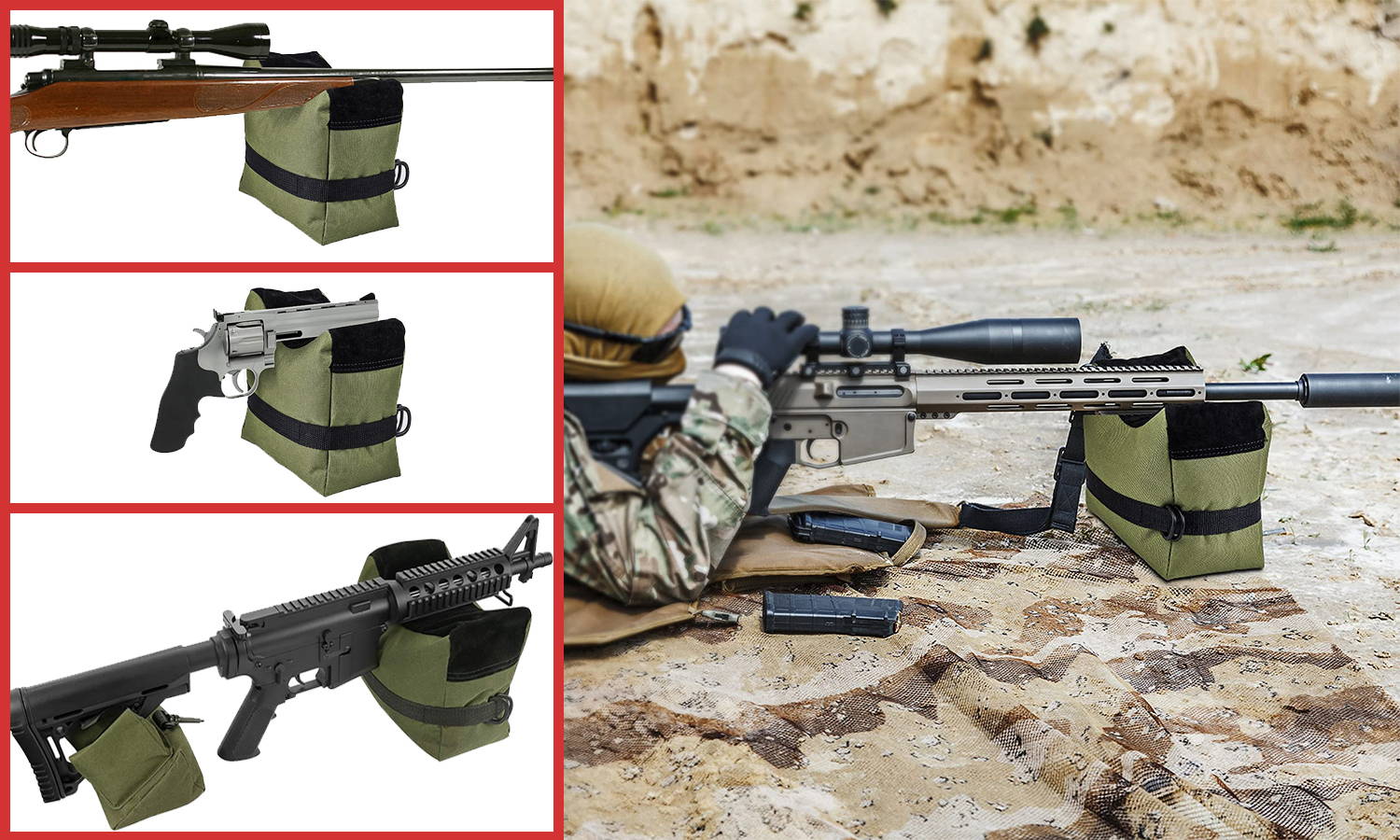 ⭐⭐⭐⭐⭐ 5-star reviews given by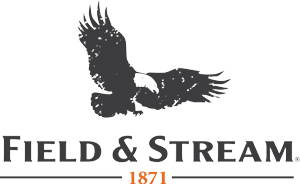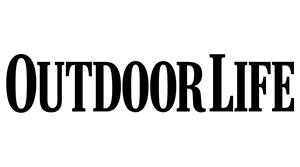 TODAY ONLY: We're giving away NAZARETH SHOOTING BAG + FREE SHIPPING for the first 100 customers:
Get yours now, first come first get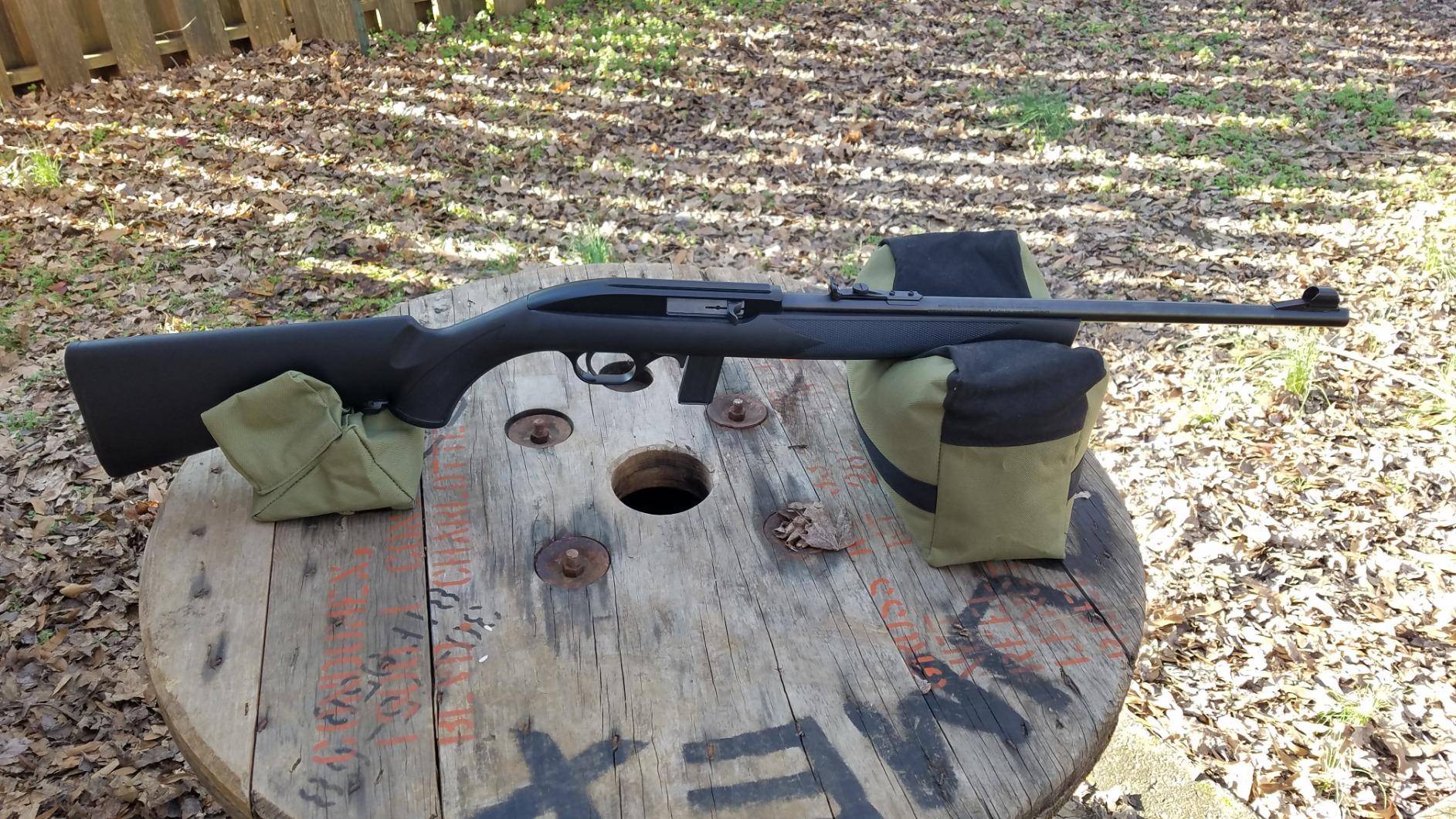 "Great bags overall. I filled mine with ground walnut shells from the reptile section at the local pet store (Petco, also use the same stuff for cleaning brass). I used approx 4/5 of the 10 qt bag. Similar to sand but lighter. Filling the bag was quite easy, I used the top part of a Gatorade bottle as a funnel.
Holds my Mosin Nagant carbine very well. Holds my AR-15 with a fixed rifle stock very well. Overall, I would recommend these. "
- Natumes , FARRELL, Mississippi
" Wow I can't believe how well this works. I don't zoom all the way in (60x) I leave it closer to the 25x mark. I was able to see the vapor trail of bullet before it impacted the target 450 yards away."
- John D., Miami, Florida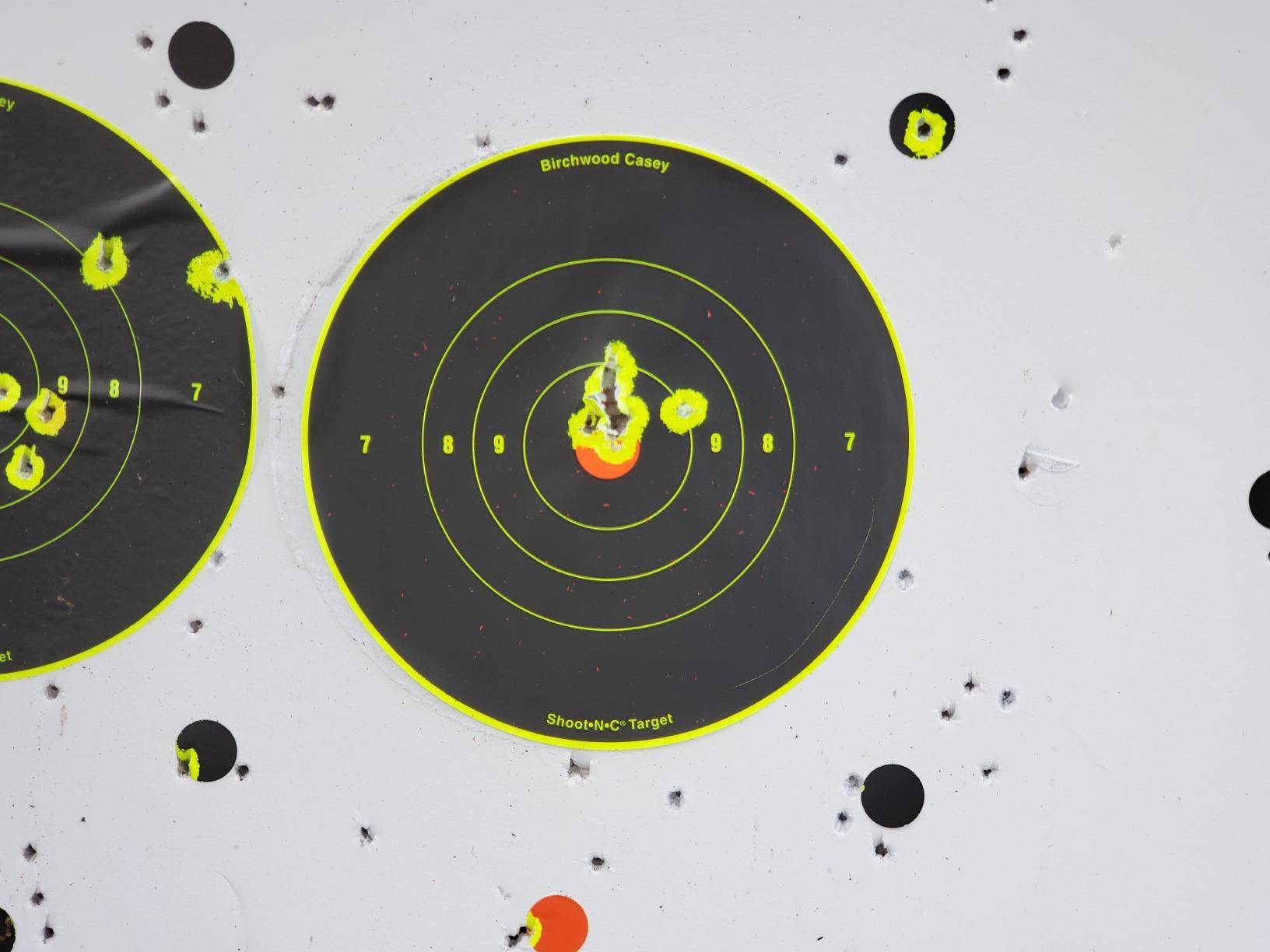 " Very stable rest, helps me hold tight groups. I adjusted the scope down after firing a 5 shot group which measured .5 and then fired 2 into the bullseye!"
- Me_Myself_and_I, Mississippi

NAZARETH SHOOTING BAGS ARE PERFECT FOR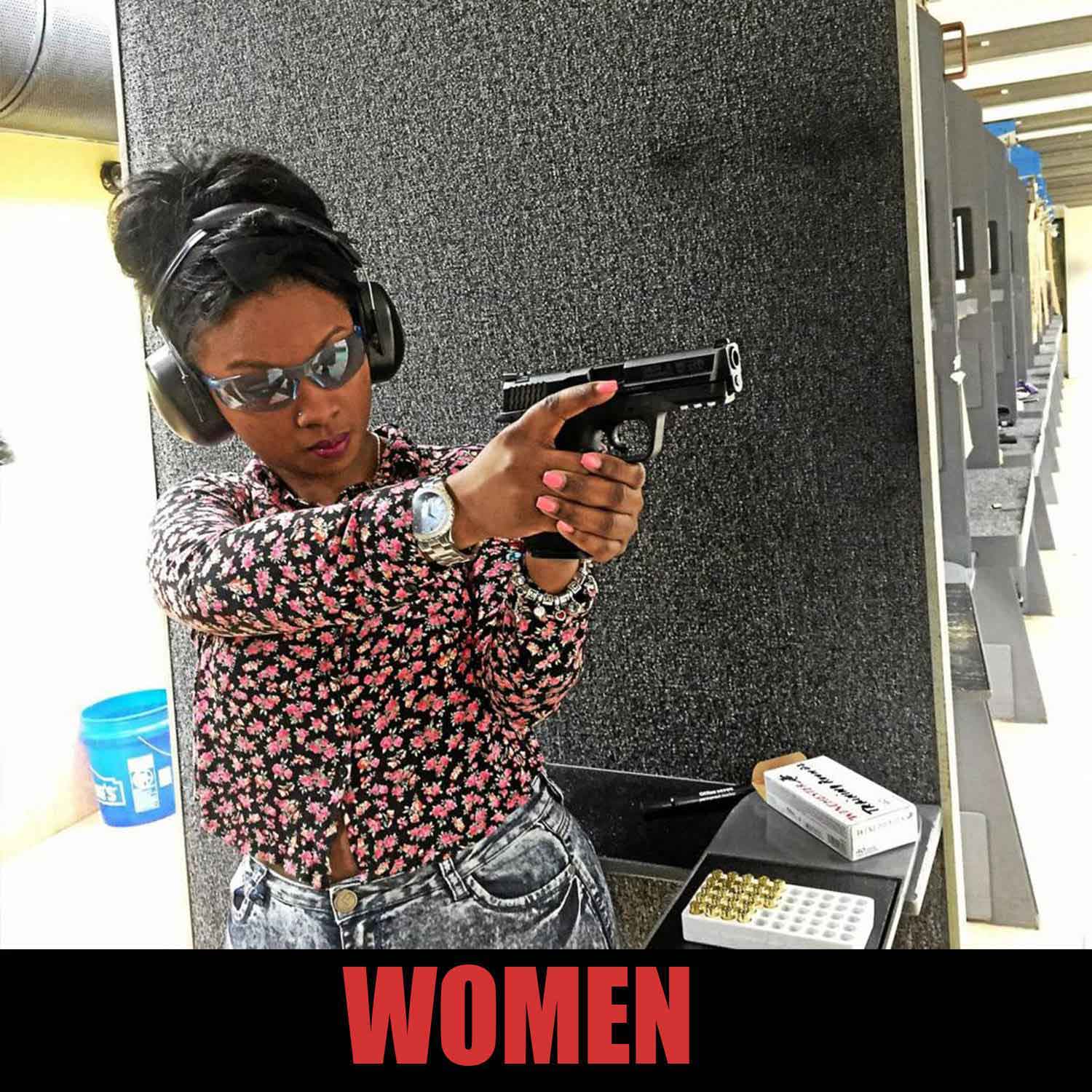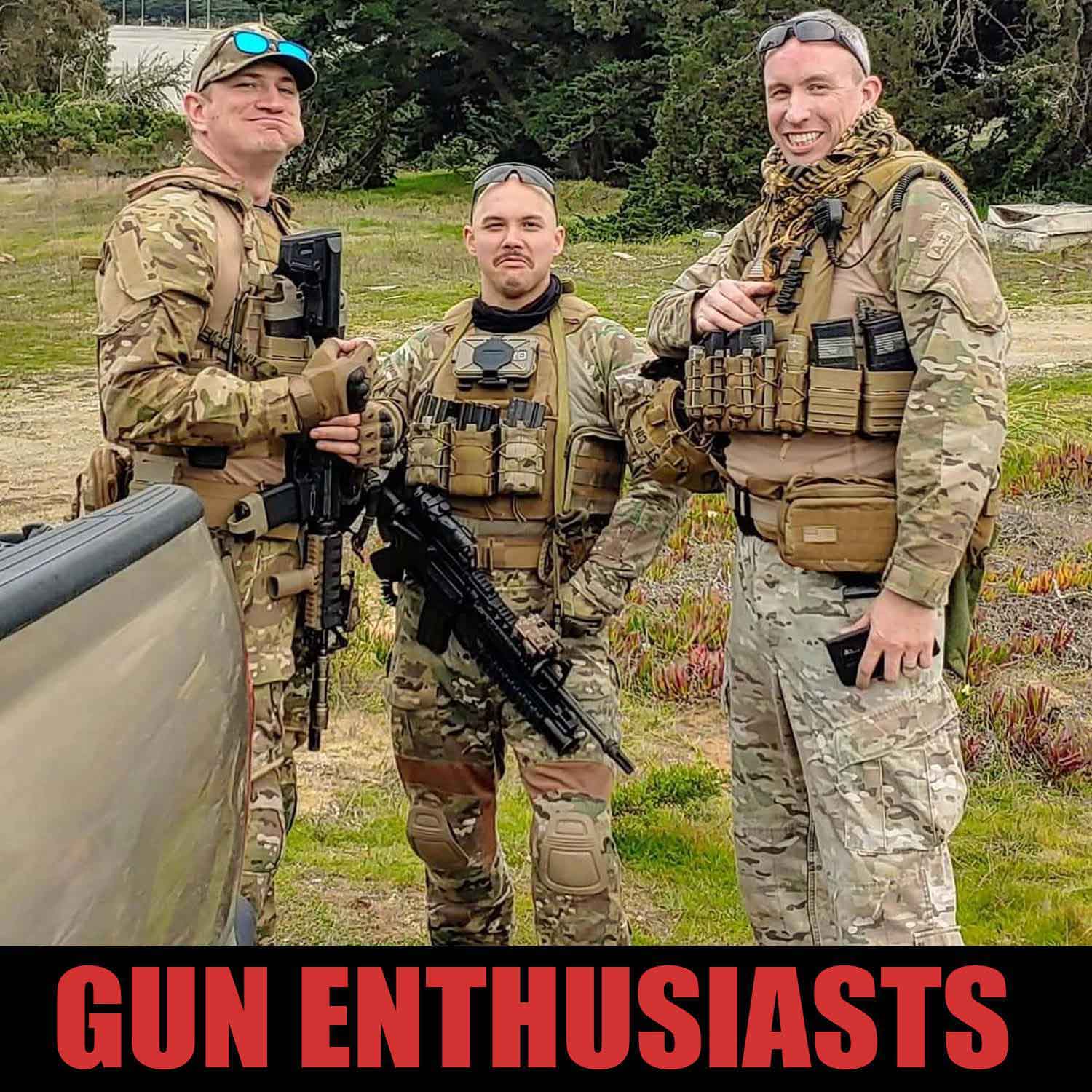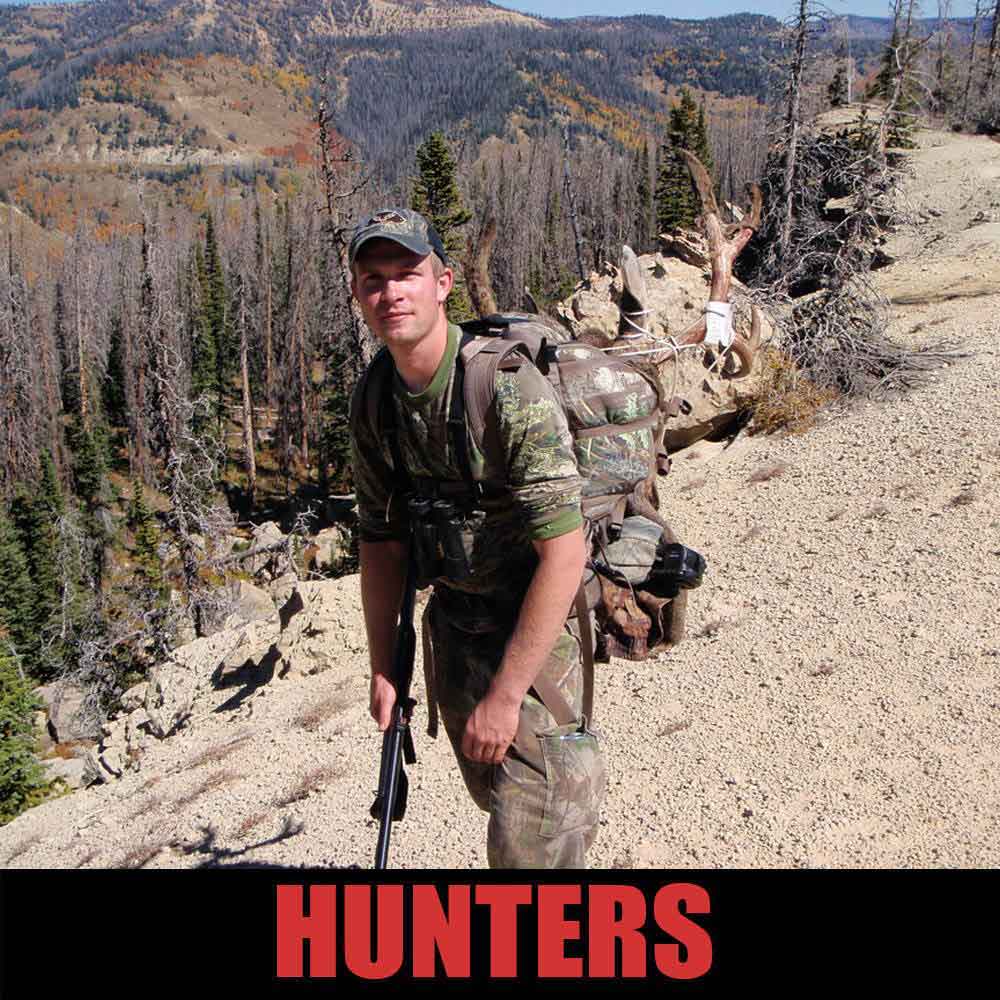 For 2 or 3 pairs promo if you want to break it down to different colors, or if you have any other requirements, please leave the colors you want at "order note" section in cart, or email support@dinosaurized.com or send us message on https://www.facebook.com/dinosaurizedstore.
SATISFACTION GUARANTEED, EASY REFUNDS, AND 30 DAYS MONEY BACK GUARANTEE
- At Dinosaurized, we believe our products are truly innovative and have 100% confidence in it. We understand that buying things online can be scary with companies not staying true to their customers so we go the extend to keep you satisfied.
- If you bought it and feel that it is not for you, don't worry. Just shoot us a message at support@dinosaurized.com and we will make it right by offering you a replacement or refund. 100% Simple & Risk-Free process.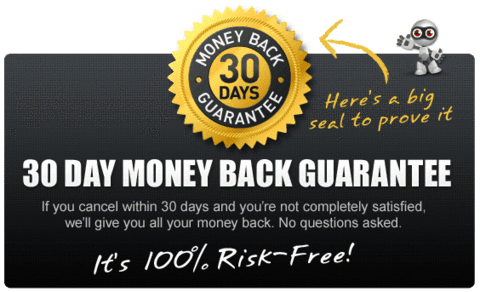 5% OFF code offer: "dad5", Father's Day is coming, To the best Dad in the world, happy Mother's Day! Hope you have the happiest of days. Just apply the code in checkout and claim your 5% OFF.
Shipping

(US customers only) Standard shipping time is 8-14 days to ship and arrive.
All packages are seriously & strictly sterilized before being sent.
For Non-US customers, shipping time may vary from 10-20 Business days.

We'll immediately upload your tracking code to Paypal after the shipment, it may take 3-4 days to be activated.
Wash
You can hand wash your NAZARETH SHOOTING BAG in warm soapy water by soaking it and working it with your hands. Then thoroughly rinse under cold water and hang to dry. Do not machine wash or dry. Remember: Do not machine wash or dry.

Refunds
If for whatever reason, you are not satisfied with our products and want to return it/them , you can easily and quickly contact our helpful customer support (support@dinosaurized.com) to get an easy refund. Just make sure you send the product back to our warehouse!
© Dinosaurized. All rights reserved.