2 Wardog Ankle Holsters BX
Regular price
$160.00
Sale price
$69.98
---
WANT TO  BE 200% READY & PREPARED TO PROTECT YOUR FAMILY?
WARDOG ANKLE HOLSTER is the answer for you!
A combination of practicality & comfort: Wardog Ankle Holster allows you to be prepared for unexpected or especially DISADVANTAGED situations.
100% comfortable: Kydex, Belly or chest holster may sometimes make you feel uncomfortable if you carry it all day. Carrying on your ankle can give you much more freedom and comfort but still 100% prepared.

Non-slippable: 3-layer Anti-slip friction strips design strictly secures the holster in place from falls or movement.

Adjustable and Universal: Wardog Ankle holster works with a lot types of guns or or other tactical gears like knives, mags, phones or flashlights. It can also be used for training.
Fastest-drawing Ankle holster: Wardog ankle holster was designed to make sure you can draw the gun right when you reach your ankle.
100% Concealed: Wardog Ankle holster's anti-slip design + high-quality neoprene sticky material ensures your gun stay 100% concealed & unoticed even when you run, jump or crawl.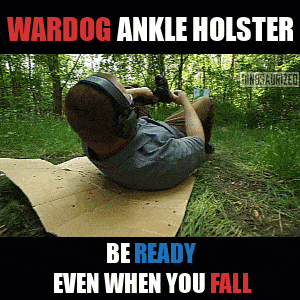 A HOLSTER

 
IN NEED
 

IS A HOLSTER

 
INDEED
When your partner is not armed: It's 7 P.M, your family is having dinner, suddenly you hear something unusual coming from the living room. You're 100 prepared cause you're carrying a SIG P320 M17 on you belly but your wife's not. "God blesses me!", you whisper, you find yourself also carrying a  LC9 in your Wardog ankle holster as a back-up, you draw the gun and give it to your wife: "Just in case!"
When you're knocked down/ in disadvataged situations: If you unexpectedly fell or forcefully got knocked off, drawing a gun from your ankle would be much easier than drawing a gun that stuck inside your belly/belt. 

When you wear a suit: When you wear something (like a suit) where your shirt tucked into your pants , belly holsters or any other holsters you carry may end up pretty bulky & saggy.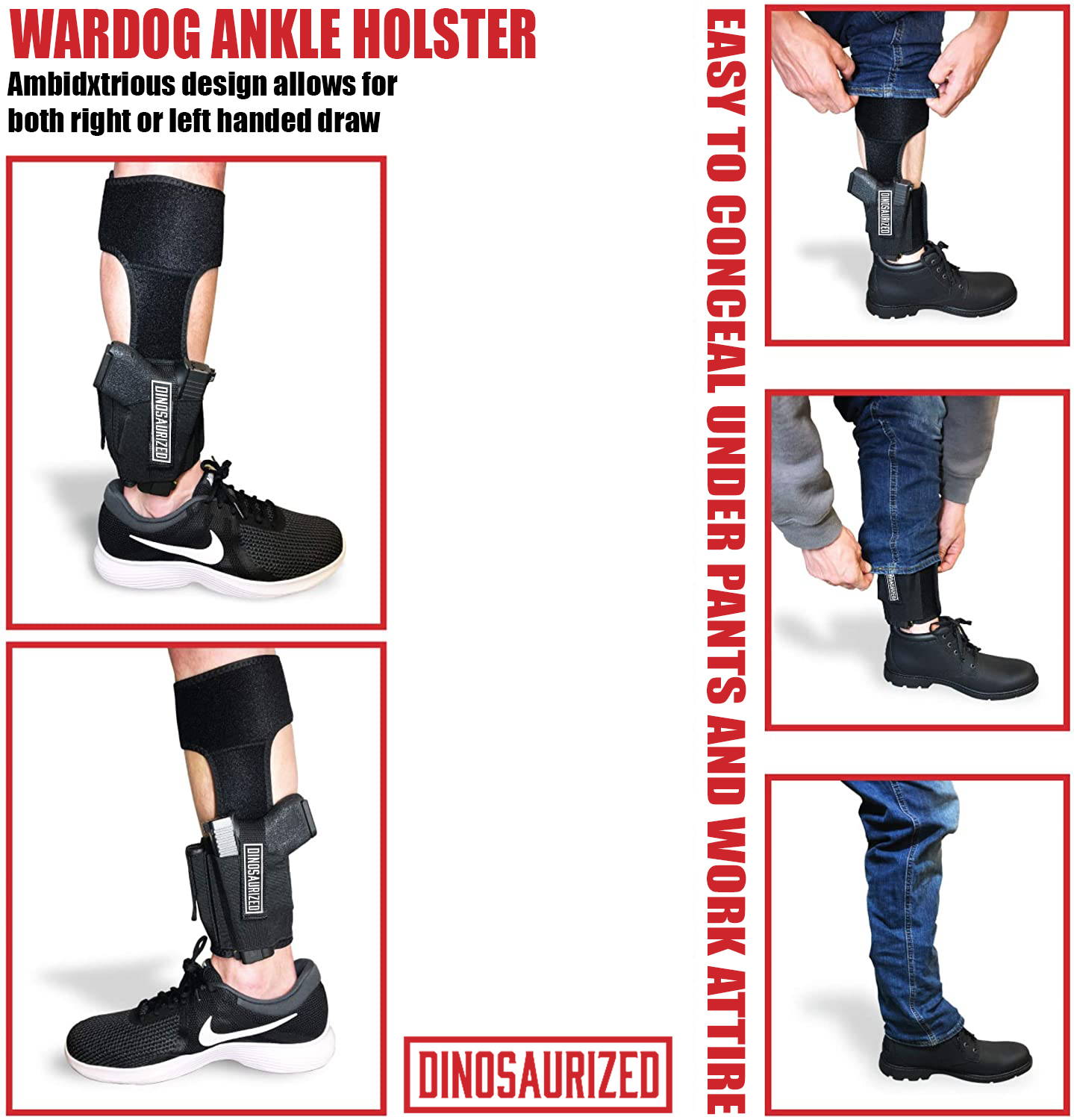 COMMON QUESTION: DOES IT SLIP?
The answer is NO. Being made of High-quality 600D nylon with 2-layer anti-slip friction material strips on top and bottom, Wardog Ankle Holster is physically non-slippable. 
Besides, Your gun or any other tactical gears will be tightly hold where they are supposed to be. 
One size fits all: You can also adjust its velcro to fit different sizes of guns from sub-compact, compact, standard sized pistol, full size 1911s , Wardog Ankle Holster also works well for M&P Shield, Walther PPS,Glock, S&W, Ruger.
LEFT-OR-RIGHT-HANDED-ABLE holster: You can carry your gun on either your right or left leg, Wardog Ankle Holster's Ambidextrous design holds your handgun/pistol secure against your lower leg and can be positioned for left or right handed draw. Wardog Bed Holster works great with compact and subcompact pistols, both single and double stack.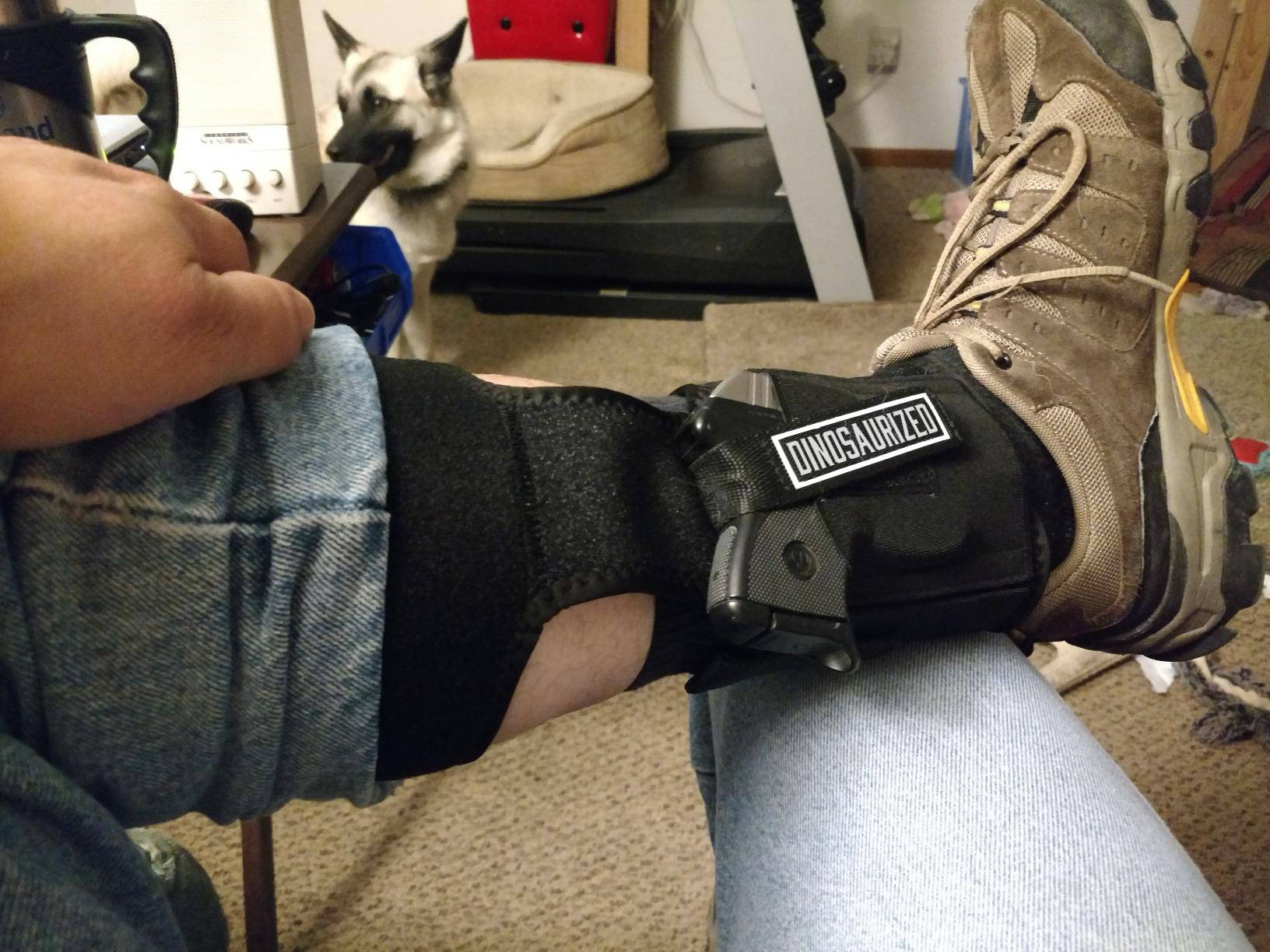 " This is the first ankle holster I've tried and I like it quite a lot! I didn't like the look of ankle holsters that are only on the ankle, so I like this design with the strap above the calf. It helps hold it in place and pretty much keeps it from laying on the boot/shoe. It's comfy to wear. I've been carrying my Ruger LCP .380 with it and it's a nice light backup gun to carry. I would advise as I've seen trainers advise, that the best place to carry is on the inside of the opposite leg. I'm right handed so I carry it on the inside of my left leg. That allows more access to it, especially if you're knocked to the ground or are in a tussle on the ground trying to get to your gun. Great holster guys thanks! ."
Coleburn- Morton Grove, IL 

IT'S NOT JUST A HOLSTER, IT'S AN IMPORTANT PROTECTIVE DEVICE THAT KEEPS YOU AND YOUR FAMILY 1000% PREPARED EVEN WHEN YOU'RE ON THE ROAD, READING BOOKS OR WATCHING TV.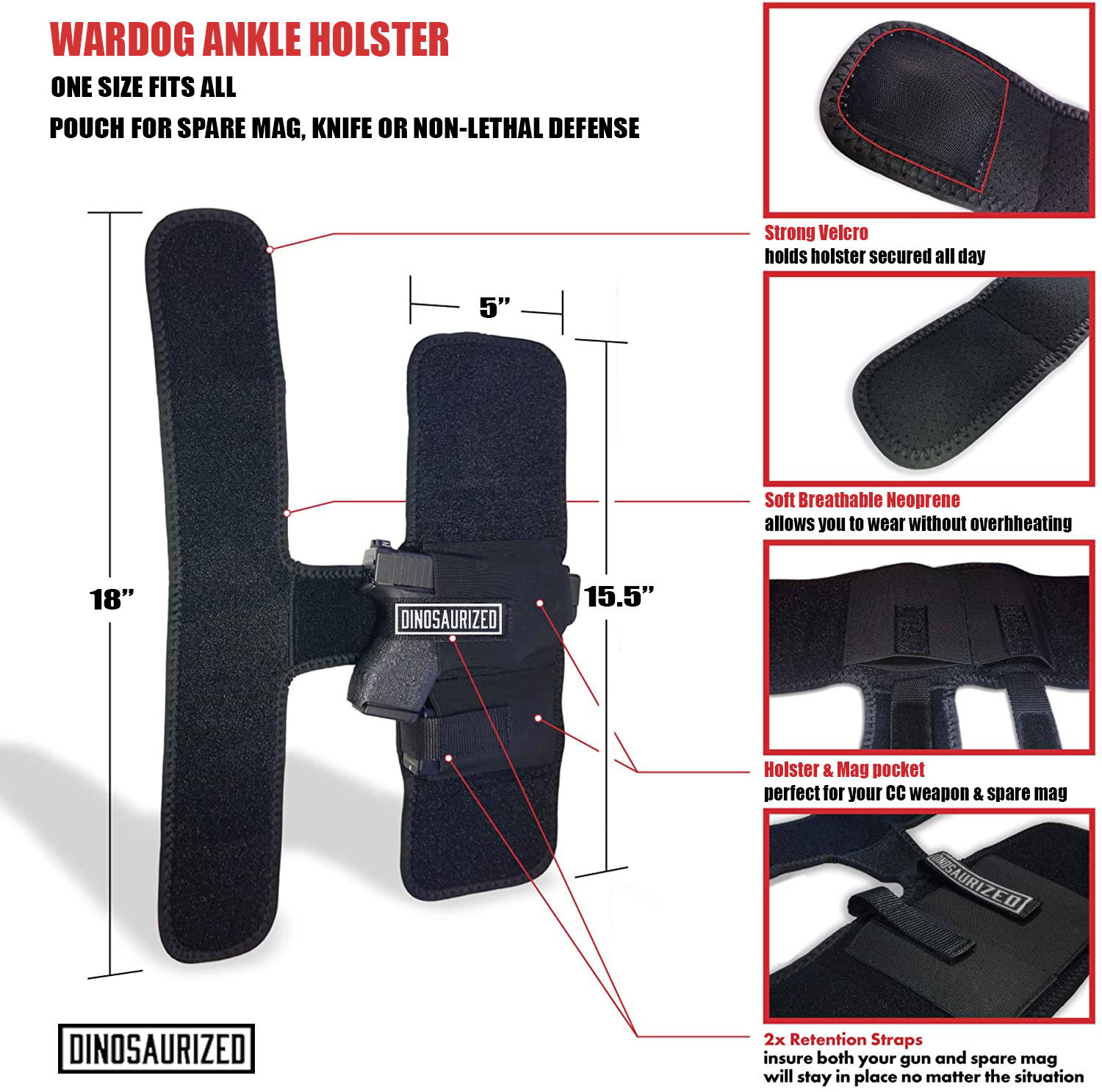 ⭐⭐⭐⭐⭐ 
5-star reviews given by  




TODAY ONLY: We're giving away 100 WARDOG ANKLE HOLSTER + FREESHIPPING for the first 100 customers: 
Get yours now, first come first get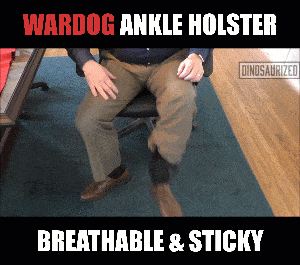 Why buy

 
Wardog Ankle Holster?
✔️ Skin-friendly: high quality neorene ensures you feel totally comfortable & breathable when carry Wardog.
✔️Sticky:100% sticky to any surfaces, Wardog Ankle Holster'svelcro allows itself to be tightly held to your ankle even when you to run, climb.
✔️Ready & Prepared : Allows you to get yourself ready for emergency even when you're at home having dinner, driving on highway or working at your office.

✔️ Perfect back-up protective device: You can carry Wardog Ankle Holster as a back-up holster in case your main gun doesn't work, your partner doesn't carry gun and both are in emergency situation, or when you fall or get knocked down you can draw your gun from ankle much faster.  

✔️ Draw from different positions: You can easily draw your gun when you stand, be seated (in car, or when working) or lay on the ground.

✔️Premium Quality: With High-quality 600D nylon material and 3-layer anti-slip friction material strips on both top and bottom, Wardog Ankle Holster ensures years of serving you and your family.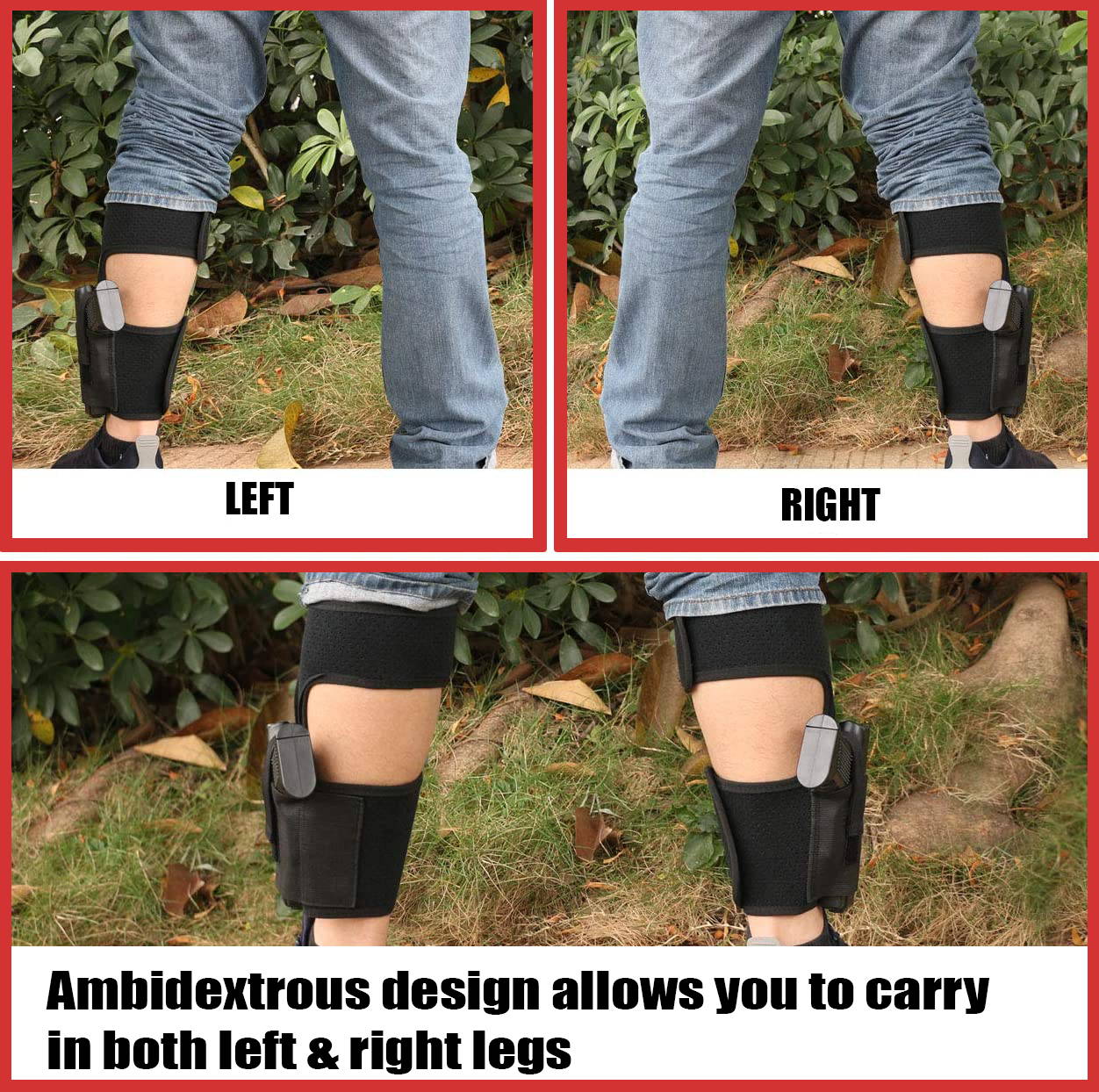 *UPDATED 6/2/2020:
RIGHT-/LEFT-TY + EXTRA POUCH
 Wardog Ankle Holster
, once only made for right-handed folks, is now upgraded with
Ambidextrous design
. The new
Wardog

 
allow you you to draw and carry your gun from
both legs
.
Spare Mag Pouch
: A brilliant idea suggested by our beloved customer
Paul C., MI
,
An extra magazine
pouch

 
has been added to to carry Mag, OC pepper spray, tasers or knives.(Size: 3.9"x2.5")
MORPHEUS BED HOLSTERS 
ARE PERFECT FOR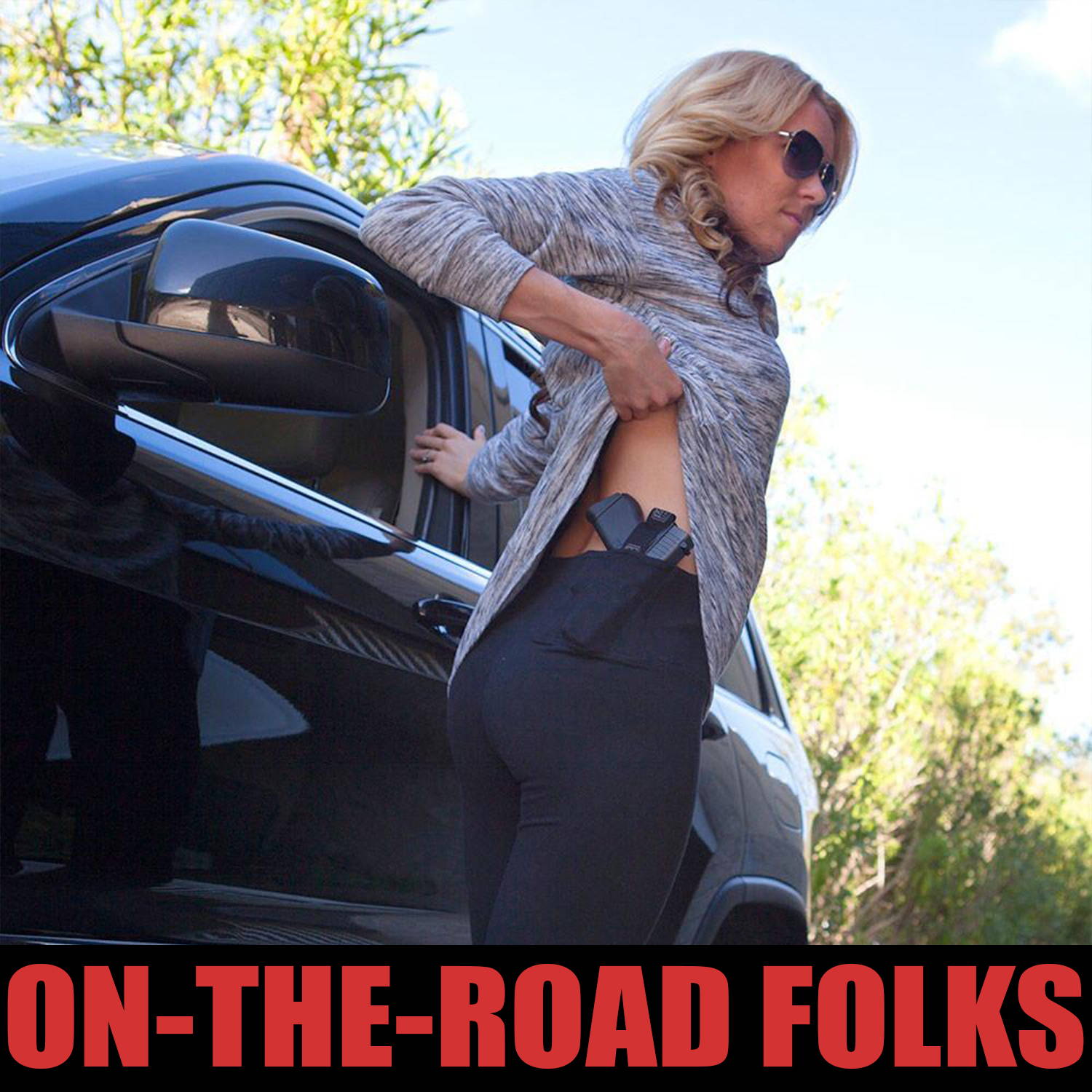 With good folks who are working away from home/on the road for days or even weeks, everyday you meet a lot of people, some of them are strangers. Carrying a Wardog ankle holster provides you more preparedness when you talk to them. It also
helps you draw you gun quickly from any positions: Seated, standing or even when you lay on the ground. 
You can also get one Wardog for your husband/wife to make sure they're 100% prepared when you're away.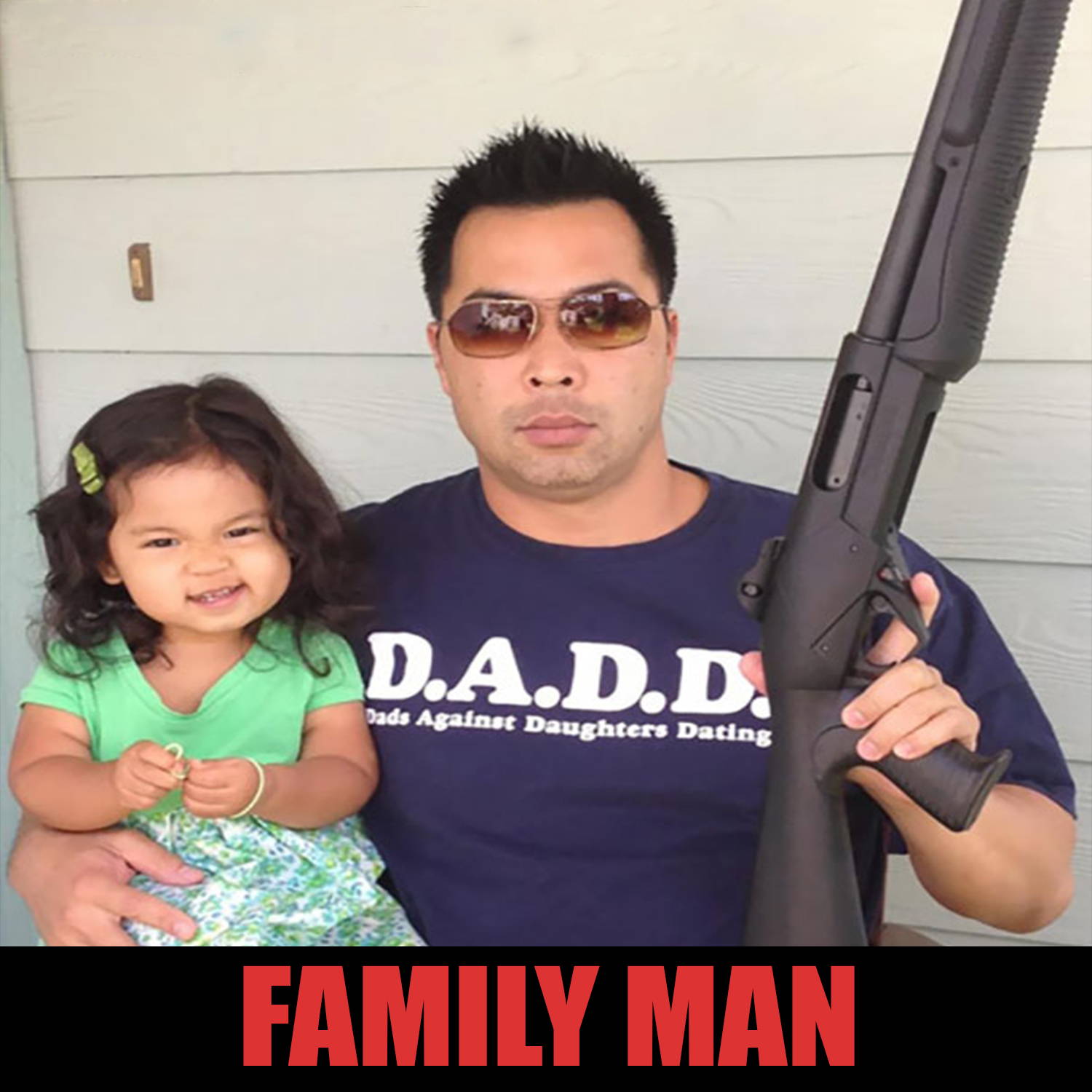 If you're a father/ a husband, of course you want to make sure your family be 100% protected & safe even when you and your family are having dinner, shopping in Walmart or visiting grannies' house. Carrying Wardog as a back-up holster is a perfect choice for a Family Man, even when your wife think it's not necessary. As in Godfather:"I spent my whole life trying not to be careless. Women and children can be careless. But not men."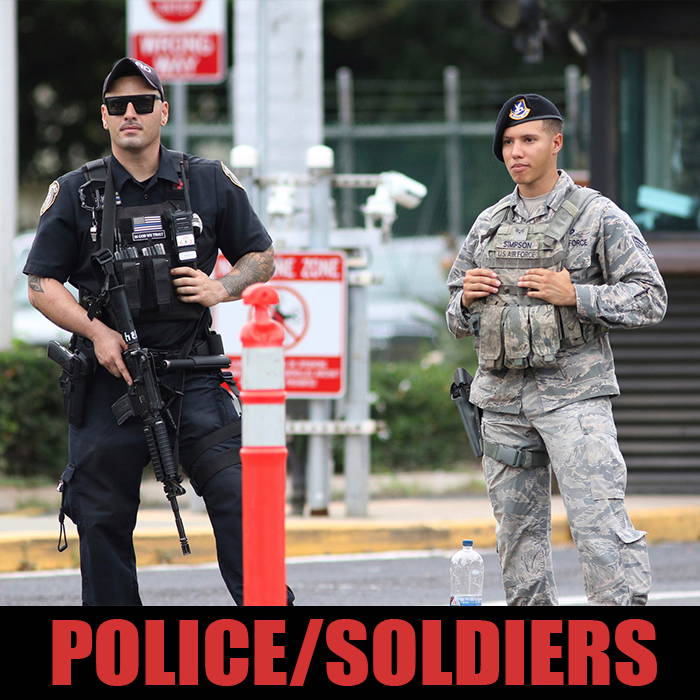 Carrying an extra gun + extra mag in a Wardog ankle holster provides both you & your comrades more preparedness & protection - which are never enough for the Armed forces.
WHAT OUR CUSTOMERS SAY?
⭐️⭐️⭐️⭐️⭐️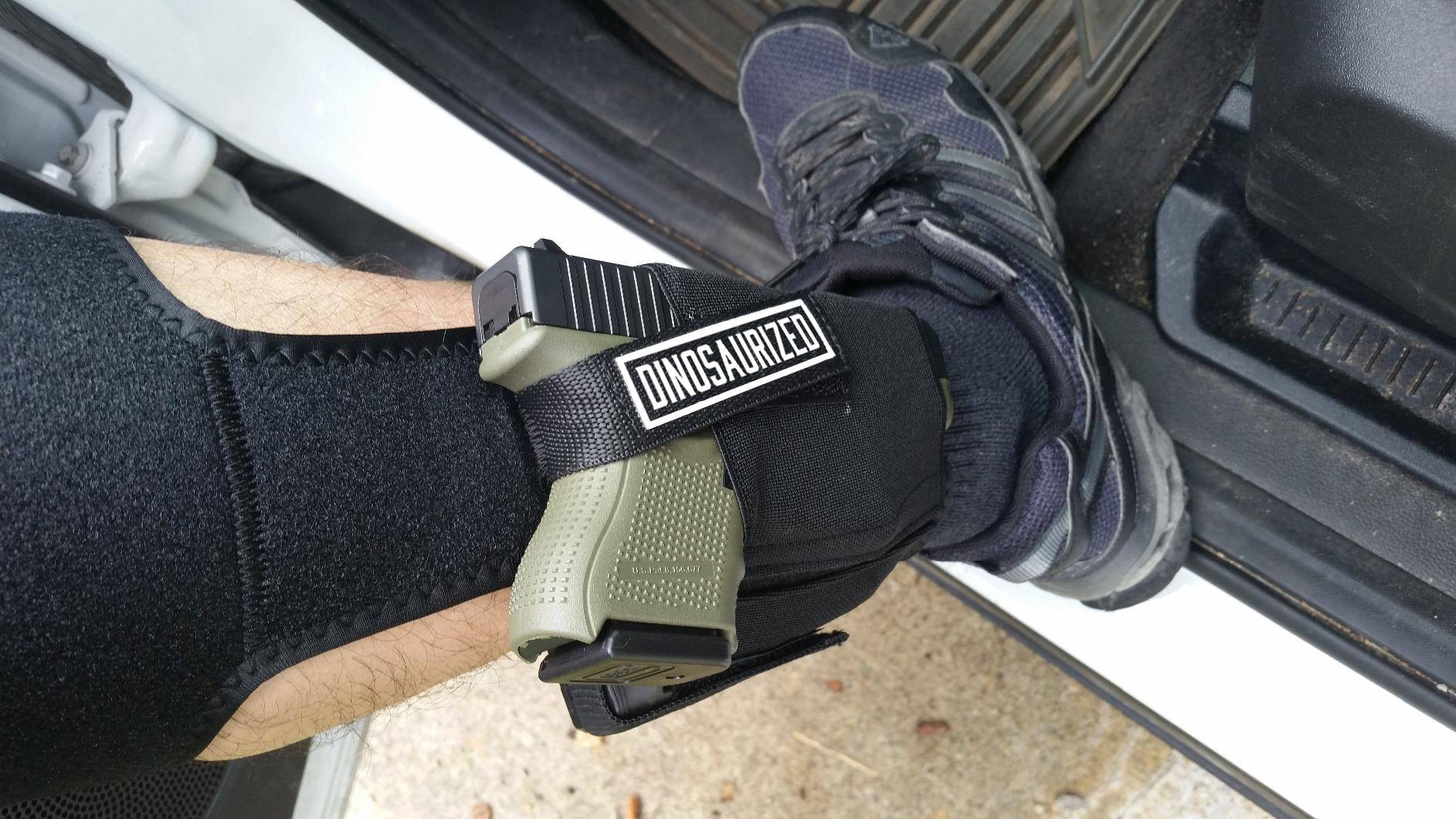 "This was the holster that I've been looking for, this fits perfect on my leg and this molds to the body, in fact I have to take my other leg to feel for my gun because you don't notice that it's there, for the price, I'm buying another one just in case the price starts to go up, The first one that I bought for $60.00 it really sucks. You had to take your shoe off to slip your leg through the holster and after walking a day in it, it starts to slide down my leg to my ankle then I have to go off somewhere and pull it back up my leg, and the zipper separated and it made it even looser. I'm so picky when it comes to me, this holster I am 100% satisfied, I will call my buddy who told me about the holster with the zipper and tell him that I found the real deal. ."
- David V., Preston, CT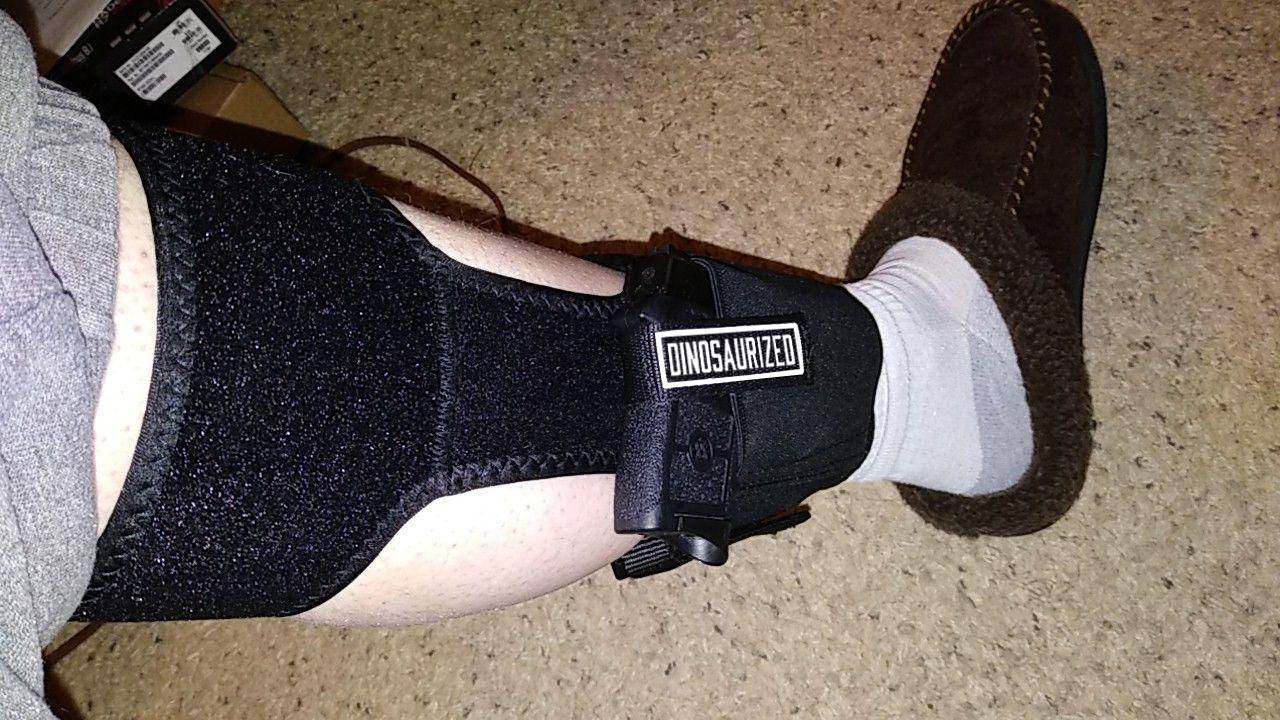 " It is pretty comfortable to wear and I can see myself "forgetting" it's there with more wear experience. The tip of the muzzle/barrel does get pushed inward a bit because of the shape of the leg so I have my sock tucked under that pressure point to help a bit. I can see why more expensive versions have the extra padding added under the pistol portion, but this one is do-able as well.I don't know how people are fitting larger guns in there....but for a pocket pistol it's perfect. I'm using it with my .380 Bodyguard in the picture.Draw speed....is going to take getting used to, especially reload speed. This is a deep conceal option, not something you're going to be winning speed draw competitions with. Oh and ignore the picture on the product page as they are wearing it wrong, as funny as that is. It's supposed to go on the inside of your weak-side leg. So since I draw right handed, it's on the inside of my left leg."

- Josh B., Mahopac, NY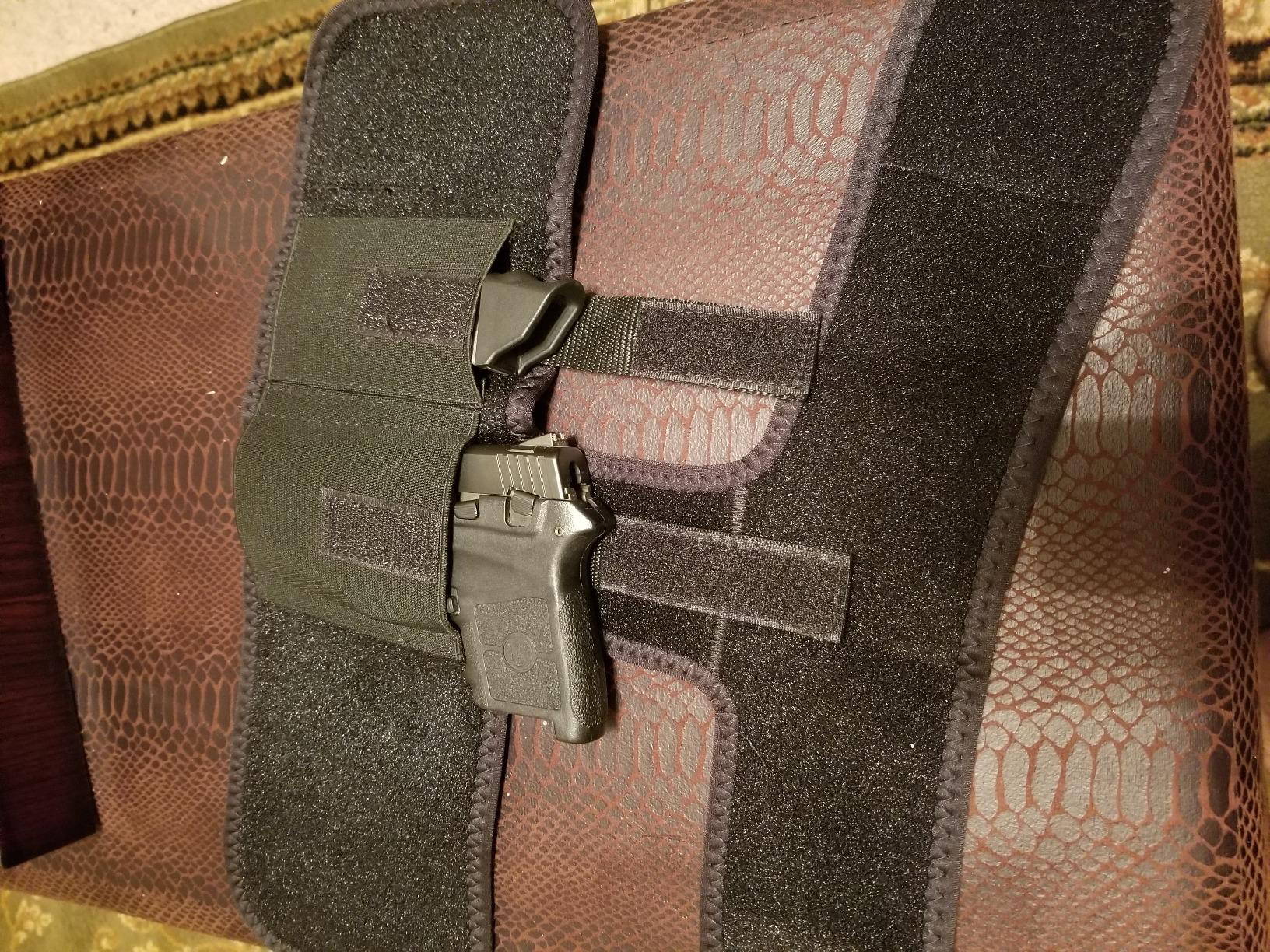 "I work in business so I wear khakis and tucked in dress shirt for years. well I don't plan on getting robbed out and about so a ankle holster works great for dress clothes. I have a tiny 380 Smith and Wesson bodyguard with crimson laser. This holster is very comfortable I wore it in 70 degree NC heat and my thick kahkis and didn't sweat, hell I didn't even notice I had it on. The upper strap works great and keeps it above your ankle so it doesn't slide down like other holsters."
Dan B., Columbus, MS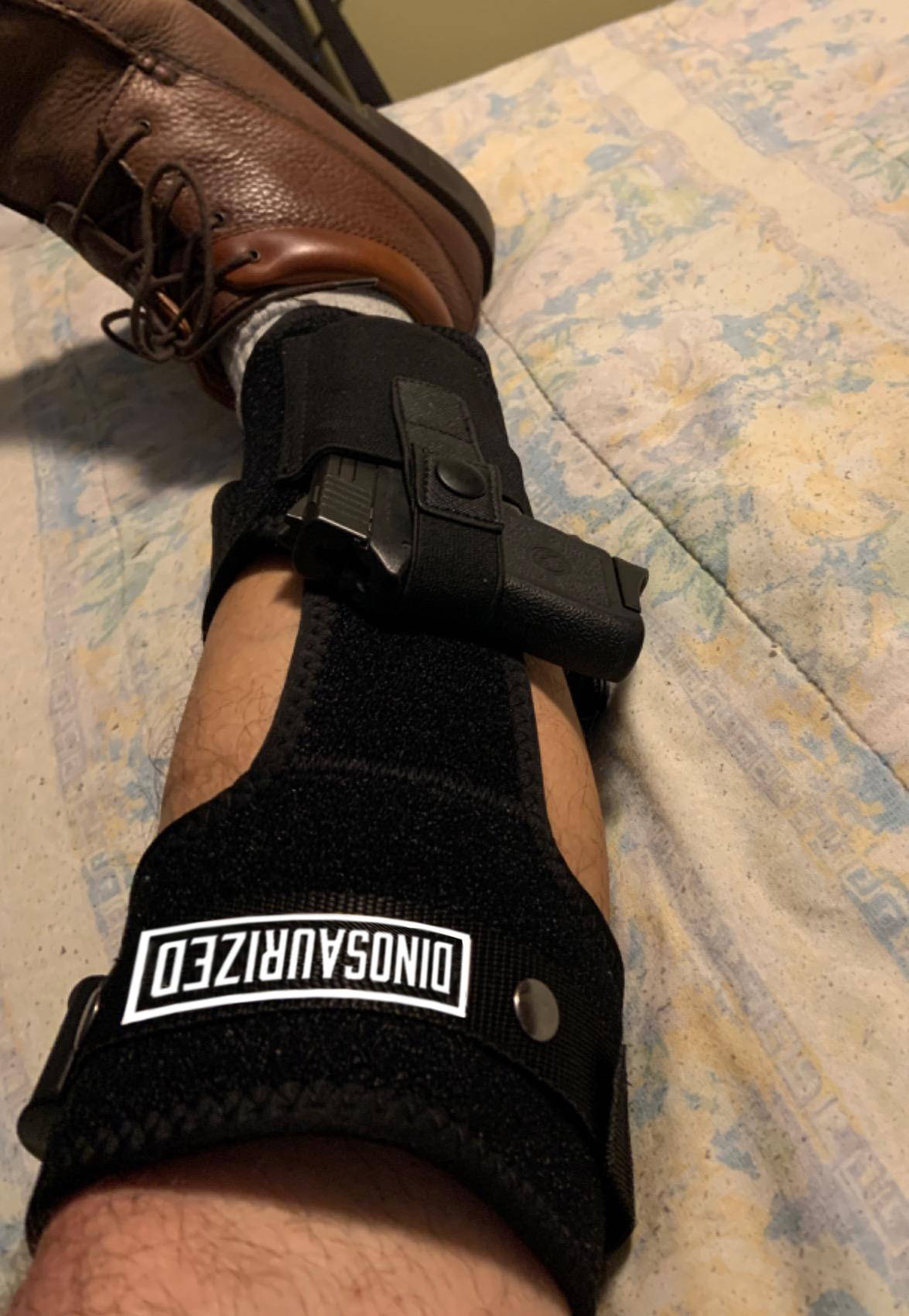 " Love this thing. Seems very durable with strong Velcro. Very comfortable to wear even after several hours. I actually kept forgetting I had it on! I have a bodyguard.380 and it fits perfectly. Does not print much depending on how tight your pants are."
 Ray 566., MEREDITH, NH

ONE-SIZE-FIT-ALL DESIGN: WARDOG ANKLE HOLSTER'S AADJUSTABILITY SIMPLY ALLOW ITSELF TO WORK WITH ALL SIZES OF HANDGUNS.