7 Best Holsters for Older People that Live Alone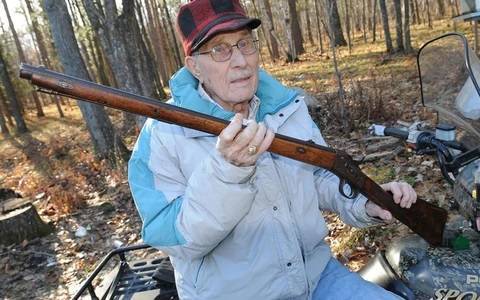 In these trying times you never know what may be around the corner. If you are elderly and live alone, you should be prepared just like anyone else. In order to protect yourself it is often a good idea to carry a gun. In this article we will discuss the 7 best holsters for elderly people that live alone. We will cover functionality, ease of use, quality, and weight.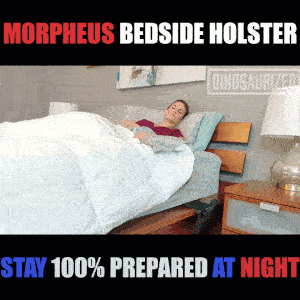 The first holster I want to discuss is the Morpheus Bed Holster by Dinosaurized. This holster mounts right to the bed frame. The gun fits snuggly and is easily dismounted from the holster. When pulling the gun out of the holster it is very quiet and a lot quicker than most holsters because of the 600D nylon and anti-slip materiel strips that this holster includes. If you need a gun in the middle of the night for an intruder or something similar, this is one of the best choices you can go with.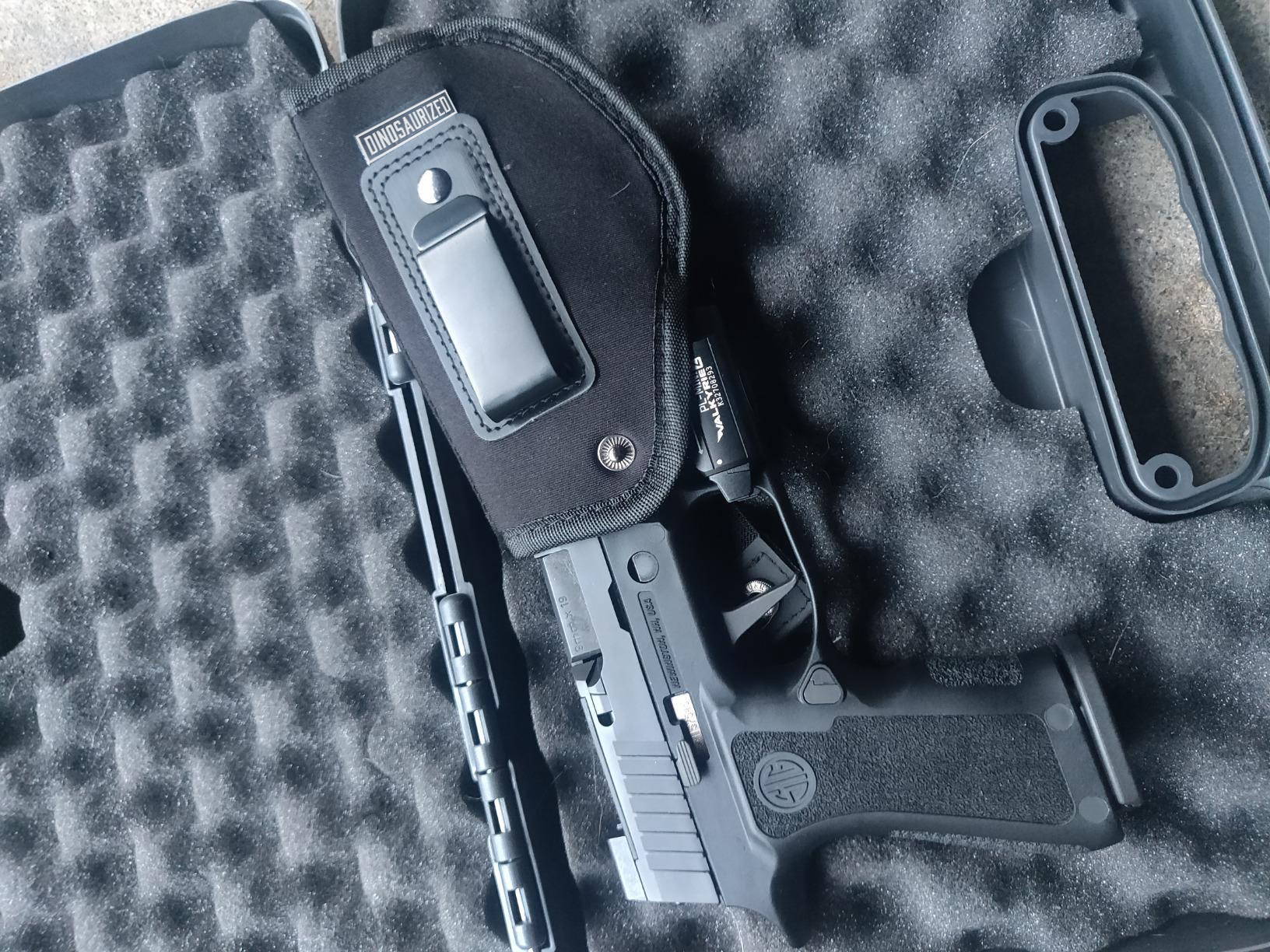 The next holster I want to discuss is the Pepe's Universal Holster by Dinosaurized. This holster is 100 percent concealable and is sticky. Being sticky gives it the anti-slip that makes it sit in one spot well on the user. It is also very lightweight and is great for light weight guns that elderly people may be using. This holster is also one of the easiest and fastest drawing holsters. Elderly people are sometimes weaker, and this holster allows them to be able to draw the gun quickly to protect themselves if the threat arrives. This holster is also made of breathable 600D neoprene and is very simplistic.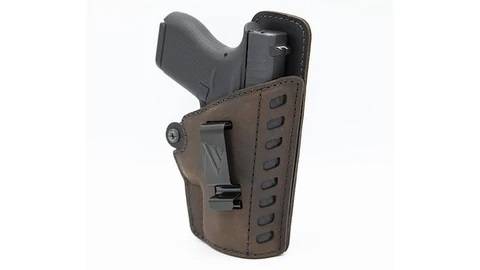 Next, I want to talk about the Versacarry Compound. This is available in outside the waistband and inside the waist band models. They also make carrying cases for extra mags. They are high quality leather and very comfortable in elderly people's skin. They draw very smooth and fit very snug. This is a great choice for anyone but especially people living alone because it is so comfortable you can wear it at all times.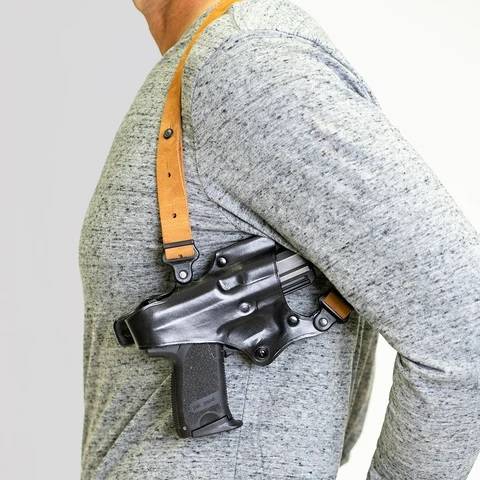 The Galco Jackass is another great option. This is a different style of holster; it fits around the shoulder and allows the user to wear their gun around their torso. This is a lot easier place for a senior to draw from than the waistband. So, this makes it a great option for the elderly. It made from a solid leather design and holds the gun very snug. These are a little heavier however, and that turns off some users.
Alien Gear Cloak Tuck 3.0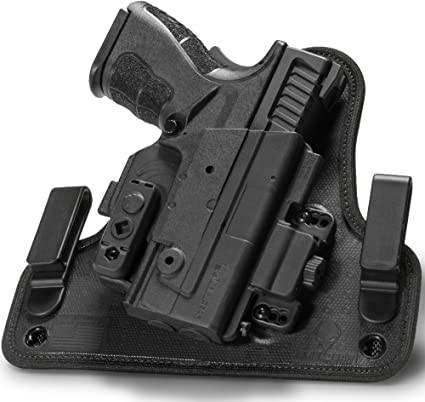 In terms of a full-size heavy duty inside the waist band holster, I would have to recommend the Alien Gear Cloak Tuck 3.0. This holster has a full back pad that is very comfortable to the skin. The quality on this holster is top of the line. They have great warranty, and the shell can even be switched out to fit any gun you are carrying. The clips are adjustable for different gun ride heights and will have any carrier very happy to be holding their gun. Did I mention these are also super lightweight, which is very important for elderly shooters.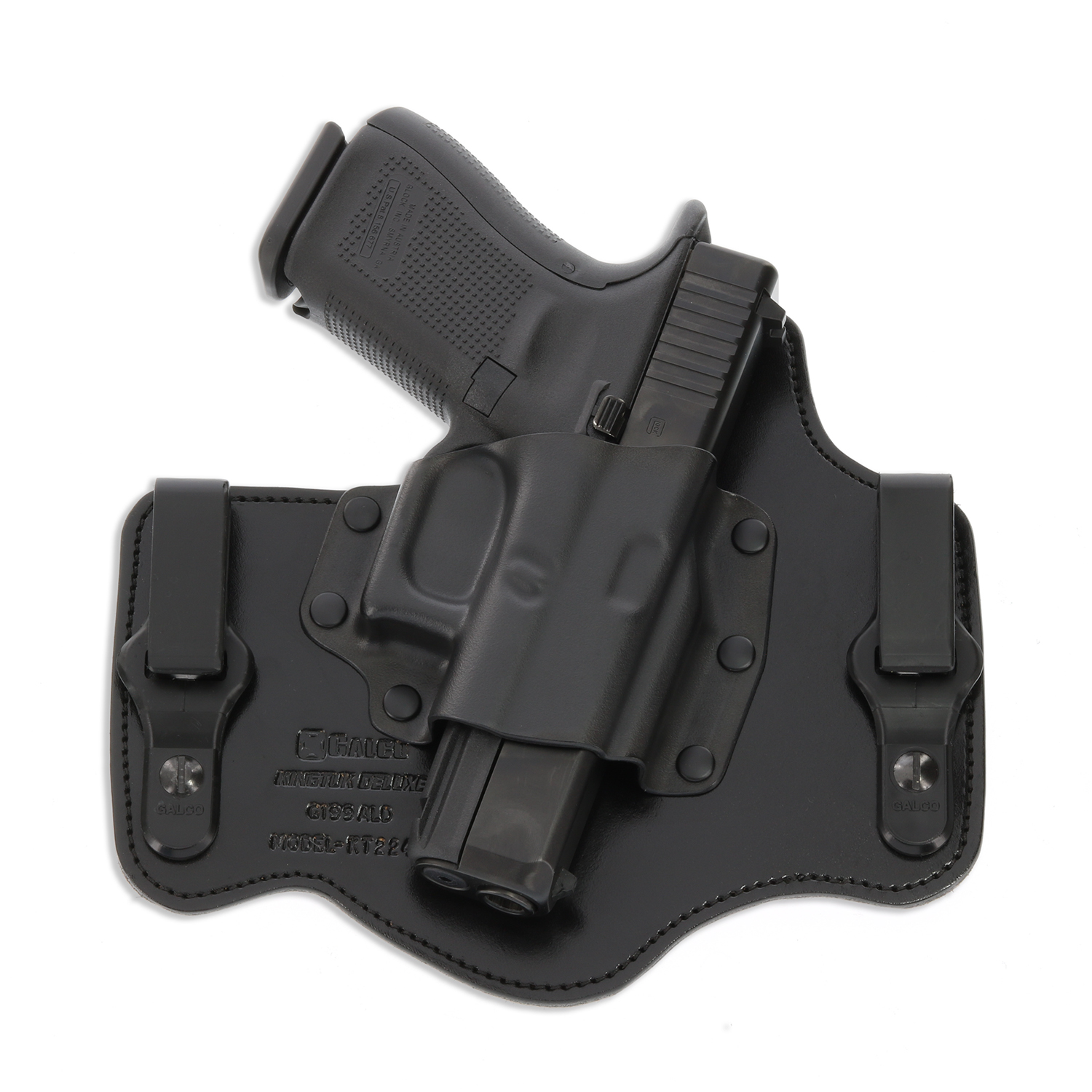 The Galco King Tuck is great as well. These are a lot like the Alien gear discussed above but have a leather backing instead of neoprene. This makes them a little more ridged but once they are broken in they feel and fit amazing. I like the Shell on these a bit better as well but they are a bit more pricy then some of the other options. With this however you get a quality that is not paralleled. These are a little heavier because of the leather and that turns off some users.
Alien Gear Shapeshift Ankle Holster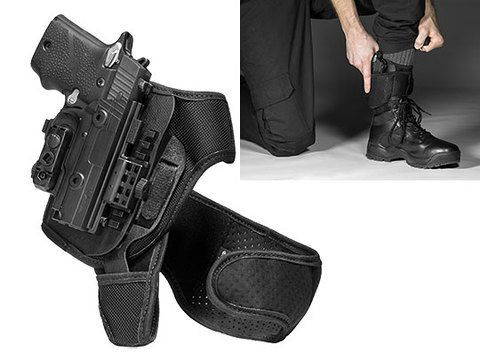 Lastly, I want to discuss the Alien Gear Shapeshift Ankle Holster. This is a great option for someone that wants to carry a second gun on them or someone that doesn't like to have there gun up on there torso or waist. These are super light weight holsters and are used with lightweight guns most of the time. This is a great option for an elderly person at home alone because it doesn't bother them near as much when they sit and a lot of times, they can't even tell they are wearing it. This means they will be carrying more often and be able to defend themselves a lot easier.
As you can see there are several options that the elderly person that is living alone could go with. My best advice would be to try several out and find the one that fits you best. Then they will be carrying more often and be able to defend themselves if the need arises.
---
1 comment
---
---