3 Pair T-Rex Tactical Shoes
Regular price
$164.97
---
Looking for the best durable

shoes

for your outdoor activity?
It's often said that clothes don't make the man, but when the clothes in question affect his comfort, safety, and overall well-being – well, then it becomes a matter of form over fashion.

Tactical shoes are parts of the essential gear for emergency response officers, military personnel, police officers, engineers, and factory workers. They are also part of the essential kits for hiking in rugged terrains, biking, and so on.  Inclusive of all the benefits of waterproofing, inner lining, and top of the tier materials, a pair of well-crafted boots will carry you through the season with both style and smarts: no more frozen, sore, or injured feet at the expense of looking good.
Whether you need tactical boots for hiking, for the winter, law enforcement, or even for military purposes – we have a perfect pair of shoes to show you: T-Rex Tactical Shoes
T-Rex Tactical Shoes

 
The Best Pair Of Shoes

Every tactical operator needs a reliable pair of trainers to stay in peak physical condition. From muddy obstacle courses to rigorous Crossfit programs to hikes through the woods. They also need to be comfortable to wear despite long-term use and are meant to be durable and sturdy even after months or years of rough use. Not every tactical boot has a reputation of being comfortable but T-Rex Tactical Shoes is arguably one of the most comfortable you will ever find. T-Rex Tactical Shoes is built for all-day use at optimum comfort even on the toughest jobs and harshest conditions. In addition to its hardy leather and ripstop textile upper, T-Rex Tactical Shoes also features a dry waterproof membrane which helps to keep the boot dry under wet conditions.
Why

 
T-Rex Tactical Shoes 
are the best?
✔Best material: Due to the high-quality leather used, T-Rex Tactical Shoes can withstand some of the harshest weather conditions, keeping your feet comfortable and warm. The leather material also means these boots are naturally breathable.
✔Sturdy sole: The sole of T-Rex Tactical Shoes is incorporated with polyurethane footbed and EVA midsole, both of which are responsible for delivering a cushion effect, which in turn delivers comfort and stability. The heels are lightweight, yet they offer excellent shock absorption – even on some of the toughest of terrain.
✔Waterproof: It's also worth mentioning that T-Rex Tactical Shoes are engineered to be 100% waterproof and utilize a breathable, which ultimately gives you a very practical tactical shoe choice.
✔Easy to clean: T-Rex Tactical Shoes is also highly resistant to bacteria and any pungent smell. That means you will need to do very little washing.
✔Suitable for Variety of Uses: Quick fasten-up, easily put on and off. T-Rex Tactical Shoes work great in jungle wetland dry land rocky hiking climbing hunting and ambush, heavy-duty work, training, military, army, airsoft, paintball, and outdoor activities
Why you should buy T-Rex Tactical Shoes 
✔️DURABLE & SCRATCH-RESISTANT: Upper with seamless mosaic technology, greatly reduces the weight of the shoes, touches well, lightweight, soft, and stable color. POLIYOU insole, comfortable and breathable, sweat releasing. 
✔️FIT & COMFORTABLE: Stretch fabric used in shoe collar, provides your feet comfy and protection. EVA midsole, ultralight and flexible, supply excellent cushioning, suit for outdoor sports. The all-terrain outsole, great grip with pattern design, non-slip, works well in wet and dry land
✔️ULTRALIGHT & BREATHABLE: T-Rex Tactical Shoes weigh approx 1.6 lb, extremely lightweight, you won't even feel it. T-Rex Tactical Shoes made with breathable moisture-wicking lining, which could keep your feet dry. Breathable upper mesh with a hole provides quick-dry and cool inside, making this summer trekking shoe ventilation and comfortable

✔️BEST PROTECTION: T-Rex Tactical Shoes have rubber toe cap, anti-collision design, effectively against outer shock. Tongue prevents pebbles, sand, dirt, and other debris from entering this summer work shoes. 
DRAGONFIRE VESTS ARE
 PERFECT FOR
A great pair of boots has a positive impact on your day because they make you feel comfortable throughout the day while ensuring you aren't cold and get the grip you need to meet day to day tasks. T-Rex Tactical shoes help protect your feet from injury, whether you are working shifts at a chemical factory or chasing bad guys, your boot has to hold up in whatever condition. 
 If you want to be light on your feet and swift on the trail, you can enhance your trail performance with the best trail tactical shoes. From extreme rugged terrain to easy-breezy well-groomed trails, T-Rex Tactical Shoes will sure suit your needs.
T-Rex Tactical Shoes is meant for the tactical enthusiast who wants every edge they can get. They can probably write a list of the many hobbies they enjoy, but they want to use the same equipment for these hobbies when possible. They're tough enough to explore the woods, but they take things seriously when they need to. 

WHAT OUR CUSTOMERS SAY?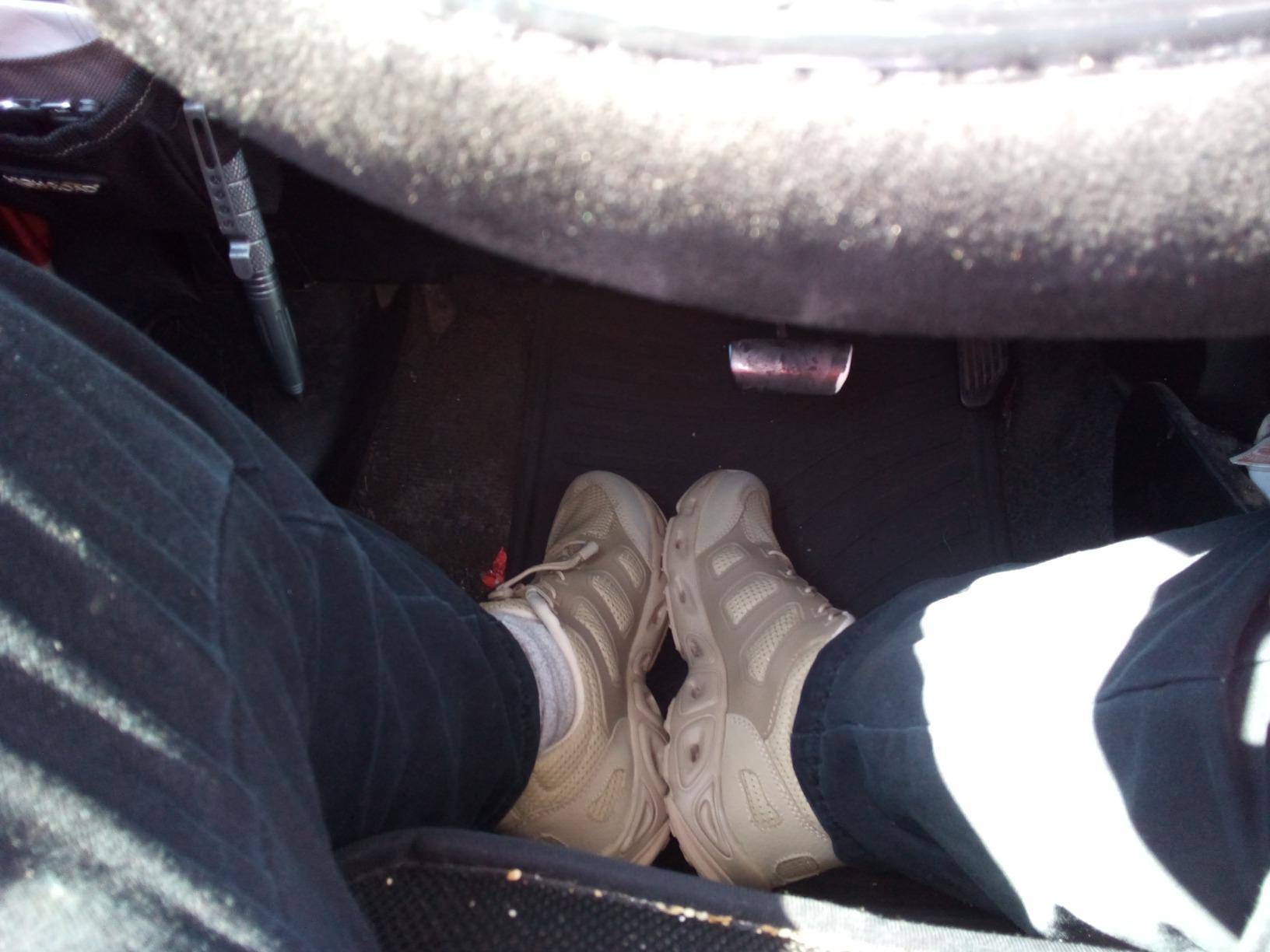 "I love these shoes, I wear them every single day. Update; I live in the mountains and recently took them on a advanced level hike.. the grip on these things are next level.. my feet remained cool and comfortable the whole time.. I highly recommend these for hiking. They also got a little bit wet and are still fine. Strong recommend.
Andre West- Whiting, ME

" I really like these tactical shoes. The design and stitching is top-notch. They do fit to size unless you have really wide feet. In that case, you'll wanna go up a half or even a whole size. My feet are narrow and I'm a size 10 in all footwear, including these shoes. The shoe tongue is quite thick, offering good Winter insulation. But what I like best are the soles. They are hard soles, meaning they'll be very slow to wear out if you walk on concrete, rocks, and asphalt a lot. Of course, this also adds weight to the shoes. However, I would not consider these shoes to be heavy; I'd say they're slightly lighter than "mid-weight". These soles also offer a very well thought out robust tread; great for steep climbs and icy conditions."
Karissa Barker, Tyler, TX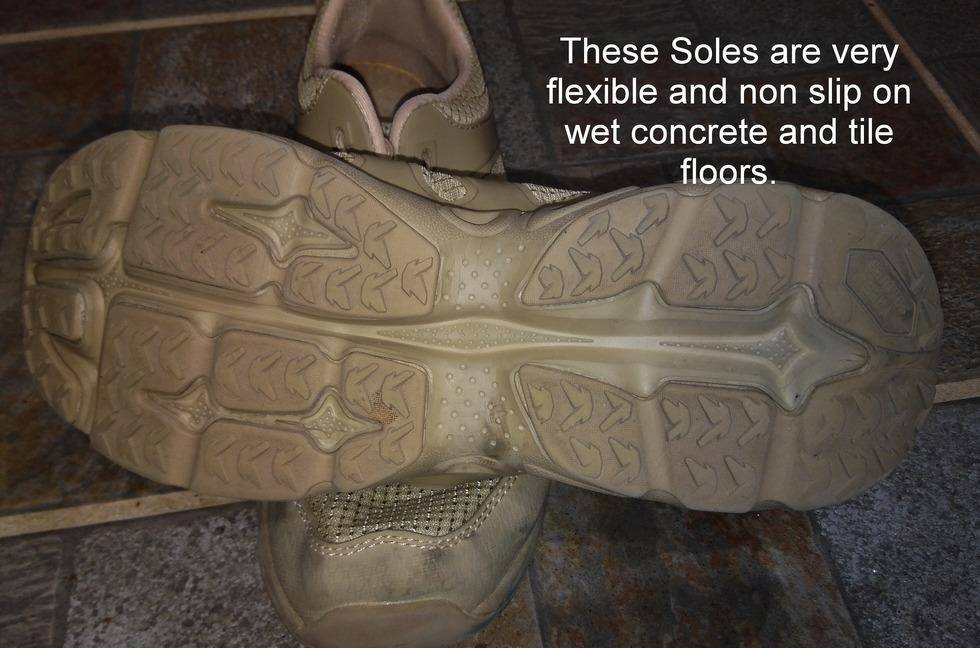 "I'm a foot carrier for the USPS so I get a LOT of miles in, to say the least. I've owned name-brand shoes such as Nike, Merrell, Adidas, Sketchers and so many others with none of them living up to the test of mail delivery. At some point, all these other shoes have either fallen apart, not been waterproof or slip-resistant, or have just been uncomfortable. As for Camel Crown, this is not the case. These shoes truly are waterproof, breathable, shock absorbent, comfortable and have lasted twice as long as any others I've own with my first pair still kicking it. I'm in love with these shoes. Take it from me; I'm a mailman, you will NOT regret buying these shoes"
Lilyana Lin- Barnsdall, OK