Pack 2 Dragonscales Tactical Jackets
Regular price
$151.98
---
Searching For An Ideal Tactical Jacket? 
If you're looking for a serious jacket that will be a constant, reliable companion on all types of operations and adventures, you might consider getting a tactical jacket! A tactical jacket is specifically designed for rough weather conditions and harsh outdoor activities. Whether it is a jacket for paramilitary operations, hiking, hunting, fishing, or survival, a quality tactical jacket provides excellent protection from wind, rain, or snow.
For superb protection in any weather, the Dragonscales Tactical Jacket has all the essential features you need in a quality jacket. Typically inspired by military apparel, Dragonscales Tactical Jacket goes above and beyond what an everyday coat is capable of.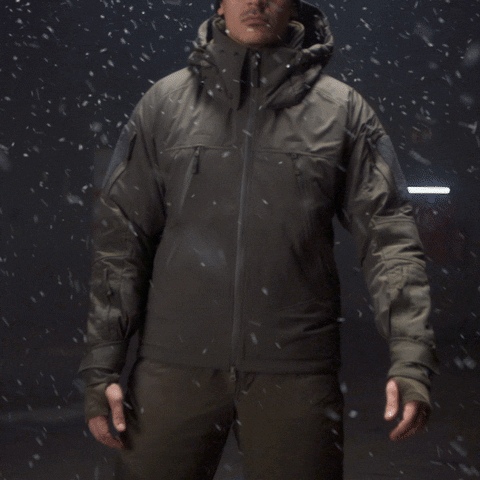 Designed with incredible serviceability as its goal, the Indestructible Tactical Jacket (Tough as Nails!) will keep you warm, dry, and completely protected against harsh conditions.
Thanks to its wind and water-resistant outer shell, this extremely durable jacket allow you to brave even the most severe conditions while the soft, breathable liner helps to wick away moisture to guarantee a high level of comfort. 
Dinosaurized knows what it takes to protect yourself; developed by military minds, for military-tough individuals. Each component is based on state-of-the-art material technologies that have undergone extensive user evaluation and field laboratory testing.
Tired of jackets that simply don't meet expectations? Look no further than the Indestructible Tactical Jacket, backed by our fully guaranteed, no-questions-asked 30-Day Money-Back Guarantee. We don't think you'll be unhappy, but we've got you covered just in case.
This jacket does more than just protect you from the elements; whether charging through the underbrush, lying in wait for the perfect hunt, or complementing your tough as nails style, this jacket fits the bill in every category. Expertly designed and tested by those that know best, this jacket offers incredible storage capacity in areas that don't restrict your movement to keep you moving, looking great, and feeling comfortable! 
TOP FEATURES:
Manufactured with a windproof and water-resistant polyester exterior: Made of premium military-grade materials, built to withstand every type of weather condition.

Full-Zip and Bellow-Socket Fasteners: Provide total and complete protection through dual-security functionality.

Breathable interior lining that wicks moisture away: Stay dry and warm no matter what situation you're in.

Ample Storage Capacity: Zippered pockets to protect your gear and personal items. Two front angled pockets, one on each upper arm, two rear pockets, and interior pockets that don't limit your movement.

The collar contains a storage pouch for securing the removable hood: Versatility at its finest. Stand ready to face any environment.

Loop Patches on Each Shoulder: Customize your look and style, or rep your team!

Zipper-Controlled Under Arm Vents: Manage your ventilation preferences based on the environment and comfort level.
Our 30-Day Money-Back Guarantee promises you'll love this jacket, or we'll refund you 100% and cover the return shipping. No questions. No risk. No reason not to buy.
SPECS:
Military-Grade Stitching and Material

Adjustable Cuffs for the Perfect Fit

Drawstring Waist to Firmly Secure Against Your Body

15 Pattern Choices to Fit Your Style (Hurry, They're Selling Out Fast!)

D-Ring Attachments to Secure Your Gear

Integrated Wire-Feeds for Headphones, Chargers, and More!
According to our customer's feedback, we have updated our sizes! 
You can now choose your normal size.
The tag will show one or two sizes bigger, but trust us, it's to ensure the best fit.