Pack 1 T-REX Tactical Pants
Regular price
$69.99
---
Looking for the best durable pants for your outdoor activity?
  For those who do work or spend their days in dangerous environments, a pair of blue jeans simply won't cut it. Standard pants are too restricting and easy to tears for people with jobs that demand heavy-duty everyday wear. Whether you're in the military, law enforcement, or spend a lot of time outdoors, tactical pants are the way to go.
Tactical pants are built for withstanding harsh environments and can even protect the wearer from harmful materials. Once you slip into a pair of cargo pants that can carry your mask, wallet, phone, and more, they're going to become an essential item in your wardrobe.
If you're looking for the perfect pair of travel pants, we've got you covered. T-Rex Tactical Pants are the perfect travel pants for hiking, exploring, and everything in between.
The Best Pair Of Pants
 Most of the cheap pants are made using materials that get worn out in the most active areas of your body where a lot of stretching is involved, like the crotch and butt. They break easily, lack pockets and pouches, hard to wash & easy to stain, come with stiff and scratchy fabric, and have a horrible fit! But lucky for you, our T-Rex Tactical Pants are nothing like that. With high-quality material, heavy-duty durability, a lot of comfort features, have lots of pockets and loops, essential for keeping your most used gadgets close by, T-Rex Tactical Pants easily outstand any cheap, scratchy, pants out there. 
Why
T-Rex Tactical Pants
are the best?
 ✔THICK and ENDURANCE: Engineered to be tough to handle any use, flexible to allow freedom of movement in any environment, and versatile where you need it most. The material is also fade, shrink, and wrinkle-resistant, T-Rex Tactical Pants are quite possibly the best cargo pants for men.
✔WATER RESISTANCE: Made from 90% Polyester, 10% Spandex, this means that your cargo pants water-resistant and quick to dry, won't get weighed down while stalking through the wet grass, or be uncomfortable all day if caught in a brief downpour.
✔LOTS OF POCKETS: 2 side hand deep pockets and 2 back pockets, 1 right thigh pocket with hook and loop closure, 1 left thigh zip pocket for ultimate convenience and keep belongings secure.
✔COMFORTABLE: With a comfort-fit stretchable waist for ease of movement, comfortable for physical labor, comfort stalking or squatting, relaxed seat and thigh, and a gusseted crotch, they are also suitable for many other types of work
✔SUITABLE FOR VARIETY of USES: There are no limits in the places where T-Rex Tactical Pants can be worn. Cargo pants can be a great choice for just about any casual occasion. One of the best features of cargo pants is numerous pockets. This makes them great for school, hiking, making deliveries, or working in a casual office. You can carry supplies, pens, paper, and even a bottle of water right in your pants.
CHRISTMAS IS COMING: GET YOU AND YOUR FAMILY THE BEST GIFT THEY DESERVE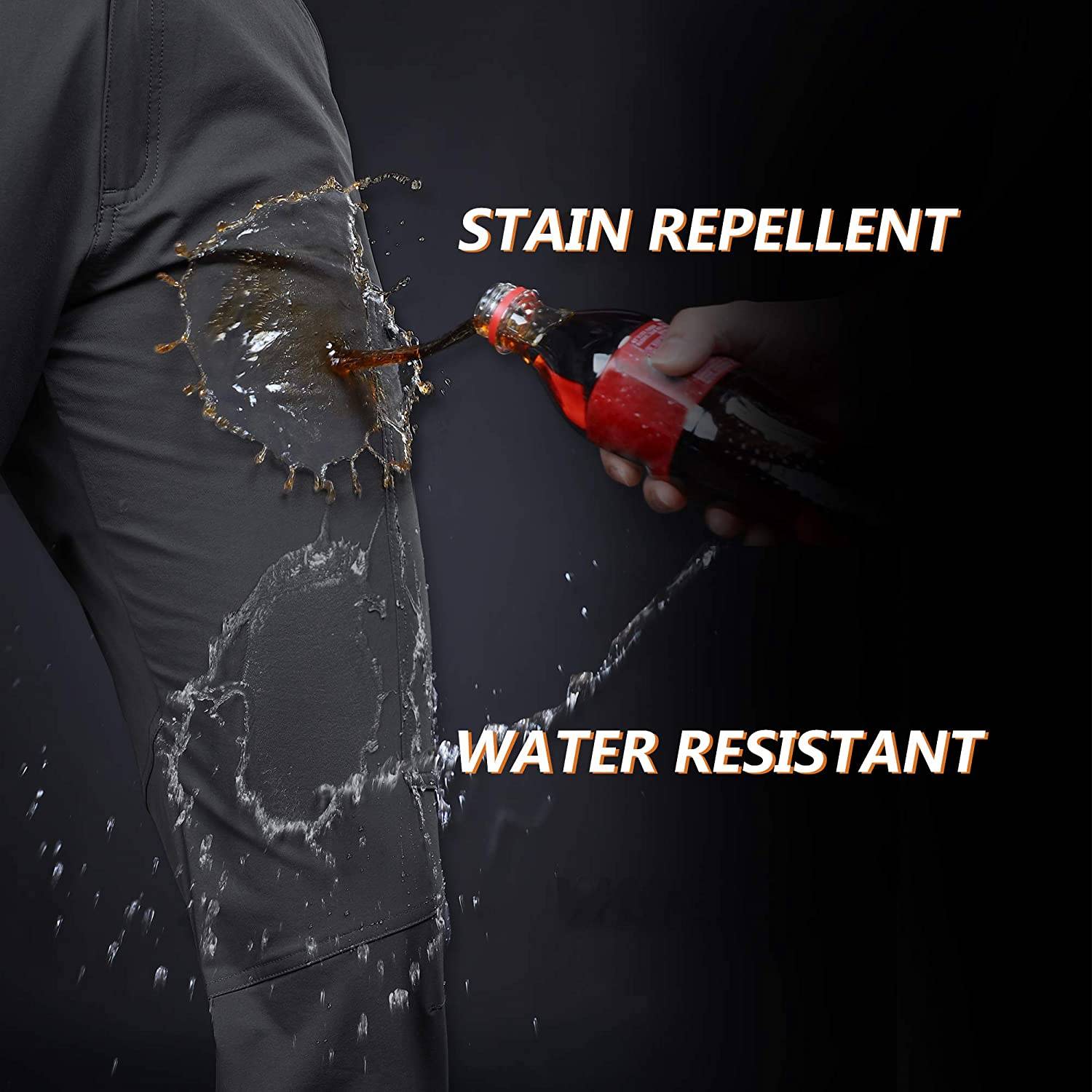 Why you should buy
T-REX TACTICAL PANTS
✔️Indestructible: They are not quick to catch fire when working around hot surfaces or flames. They are hard to snag and also rip-resistant.
✔️Relaxed fit for comfort all day: Made from high-quality fabric, you can expect this twill fabric to offer comfort and durability.

✔️Loaded with pockets: The front pockets are extra deep to keep things from slipping out, while the back pockets are expandable and fasten closed with hook and loop closures.

✔️Keep you cool and dry: feature the fabric with advanced technology to pull moisture away from the skin to quickly evaporate from the surface, best for enjoying hunting, fishing, riding ATVs, or any other outdoor activities

T-REX TACTICAL PANTS
 

PERFECT FOR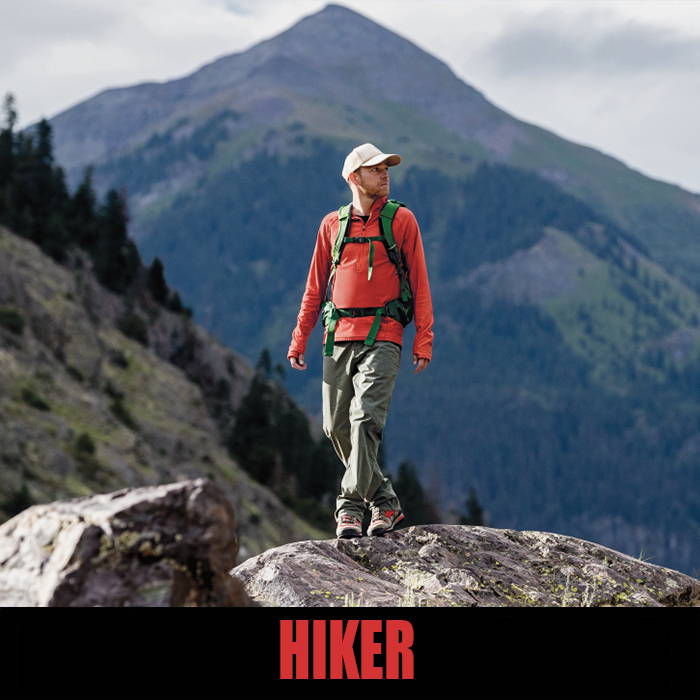 Provide a 
great range of movement
, help you hike long distances, and not feel too 
restricted
 or 
weighed down
. ..designed specifically for long outdoor walks in a range of weather and trail conditions. Stretch fabric 
protects your legs
 when climbing, camping and passing through the jungle.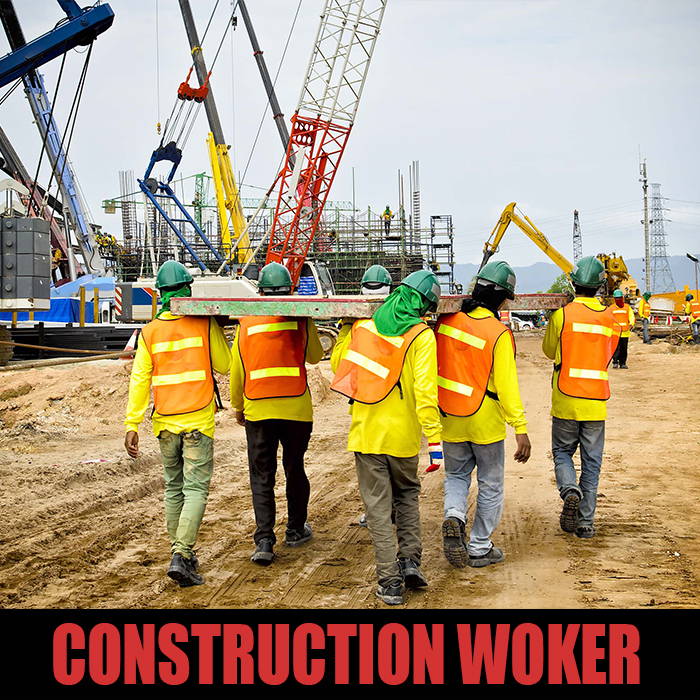 Our pants are suitable for wearing if you will be in contact with rough surfaces and are suitable for all weather.  They also come with many pockets or pouches and loops that help you hold your most handy tools so that you don't have to constantly reach into your tool bag for them.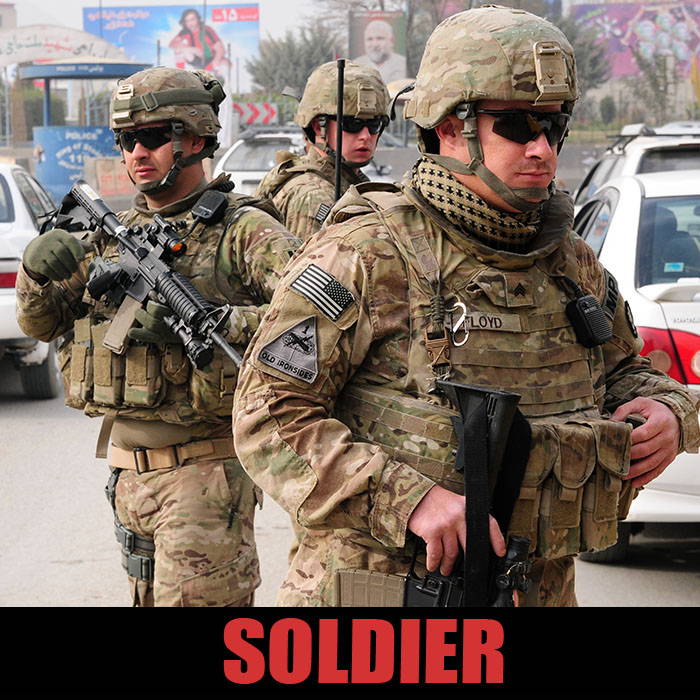 Our pants have a lot of space for the many items they must oftentimes have with them. Our pants are also made with high-quality materials so they're durable and have the ability to withstand the blows that they may get each day as they work.

WHAT OUR CUSTOMERS SAY?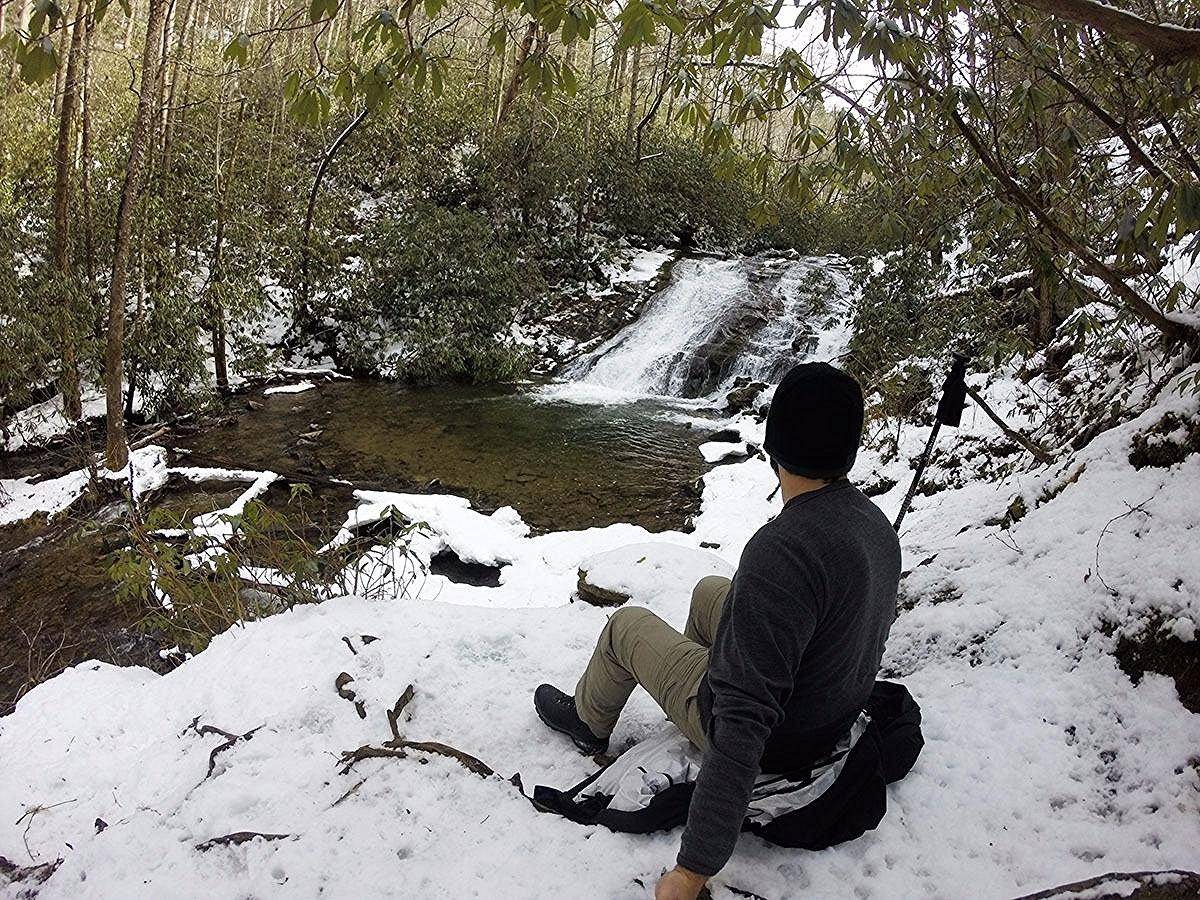 "The pants received fit comfortably, mildly stretch to fit. All the usual features of cargo pants I was pleasantly surprised at the zipper feature on the left leg thigh pocket, cell phone fits comfortably with extra room. The right thigh pocket also can hold my small tablet. The normal pockets fit regular, not to deep but definitely not shallow. The pants are stain resistance so have a mild shine nylon feel to them. First day worn it snowed and they resisted the wet easily. I definitely recommend this product and will be purchasing more for work in the future.
Dave West- Whiting, ME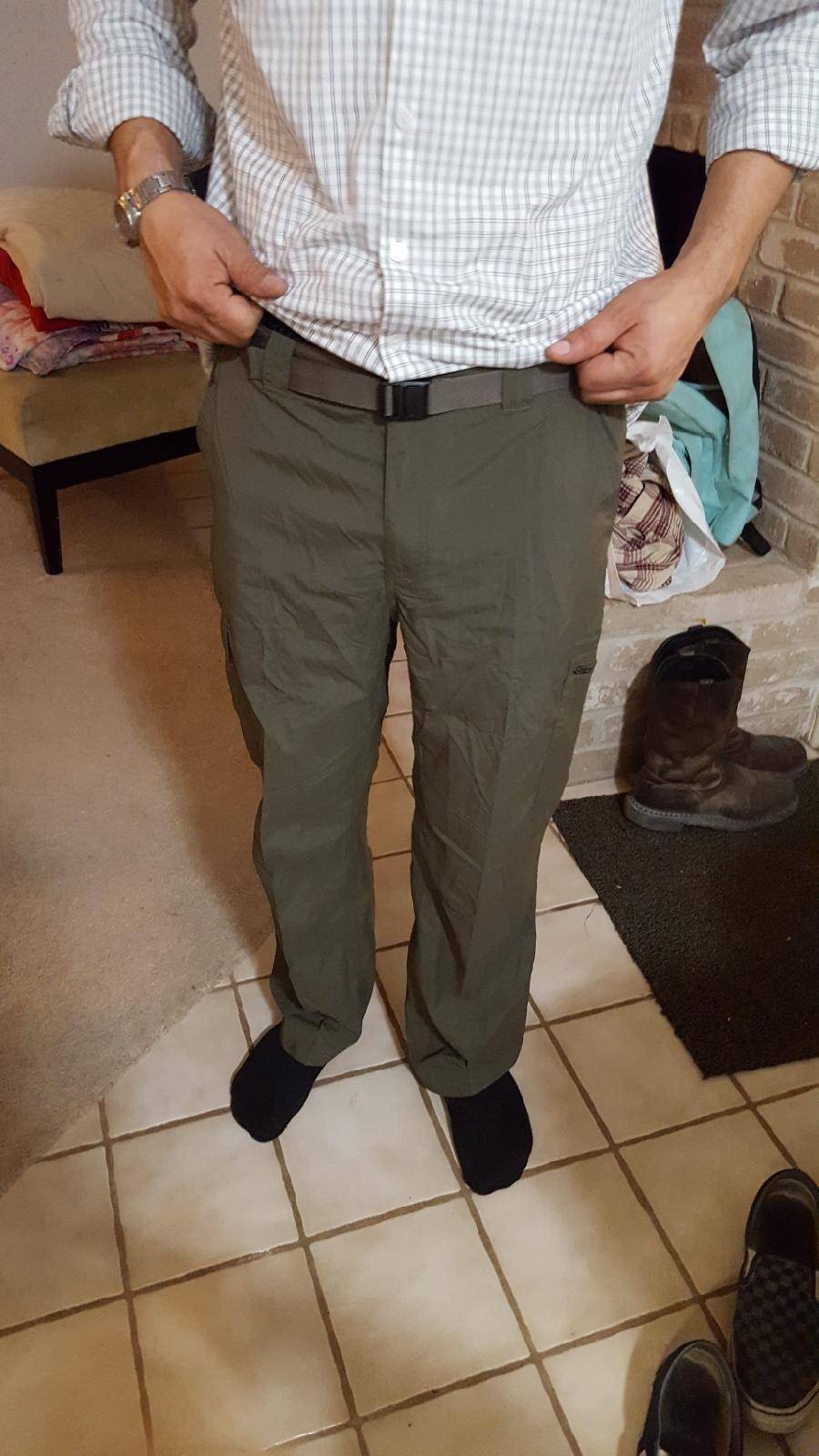 " They're comfortable. I just haven't figured out what to do with them because hiking, climbing, mountaineering or for that matter, fishing, aren't on my schedule. As it is, the polyester/spandex blend is stretchy, including the elasticized waistband and they are water-repelling.Two slit pockets, one cargo style front pocket and two rear patch pockets. Based on present fashion trends, I could probably match them up with some dress sneakers and a unstructured polyester sports jacket and go to a semi-formal although I suspect in some venues they would suffice for business casual. "
Morris Charles, Tyler, TX
"These cargo pants are well constructed of a water repellant material. The fabric has a small bit of stretch to it and the pants are comfortable to wear. The tailoring of these pants is nicely done - tight seams and stitching. Features include an elasticized waist, belt loops and several pockets. The side cargo pockets have either hook and loop tape or a zipper and are roomy and practical. These pants are good for outdoor activities, especially during transitional weather. I got these for free, but have actually ordered and paid for 2 more pair!"
Rodriguez H- Barnsdall, OK
"I am an engineer and supervisor in a surveying company and I constantly go from the office to the construction site so the jean pants are very uncomfortable so I always looked for pants that are cool enough to be exposed to the sun and also to be in the office And this one fits perfectly in both scenarios.
I realized that it has an elastic band that allows more comfort, it is actually perfect."
White Stefan- Logan, UT
Rodriguez H- Barnsdall, OK