Tactical Gun Training - How To Sharpen Your Skill
Tactical gun training's ultimate aim is to provide learners with the tools and abilities they'll need to handle guns safely. Learners will know how to rapidly improvise, adapt, and problem solve utilizing armed tactical solutions.
Any NRA-approved firearms training courses will deliver the most up-to-date information on crime patterns in cities. Through the institutions' urban operating expertise, they will base their constantly evolving curriculum on real-world critical situations.
Individuals with strong weapons experience may be certified and allowed to teach NRA-approved training courses. They provide gunsmithing schools and training for Instructors, Counselors, Coaches, and Range Safety Officers.
What Firearms Training Courses Do NRA Provide At The Moment?
You may search the entire NRA firearms tactical training courses catalog by subject or weapon type. They have a wide range of courses, from firearms training for beginners to training to become instructors or coaches.
Home Firearm Safety Courses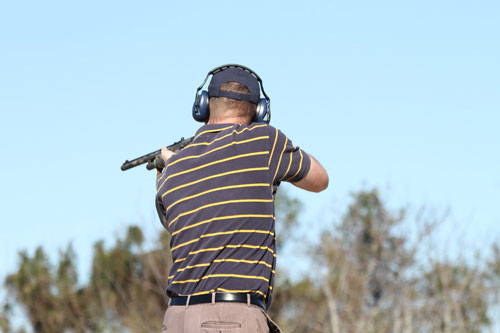 Who Should Join This Home Defense Course
The NRA Home Firearm Safety Courses is ideal for anybody who has decided to buy a firearm for many reasons, including protection, leisure, or competition.
What is the Main Goal of the Course
It will provide you with the fundamental knowledge, skills, and attitude necessary to properly own, handle, and store guns at home.

This is a non-firing course that is fun for the entire family to participate in. Regardless of how old the learners are, they can enroll in the course as long as they are mature enough to listen and comprehend.
Our Bedside Holster from Dinosaurized is definitely one of the must-try items for Home Firearm Safety To-do List!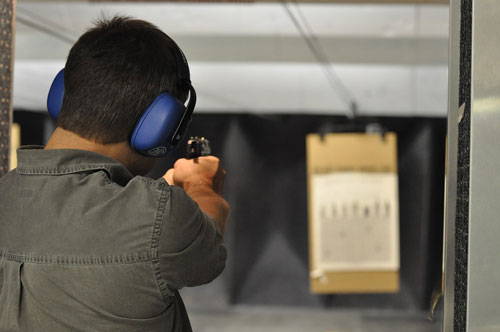 What Does This Pistol Course Provide You
NRA pistol courses - training on how to be an excellent coach who can assist others in improving their practical pistol skills.
Basic pistol shooting, defensive training, and reloading are among the pistol training courses offered. After completing the training, the learners will know how to apply the rules for gun handling, follow the gun control code, etc.
For pistol carrier needs, we also provide high-quality Gun Cases and Comfortable Handgun Holsters for all types of handguns in any positions such as Belly band holsters, Shoulder Holster, Ankle Holster, IWB Holster, Drop Leg Holster and other safety gears.

NRA pistol courses - For Everyone, from the beginning to the experienced. But if you're new to gun training course or you have just bought a gun recently or you're planning to have one, this course is a must!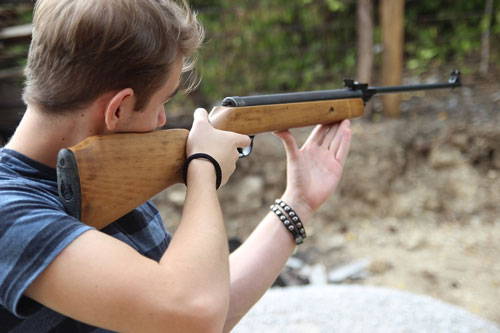 This course is perfectly ideal for new shooters as well as people who has already been shooting for a while whether they want to take up the sport or even the hobby of rifle shooting.
These training courses include both theory and practical sessions for learning how to shoot guns. Students learn about the NRA's regulations for gun handling, rifle components and operation, ammunition, shooting basics, range rules, shooting from various positions, cleaning, and future skill development possibilities.

Guidebook, NRA Gun Safety Rules pamphlet, Winchester/NRA Marksmanship Qualification booklet, a Student Examination book, and a course completion certificate will be given to students. The cost of the session includes the use of our weapons and ammunition.
How To Choose A Course For You?
In addition to the courses we have discussed so far, there're also Shotgun Training Course and Personal Protection Course. You can just simply go to the course search page of NRAhereand choose a course that meets your needs. You can choose a course close to your home or workplace for convenience by keying your zip code in the Search by Zip & Mile search box.
There are courses available for women or younger learners only. Tick on the corresponding tick-box on the search page to filter out relevant courses.
Credits After A Firearms Tactical Training Course
After taking a course with NRA or NRA-approved institutions, learners can acquire certificates indicating that they have finished and passed all the requirements.
You also have the opportunity to learn basic to advanced shooting skills. Learners can practice marksmanship and various target techniques. This will enable you to utilize the knowledge in various forms, becoming a skillful shooter or even instructors/certificated gun coaches.
Perfection Comes With Practice
It's not unusual to hear of a novice gun enthusiast quitting after just a few weeks of training. Shooting, like any other mechanical talent, requires consistency in both practice and attitude.
Those who expect immediate results are at a disadvantage. The good news is that anyone can be adept at shooting with sufficient practice and perseverance. With enough practice and expert coaching, you can become an excellent shooter, so be patient and practice as often as you can in a safe setting.
Avoid Emotional Exhaustion
That said, you should not rush through your training for an instant result. Burnout may occur if you shoot more than 300 cartridges in a single session. Shooting, like any other activity, may get exhausting if performed repeatedly and back-to-back.
Gun shooting gets monotonous, tiresome, and downright boring if there isn't enough break time between sessions. Schedule 6–8 sessions each month, utilizing 200–300 cartridges at the maximum per session to optimize benefits and prevent emotional fatigue.
Make Use Of The Proper Tools
Finding a rifle that matches your physique, strength, and preferences is crucial when it comes to firearms training. Make sure you test various weapons to discover the right one for you and pay close attention to your instructor's suggestions.
Additionally, look for gun reviews from experienced shooters on the internet; these may offer you some useful information for choosing your weapons.
Always wear appropriate eye and ear protection, and regularly inspect your holster for indications of wear and tear – a clean gun makes all the difference.
Always Treat Your Weapon As If It Were Loaded
It would be best if you handled your weapon with extreme caution. Even if your rifle is empty, you should never aim it toward anything other than a target. Never stare down the barrel of your gun or put your finger on the trigger until you're ready to fire.
Accidental shots are often the consequence of overconfidence on the part of the gun user. Keep a close eye on your objective and what may be lurking behind it.
Select A Shooting Range Carefully
While errors are inevitable when beginning gun training, having a professional lead you through the early stages makes all the difference. Make sure the facilities where you exercise are secure, in addition to enlisting the assistance of a trustworthy teacher.
To prevent lead or chemical poisoning, double-check that the building has enough ventilation. Also, try taking a tactical mindset course to improve your fast decision-making and conflict resolution skills.
Meditation, like combat breathing techniques, may help you enhance your focus, stress management, and quick-time reaction, all of which help you shoot better.
It may not seem like much, but a few meditation sessions may help you feel more at peace, worry less, and focus better. Meditating may also be a good way for new gun owners to get started with tactical mindset training, which is intended to prepare people for a range of stressful circumstances and dangerous settings, among other things.
It is essential to equip yourself with rudimentary knowledge of gun capabilities, how to operate and handle it safely. Tactical gun training provides you with the necessary knowledge and skills, so you can defend yourself with a firearm in unexpected situations.
---