Have Questions?
Email us
support@dinosaurized.com

DINOSAURIZED BEST CONCEALED CARRY HOLSTERS & TOP TACTICAL GEARS OF ALL TIME
Concealed carry weapons & the needs of firearms protection is on the evolution and so are we. We carry and and have the right to defense all the time. We take classes, train hard and learn our gears even harder. And this is where you can arm yourself up with the best tactical gears to put the plan of concealed carry into practice.
Hi, thank you so much for visiting our store. Here's the list of our best selling products (click/tab to view):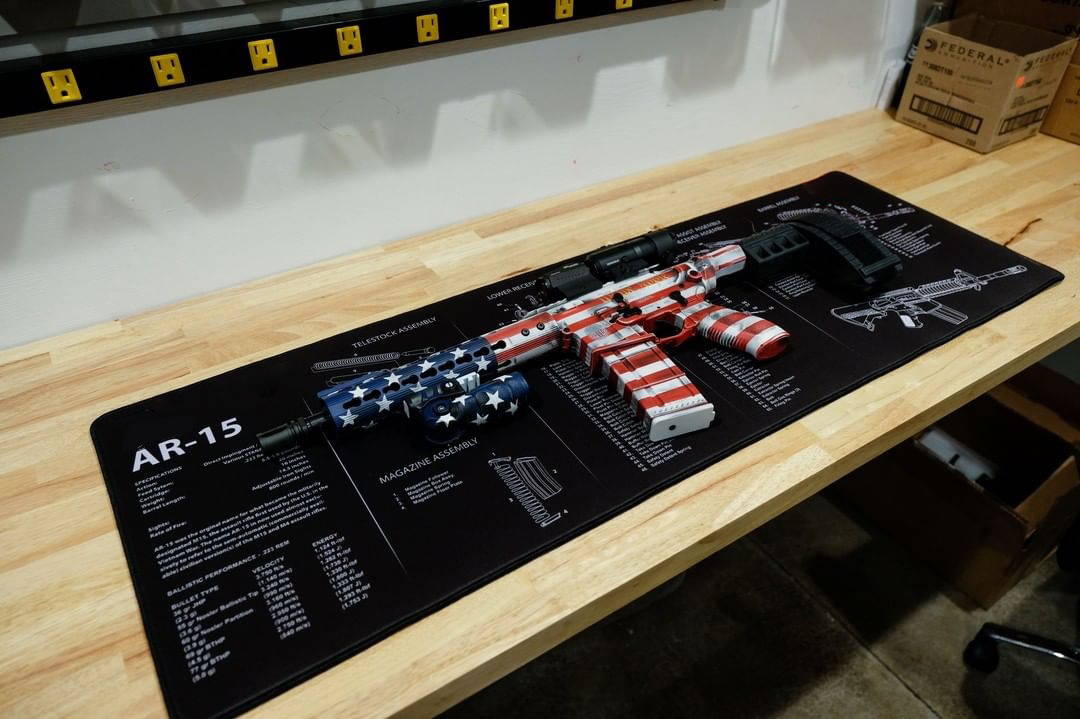 LOOKING FOR A NEW COOL WAY TO CLEAN YOUR GUNS?
T-REX GUN MAT, which is made to solve over 7 problems gun users usually have, is the answer for you. Let's check it out.
Powerful & Universal: constructed with high-quality soft thermoplastic/pressure resistance fiber, T-rex Gun Mat protects not only your gun accessories but your table's surface.
A perfect guide: providing you detailed information about your guns, T-rex Gun Mat helps you clean and care for your guns better.
One mat - one Gun or One mat - All Guns: Over 10 variants for you to choose: AR15, AK47, Glock,... You can also use only one mat for all.
Scratch-free: Covered with rubberized nylon, T-rex Gun Mat protects your gun from any scratches.
Read more here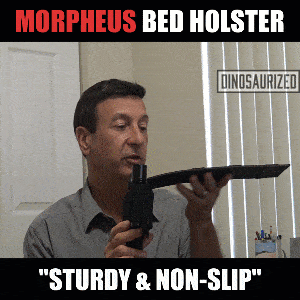 KEEP YOUR FRIENDS CLOSE BUT YOUR GUNS CLOSER
It's 3 o'clock in the morning, your wife shakes you and whispers:"Burglar!" in your ear. You fumble around looking for firearms. Maybe it's in the nightstand drawer, under the bed, sheet or your pillows. In any cases, your firearms are not Ready!
When you have a home invasion, or other emergency, you only have seconds to respond. Morpheus Bed Holster can solve that, as estimated by our local police officers, it can save you 5-10 seconds.
With Morpheus Bed Holster, now you can grab you gun like a banana, right on your bed, and be ready for any situations.
Read more here

Other languages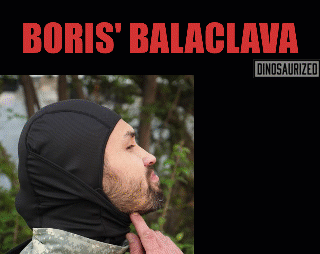 LOOKING FOR A BALACLAVA THAT TRULY PROTECTS?
BORIS BALACLAVA is the perfect choice for you!
- ULTIMATE PROTECTION: Made of high-tech fibers, BORIS BALACLAVA provides you a whole-head-covering protection from bad weather, wind, dust, UV, and bugs.
- 100% Blending: You can choose balaclavas with different colors that can make you nearly invisible in different environments.
- Non-slip: BORIS sticks firmly to your head even when you run, crawl or jump.
- Versatile: BORIS serves your different purposes well: tactical, outdoor-sporting or protective.
- One size fits all: BORIS balaclava's material is adjustable, anybody with any head sizes can wear it.
Read more here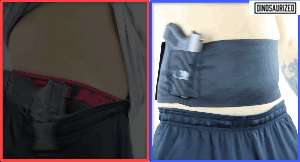 FINDING AN ULTIMATE UNIVERSAL HOLSTER?
A combination of protection and mobility: Dragon Belly Holster is the answer for you!
Tough & comfortable: Made from non-smell, lightweight, durable synthetic materials, these gloves fits your belly as another layer second skin.
Tactical & practical: 100% concealed, sticky and quick-drawing, Dragon Belly Holster is made to solve over 7 problems gun users usually have. Let's check it out.
Read more here

Other languages: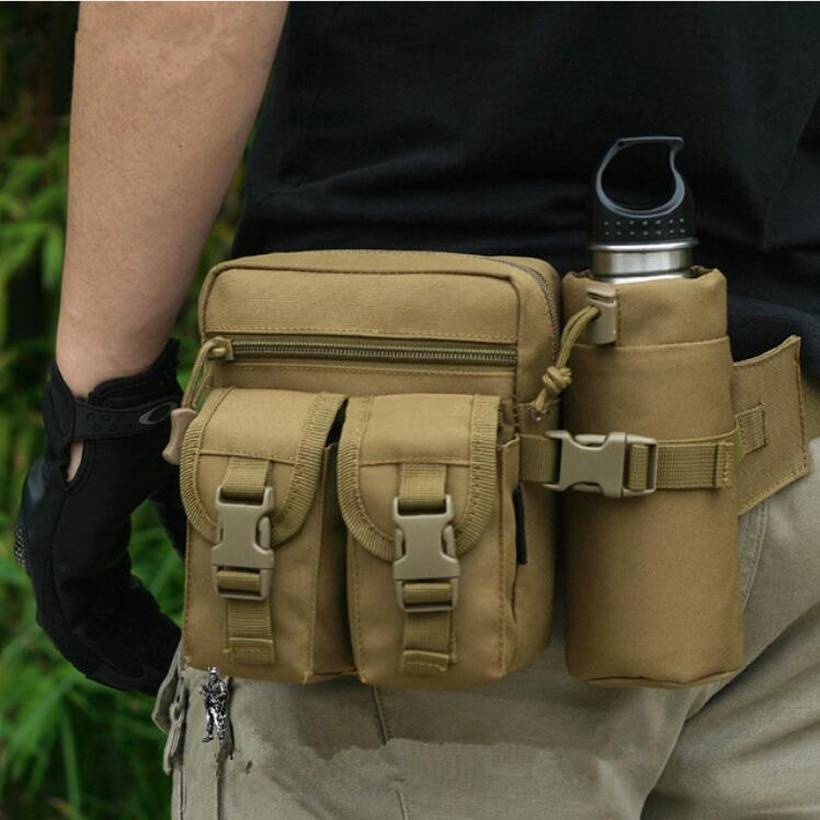 LOOKING FOR A BELLY BAG THAT IS TOUGH & TIGHT?
DRAGON BELLY BAG is ready to serve: The America's toughest, most complete belly bag for outdoor folks.

Tactical & practical:
Made of high quality 1000D military nylon,
DRAGON BELLY BAG
is physically indestructible with features of scratch-resistance, cold-resistance and high-temperature-resistance.
Waterproof:
When being protected by
DRAGON BELLY BAG
, your belongings are 100% resisted
from water.
Tight:
Running, climbing, crawling
can not prevent
DRAGON BELLY BAG
from holding you tight like a tiger.
Small size, large capacity
:
DRAGON BELLY BAG
can easily carry heavy, important items that you want to bring along:
guns, mags (in the two front pouches), mobile phones, cigarettes, lighters, flashlights, keys, wallets or paper towels or whatever, all of those can be wholly placed inside a
DRAGON BELLY BAG
.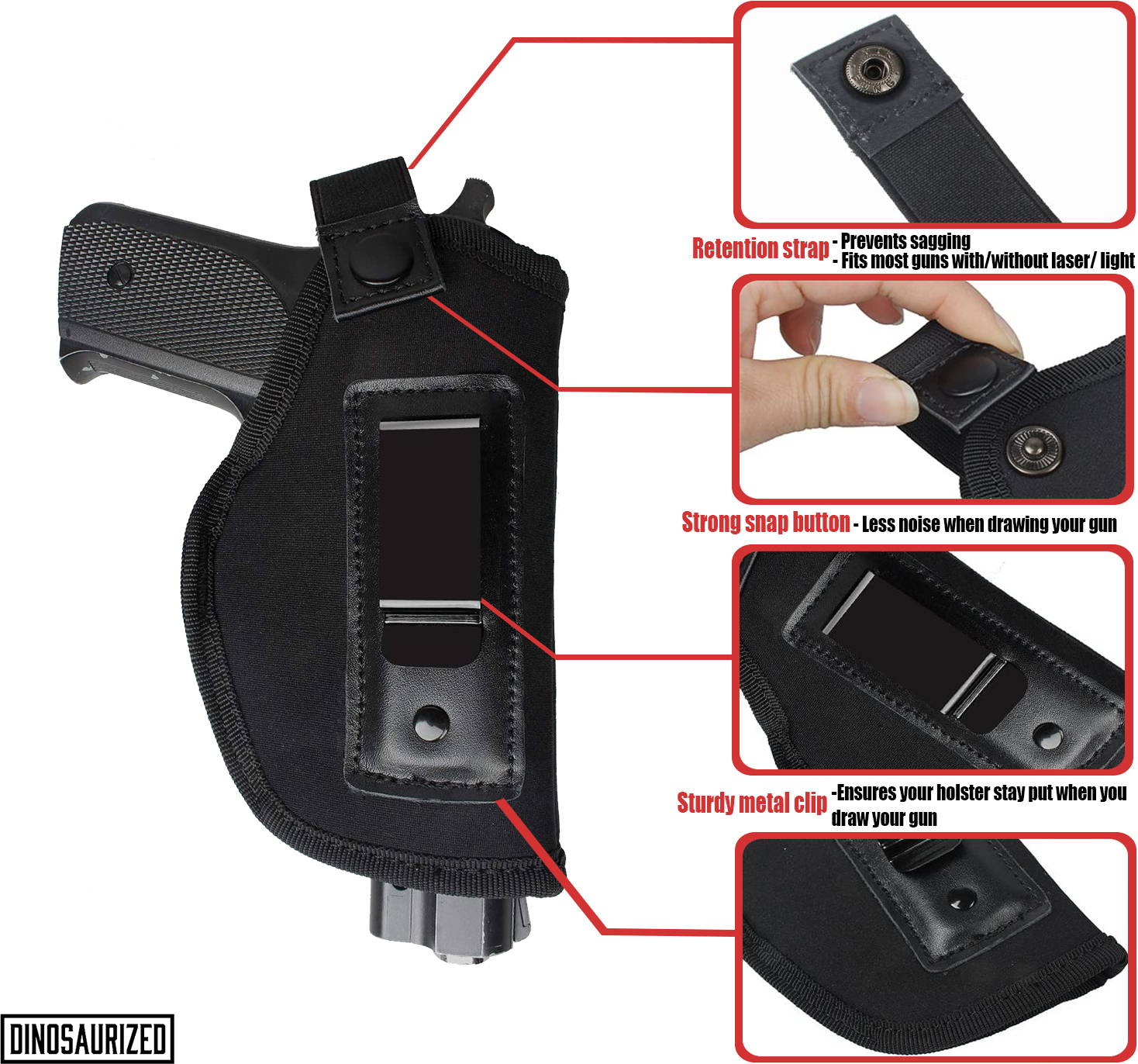 LOOKING FOR AN IDIOT-PROOF/ BEGINNER-FRIENDLY HOLSTER?
ABC easy holster's amazingly versatile, adjustable and simplified design helps new gun owner who may join starters' firearm training courses don't have to buy different types of holsters for IWB, OWB or for different sizes of guns.

- The MOST common problem that many holster brands in America nowaday have is overcomplication. They add a lot of useless parts to their holsters to make it cooler, and sell them with much more higher price. The truth is, hulking, complicatedly-made holsters only brings you troubles, especially when you are a new gun owner. When you run, jump or crawl, those big holsters are gonna start to sag, impacting your speed. Also, carrying heavy holsters for a long time can damage your spine and posture.
- ABC easy holster, with zero unecessary parts (which are mostly added by other holster manufacturers just to make you pay more), makes sure you can carry and draw your gun safe and easily.
Read more here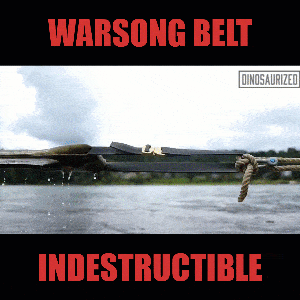 A BELT THAT SURVIVES HELL 👹
Many tactical brands claim that their belts are high-quality & durable. The truth is, many of these belts are made of low-quality stretch woven & nylon. They may work for a few hours, or minutes, but after that, they'll soon get strectched, sagging an hulking, which badly affects your movements and posture. Also, those third-rate belts can not serve folks who have to carry plenty of tools, gears and guns on their waistbands parts of their daily use. Plus, your belly may get uncomfortably sweaty, coming with smell when wearing those belts for a long time.
WARSONG BELT, once exclusively designed for military use, are now ready to serve you:
- "Die-Hard": Be able to carry 1700lbs and even more, WARSONG BELTS can easily meet any professions' weight capacity requirements, from a Texan plumber to a 8-year-experienced-DELTA-FORCE operator.
- Full mobility & flexibility: more adjustability, fexixibility & force while lifting or carrying heavy things.

- Full air flow: With highly breathable airmesh, you won't feel uncormfortable or wet in your waistline area when carrying heavy gears or firearms around your belly with WARSONG.
Read more here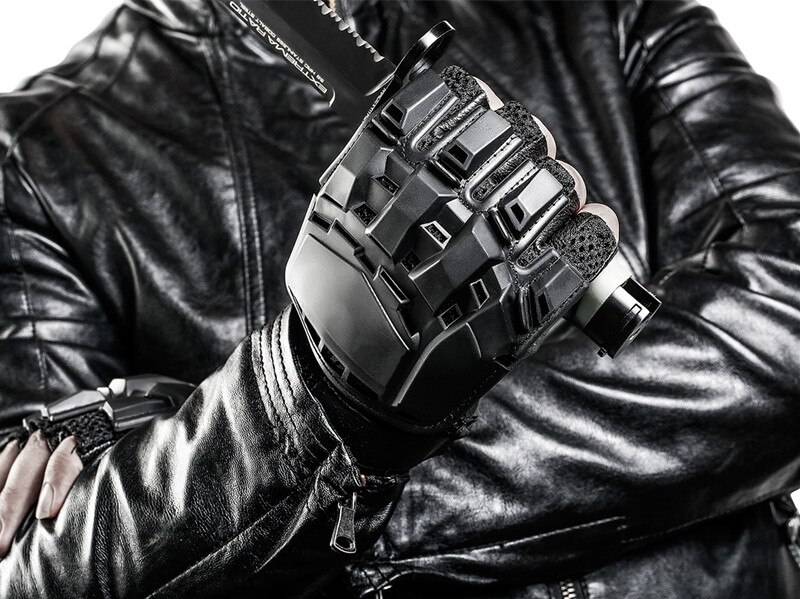 FINDING AN ULTIMATE PROTECTIVE GLOVES?
Freedom: Dragonspine's flexible joints provide you more freedom while still being covered with protective impact amor.
Full mobility & flexibility: Hook-and-loop wrist closure integrated with velcro keeps your hands tightened to the gloves & provides more adjustability, fexixibility & force while lifting or carrying heavy things.
Full air flow: Farming, car driving , bike riding or airsoft playing may take hours which can make your palms sweat. And that's no longer a problem with Dragonspine. These gloves are specially designed for long-hour workers & airsoft players.
With breathable airmesh, you won't feel uncormfortable or wet in hands while carrying a paintball gun or a huge, long wooden log.
Read more here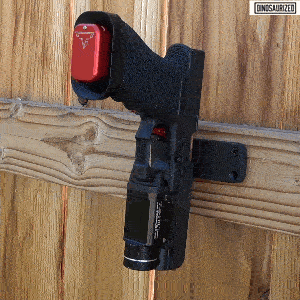 FINDING A SUPER POWERFUL & RELIABLE GUN MOUNT?
A combination of protection, practicality & toughness: Dragon Gun mount is the answer for you!
Powerful & Universal: constructed with neodymium rare earth magnets, Dragon Gun mount allows itself to safely hold and conceal up to 75 lbs. of firearm – for both parallel and perpendicular mounting (no spinning!).
Compatible with nearly all gun types: handguns, CCWs, rifles, shotguns, pistols, revolvers, and magazines.
Tactical & practical: Allows you to grab your guns like grabbing a banana.
Scratch-free: Dragon Gun Mount's unique natural rubber coating protects your firearm from scratching when mounted, allowing for quick and easy mounting and release without the fear of damage to your gun.

Read more here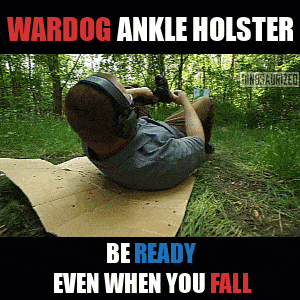 WANT TO BE 200% READY & PREPARED TO PROTECT YOUR FAMILY?
A HOLSTER IN NEED IS A HOLSTER INDEED
When your partner is not armed: It's 7 P.M, your family is having dinner, suddenly you hear something unusual coming from the living room. You're 100% prepared with your SIG P320 M17 on you belly but your wife's not. "God blesses me!", you whisper. Fortunately, you find yourself also carrying a LC9 in your Wardog ankle holster as a back-up, you draw the gun and give it to her: "Just in case!"
When you're knocked down/ in disadvantaged situations: If you unexpectedly fell or forcefully got knocked off, drawing a gun from your ankle would be much easier than drawing a gun that stuck inside your belly/belt.

When you wear a suit: When you wear something (like a suit) where your shirt tucked into your pants , belly holsters or any other holsters you carry may end up pretty bulky & saggy.
Read more here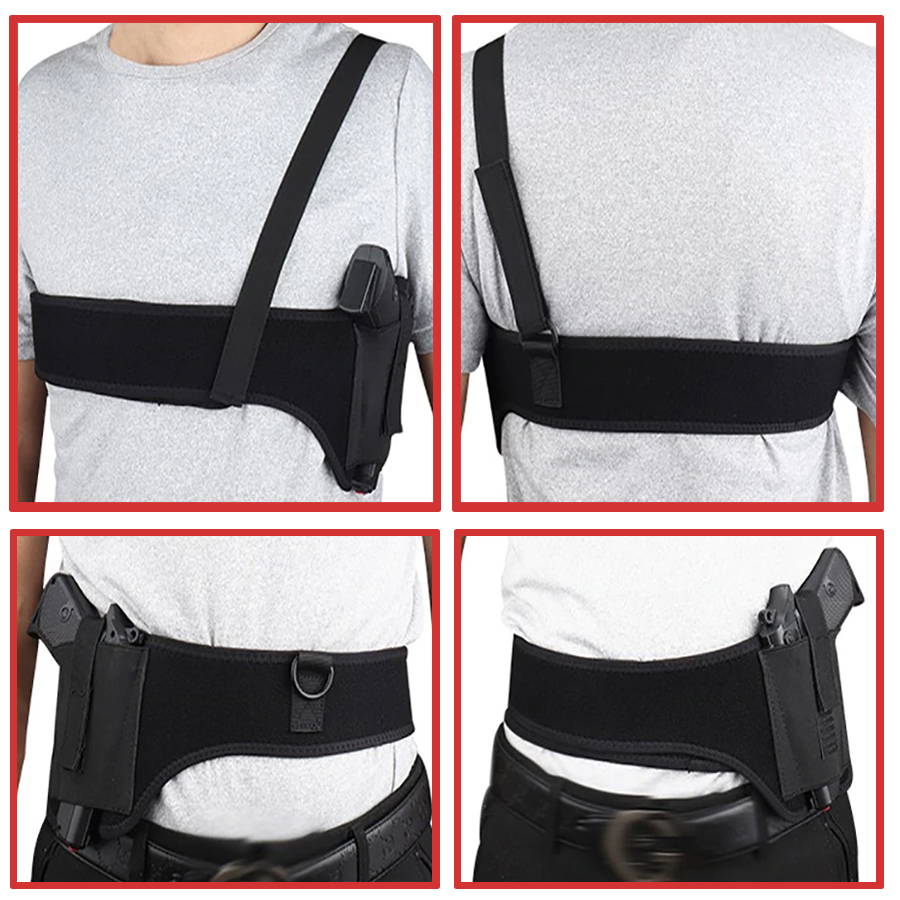 AMERICA'S EASIEST AND QUICKEST-TO-DRAW SEAT HOLSTER
Drawing your gun when you sit is much much harder than when you stand, it's a fact. And there're thousands of situations when you need to stay prepared when seated: When you're an Uber driver who may serve hundreds of strangers a day, when you're waiting (in your car) for your girlfriend who lives in an unfriendly unsafe neighbourhood, or when you're having dinner with your family in the local restaurant and you started to hear the riot outside bursted out.
In many cases, you need to be
fully prepared and draw your gun as quickly as possible to protect not yourself but your family and property also while you're still seated!
Praetorian S&B Holster is the most "natural" and fastest seated drawing holster. It's a strictly tightened plastic band covering your belly, hip or chest or wherever you want. Praetorian'squick-drawing design helps prevent the "bad guys" from any reaction and provides you 3-5 "upperhand" seconds for your self-defense.
FINDING AN INSANELY POWERFUL FLASHLIGHT?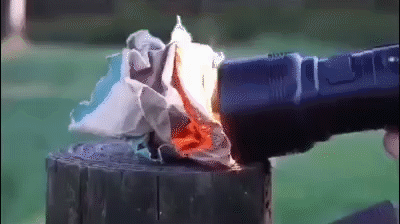 A combination of mobility and usability: DragonStrike Flashlight is the answer for you!
Constructed of lightweight, durable aerospace-grade aluminum, sealed with black anodized finish, waterproof, rainproof, and dustproof, DragonStrike Flashlight offers the most convenient and advantageous usage in various extreme weathers and environments.
Tactical & practical: New generation of XHP70.2 chip, compatible with humanized design, allows this tactical robust DragonStrike Flashlight to act as a super bright searchlight, producing incredible long-range beams in a variety of extreme conditions.
Now, it is widely used in
camping, hiking, hunting, fishing, and other outdoor sports
. Let's check it out.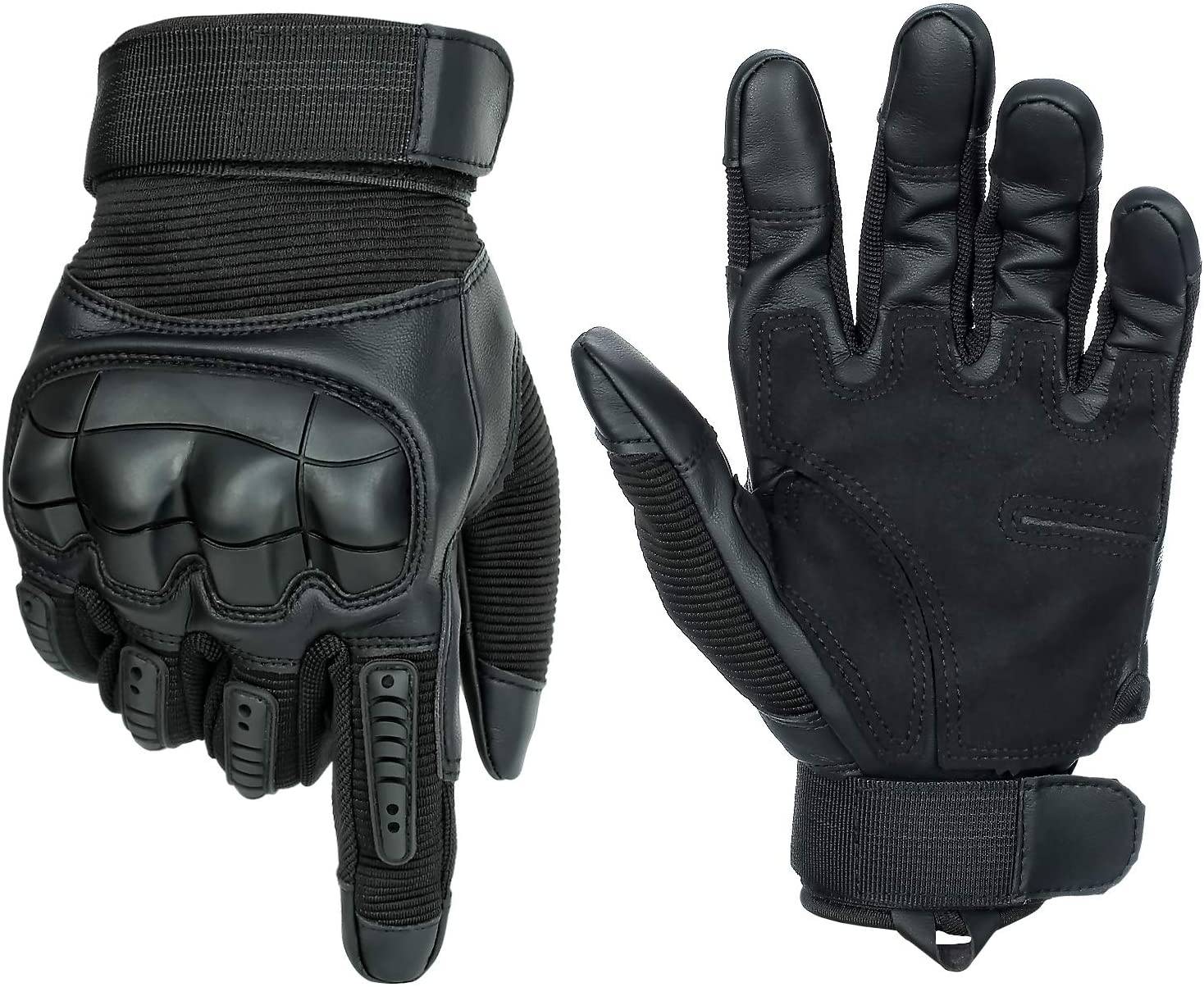 Looking for the best durable gloves for your outdoor activity?